Family: Fabaceae
Synonyms: Bauhinia racemosa, Bauhinia vahlii.
Common Name: Maloo Creeper, bauhinia climber, camel's foot climber
Local Name: Taur (टौर)
Taur is a vigorous, gigantic, evergreen climbing shrub able to grow into the tops of the trees in the forest with the help of tendrils. It is usually seen growing in sunny habitat of open slopes, hills, roadside, pathways and scrub forests having well-drained fertile but moisture-retentive soil.
The taur seeds are edible and eaten both as raw or cooked. Traditionally seeds are eaten after roasting in fire. Seeds can also be fried, dried or cooked as a pulse. Young leaves and pods are cooked as vegetable.
Taur is a multipurpose plant for the inhabitant of Western Himalayas due to its multifarious uses. It is good source of food. fodder, fuel, fiber, medicine and material for local people. People mostly harvested it from wild habitat for their personal use, but sometime people also grow it for its beautiful flowers and leaves which are used to prepare 'plate' or 'dunu'. Large leaves of this plant are good source of earning for local people as these are heavily utilized to prepare platters, which are used in every social gathering to serve food. Wood is also used for general carpentry purposes and as a fuel.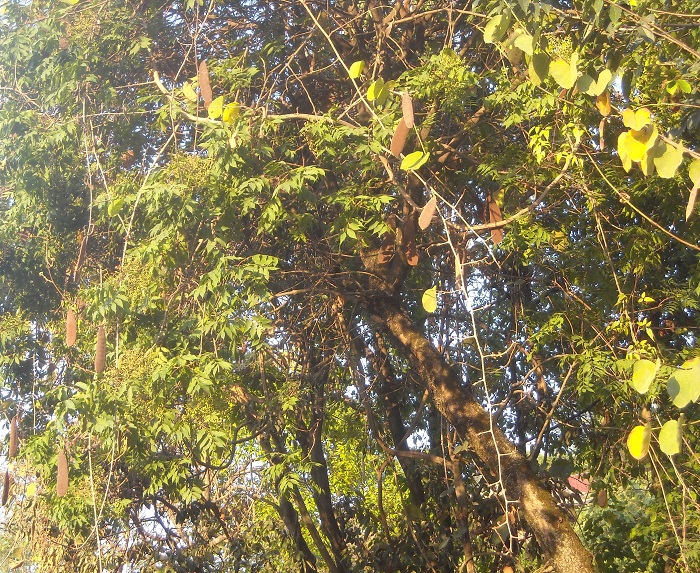 Taur Plant:
Plant is gigantic, evergreen climbers, covered with red- brown tomentum and can grow up to 10-30 m long.
The woody stem of taur vine can get as thick as 20 cm
Branches terminate in pair of tendrils and provide support.
Leaves are 10- 3 to 10-40 cm, cordate, orbicular, 2- lobed nearly to the middle.
Flowers are white, 2.5-3.5 cm, long in large terminal corymbs. Petals shortly clawed spathulate. Fertile stamens 3.
Pods are woody, flat, 15-30 to 2.5-5 cm, rusty- tomentose, 6-12 seeded.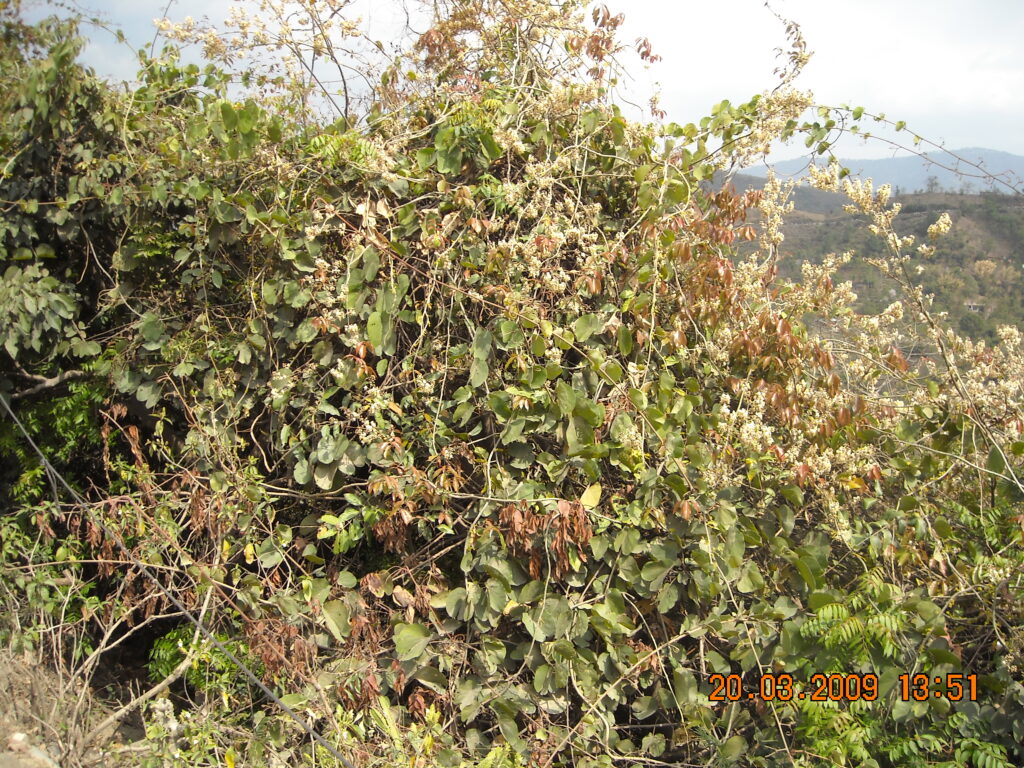 Taur can best provide edible pods in summer to rainy season and seeds from rainy in pre-winter season of the year.Leaves are available throughout the year.
Edible Uses:
Young leaves, flower buds, pods and seeds of taur are edible. Seeds are eaten raw or after roasting or frying. These can also be cooked as pulses.
Vegetable:
Chopped young leave and pods, 1 kg; chopped medium sized potatoes,3-4 mustard oil, 3-4 table spoons; coriander powder, 1 table spoon; fenugreek powder, ½ table spoon; cumin seed, 1 tea spoon; turmeric powder, 1 table spoon; red chilies, 2-3; chopped medium sized onions 2-4; garlic, 4-5 cloves; ginger paste ½ table spoon, chopped tomato, 2-3; and salt, according to taste.
Method:
Put oil in a pan and sauté chopped leaves and pods with potatoes and spices listed above in sequence. Cook for 15 to 20 minutes and serve with chappatis.
Mixed Dal with taur seeds:
Ingredients:
Taur seeds, 1 cup amount; other pulses according to choice, 1 to 2 cup amount; mustard oil, 3-4 table spoons; coriander powder, 1 table spoon; fenugreek powder, ½ table spoon; cumin seed, 1 tea spoon; turmeric powder, 1 table spoon; red chilies, 2-3; chopped medium sized onions 2-4; garlic, 4-5 cloves; ginger paste ½ table spoon, chopped tomato, 2-3; curry leaves, ½ cup amount chopped coriander leaves, 1 cup amount; garam masala, 1 tea spoon and salt, according to taste.
Methods:
Wash taur seeds and other pulses and put in a pressure cooker for boiling.. Boil till these are soft or for 15-20 minutes. Now saute boiled dal mixture in hot mustered oil along with spices listed above in sequence. Garnish with chopped coriander leaves and garam masala. Now dal is ready to serve.
Seek advice from professional before treating this plant medicinally.
Medicinal Value:
A pinch of powered flowers with common salt and white pepper snuffed to relieve headache 1. Paste of leaves and flowers with some hair oil applied externally to check falling of hair1. Known in India as an aphrodisiac, stomachic, tonic and vermifuge, and for antifertility, dysentery and cordage. Stem eaten raw and leaves employed for making 'bidis' 2, 3.
Chemical constituents:
Therapeutic properties attributed to glycosides of quercitol and kaempferol, quercitroside, isoquercitroside, rutoside, alpha- taxifoline rhamnoside; agathioflavone and its mono and di-o-methyl derivatives; kaempferol, quercetin, betulinic acid, tannins and proteins 5.
Other Uses:
Plant is used as a fodder and fuel by locals of Western Himalayas. It can be grown as a ornamental plant in garden, but require a large space to grow. Large green leaves 2-4 are sewn together to make plates or dunu for serving food in all kinds of social gatherings. The fibers of the taur bark are used for making good quality ropes and wood is used in general carpentery. Taur shows symbiotic relationship with certain soil bacteria; these bacteria form nodules on the roots and fix atmospheric nitrogen. Some of this nitrogen is utilized by the growing plant but some can also be used by other plants growing nearby 5.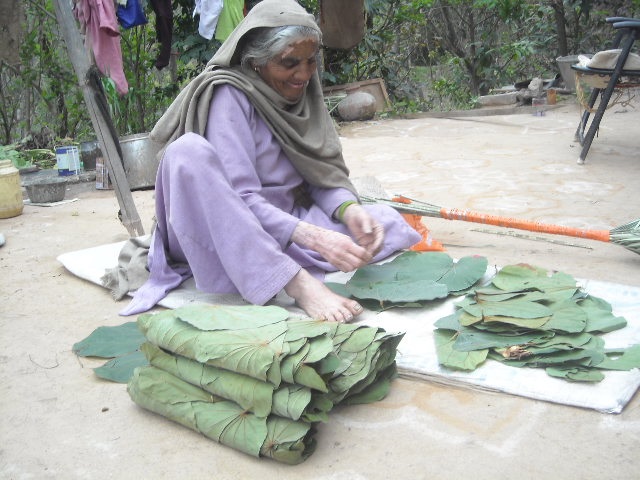 Spiritual Uses:
Tour leaves are heavily used in plate (Patal) and bowl (Dunu) making which are used in almost every religious ceremonies for placing flower, kumkum and other material which is used during worship. Dunu (bowl) are used to serve 'Prasad' ( Food served in religious offerings) and patal (plates) are used to serve food in various festivals or religious ceremonies.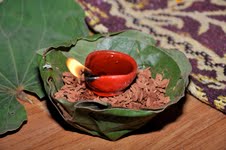 Source of Income:
Platter and dunu made up of taur leaves are good source of earning for local people. People can easily earn Rs 200 to 300 depending upon season, quality and availability of leaves.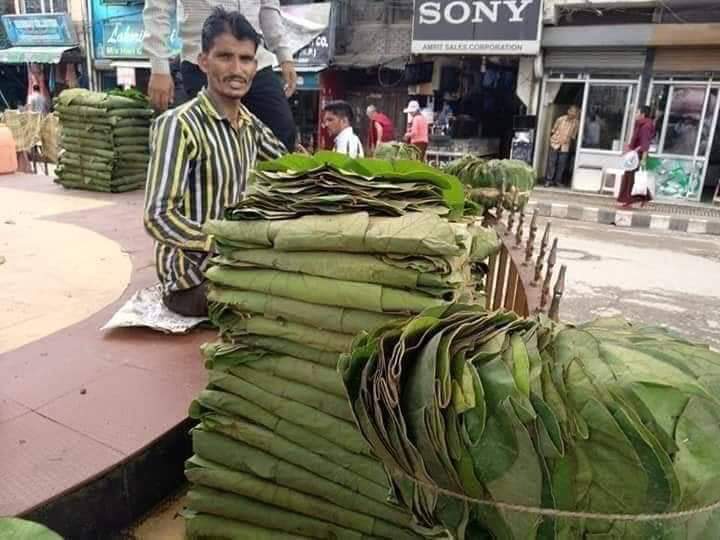 References:
Sood SK, Thakur S. (2004): Ethnobotany of Rewalsar Himalaya. Deep Publications.
Jain, A. K., & Farrokhnia, F. (1991). Unsupervised texture segmentation using Gabor filters. Pattern recognition, 24(12), 1167-1186.
Kirtikar, K. R. Basu 1984. Indian Medicinal Plants, 1, 293-350.
Chatterjee, A., & Pakrashi, S. C. (1997). The Treaties on Indian medicinal plants, volume-3. National Institute of Science Communication (CSIR), New Delhi, 16.
http://www.ars-grin.gov/~sbmljw/cgi-bin/taxnodul.pl?language=en.