Family: Rosaceae
Synonyms: Rubus flavus, Rubus gowreephul, Rubus obcordatus, Rubus hirtus, Rubus paniculatus, Rubus rotundifolius, Rubus wallichianu
Common Name: Golden Evergreen Raspberry
Local Name: Akhe (आखे)
Akhe is an evergreen prickly shrub, producing a cluster of stout, heavily armed, biennial stems from a woody root stock. It grows upto 2 m tall and is with reddish hairs on stem and branches.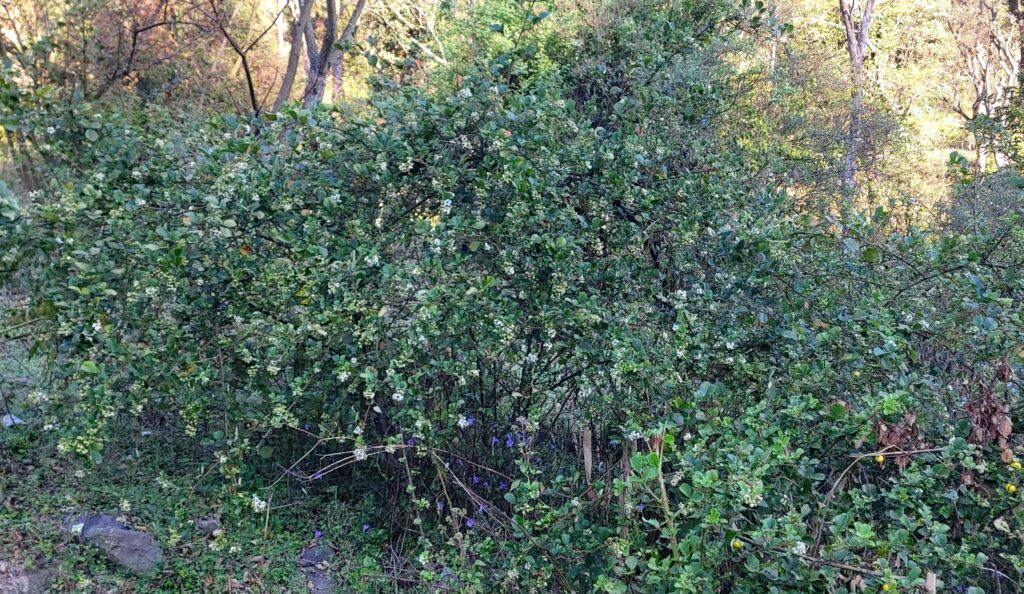 Akhe is frequently present in open slopes, shrubberies, fields borders, montane valleys, sparse forests, thickets and open hillsides upto an elevations of 2,300 meters in Western Himalayas.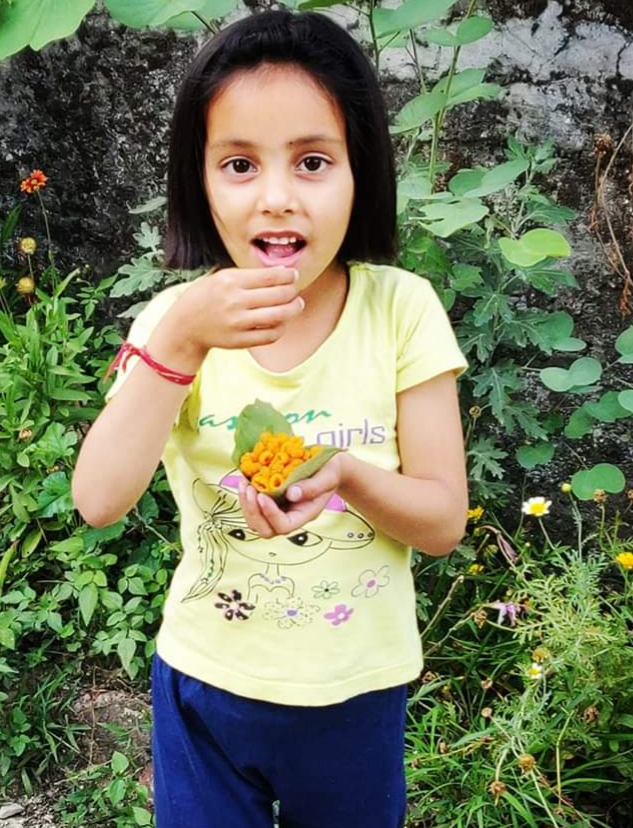 Ripe fruits of akhe are edible and also sold in local market. These are highly admired by children and old people as ripe fruits are very soft and delicious. Fruits are sweet with a pleasant blend of acidity 1. Annual yields from wild plants in the Himalayas are about 750 g from a plant occupying 2.5 square meters 1. Ripe fruits are added to desserts and puddings.
Local people harvest akhe from wild habitat as a source of food, fuel and medicine. As akhe is large, evergreen, prickly shrubs, so it can be grown as a live fence to demarcate boundaries and exclude livestock from cultivated land.
Akhe Plant:
Plant is large, evergreen, prickly shrubs upto 2 m tall.
Stem and branches shaggy long reddish bristles.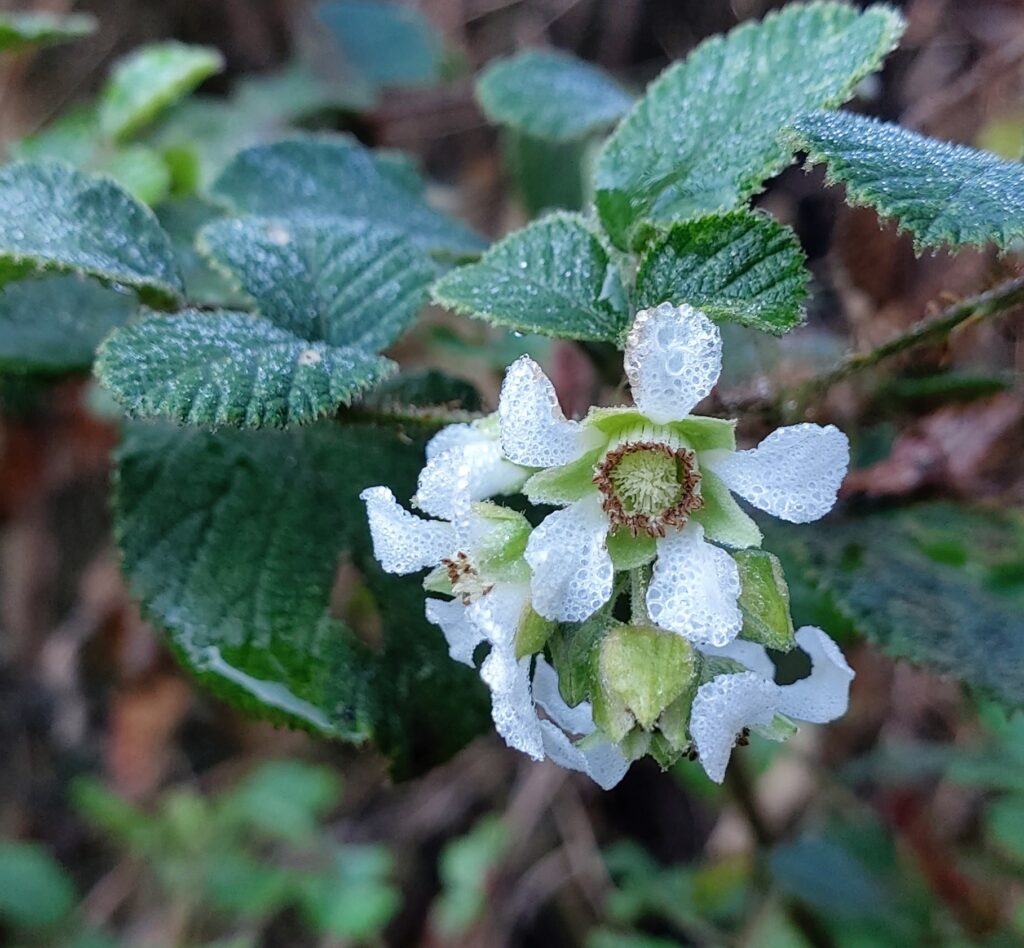 Leaves are pinnated 3- foliolate; leaflets leathery, orbicular- obovate or elliptic- obovate, upper surface green, tomentose, lower- tomentose, the terminal largest, 4-10 cm.
Flowers are white, crowed in axillary or terminal panicles. Calyx- lobes ovate, acute, silky outside, tomentose within, shorter than petals.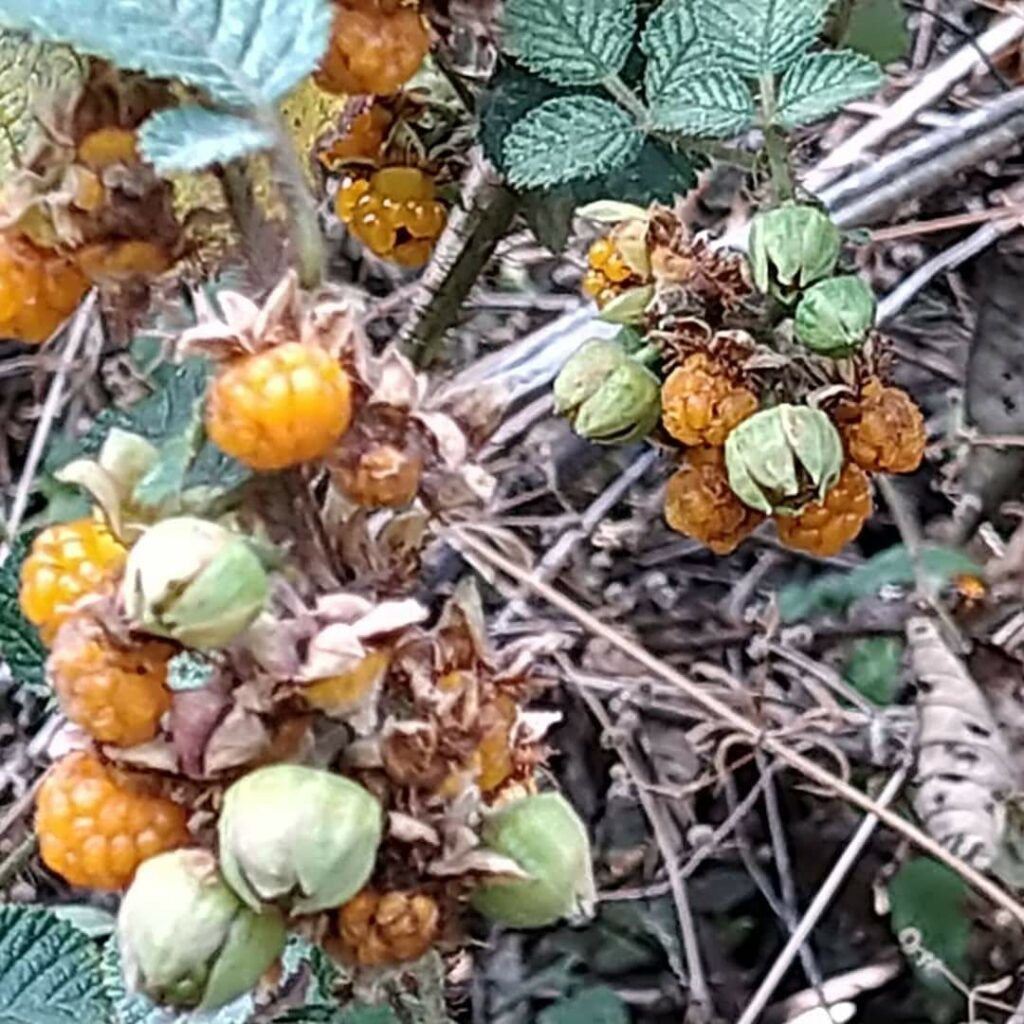 Fruits are globose, yellow or deep- orange when ripe clustered.
Akhe can best provide edible fruits from spring beginning to summer end season of the year.
Edible Uses:
Ripe yellow fruits are edible and added to smoothie, puddings and desserts. Fruits are also employed to extract fruit juice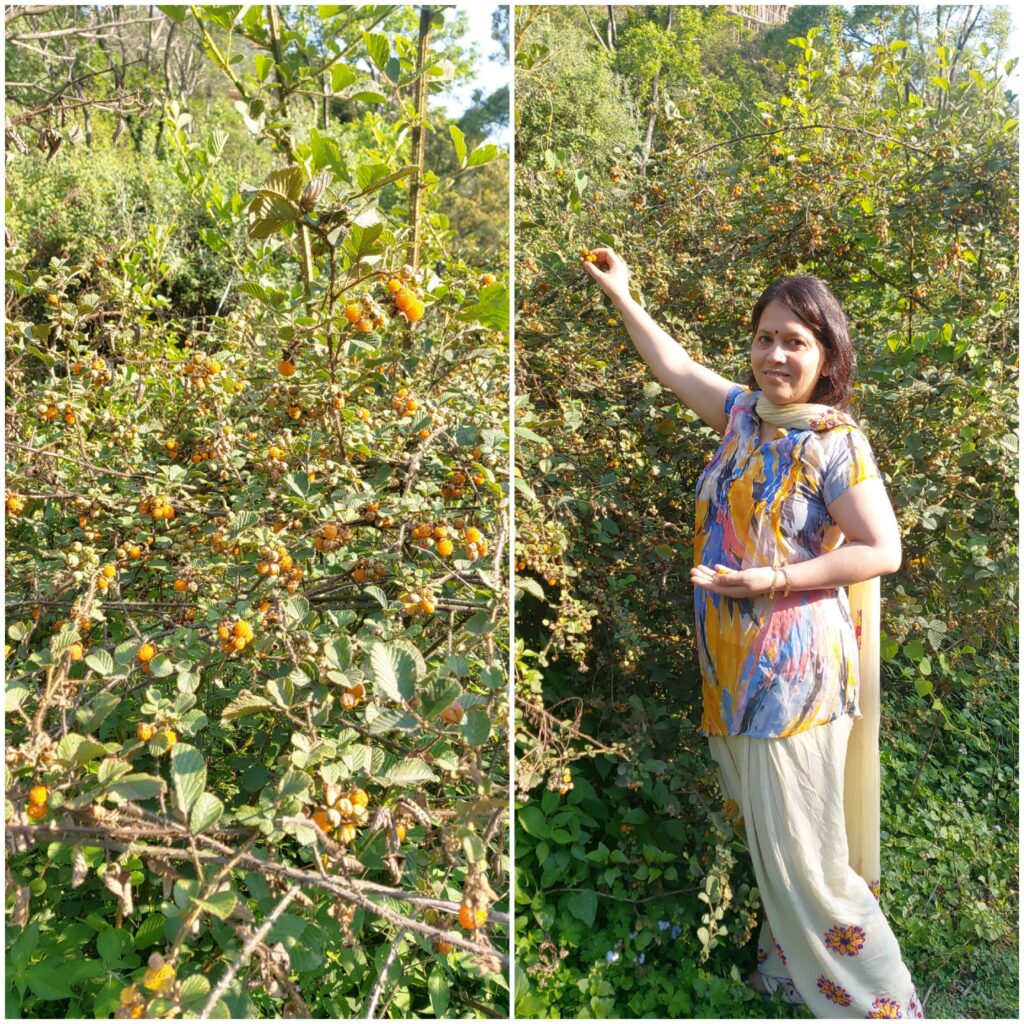 Akhe fruits desserts:
Ingredients:
Akhe ripe fruits and other chopped fruits acc. to taste,1/2 kg; curd, 1 kg; sweetener like honey/ sugar/ condensed milk, 1-3 tea spoon; cardamom powder,1/4 tea spoon; black salt according to taste.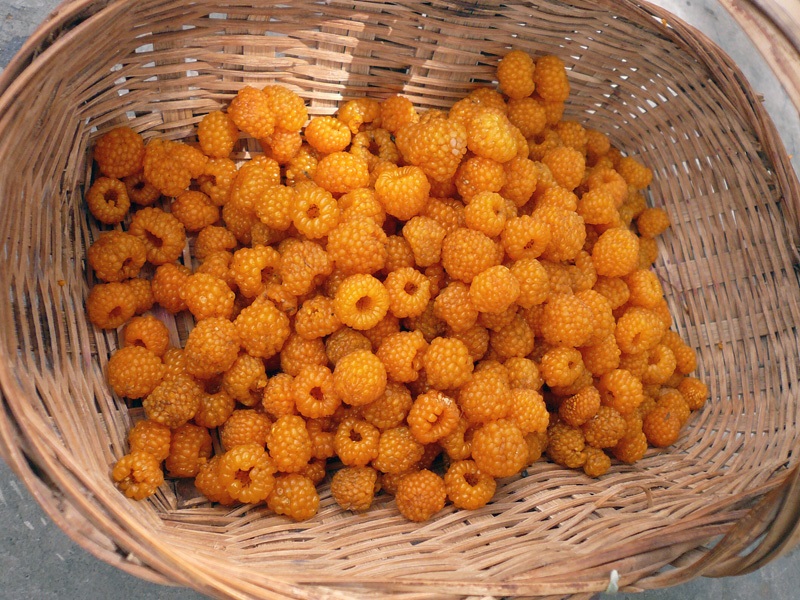 Method:
Take curd in a bowl. Add to it sweetener according to choice and stir well. Add cardamom powder, black salt, akhe fruits and other chopped fruits according to preference. Mix well and serve.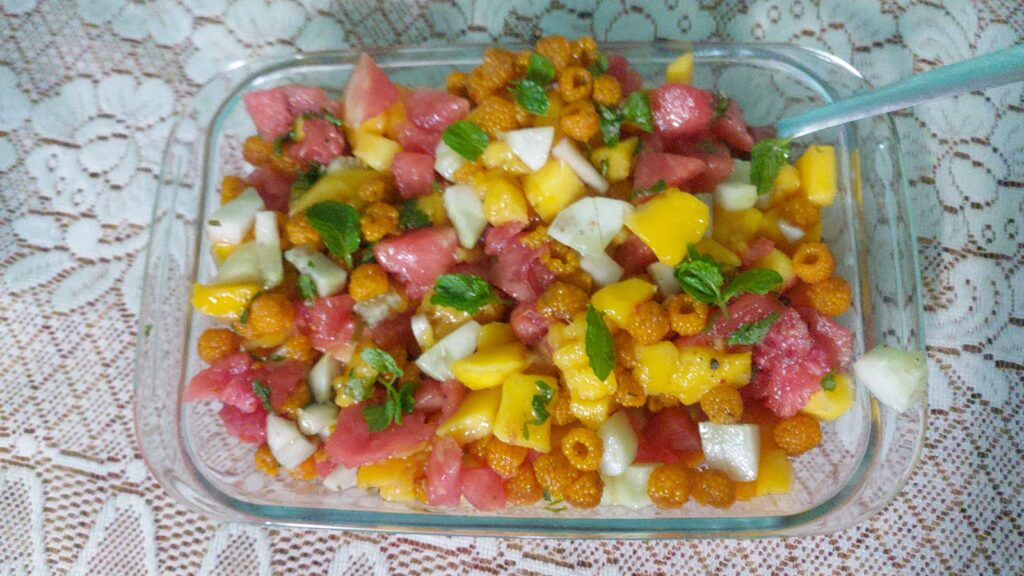 Akhe smoothie:
Ingredients:
Akhe ripe fruits, 250 g; Banana, 2, Honey, 2-3 table spoon, Black Salt,1/4 tea spoon.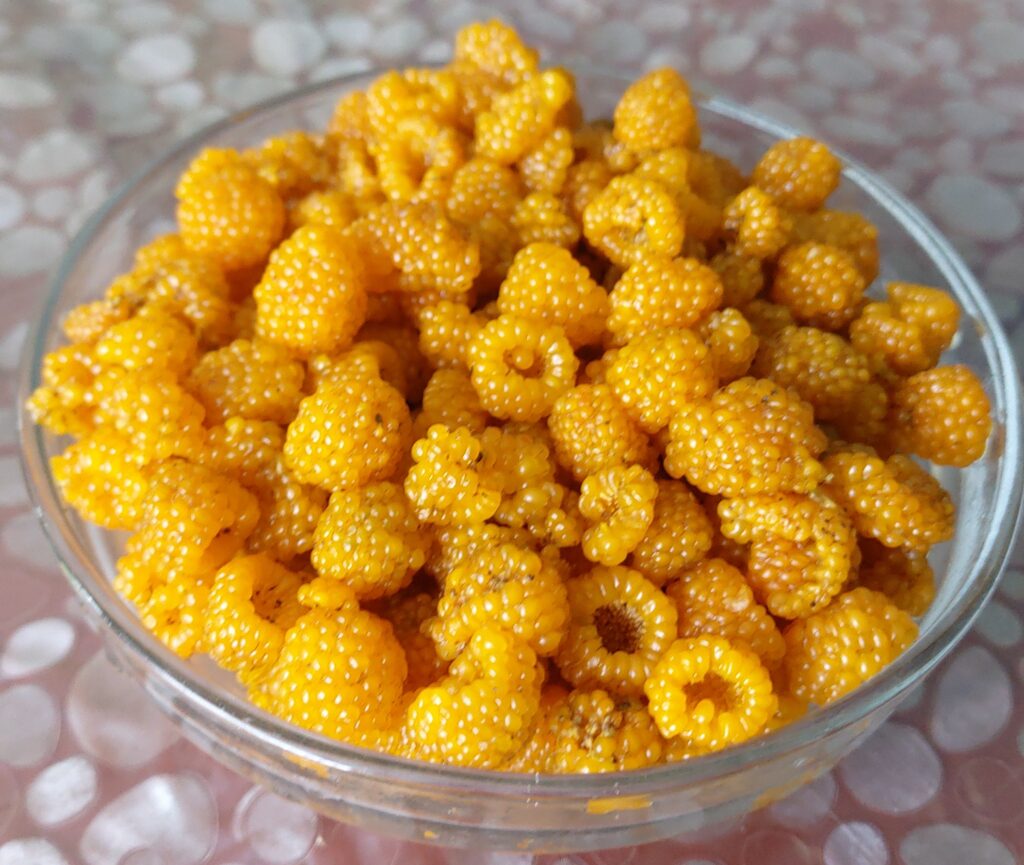 Method:
Blend banana and akhe ripe fruits in a blender or mixer . Add to it honey and salt mix well and serve.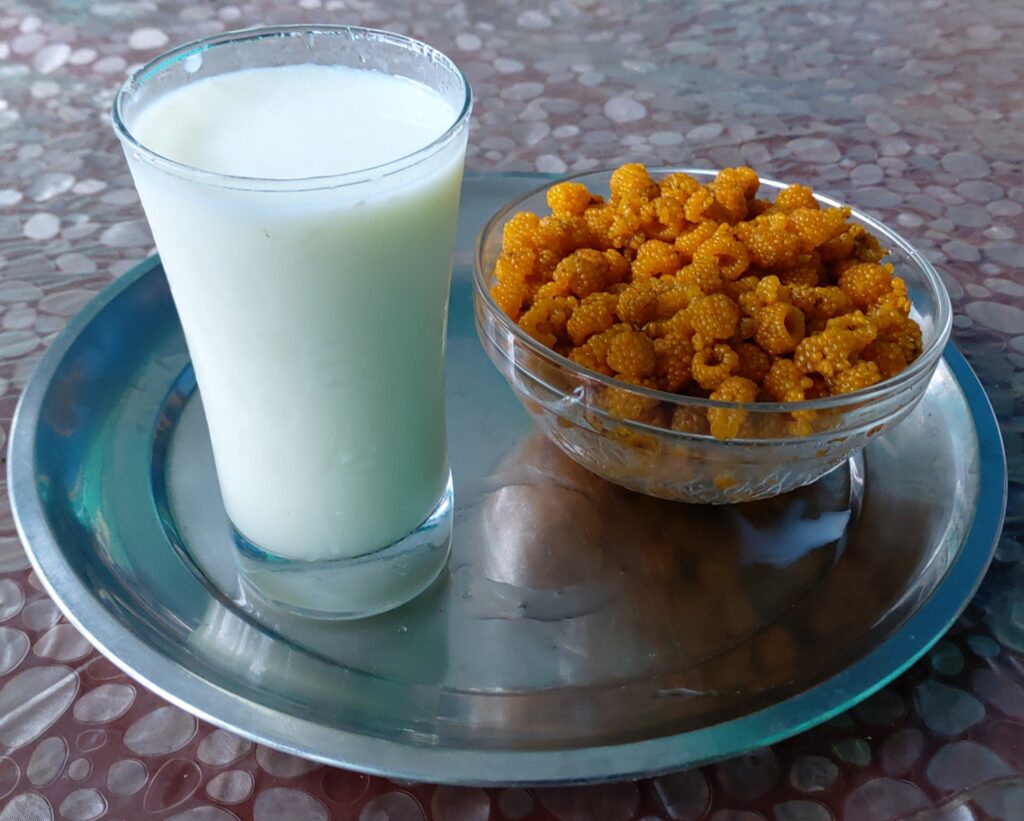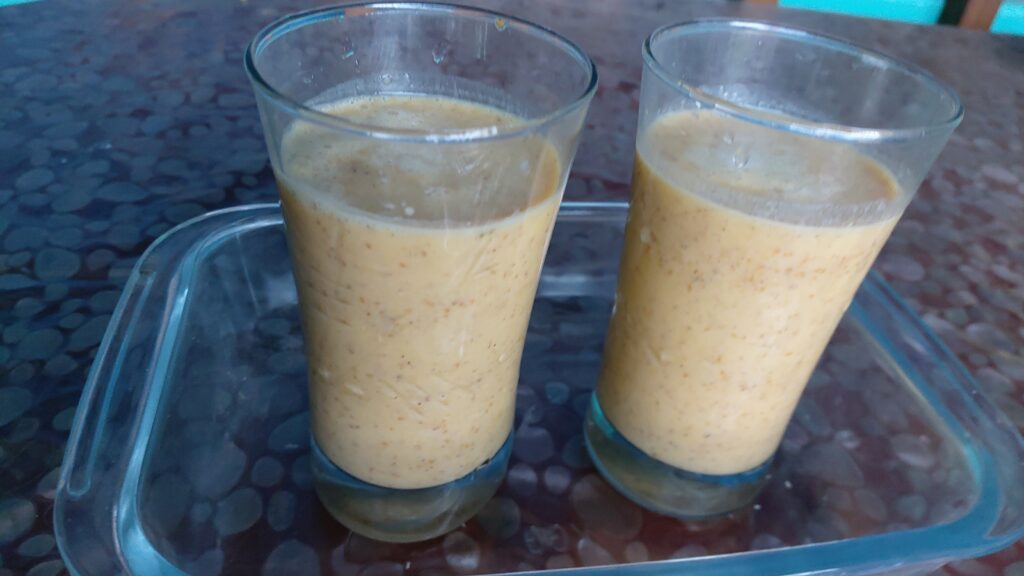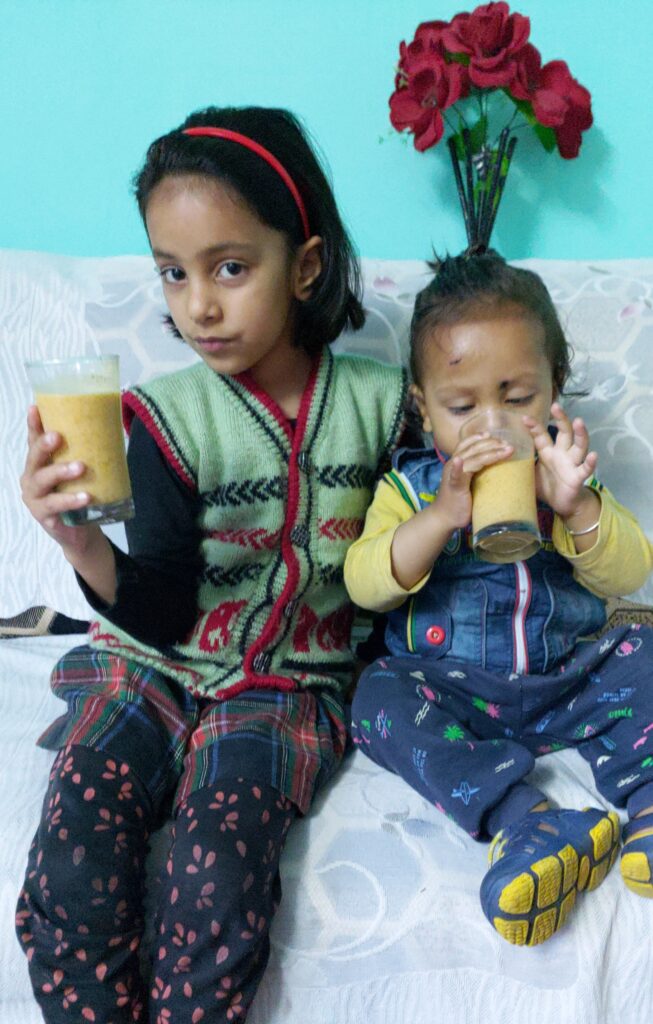 Nutrient Value:
The fruit contains about 10.9% sugars, 1.1% protein, 0.5% ash, 0.55 pectin 1. The fruit is a good source of micronutrients such as anthocyanin's, phenols, flavonoids and vitamin C. They have a moderate to good antioxidant activity and make an excellent, healthful addition to the diet 2.
Seek professional advice before treating this plant medicinally.
Medicinal Uses:
Decoction of root good for cough; 2 tablespoons twice a daily till relief 3. Used in India for dysentery, malaria, stomachache and worms 4,5. The plant is astringent and febrifuge 6. The juice of the root is used in the treatment of fevers, gastric troubles, diarrhoea and dysentery 6. A paste of the roots is applied externally to wounds 6. Both the roots and the young shoots are considered to be a good treatment for colic 6. The juice of the fruit is used in the treatment of fever, colic, coughs and sore throat6. The inner bark is used in Tibetan medicine, it is said to have a sweet and sour flavour plus a heating potency 7. A renal tonic and antidiuretic, it is used in the treatment of weakening of the senses, vaginal/seminal discharge, polyuria and micturition during sleep7. Pounded roots given to cattle for promoting lactation3.
Other Uses:
Dried stem and branches of akhe are used as a fuel by local people. Plant can be grown as an live fence to demarcate boundaries and exclude livestock from cultivated land.
References:
1. Parmar. C. and Kaushal. M.K. (1982) Wild Fruits of the Sub-Himalayan Region. Kalyani Publishers. New Delhi.
2. Karuppusamy, S., Muthuraja, G., & Rajasekaran, K. M. (2011). Antioxidant activity of selected lesser known edible fruits from Western Ghats of India.
3.Sood SK, Thakur S. (2004): Ethnobotany of Rewalsar Himalaya. Deep Publications.
4.Ambasta, S. S. (1986). The useful plants of India (p. 650). CSIR, New Delhi, India: Publications & Information Directorate.
5.Jain, A. K., & Farrokhnia, F. (1991). Unsupervised texture segmentation using Gabor filters. Pattern recognition, 24(12), 1167-1186.
6.Manandhar. N. P.(2002); Plants and People of Nepal. Publication; Timber Press. Oregon.ISBN; 0-88192-527-6
7.Tsarong. Tsewang. J. (1994); Tibetan Medicinal Plants; Tibetan Medical Publications, India; ISBN; 81-900489-0-2 141