Family: Poaceae
Synonyms: agrestis, Coix arundinacea, Coix chinensis, Coix exaltata, Coix gigantea, Coix lacryma, Coix ma-yuen, Coix ouwehandii, Coix ovata, Coix palustris, Coix pendula,Coix puellarum, Coix pumila, Coix stenocarpa, Coix stigmatosa, Coix tubulosa, Lithagrostis lacryma-jobi,.Sphaerium lacryma, Sphaerium tubulosum
Common Name: Job's Tears
Local Name: Surnoo (सुरनू)
Surnoo is an annual to perennial erect herb of Western Himalaya that can grow up to an altitude of 2000 m. Very commonly it is seen growing in grassland, meadows, gardens and wet sunny margins of hills and foothills of Western Himalyas.
Surnoo is used as a source of food, fodder, medicine and material by local people. Its seeds are edible and cooked both fresh and dried. It is eaten both raw and cooked. Villager when come across this plant during fodder collection, they remove green seed husk and eat them raw. Fresh seeds are also added to soups and other foods. Dried one are used as a minor cereal and often considered as a reserve food in times of scarcity. Surnoo grains are more nutritious and contain more fat and protein then other cereals. But these are not much popular as compare to higher-yielding cereals, mainly maize and rice.These are ground into flour and then mixed with flour of main cereals and used for harnessing its nutritive value. Dried seeds are also fermented by locals to prepare local alcoholic drink for their personal use. A tea can be made from the parched seeds of surnoo and coffee is made from its roasted seed 1.
Due to luxuriant growth of surnoo it is considered as a weed to be removed by many people. However, green and dried plants are heavily used as a source of fodder and supposed to enhance milk yield in milch cattle. Dried seeds are fed to poultry. These are also used as beads by local people specially children to make necklace.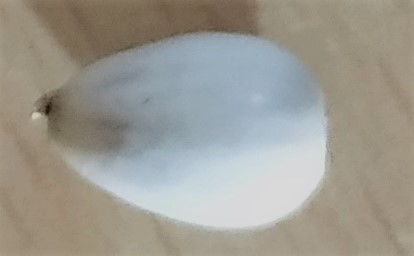 Surnoo is harvested from wild habitat in mid hill zone of Himachal Pradesh as a source of food, fodder, medicine and material for personal use only. Variety of surnoo seed product are available in national or international market and traded. But local people of this reason exploit surnoo only for their local personal use. Being rich source of nutrients, it is cultivated in many parts of world.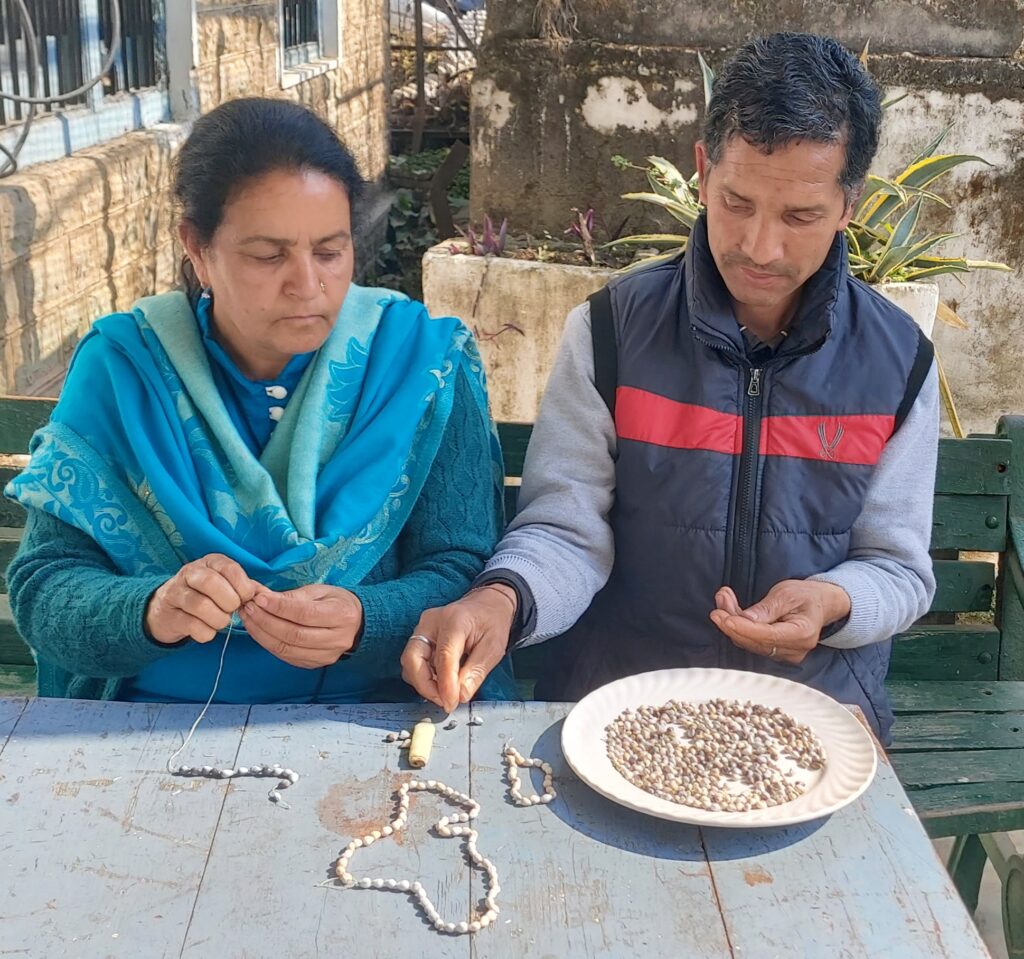 Surnoo can be a future potential easy source of earning for local people,
Edible surnoo seeds can be harvested from end of rainy season to pre winter season of the year, To ensure sustainable harvesting seeds should be harvested on habitat rotation basis and to promote this wild edible food plant as a popular cereal it need to be cultivated and domesticated in large scale.
Surnoo Plant:
Surnoo is erect annual to perennial herb, culms robust branched, rooting at the lower nodes, glabrous, polished, 1-3 m tall.
Leaf- blades are linear- lanceolate, 10-45 to 2-5 cm, acuminate, cordate at base.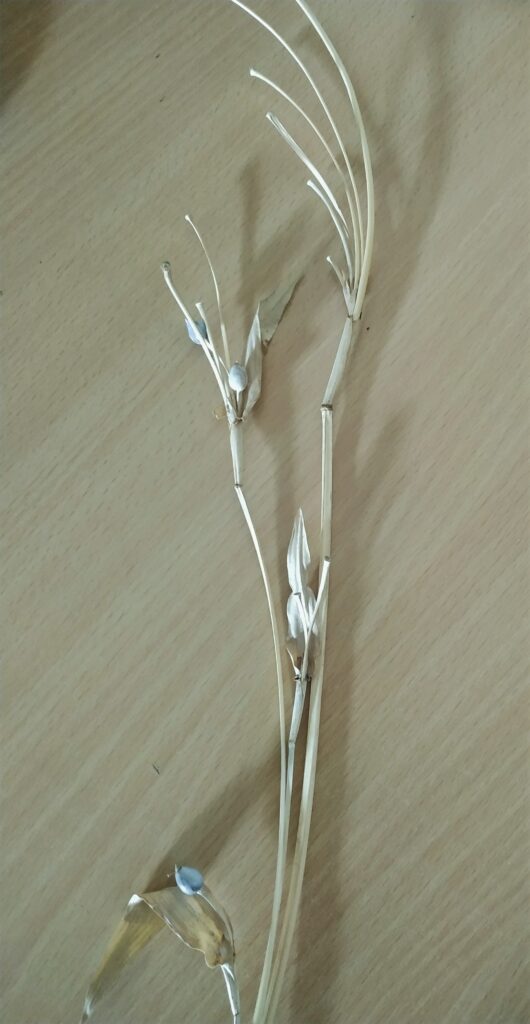 Inflorescence is peculiar, terminal and axillary, each subtended by a globose-ovoid, ivory like involucre and consisting 2 racemes; female raceme enclosed by the bead- like hard involucre and consisting of 1 sessile spikelet accompanied by barren pedicles; male raceme 3-5 cm long, imbricate and borne in pairs of threes, one pedicelled, the other (s) sessile. Involucre 5-11 mm long, typically globose-ovoid, bony, shining, white or bluish.
Caryopsis subglobose to ellipsoid, about 5 mm long.
Edible Uses:
Surnoo seeds are edible and eaten both fresh and dried. Dried seed are used as minor cereal and seed flour is used in variety of ways as other cereals like rice and wheat flour is used. People usually mix it with rice flour or wheat flour to prepare local traditional dishes like 'BABRU' and 'CHILRU 'similar to plain Dosa or Cheela.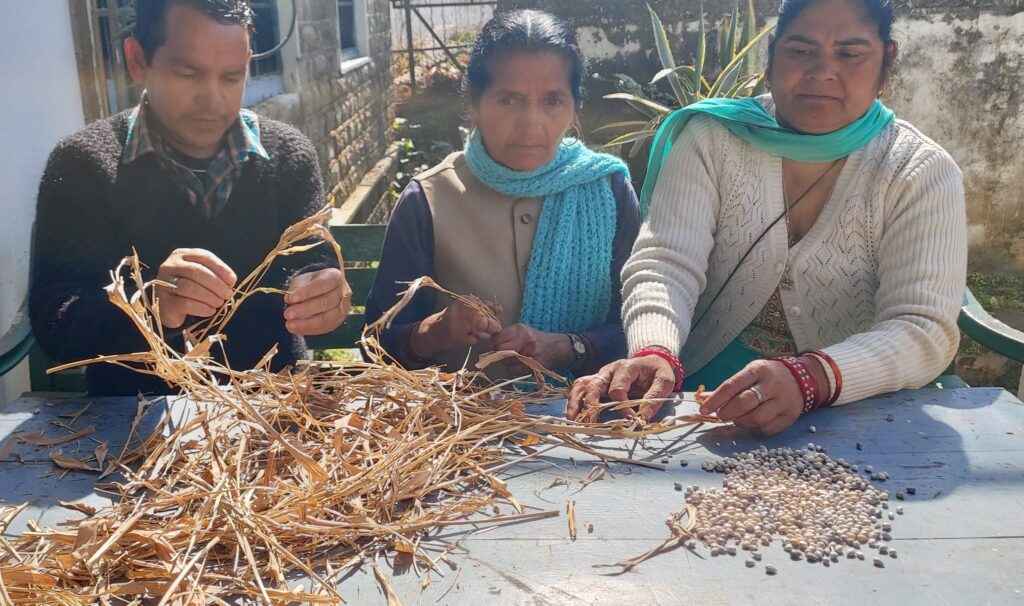 Surnoo whole grains are roasted before husking and then used in porridge Dried grain are cooked to make a sweet dish suanoo ka meetha by local people. Fresh seeds are used in soups; Dried grains are fermented to prepare local alcoholic drink for local personal uses. It is often considered as a reserve food in times of scarcity.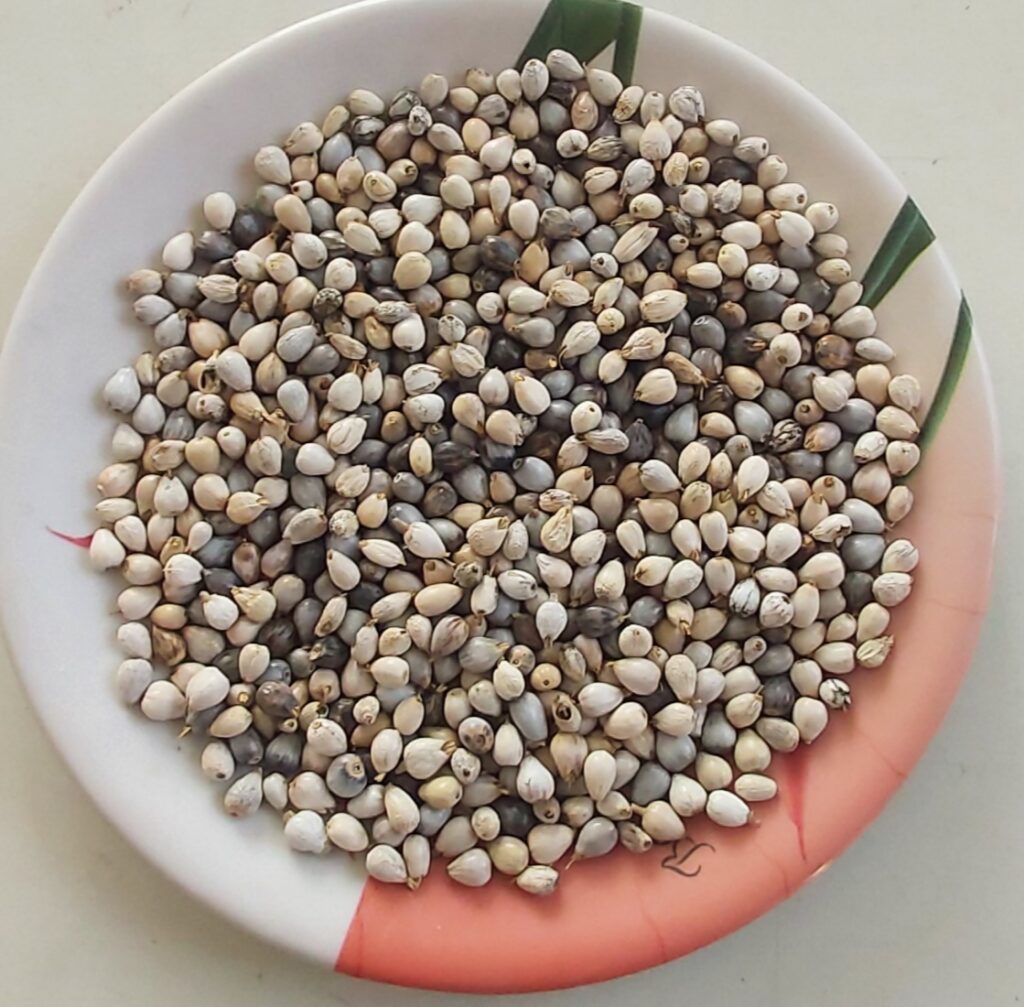 Surnoo Porridge (kheer):
Ingredients:
Surnoo whole grains, 500g; milk, 1 liter; sugar, 250 g; grated dry fruits according to taste.
Method:
For making kheer whole surnoo grains are roasted and then husked.Now cook roasted seed in milk till they are soft. Add sugar to it and cook for another 5 minutes then garnish the recipe with grated dry fruits acc.to taste and serve.
Meethe Suanoo :
Ingredients:
Surnoo grains, I/2 kg, sugar/jaggery, 500 g; desi ghee /oil, 500g; foeniculum , 5 g .
Method:
In hot oil fry surnoo seeds and in fried seeds are mixed to sugar or jaggery along with desi ghee. Ground into powder and serve.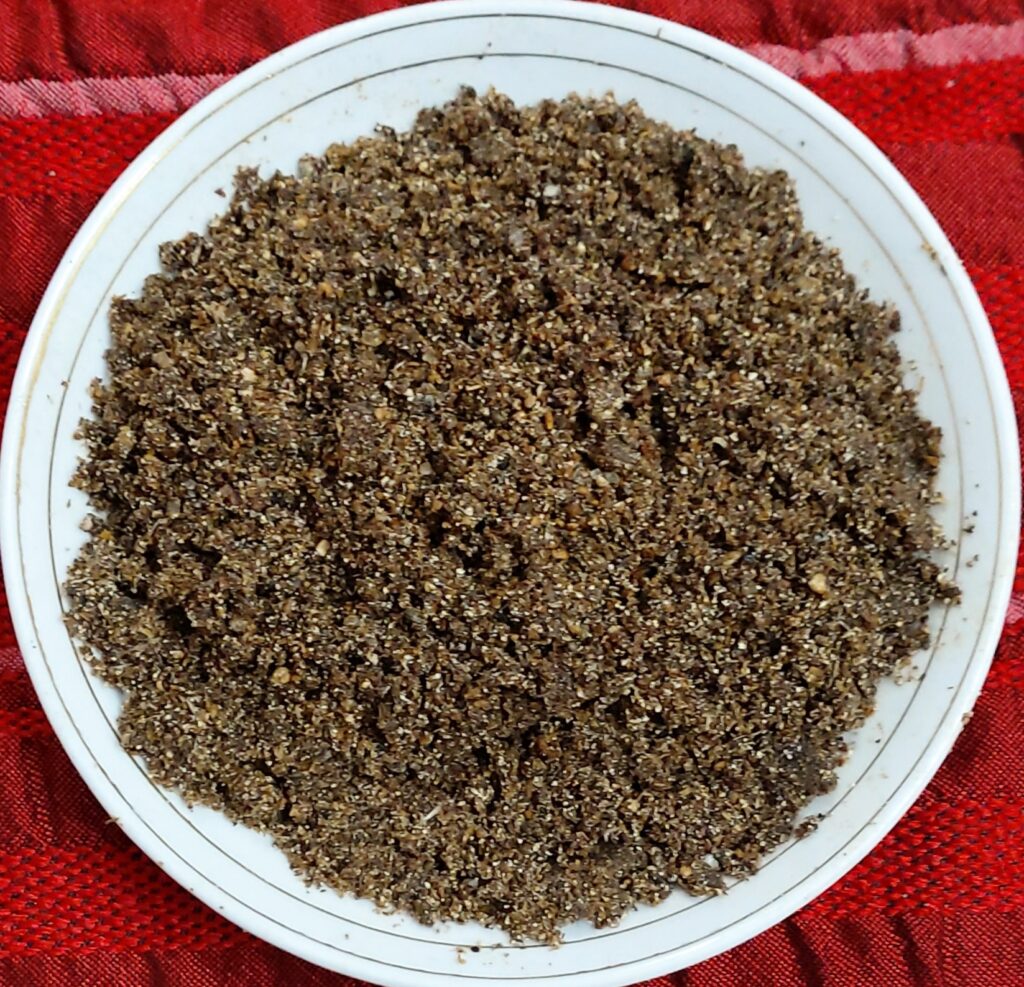 Katoru Babru, or gulgule:
Ingredients:
Mixture of wheat and surnoo seed flour, ½ kg; Sugar/ jaggery, 250g.Foeniculum, 5g; grated dry fruits,10 -15g, baking soda/yeast, 1 tea spoon; mustard oil, ½ liter.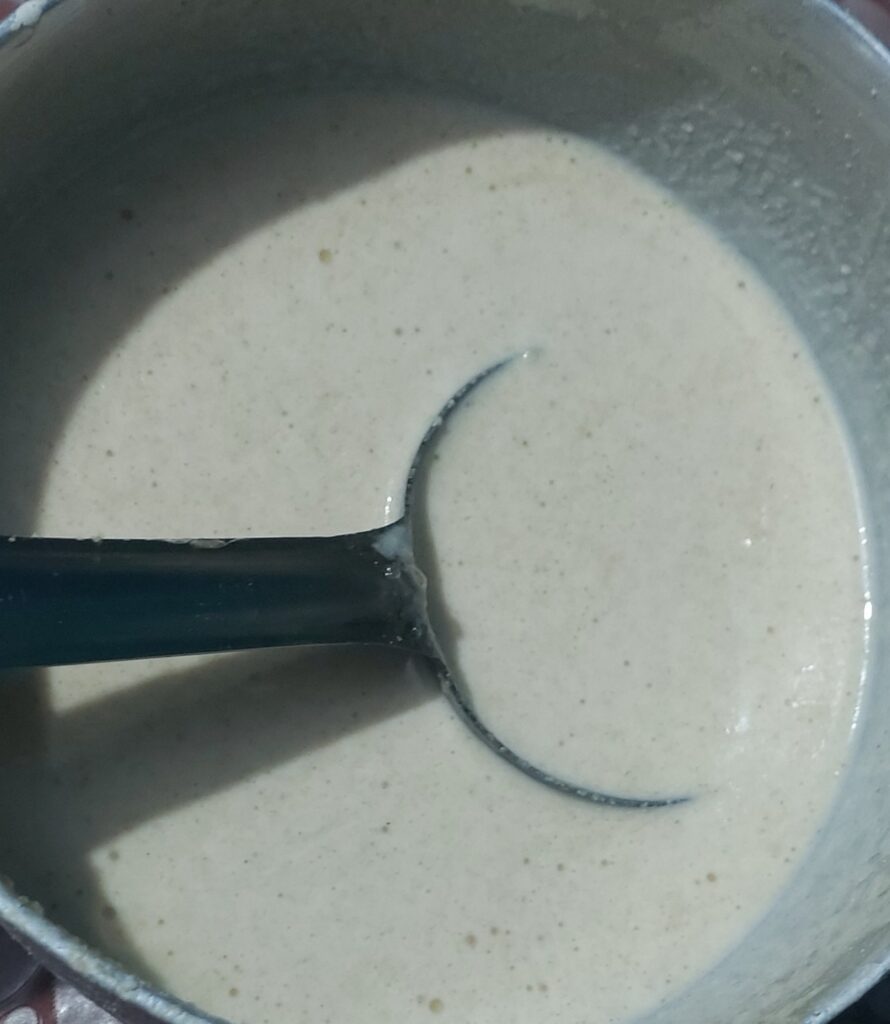 Method:
Mix sugar/ jaggery in water and stir well. Add to it surnoo and wheat flour and mix well. Add to it foeniculum powder, baking soda/yeast and grated dry fruits, mix well into dense batter. Make small circular babru and deep fry in hot mustard oil and serve.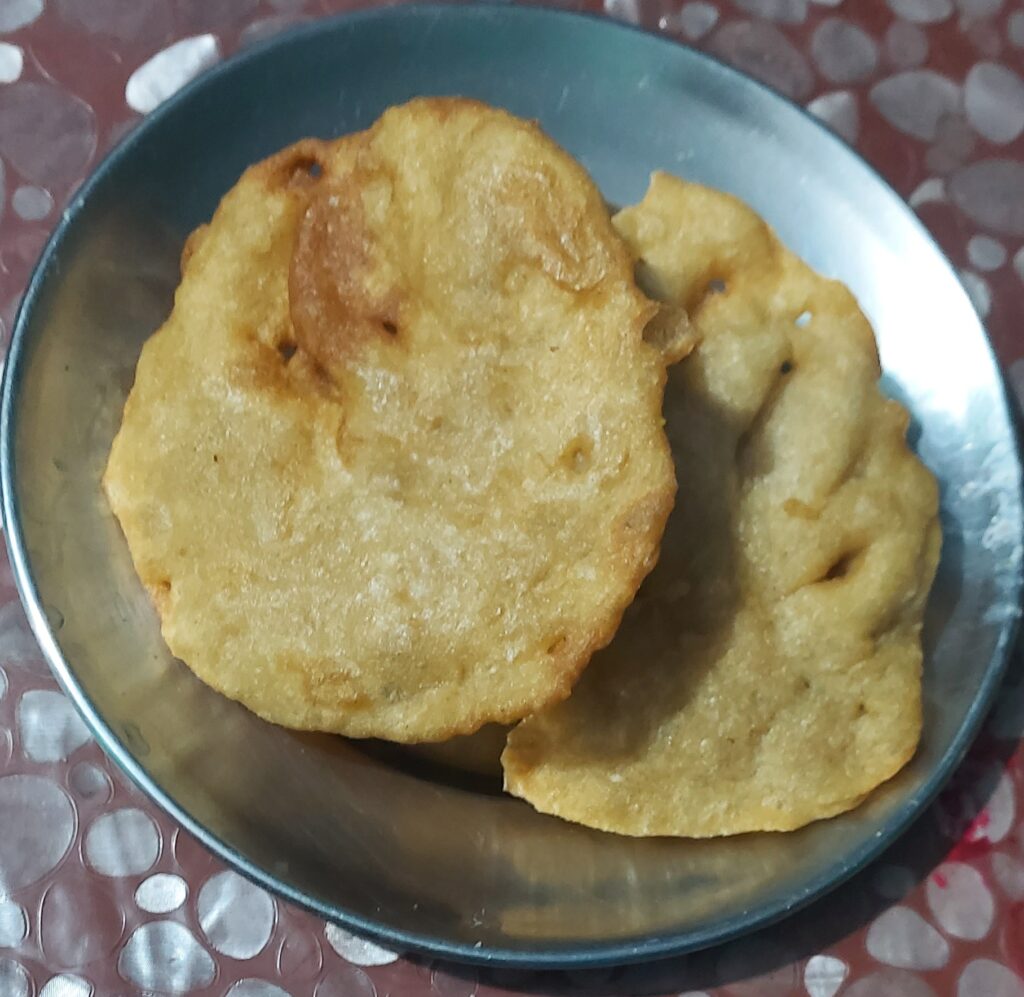 Chilru:
These can be prepared like basen chilla or simple plain dosa by making batter of wheat or rice flour plus surnoo seed flour and water. One can add to it sugar according to taste if desired. Now in hotplate put some. oil or desi ghee, spread batter over hot oil and shape it round to make chilru. Cook chilru on both side and serve with milk or black gram daal.
Food Value: black gram
Per 100 g, the seed is reported to contain 380 calories, 11.2 g H2O, 15.4 g protein, 6.2 g fat, 65.3 g total carbohydrate, 0.8 g fiber, 1.9 g ash, 25 mg Ca, 435 mg P, 5.0 mg Fe, 0 ug beta-carotene equivalent, 0.28 mg thiamine, 0.19 mg riboflavin, 4.3 mg niacin, and 0 mg ascorbic acid. There is 50-60% starch 18.7% protein (with glutamic-acid, leucine, tyrosine, arginine, histidine, and lysine) and 5-10% fatty oil with glycerides of myristic- and palmitic-acids.2
Seek professional advice before treating this plant medicinally.
Medicinal Uses:
The roots are used in menstrual disorders and strangury. The seeds are bitter, sweet, tonic, diuretic and depurative, and are used as diet drinks for invalids and also for pnuemonosis and pectoral diseases 3. Fruits are used in folk remedies for abdominal tumors, esophageal, gastrointestinal, and lung cancers, various tumours, as well as excrescences, warts and
whitlows 4.
Chemical constituents:
The seeds contain trans-ferulyl stigmastanol campestanol which form part of an ovulation- inducing or fertility drug. Seed extract can be used as immuno-enhancer and for prevention of cancer and infections. The roots contain adenosine and phenolic compounds, 4-ketopinoresinol3.
Other Uses:
Green plant is used as a excellent fodder and supposed to enhance milk yield in milch cattle. Usually, whole plants are cut at the base when the grain is ripe. It is then dried and stored for winter season as a silage. The stubble can be left in the field and will then tiller again. The new fresh leaves are an excellent fodder. Dried seeds are used as beads to make necklace locally and whole grain is fed to horses and poultry Dried whole inflorescence is also used in dried flower arrangements. Straw and leaves are used for thatching.
Source of Income;
Local people use surnoo only for their local personal use and unaware about its huge market potential. It also offers many advantages over other popular cereals, like It is less susceptible to diseases and pests, it can be grown where other crops are difficult to cultivate, and it does not need much care. Furthermore, it is more nutritious 5. So, it needs to be brought into domestication.
A variety of market product are also available in market, which reveals its economic potential to raise income of local people of this area. Here is a list of some market available product of surnoo plant.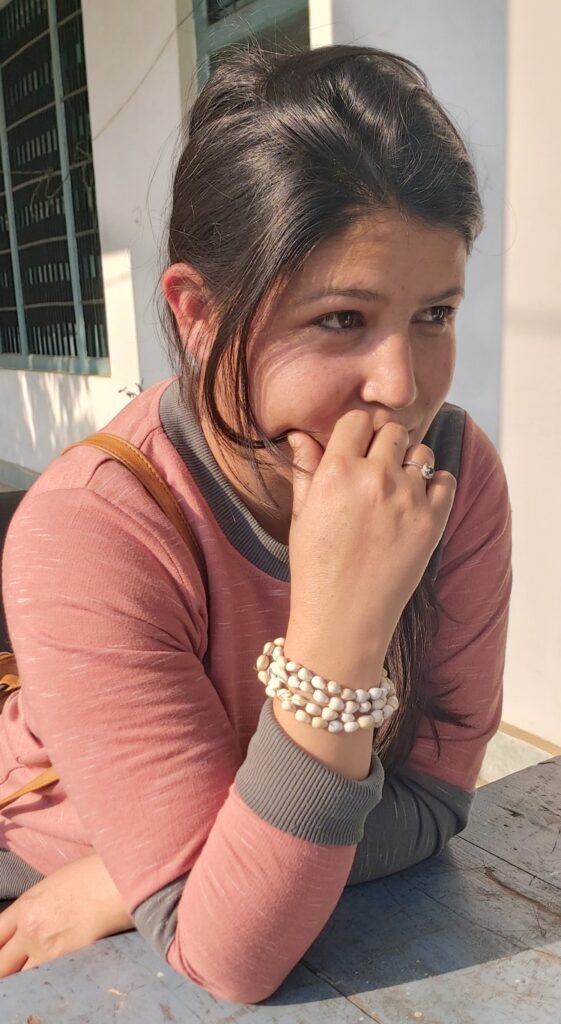 Coix (Surnoo) market product
Coix Seed &Hyaluronic Acid – Extra Hydrating & Supple Skin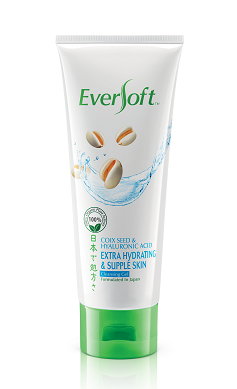 Extra hydrating formula with 100% Organic Coix Seed extract &Hyalucronic Acid that act as a natural botanical moisturising agent to keeps the skin hydrated for a long lasting smooth, bright and soft skin. Suitable for those with dry and sensitive skin.
Coix seed/semen coicis extract liquid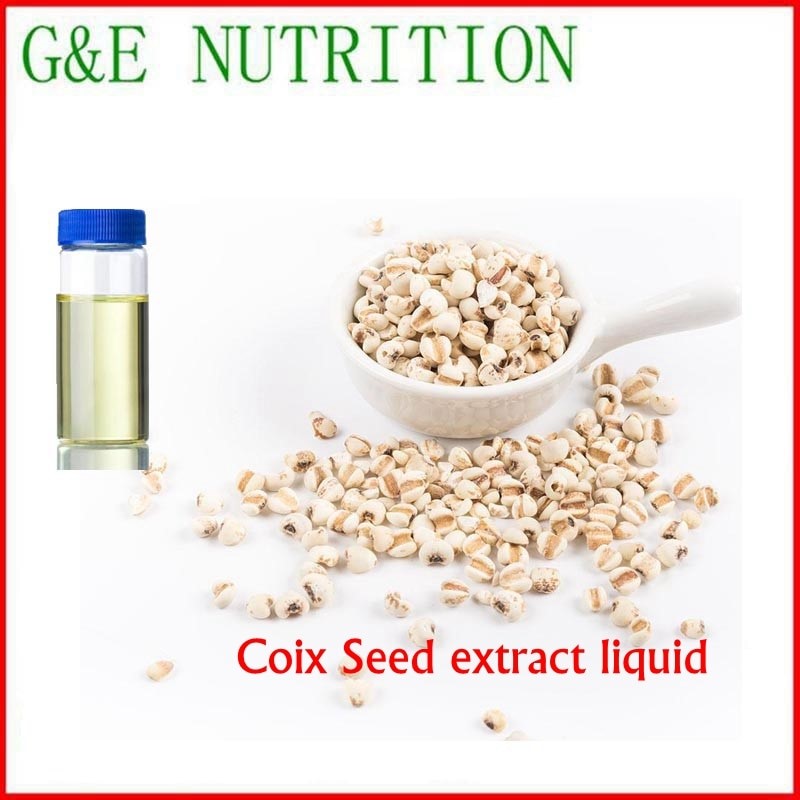 Coix seed extract can inhibit melanin activity in the skin, including Coix Seed, Coixenolide, Polysaccharide, Vitamin B1 and a variety of amino acids. It is all kinds of rough skin, erythema, eczema, wrinkles and other skin problems can play a repair role in the hot skin to play a good antipyretic effect.
1.Efficacy on skin: Coix seeds can alleviate pustule,anti-wrinkle,anti-hair loss;
2.Efficacy on body: Antifatigue.
Coix Seed Extract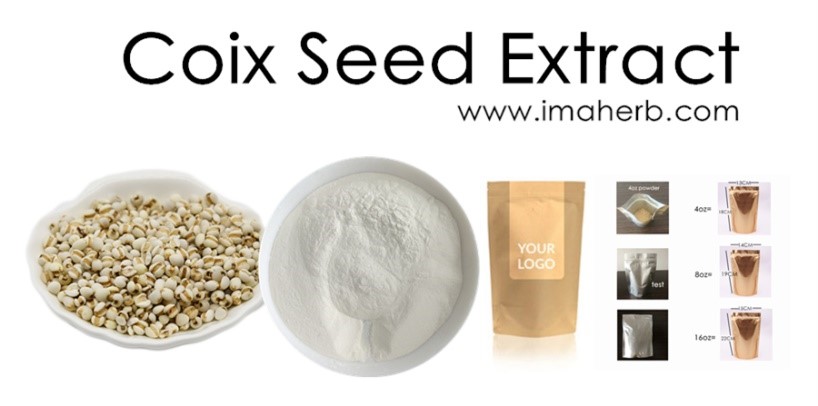 Functions And Benefits Of Coix Seed Extract
1. Coix seed extract has the effect of whitening skin, it can keep the human body skin gloss and exquisite, eliminate acne, senile plaque, freckles and improve the rough skin.
2. Semen coicis extract can lower blood sugar, blood pressure and blood calcium.
3. Coix Lacryma-Jobi seed extract can inhibit trypsin role, induce ovulation, antitumor.
4. Job's Tears seed extract can improve the sleep.
5. Coix seed powder can strengthen the immune system.
6. Jobstears seed P.E. can be used for edema, beriberi, dysuria, spleen deficiency, pulmonary abscess, diarrhea and verruca plana, etc.
Bracelet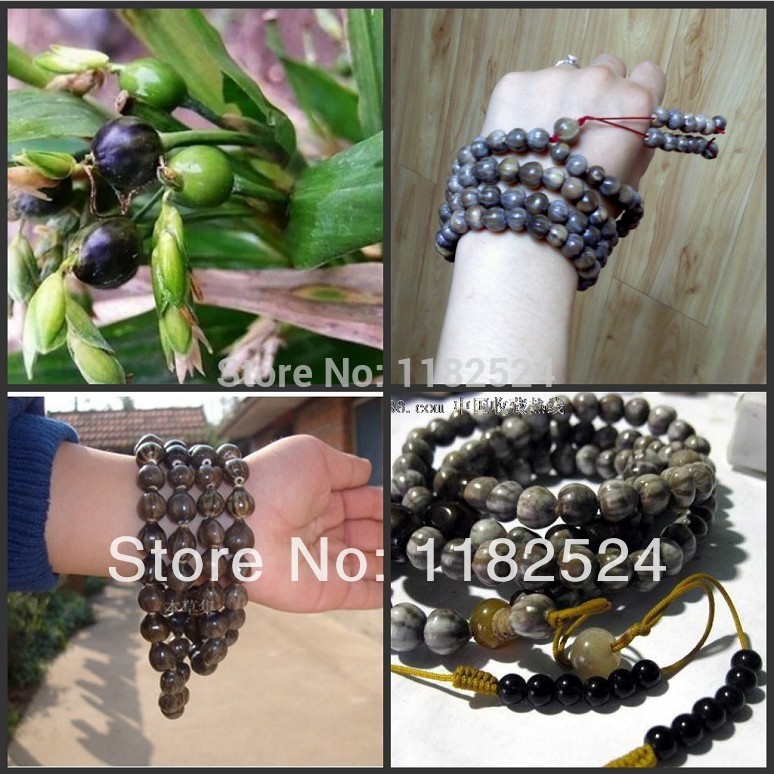 Reference:
1.Facciola. S.(1990);Cornucopia – A Source Book of Edible Plants.
Kampong Publications. ISBN0-9628087-0-9 ,
2. List, P.H. and Horhammer, L. 1969-1979. Hager's handbuch der pharmazeutischen praxis. vols 2-6. Springer-Verlag, Berlin.
3. Purohit SS, Sharma AK, Prajapati ND, Kumar T. (2009); A handbook of medicinal plants: a complete source book. 2:352-3.
4. Hartwell, J.L. 1967-1971. Plants used against cancer. A survey. Lloydia 30-34.
5,. Van den Bergh, M. H., & Iamsupasit, N. (1996). Coix lacryma-jobi L.[Internet] Record from Proseabase. Grubben, GJH & Partohardjono, S.(Editors). PROSEA (Plant Resources of South-East Asia) Foundation, Bogor, Indonesia.