Family: Salicaceae
Synonyms: Flacourtia afra, Flacourtia ramontchii, Flacourtia indica, Flacourtia sepiaria, Gmelina indica,
Common Name: Governor's Plum
Local Name:  Kangu (कांगू)
Kangu is a thorny, small tree or shrub of Western Himalayas growing wild in thorny forests, woodland, bushland, thickets and wooded grassland on hill slopes, roadside or wayside up to an altitude of 1,400 meters. It grows best in well drained sunny habitat.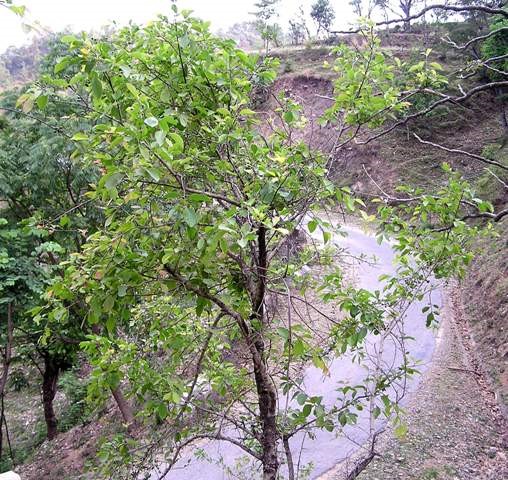 Kangu ripe fruits are edible and fondly eaten by local people in the villages. Fruits are eaten both raw or cooked. These are mainly cooked to make jams, preserves, jellies, desserts etc. Fruit resemble a small plum in shape, the deep red to purple fruit has a soft, juicy pulp that can range in flavor from acidic to sweet 7. Young leaves are also eaten cooked to harness their medicinal value, people use these to make 'Kachru' a traditional dish along with basen and spices. Sometime fruits and leaves are dried and powdered to ensure their availability throughout the year.
Almost all the parts of this plant are useful for local people. Bark, leaves, fruits and roots are considered medicinal. Wood is used as fuel. It is hard so also used in construction of household items and agricultural implements. Leaves are eaten by sheep and goats; branches and leaves are lopped as fodder.
Kangu is chiefly harvested from wild habitat as a source of food, fuel, fodder, medicine and material by inhabitants for their local personal use. Sometime it is also cultivated as hedge and source of food and medicine.
Kangu Plant:
Kangu is spinescent woody, spreading; dioecious, evergreen to deciduous small tree or shrub; up to 15 m tall.
Young shoots are tomentose, light red and look very ornamental.
Leaves are petiolate, ovate, obovate or sub- orbicular, obtusely serrate or crenate, glabrous above, tomentose beneath.
Flowers are small, greenish- yellow, dioecious, in short, tomentose racemes or panicles. Sepals 4-5, ovate, rusty hairy. Stamens numerous; filaments minutely hairy at base.
Fruits are globose, red or dark- brown when ripe.
Seeds 6-1o in number per fruit.
Kangu fruits are best harvested in summer season. Awareness is needed for sustainable harvesting of fruits and to promote its wide use of medicine.fuel.fodder and consumption it is recommended to be domesticated by local people and need to be planted on largescale by forest department in forests surrounding villages.
Edible Uses:
The whole fruit is edible and is very sweet in taste. It is eaten both raw or cooked. People make jams, preserves, jellies, desserts etc. out of these. Fruits can also be dried and preserved for off season. Leaves are used as tonic so dried and powdered for this purpose. These can also be cooked into 'Kachru' a traditional recipe of chopped leaves, spices and basen, like basen ka cheela.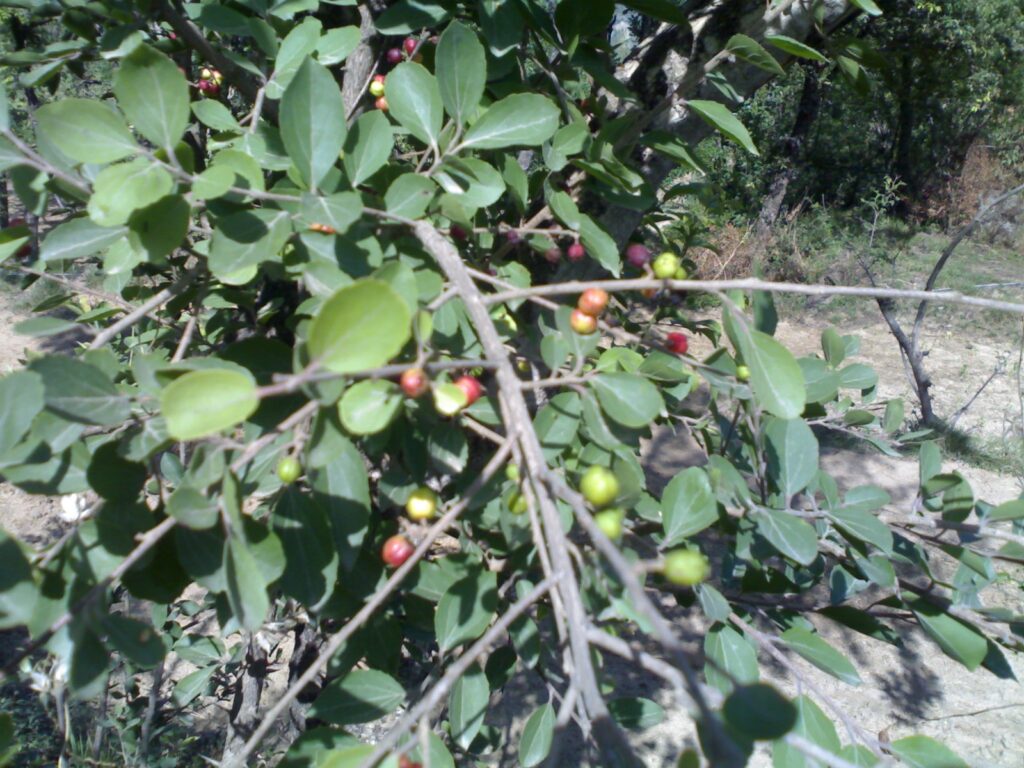 Kachru or sosaru:
For preparing a kachru, ingredients required are ½ kg fresh kangu leaves, 1/2 kg besan (black gram powder) or corn flour. 1 cup amount fresh coriander leaves,1/2 table spoon ajwain, 3-5 green chilies, ½ table spoon turmeric powder, 2-3 chopped onions and salt according to taste
Method:
Make a paste of leaves, besan or corn flour and spices. Heat some oil on a flat heating pan. Put this paste over a pan and cook for 15 to 20 minutes then kachru will be ready to serve.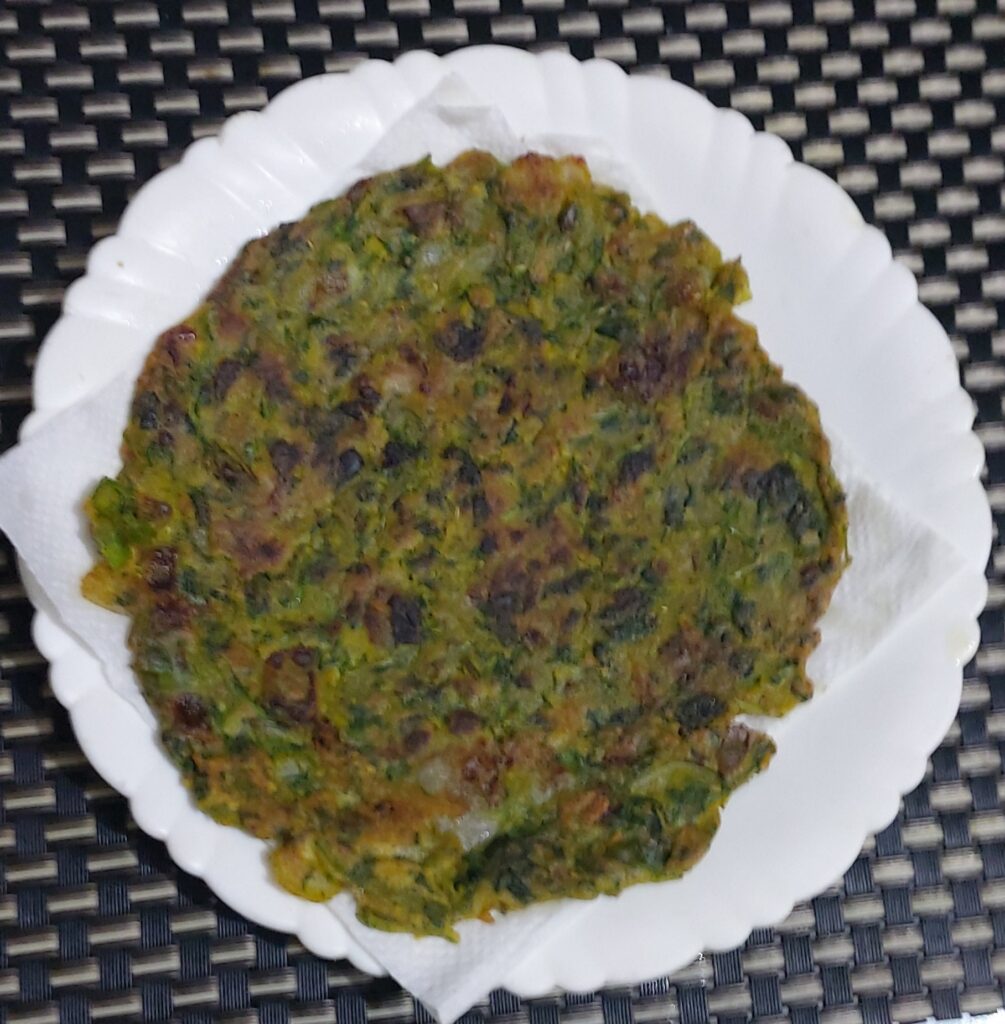 Jam:
Ingredients:
Kangu ripe fruits,1 kg; sugar, 500 g; salt, 1tea spoon; lemon juice, 4-5 tea spoon.
Method:
Boil kangu fruits till they are soft. Mesh boiled fruits and boil pulp in low flame with sugar for two minutes. Keep stirring in slow flame till sugar dissolve completely and jam become dense. Now mix it well with lemon juice and let it cool down. Now jam is ready to serve. Jam should be used fresh and can be preserved for 10 to 15 days.
Ripe fruits desserts:
Ingredients:
Kangu ripe fruits and other chopped fruits acc. to taste,1/2kg; curd, 1kg; sweetener like honey/ sugar/ condensed milk, 1-3 tea spoon; cardamom powder,1/4 tea spoon; black salt according to taste.
Method:
Take curd in a bowl. Add to it sweetener according to choose and stir well. Add cardamom powder, black salt, Ghayain fruits and other chopped fruits according to preference. Mix well and serve.
Nutrient Value:
The pulpy fruit contains 62.1 per cent moisture in it. The total soluble solids content is 16.5 per cent. Acid content is negligible, whereas the total sugars are 13.92 per cent, mostly in the form of reducing sugars. The fruit contains 0.64 per cent pectin and 10.74 mg of vitamin C per 100 g of fruit and a negligible quantity of tannins 1.
The content of total minerals of the fruit, as represented by ash, is 2.761 per cent. The protein content of the fruit is 0.79 per cent. In this fruit, the mineral elements, viz., phosphorus, potassium, calcium, magnesium and iron, are 0.055, 0.454, 0.068, 0.059 and 0.005 per cent respectively1.
Seek professional advice before treating this plant medicinally.
Medicinal value:
Kangu roots are sweet, refrigerant, depurative alexipharmic and diuretic. They are useful in vitiated conditions of pitta and vata aphthae, poisonous bites, skin diseases 2. Gargles with decoction of bark useful for month ulcers 3. The gum mixed with some other ingredients is given in cholera 4. Fruits are sweet, appetizer, digestive and diuretic, and are useful in strangury, jaundice and gastropathy2. Kangu is used as an antidote to snake-bite and astringent, and for bite of mad dog, burning sensation in chest, carbuncle, eczema, facilitating child birth, fever, liver disorders, rheumatism, skin diseases, sores, stab wounds and veterinary foot and mouth diseases 5. Dried leaves are used in asthma, bronchitis, phthisis and catarrh of the bladder. Juice of fresh leaves and tender stalks used for fever6. Dried leaves are considered carminative, antioxidant, expectorant, tonic and astringent 6.
Chemical constituents
Active constituents of bark are tannin and flocourtin, a phenolic glucoside ester.Arabinose, mannose, glucose, phenolic glucoside ester, flacourtin. Steroid, ramontoside, beta- sitosterol and beta- Dglucopyranoside 2.
Other Uses:
Along with food and medicine kangu is a good source of fuel and fodder to sheep and goats. Its wood is hard and used in construction of agricultural implements and other household items. Plants are usually spiny and, when closely planted, form a close impenetrable barrier that serves as a tall hedge, windbreak or boundary screen 8. It tolerates frequent trimming8. The bark is used as a tanning material8.
Parmar. C. and Kaushal. M.K. (1982) Wild Fruits of the Sub-Himalayan Region. Kalyani Publishers. New Delhi.
Purohit SS, Sharma AK, Prajapati ND, Kumar T. (2009); A handbook of medicinal plants: a complete source book. 2:352-3.
Sood SK, Thakur S. (2004): Ethnobotany of Rewalsar Himalaya. Deep Publications.
Singh PB. (2018). Flora of Mandi district. Himachal Pradesh: North West Himalaya.
Jain, S. K. (1991). Dictionary of Indian folk medicine and ethnobotany. Deep publications.
Tyagi, S., Singh, M., Singh, D., Yadav, I., Singh, S., & Mansoori, M. H. (2011). Anti-Asthmatic Potential of Flacourtia indica Merr. African Journal of Basic & Applied Sciences, 3(5), 201-204.
http://mansfeld.ipk-gatersleben.de/pls/htmldb_pgrc/
http://www.worldagroforestry.org/