Family: Moraceae
Synonyms: Covellia hispida, Ficus oppositifolia, Covellia oppositifolia
English name: Hairy Fig
Local name: Debre (डेबरे )
Debre trees grow wild in mid hills of Himachal Pradesh upto an elevation of 1100 metres above sea level. Debra plants are mostly seen growing along the water streams, forest edges, and open spaces along the base of foothills.
Video showing habit, habitat & morphology of Debre
Debre fruits are eaten both unripe as well as in ripe state. The green unripe fruits are cooked as a vegetable. These fruits turn pale green or greenish yellow at maturity. These are eaten out of hand at that stage.
Debre plant:
A shrub or small tree with a spreading crown, all parts more or less hispid-pubescent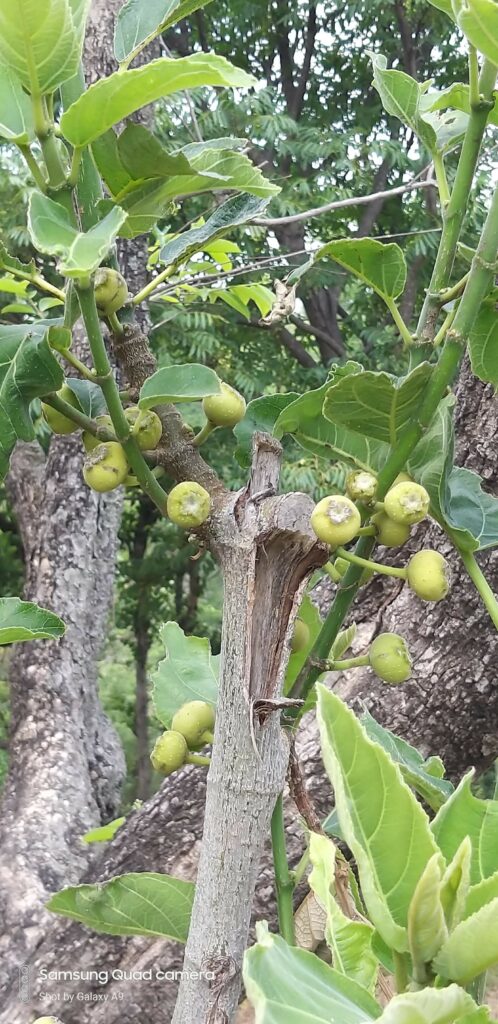 Leaves usually opposite, petiolate, membranous, 10 by 5 cm, ovate, oblong, or subovovate or shortly or abruptly acuminate, toothed or entire, lower surface hispid or pubescent, upper surface hispid scabrid, base rounded, sub-cordate or sub-cuneate, 3-5 nerved, stipules 2 on each leaf.
.
Receptacles 1.3 to 2.5 cm across, turbinate, obovoid or subpyriform, yellowish when ripe, slightly umbonate, hispid and sometimes with bracts scattered along the sides or peduncles; male flowers rather numerous, near apex of receptacle, sepals 3, concave, hyaline; stamen 1, anther broad, filaments short; gall flowers pedicellate; fertile flowers thin, achenes ovoid, style lateral, stigma cylindric, tubular.
Fruits 2 – 2.5 cm wide, initially green, greenish yellow or pale green when ripe, sweet, and edible.
Edible uses:
As already stated, ripe fruits taste sweet and are eaten fresh. The unripe fruits are cooked as a vegetable which can be done as under: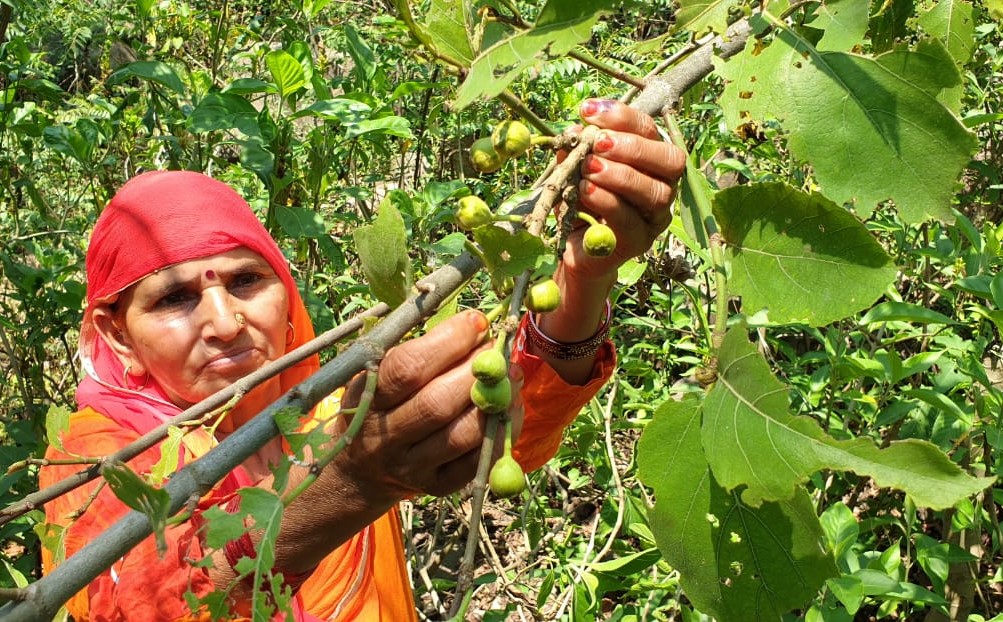 Ingredients:
Debre fruits cut into small pieces,1 kg; mustard oil, 3-4 table spoons; coriander powder, ½ table spoon; fenugreek powder,1 tea spoon; cumin seed, 1 table spoon; turmeric powder, 1 table spoon; medium sized red chilies, 2-4; medium sized chopped onion, 1; chopped garlic cloves, 4-5; tomato puree half cup; salt, according to taste.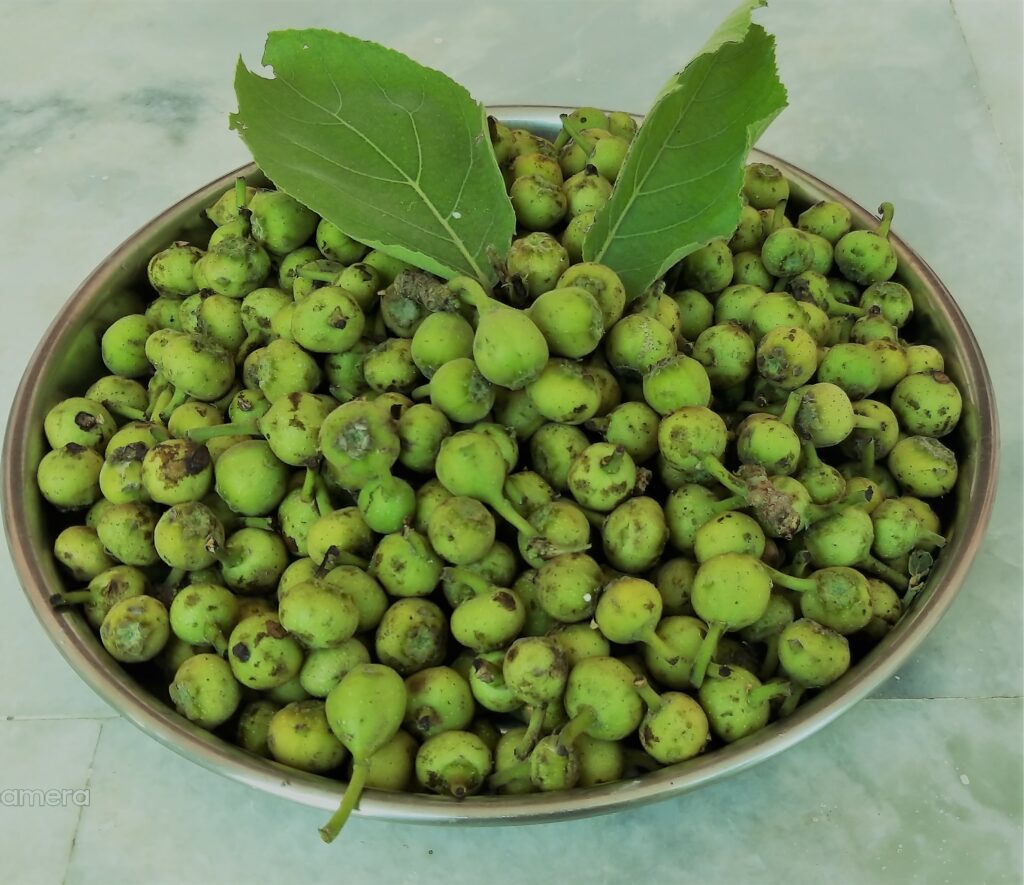 Method:
Boil the raw fruits till they become soft. Let them cool. Then mesh fruits with hsnd and sauté in hot oil by adding spices mentioned before in the same sequence. Cook for 5 to 10 minutes and then the vegetable is ready to serve. It is usually served with chapatis.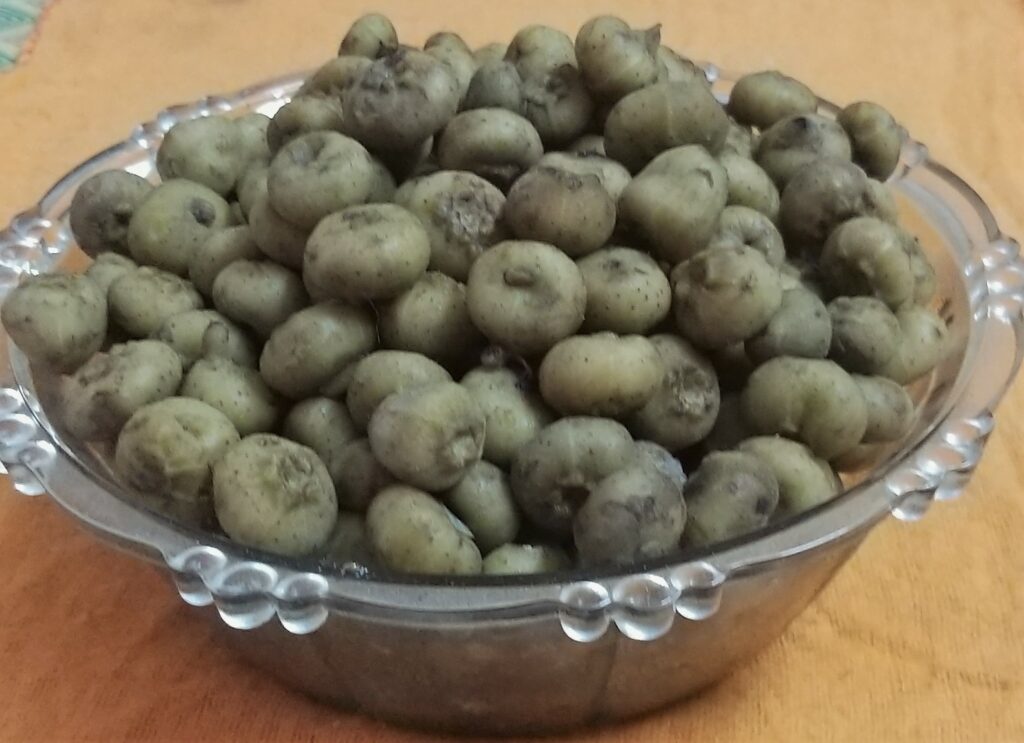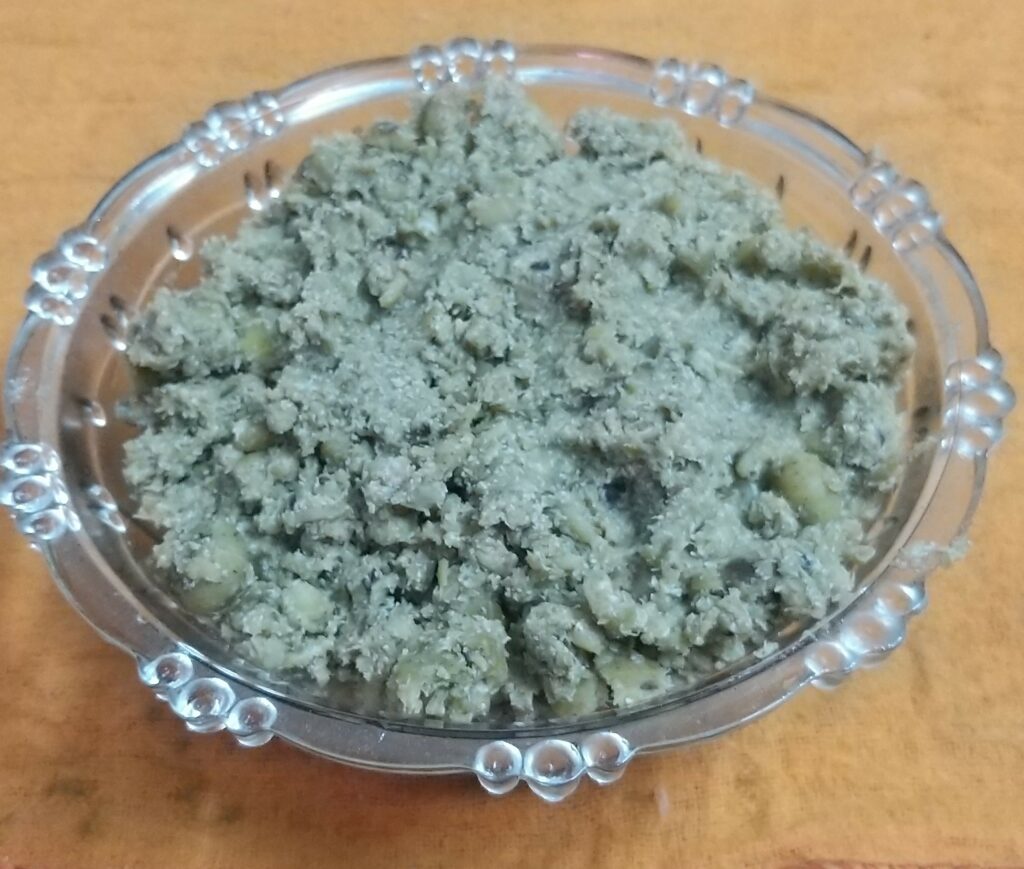 To serve with rice add to it curd and cook for another 5-10 minutes. Garnish the recipe with Garam masala and green coriander leaves, Now recipe is ready to serve.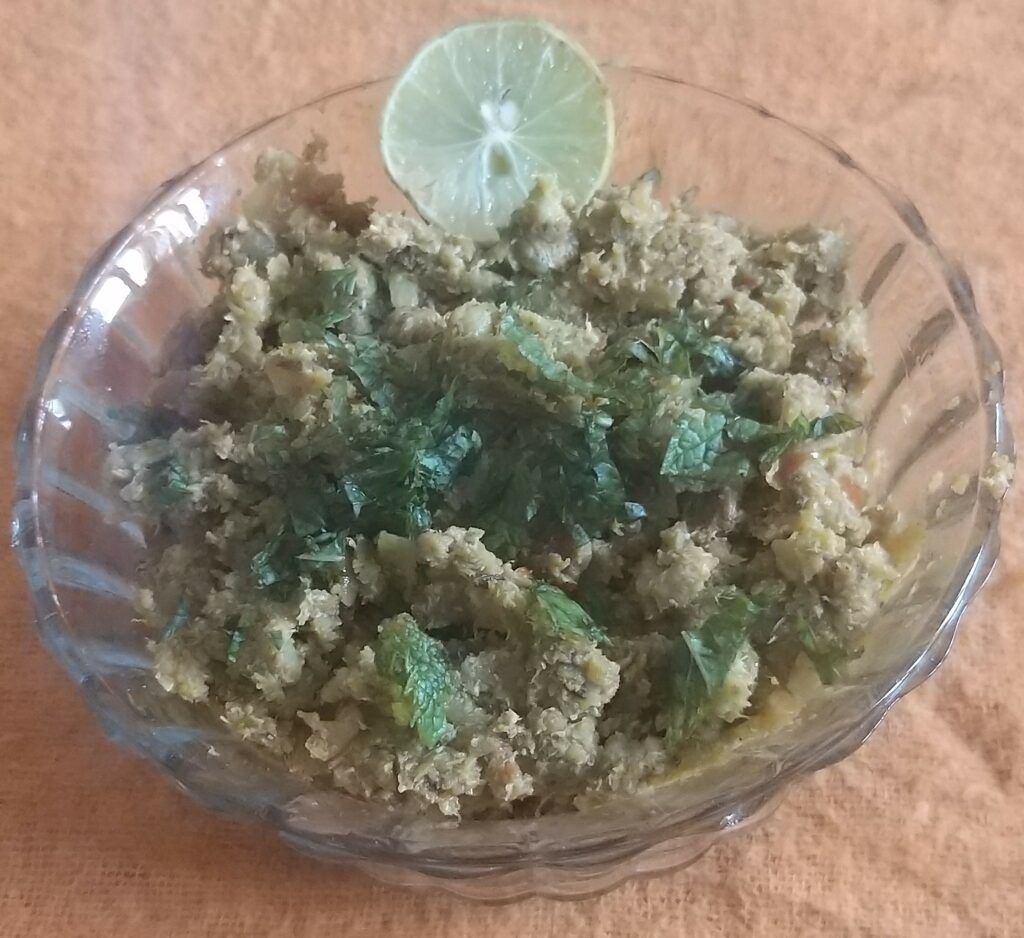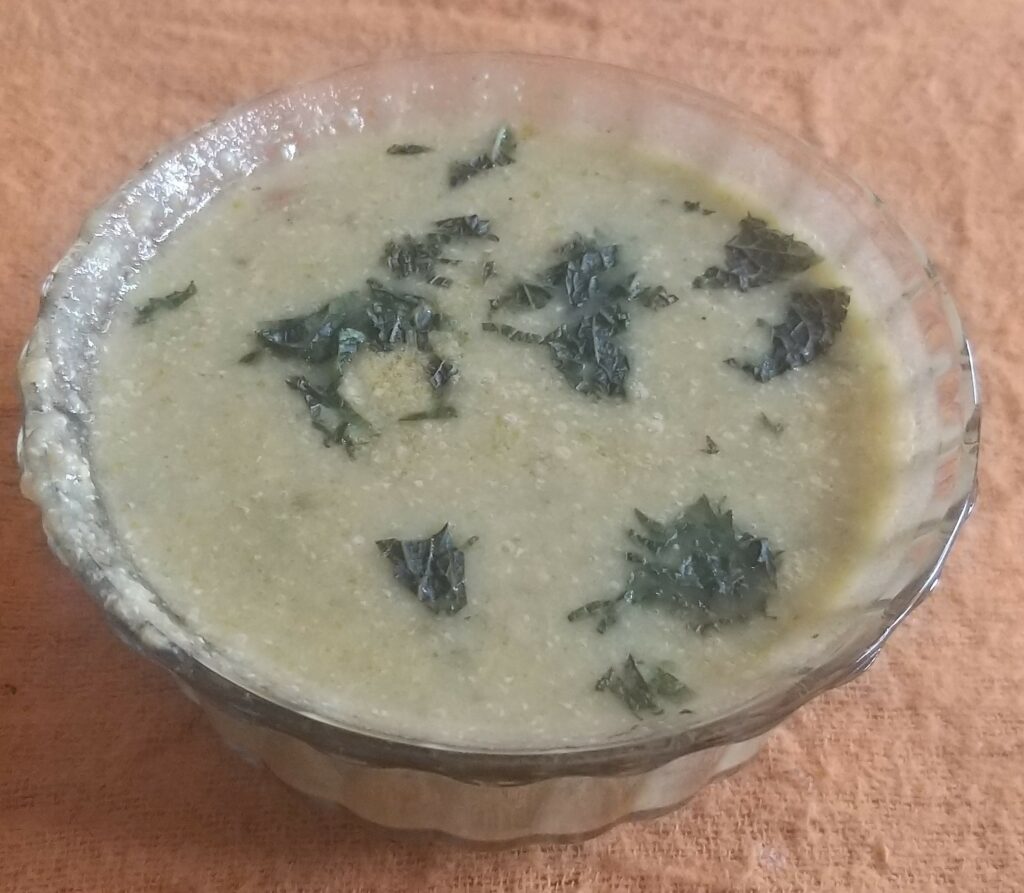 Parantha is a morning breakfast prepared served with curd/butter/pickle/chutney etc. It can be cooked with any greens/ boiled potatoes/cheese or some wild boiled fruits like fig spp.
Ingredients:
Boiled debre fruits; 1/2 kg; Oil or ghee. 8-10 table spoon; wheat flour, 4 cup amount; chopped coriander, curry and mint leaves, 200 g; chopped medium sized onion, 2-3, red or green chilies, 3-4, black pepper, ¼ tea spoon, black salt according to taste.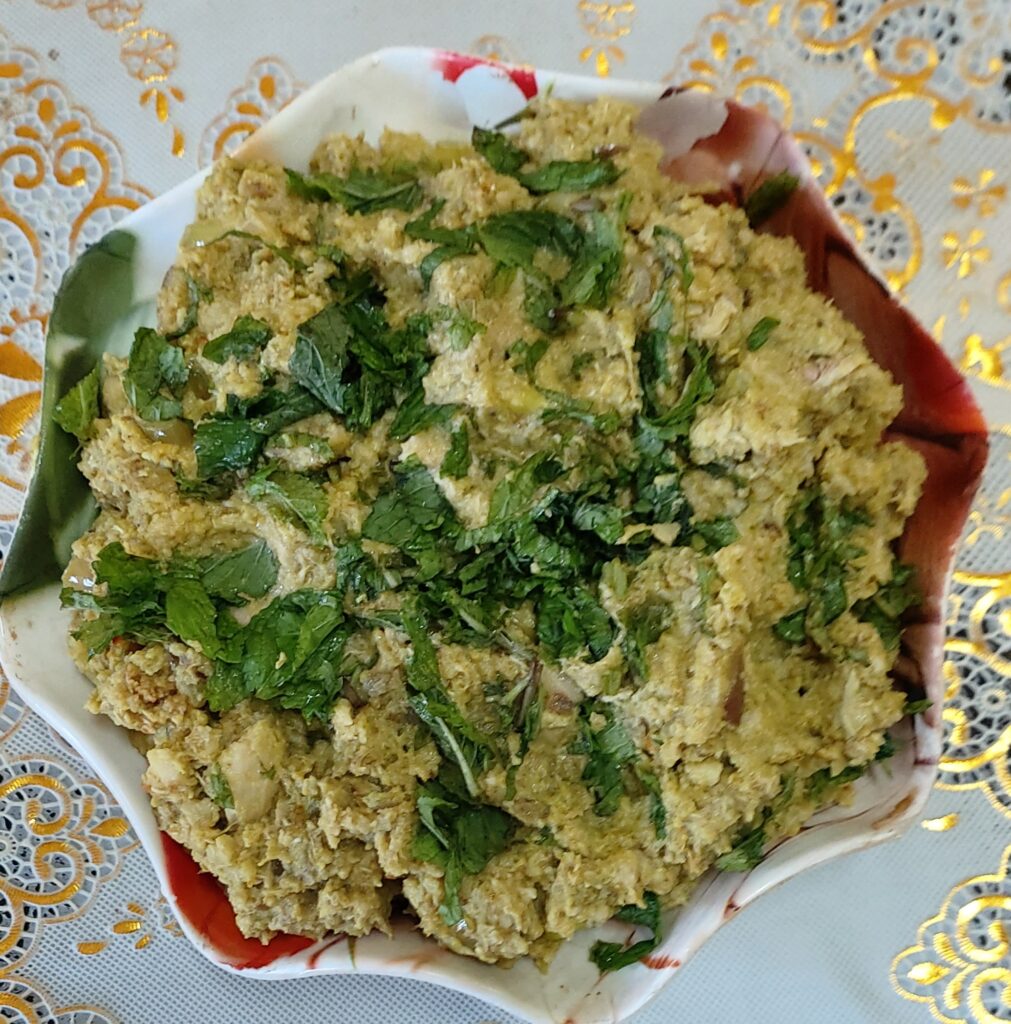 Method:
Mesh boiled fruits. Add to it chopped leaves and spices listed above. Mix well to make Fine paste. Now parantha dough is prepared by mixing wheat flour and water. Knead dough till it is soft, let it rest for sometime. Make small round balls of dough, stuff paste inside balls and roll to thin layered flat breads, Now in hot tawa smear some oil and place flatbread over it. Cook both sides by applying oil. Now parantha is ready to serve. Serve it hot with chutney/ tomato ketchup/ pickle / butter/ curd according to choice.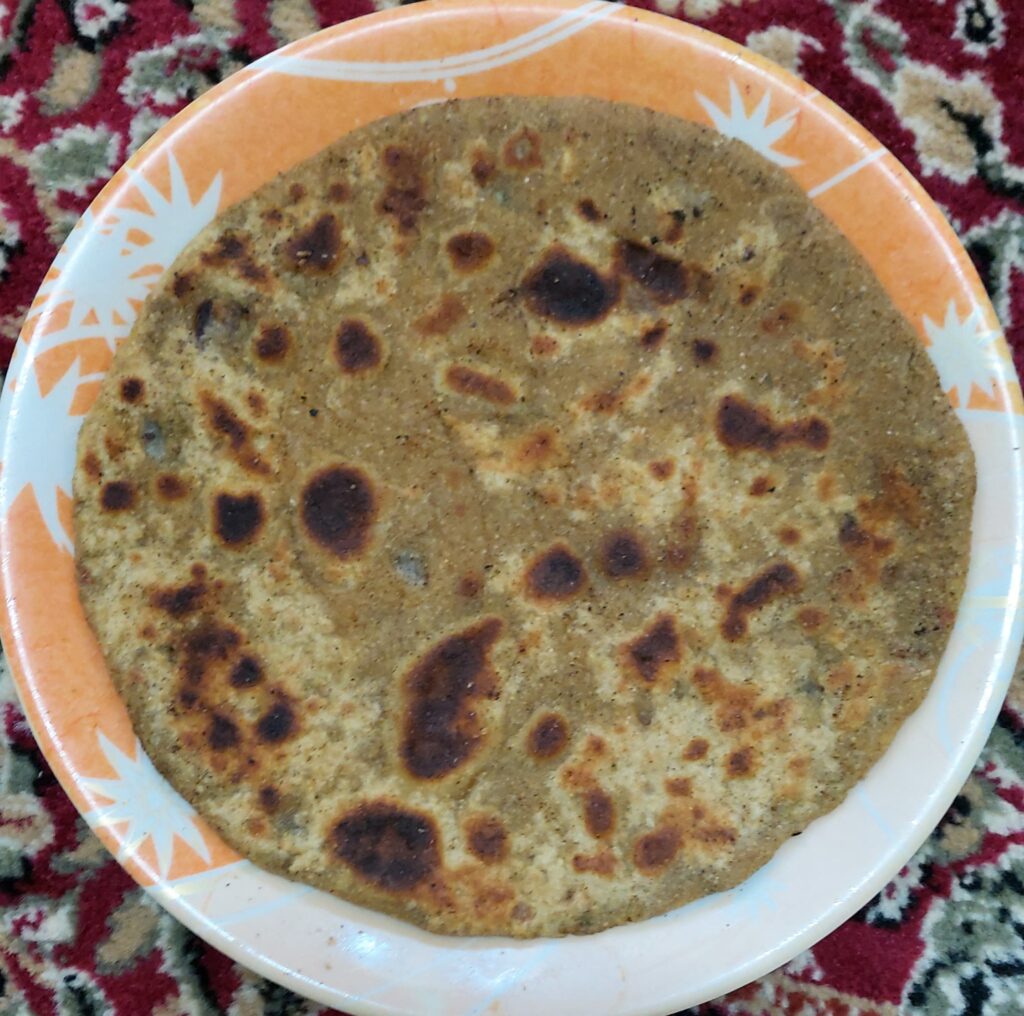 Kachuri:
Ingredient:
Boiled debre fruits, 1 kg; wheat flour, 7-8 cup amount; yeast, 5-10 g; mustard oil, 1/2 liter; fenugreek powder, 1/2 table spoon; cumin seed, 1 tea spoon; turmeric powder, 1-3 table spoon; red chilies; 10-15; grated ginger , 250 g; , Chopped green coriander, tirmir (Zanthoxylum armatum), mint (Mentha piperita) and curry (Murraya koeingii) leaves, 2-3 cup amount and salt according to taste.
Method:
For preparing kachuri prepare dough of wheat, flour along with yeast. Allow it to rest for 3-4 hour. Boil boil till these are soft and mesh manually. Add spices listed above and mix well to make a fine paste. Roll dough already made into small disc or round breadspread and stuff it with paste. Give a deep fry to the stuffed disc in hot mustered oil and take them out. Repeat this for whole dough and paste, now kachuri is ready to serve. Serve hot with chutney/ rayata / pickle / desi ghee.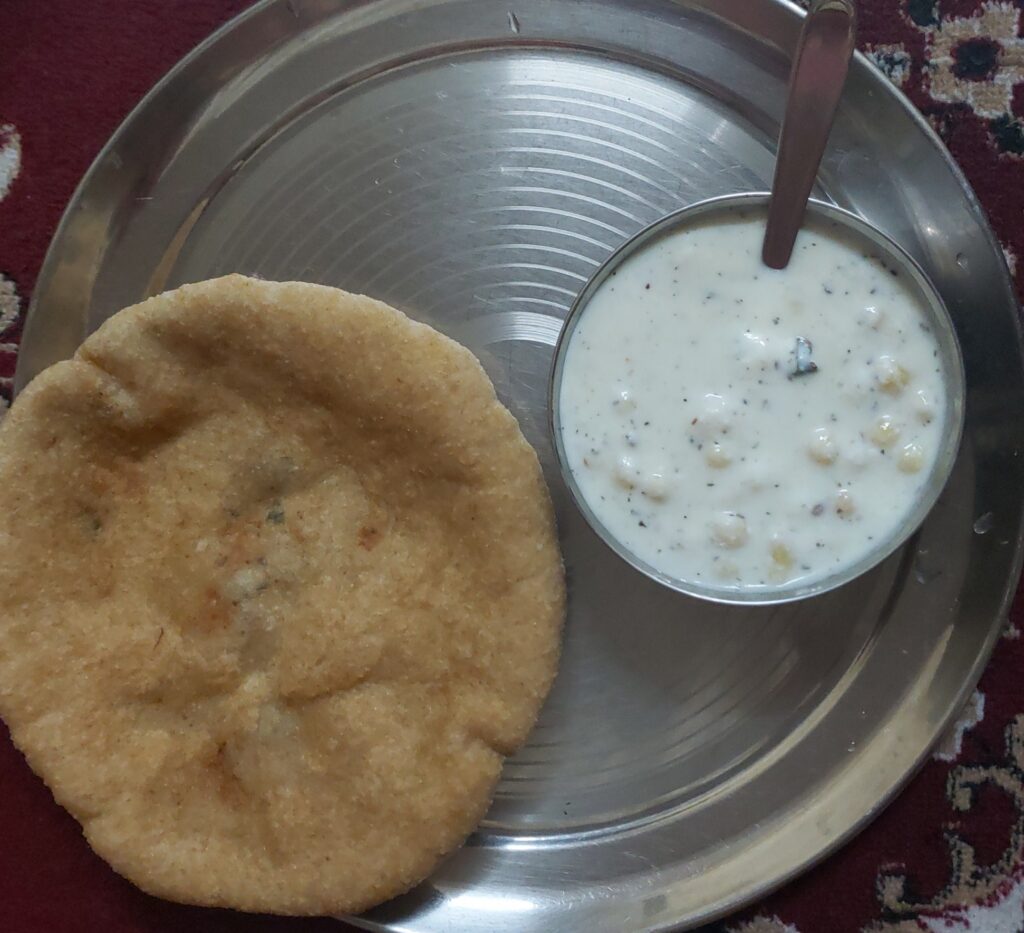 Seek advice from a professional before using this plant medicinally.
Medicinal uses:
All parts are bitter, cooling, acrid; astringent to the bowels, anti-dicentric; useful " Kapha", ulcers, biliousness, psoriasis, animiea, piles, jaundice, haemorrhage of the nose and mouth diseases of the blood. The fruit is sweetish, cooling; aphrodisiae, tonic, lactagogue, emetic; causes "vata" and constipation.
The acrid milk is used medicinally in Kangra. Different parts of the debre plants are prescribed by physicians of traditional medical system in the treatment of ulcers, psoriasis, anemia, piles, jaundice, vitiligo, hemorrhage, diabetes, convulsions, hepatitis and dysentery. Leaves are used for poulticing boils.
The powdered fruit heated with water from a poultice is apply to Buboes. It is also given to milch cattle to dry up their milk. The fruit, seed and bark are possessed of valuable emetic properties.
Other uses:
Debre has many other uses too besides being used for food. Tree is lopped for fodder during the winter season. Twigs or branches left after the leaves have been eaten by cattle, are dried and used as a fuel.
The wood is soft and light. The bark contains tannin (2.1%), wax, caoutchouc and a glucosidic principle. It also yields a rough fibre.