Family: Poaceae
Synonyms: Avena occidentalis, Avena ambigua, Avena japonica, Avena intermedia, Avena nigra, Avena Pilosa
Common Name: Wild Oats
Local Name: Bhulhare(भुलहारे)
Bhulhare is an annual widespread weed of Western Himalaya. It is commonly seen growing in cultivated land and other waste places upto an altitude of 2000 m and usually prefers a fertile well drained habitat in sunny location. Bhulhare frequently grows in wheat field as a weed .
               Seeds of bhulhare are edible and can be eaten as raw or cooked. Seeds are dried and used either as a whole grain or ground into flour. They are cooked in same way as cultivated oat is cooked. People use bhulhare more as fodder. It is sometime harvested from wild or cultivated habitat, where it is weed for local use as a source of food, fodder and medicine.
Bhulhare is better adapted to existing environmental condition and more drought tolerant, disease resistant and show higher yields as compare to cultivated oats (Avena sativa), so this wild relative of oat can be easily employed in plant breeding program to produce high yielding, disease resistant verities of oat.
Bhulhare can best provide edible seeds from spring end to summer season.
Bhulhare Plant:
Bhulhare is annuals, tufted grass.
Culms 0.3-1.2 m tall, erect or geniculately ascending, stout.
Leaf- blades 10-45 cm long, 3-15 mm wide, linear- lanceolate, scaberulous: ligules up to 6 mm long. Panicles nodding, narrowly to broadly pyramidal, 10-35 cm long, loose, with rough, spreading branches.
Spikelet's 18-25 mm long, pendulous, 2-3 flowered. Glumes lanceolate, finely acute. Lemmas hairy, 14-20 mm long, awned.
Grains oblong, 6-8 mm long, furrowed on the side.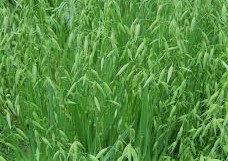 Edible Uses:
Bhulhare seeds have floury texture with a mild, creamy flavor and these are mainly eaten to manage weight. Seeds are eaten raw or cooked. Dried seeds are soaked in water for making sprouts and eaten.They can be  ground into flour and eaten like other cereals. Seeds are also cooked as whole grain in a variety of ways as cultivated oat seeds are cooked. Whole grain can be cooked both as tasty sweet or spicy dishes. Upma, porridge or Khichadi is generally prepared from these.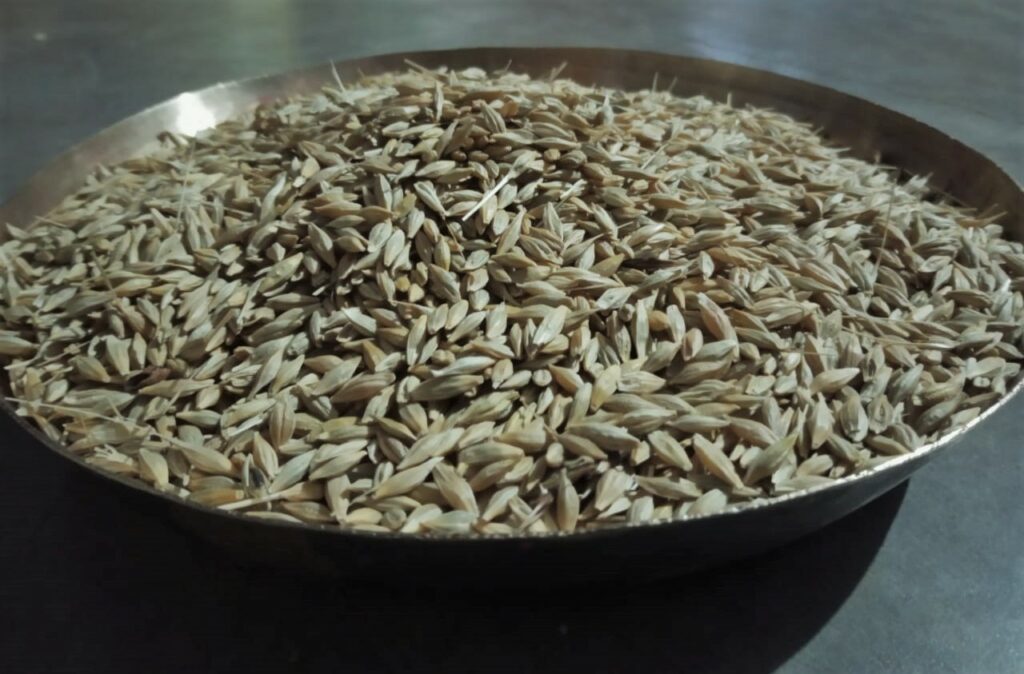 Upma:
Bhulhare whole seeds,1kg; fresh vegetable like pea, beans, carrot or according to taste, 250 g mustard oil, 2 table spoons; cumin seed ¼ table spoon; turmeric powder, 1/4 table spoon; red chillies, 2-3; chopped onions 2-4; chopped tomatoes 2-4; curry leaves (Murraya koenigii),50 g and salt according to taste.
Method:
Roast seeds of bhulhare and boil chopped vegetable till they are soft, Now roasted seed are sauted with spices like cumin seeds, turmeric powder, red chilies, curry leaves (Murraya koenigii) chopped onion, chopped tomatoes and salt. Add boiled vegetable to sauted seeds, mix well and cook for another 5 minutes. Now Upmma is ready to serve.
Khichadi:
Ingredients:
Bhulhare whole seeds,1kg; black gram, 250 g, mustard oil, 2 table spoons; cumin seed ¼ table spoon; turmeric powder, 1/4 table spoon; red chilies, 2-3; curry leaves (Murraya koenigii),50 g and salt according to taste.
Method:
Roast bhulhare seeds and black gram in hot mustard oil. Add to it all the spices listed above in a sequence and water. Cook till they are soft and erve with Desi ghee.
Porridge:
Ingredients:
Bhulhare seeds, 1/2kg; milk, 1liter, sugar, 100g; corn flex,1 cup amount, honey, 2 table spoons; grated dry fruits,20-30g.
Method:
For porridge making boil whole bhulhare seeds with milk till they are soft and add sugar according to taste then garnish the recipe with corn flex and grated dry fruits and serve.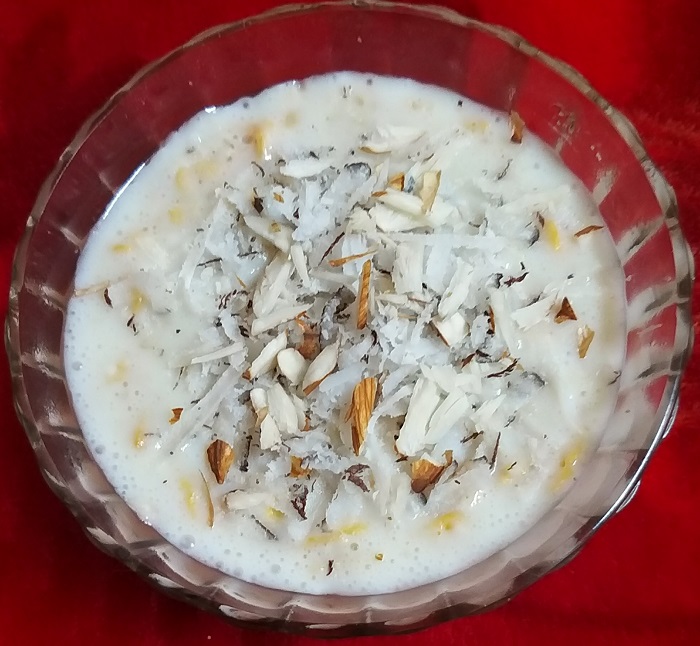 Seek professional advice before treating this plant medicinally.
Medicinal:
The seeds are diuretic, emollient and refrigerant 1.
Other Uses:
Bhulhare plant is used as fodder and considered good to enhance milk yield of milch cattle.
References:
Chopra, R. N., Nayar, S. L., & Chopra, I. C. (1956). Glossary of Indian medicinal plants (Vol. 1, pp. 138-139). New Delhi: Council of Scientific & Industrial Research.