Family: Malvaceae
Synonyms: Bombax malabaricum, Gossampinus malabarica, Salmalia malabarica
Common name: Silk cotton tree
Local name: Simbal (सिम्बल)
Trees of simbal are widely distributed all over Western Himalayas upto an elevation of 1300 metres above sea level. These trees can be seen growing in fields, village common lands, roadsides and forests. A characteristic feature of simbal tree is that it is never seen growing in groups and always grows as a single isolated tree.
Simbal is also a magnificent flowering tree. It has a long blooming period lasting for four weeks.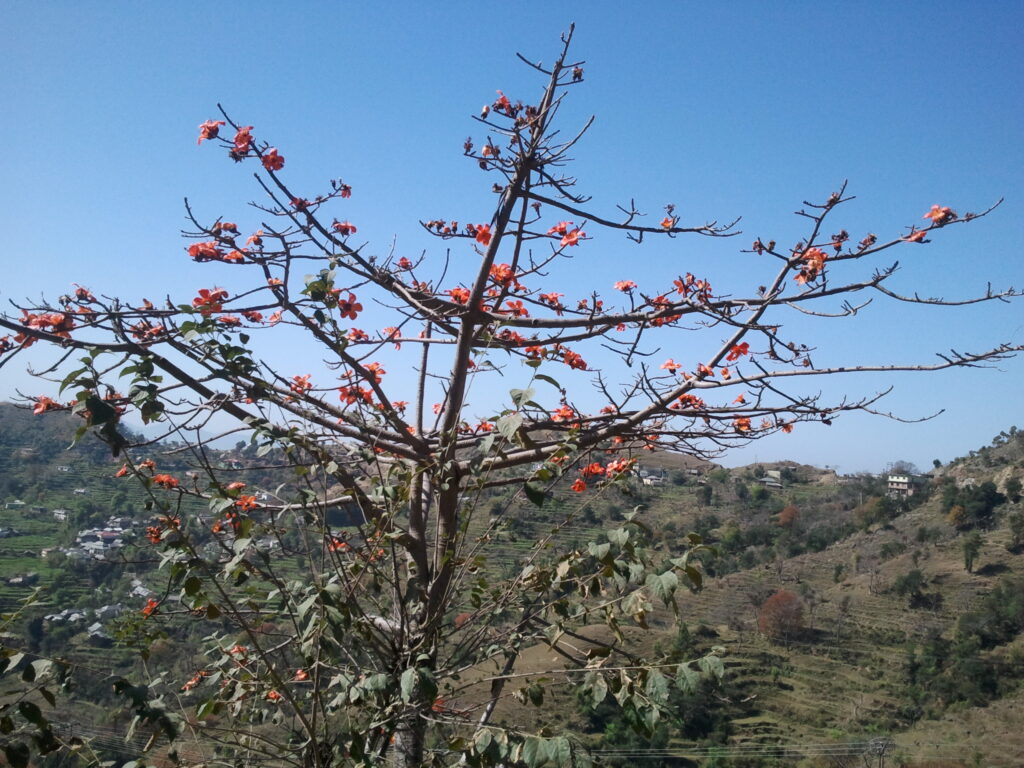 Simbal plant :
A tall deciduous tree, with straight buttresses trunk and wide spreading branches; bark grey, covered with hard sharp conical prickles.
Leaves large, leaflets 3-7, entire, 7.5-18 cm long, glabrous, penninerved, reticulately veined, lanceolate or oval, cuspidate, acute at the base; petioles 20 cm long.
Flowers numerous, near the ends of the branches, appearing before the new leaves; calyx thick, corolla bright red, tomentose, petals elliptic oblong, recurved with close parallel veins; stamens more than 60, arranged in 5 bundles; ovary conical glabrous, style a little longer than stamens.
Fruit a capsule, 10-12 cm, ovoid, lined with white silky hairs.
Seeds 9 mm long, numerous, ovoid, packed in white cotton.
Edible uses:
It is the flower buds of simbal which are used as food. The developing buds, about a week prior to their opening as flowers, are picked and cooked as a vegetable. These do not have any characteristic taste or flavour and taste somewhat flat. So a vegetable prepared from simbal buds need a liberal dose of spices to make it tasty. But in spite of that people use them fondly. It is considered as a seasonal delicacy. A pickle is also made from simbal buds.
Vegetable from simbal buds can be made like this: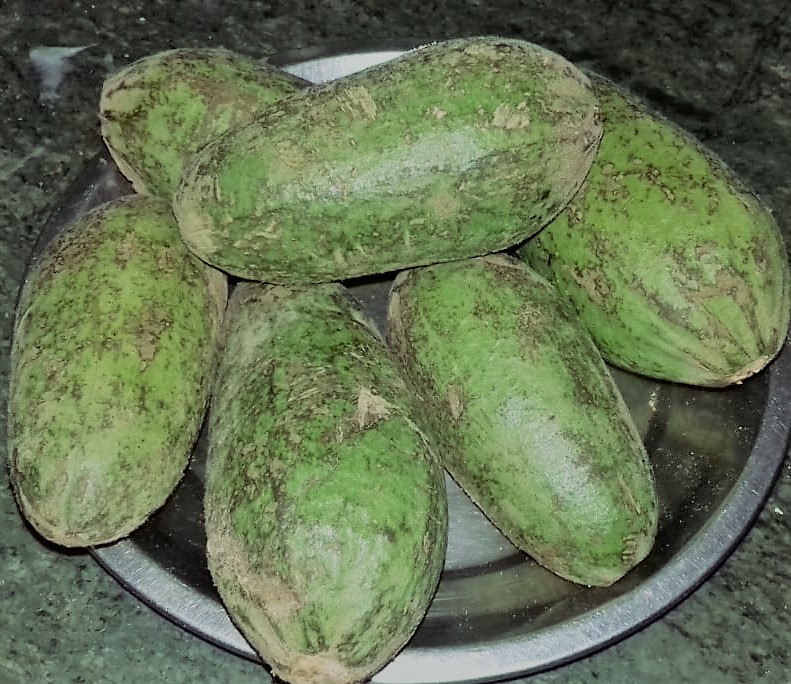 Ingredients required:
Simbal buds, 1 kg; mustard oil, 3-4 table spoons; coriander powder, 1 table spoon; fenugreek powder,1/2; table spoon; cumin seed, 1 table spoon: turmeric powder, 1 table spoon; red chillies, 2-4; medium sized chopped onions, 2; chopped garlic cloves, 4-5; salt according to taste; curd, 4 cups or 2 table spoons tomato puree: 2; cup; chopped green coriander leaves,1cup amount; garam masala,1/2 table spoon.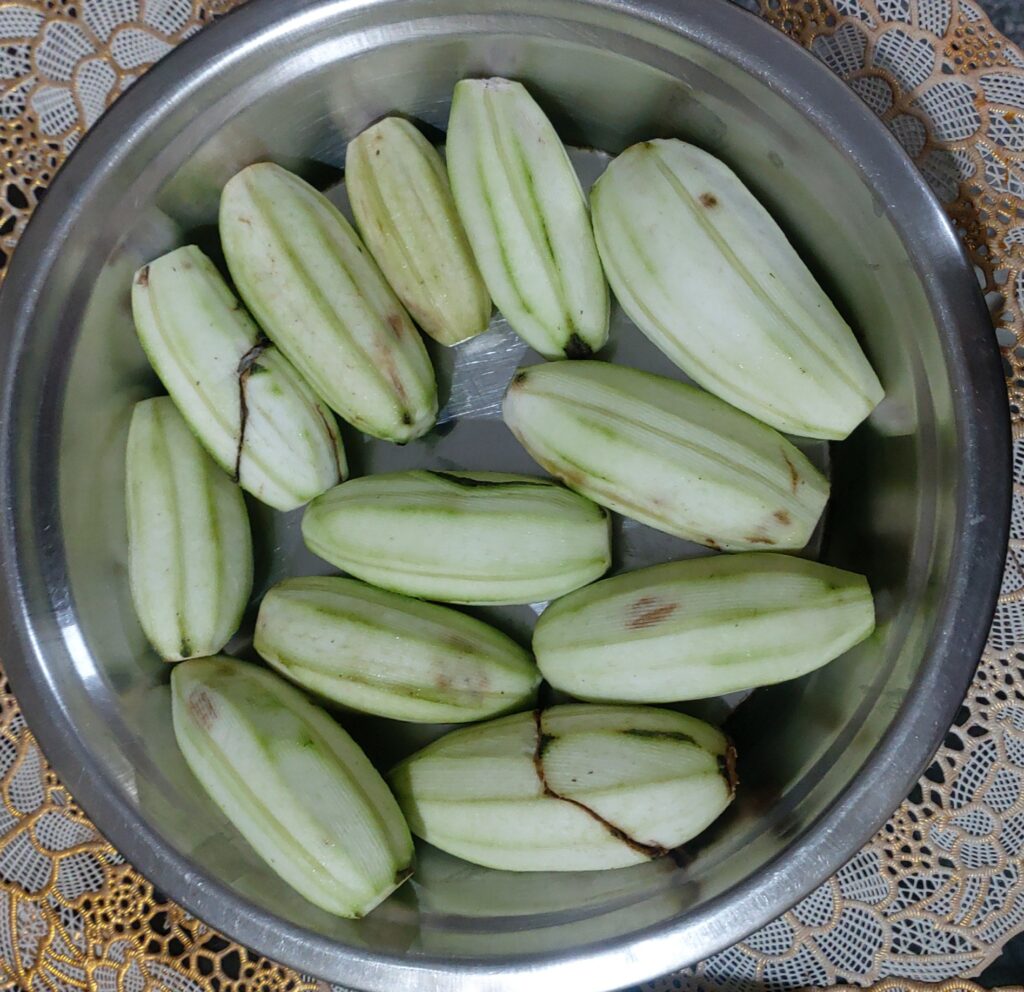 Method:
Peel off outer skin from flower buds and cut them into small pieces. Then sauté in hot mustard oil with spices listed above and tomato puree. Cook for 15 to 20 minutes till pieces become soft. If you do not want to use tomato puree, then add curd to it at this stage and again cook for 5 to 10 minutes. Garnish recipe with Garam masala and chopped green coriander leaves and then serve.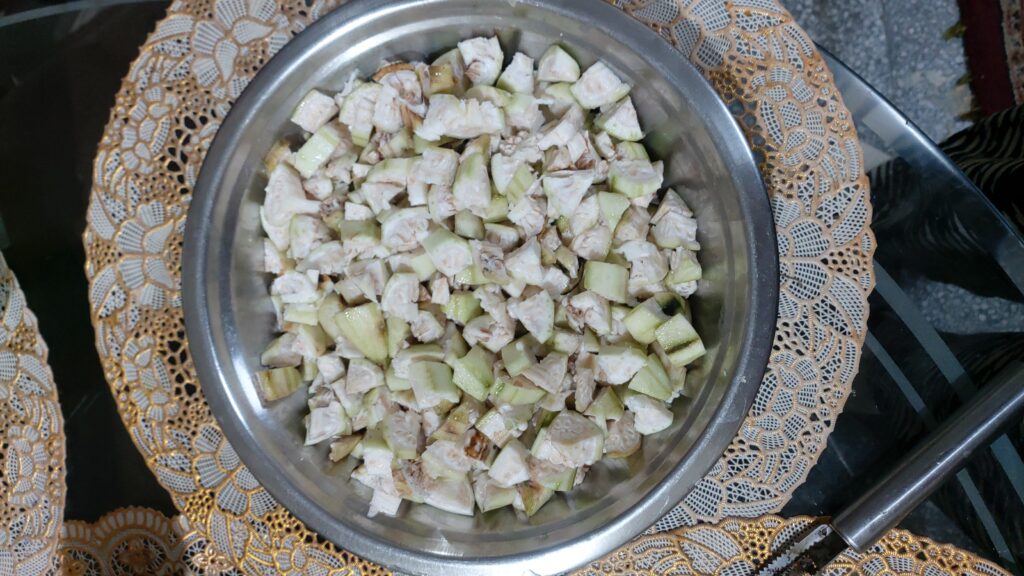 Food Value:
One hundred grams of fresh buds contain, moisture,85.6% ; protein, 1.4g ; carbohydrates, 11.9 g; mineral, 0.01g ; Calcium; phosphorus 49.0 mg; magnesium, 54.2mg.
Seek advice from a professional before using this plant medicinally.
Medicinal Uses:
The gum or dried juice, mocha-ras, which the tree yields, is used as an aphrodisiac. It contains a large proportion of tannic and gallic acids, and may be successfully employed is cases requiring astringents. The gum has also tonic and alternative properties, and is used in diarrhoea, dysentery, and menorrhagia.
The dry flowers, with poppy seeds, goats' milk, and sugar, are boiled and inspissated, and of this conserve two drachms are given three times a day in haemorrhoids (Taylor).
The flowers and fruit in combination with other drugs are recommended for the treatment of snake-bite and scorpion sting. The spines are used to treat pimples which develop on eyelids called hakhnaal (हख नाल) in Mandi dialect distt.Mandi of Himachal Pradesh. The spines alongwith a drop or two of water are rubbed on a touchstone kind of stone and the paste is applied to pimples. The pimples get cured in a day or two. It is really a very effective treatment for this ailment. I have personal experience of this during my childhood days.
Other uses:
Simbal is a large tree and wood is used for many purposes. Many household items are prepared from its wood. Its wood specially used to prepare "Ved" for marriage ceremony.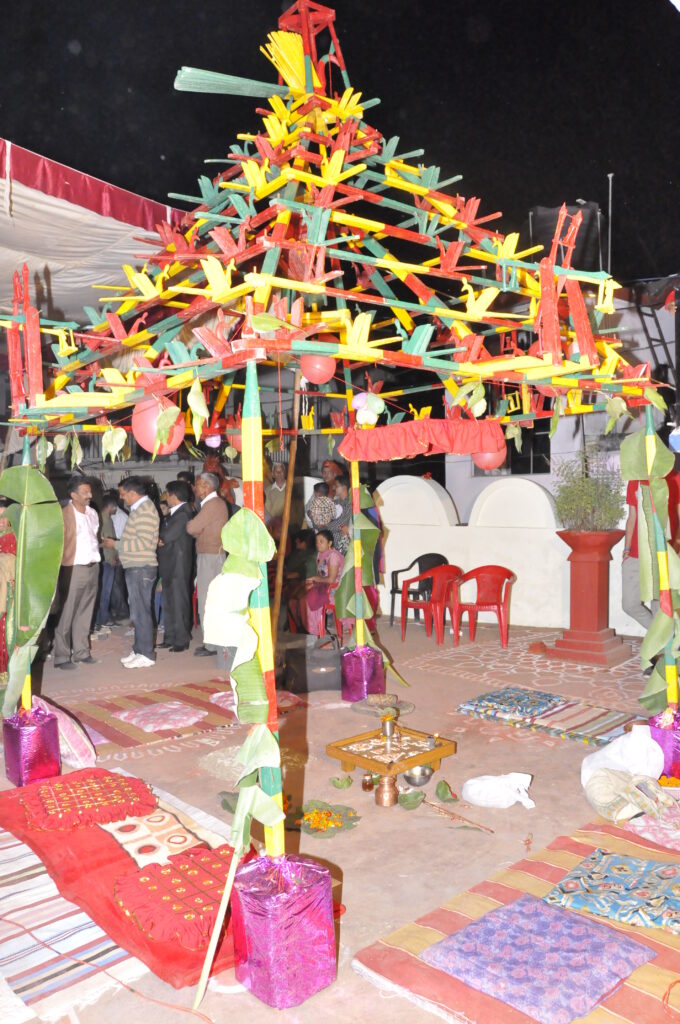 The silk around the seeds was earlier used in pillows though it was also said that sleeping on simbal silk pillows may lead to deafness.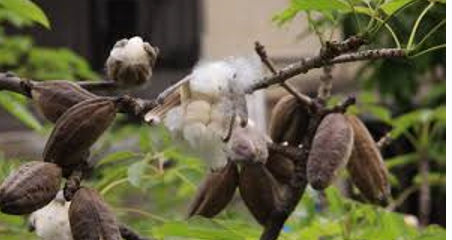 Mature bursting flower buds of simbal releasing silk cotton
This tree grows all over India and therefore there must be genetic variations. Here in Himachal Pradesh too one can observe slight variation in the flower colour in different trees. In this book, however, we have only been talking the tree which is found in Himachal mid hills.
Source of Income:
Raw simbal fruits are sold in local market for making vegetable. Local people collect fruits from forest or private land and sell for Rs 40 to 60/ kg.