Family: Dioscoreaceae
Local name: Dareghal (दरेघल)
Dareghal is a common plant represented by two different species in distt, Mandi of Himachal Pradesh. Both are used as a vegetable. One species is found growing in mid to high-hills of Western Himalayas.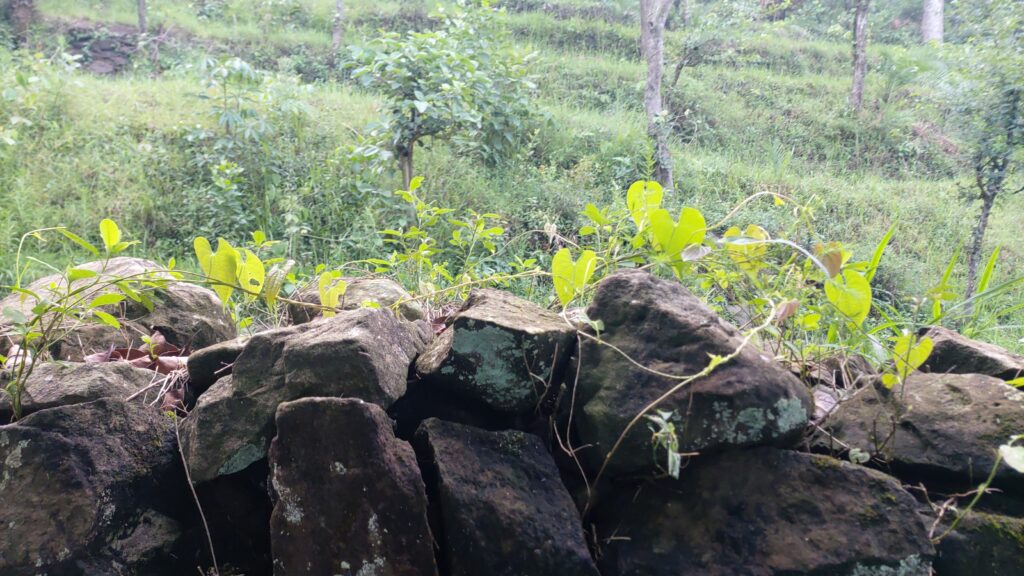 It appears that there is a large variation in this plant. Therefore, there is also confusion in its botanical nomenclature and popular nomenclature. In books too, several synonyms are listed for this species.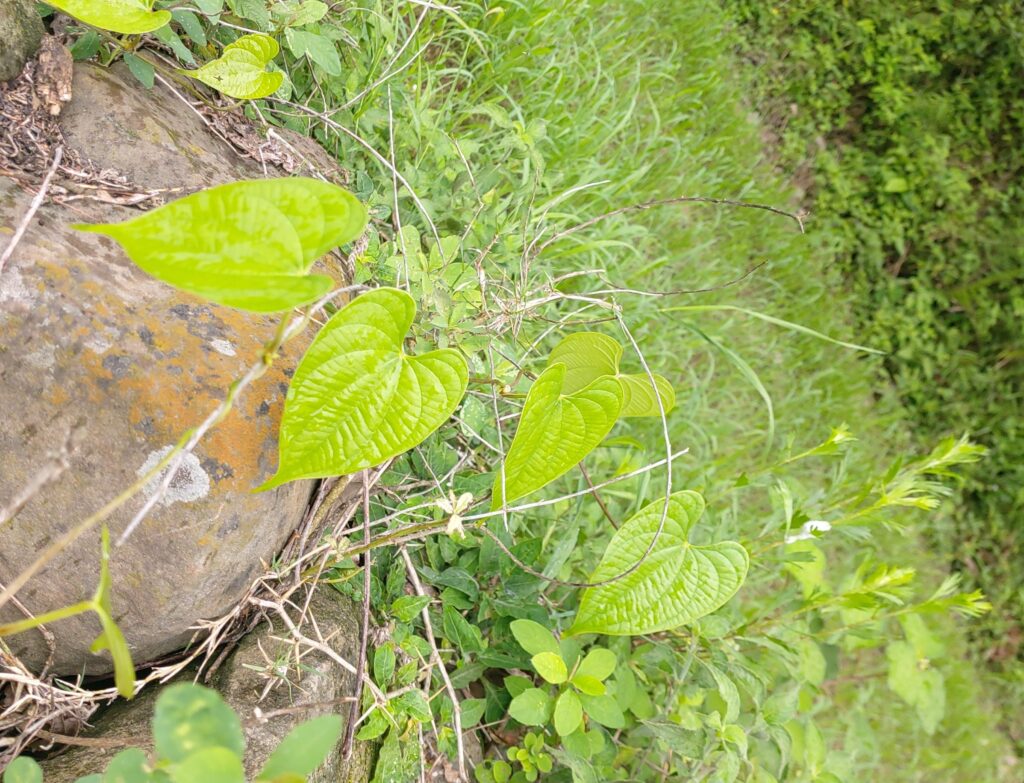 The dareghal which we are talking about here, is the one which is found growing wild in Kamand area which represents the mid Himalayan region falling between 1800 to 2700 metres above sea level.
Though dareghal is basically a tuberous plant, it also bears bulbils in leaf axils.
Dareghal plant:
A large unarmed climber with stems twining to the left, growing upto 15 m.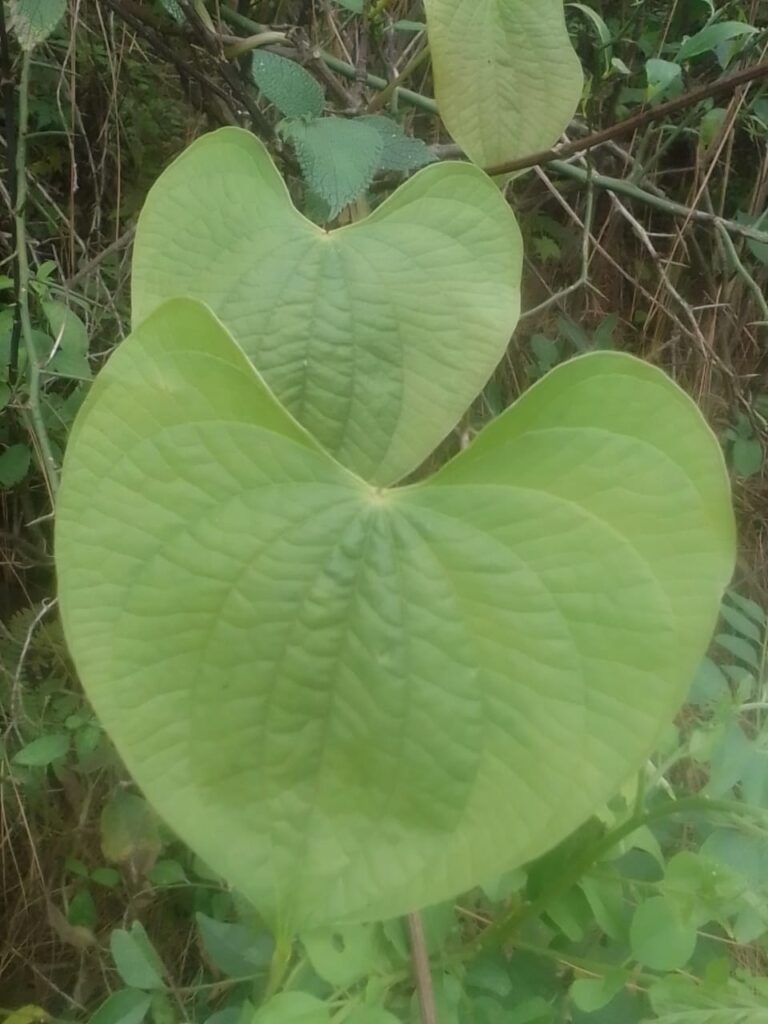 Leaves alternate, simple broadly ovate cordate.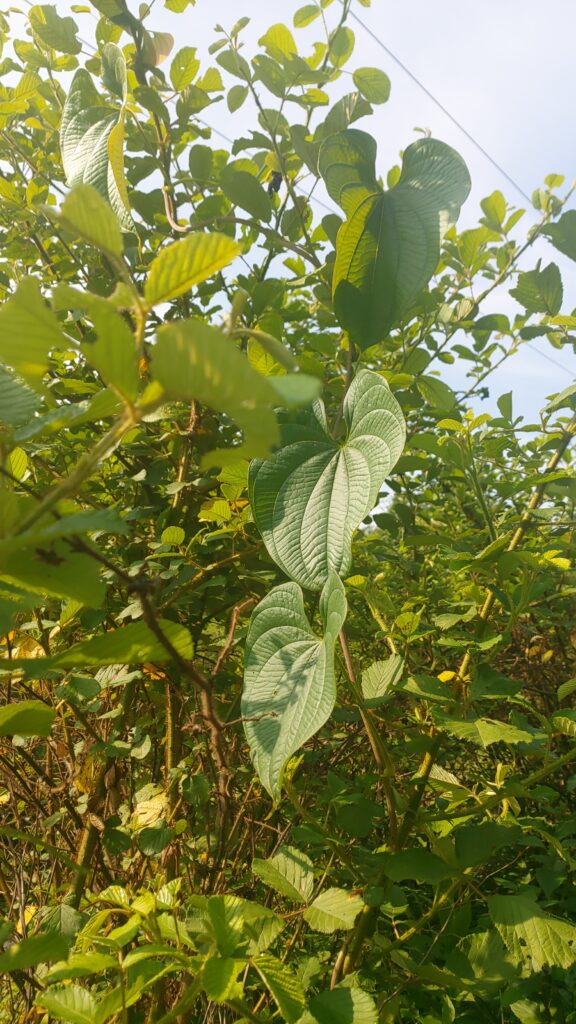 Bulbils abundant and of different sizes and shapes; in certain cultigens the tuber is suppressed in favour of rather large bulbils, which contain all the reserve food; small bulbils as a rule, warted, but they may be smooth when large.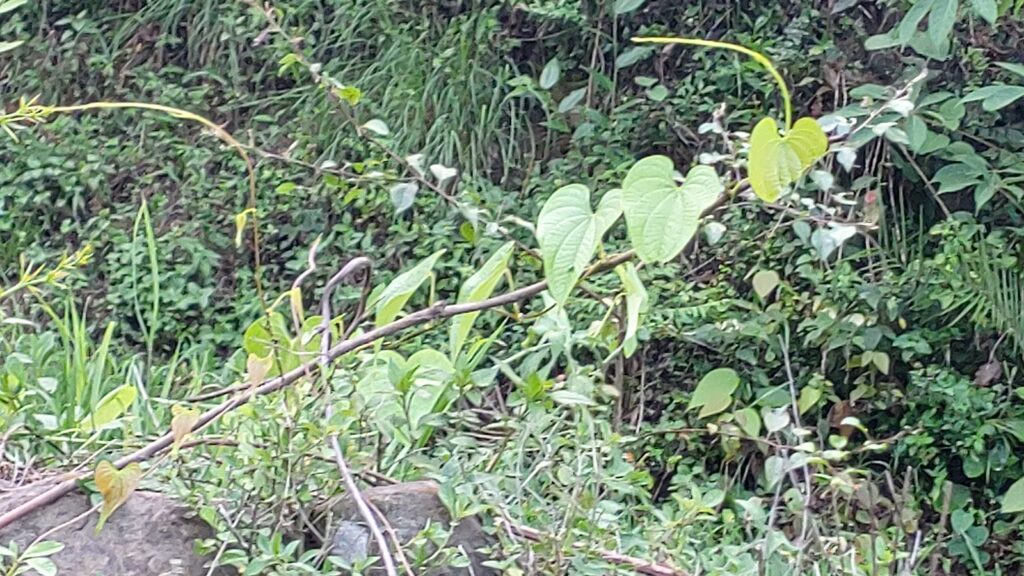 Tuber solitary, very variable, globose to pyriform, usually small and round,.; skin purplish black or earth-coloured, usually coated with abundant, small feeding roots; Blackish to greyish in colour.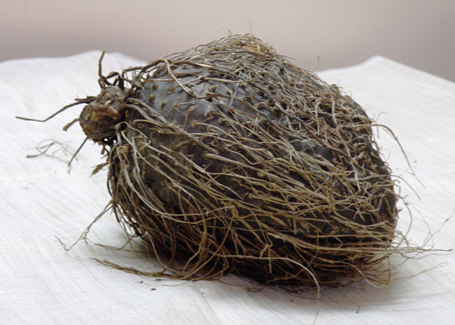 A tuber of dareghal
Edible uses:
Dareghal tubers are cooked as a vegetable. Like most wild growing food plants, dareghal also used to be a popular food during the times of scarcity, though that does not happen any more in India. But people still use it as a seasonal delicacy. A fully mature dareghal tuber is considered poisons and unfit for cooking, so a keen observation is needed before cooking these tuber. One easy method of differentiating poisonous stage with non-poisonous is to observe colour of unskinned tuber. If colour is dark yellow like turmeric then it is poisonous and if light yellow or young then it is edible.
Dareghal vegetable can be prepared like this:
Ingredients:Tubers, 1kg; mustard oil, 3-4 table spoons; coriander powder, 1 table spoon; fenugreek powder, 1/2 table spoon; cumin seed , 1 tea spoon.; turmeric powder, 1 table spoon; red chillies, 2-3; medium sized chopped onion, 1; garlic cloves, 4-5; ginger paste, 1 table spoon; garam masala, 1 table spoon; chopped coriander leaves, ½ cup; and salt according to taste.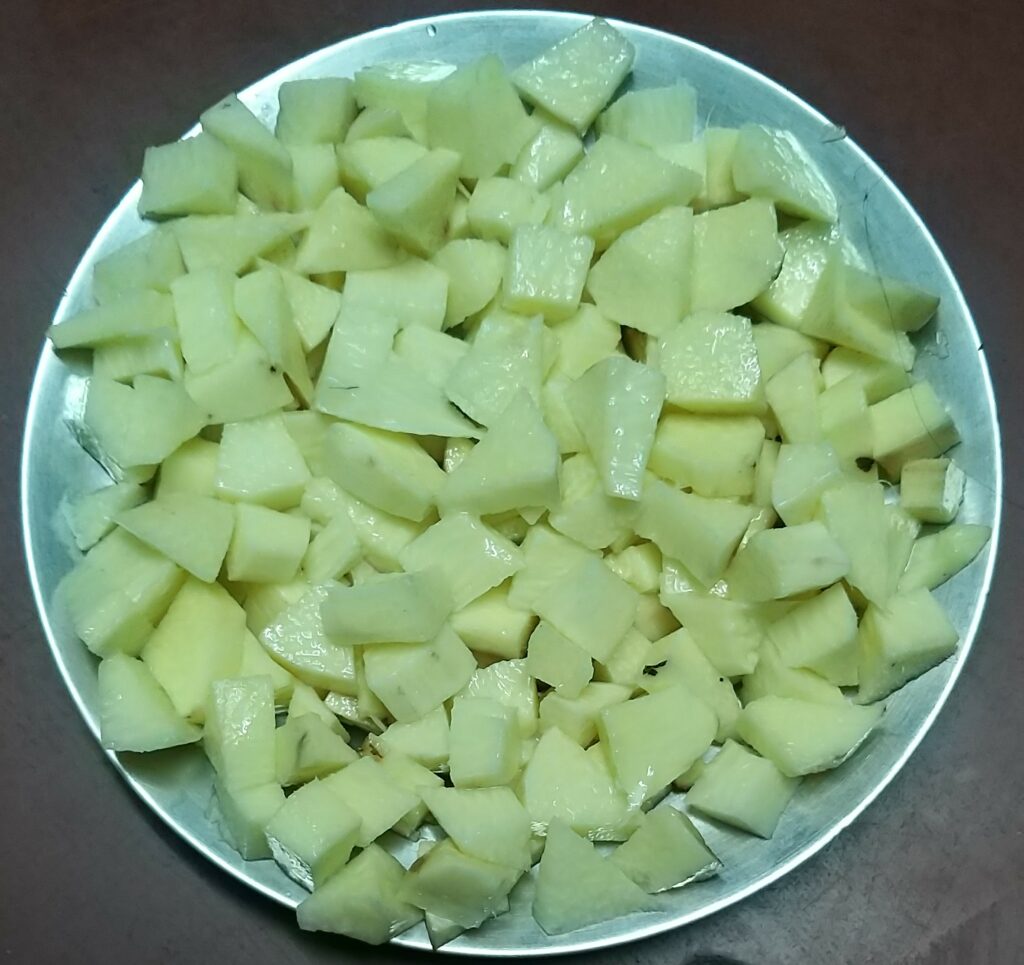 Method:
Wash tubers properly then cut into large pieces. Boil for 15 to 20 minutes and drain boiled dareghal water. Then in hot mustard oil add coriander powder, fenugreek powder, red chillies and cumin seed in sequence. Mix it well then add paste of onion, garlic and ginger, add turmeric powder and then sauté this mixture in slow flame till it turn brown. Add choppeddareghal tuber pieces and mix properly for 8 to 10 minutes and serve with chapatti. Add 4 cups of water and cook for another 8 to 10 minutes to serve with rice. Add garam masala powder and mix properly. Garnish with chopped green coriander leaves. Now dareghal vegetable is ready to serve with rice.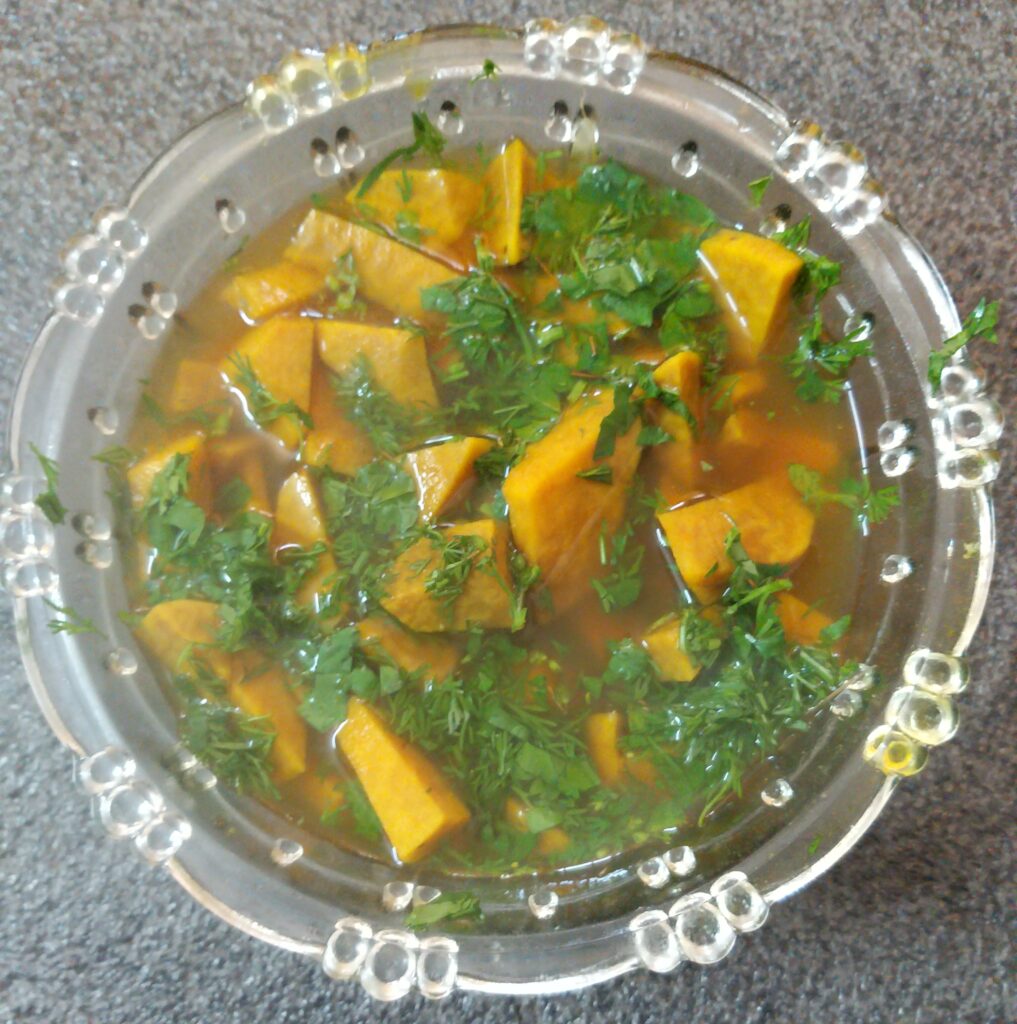 Seek advice from a professional before using this plant medicinally.
Medicinal uses;
The tuber is bitter, pungent; fattening, tonic, alterative, aphrodisiac, stomachic, anthemintic; improve appetite and complexion; useful in dyspepsia, urinary discharges, leukoderma, bronchitis "vata", biliousness, piles, tumours, stramngury. The tubers apply to ulcer after being dried and powered.