Family: Fabaceae
Synonyms: Orobus aphaca.
Common name: Yellow vetching, Wild Pea, Yellow flower Pea
Local Name: Sudu (सुडू), Matar- phali
Sudu is a trailing or scrambling annual herb, which grows best in semi- moist habitat like arable land. waysides, roadsides, hill margins, gardens and slopes. It is mostly found in cultivated field along with Triticum aestivum, Avena sativa, Hordeum vulgare etc, in Western Himalayas and generally considered a weed to be eradicated.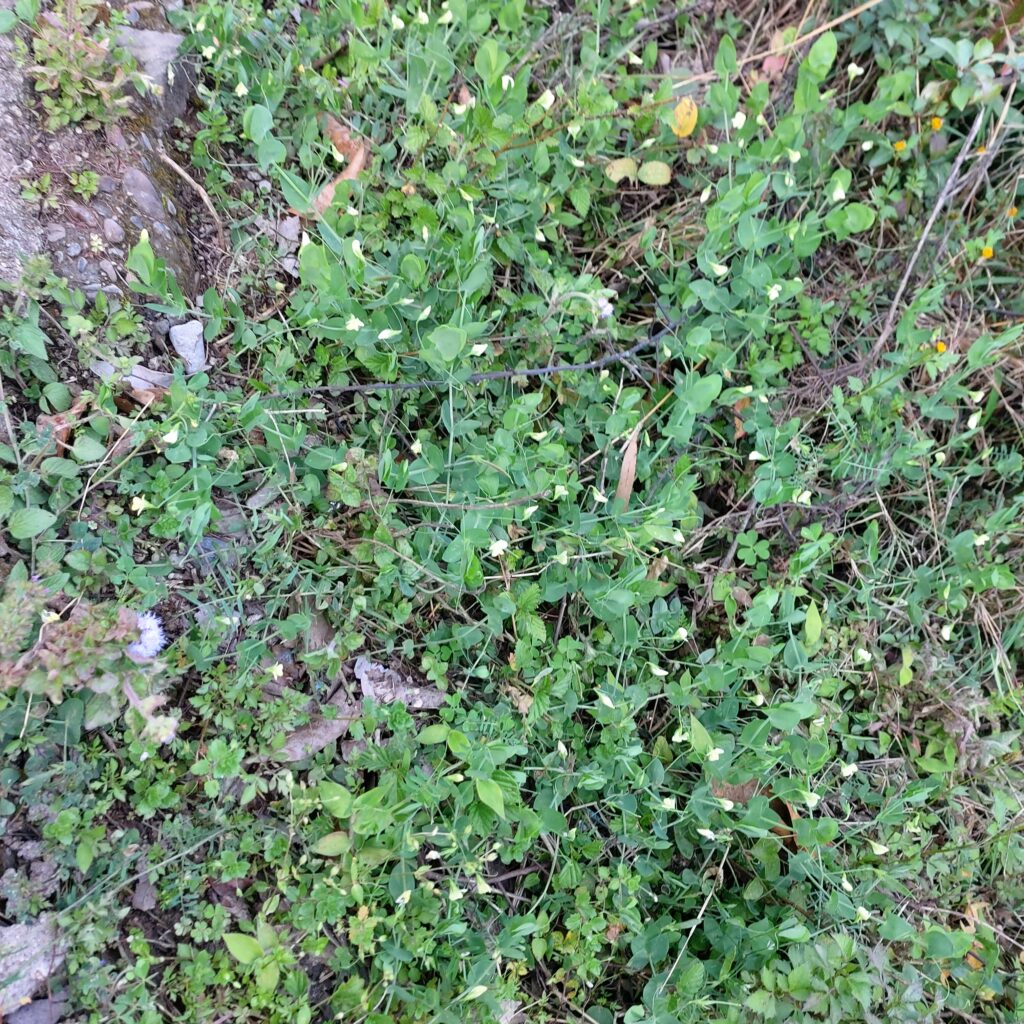 Sudu arises from a thin root stock and produces one to few erect stems that often cling to surrounding vegetation by means of tendrils, therefore most favorite habitat of this plant is cultivated fields, where it finds support easily. Sudu plant is found up to an altitude of 2200 m in Western Himalayas.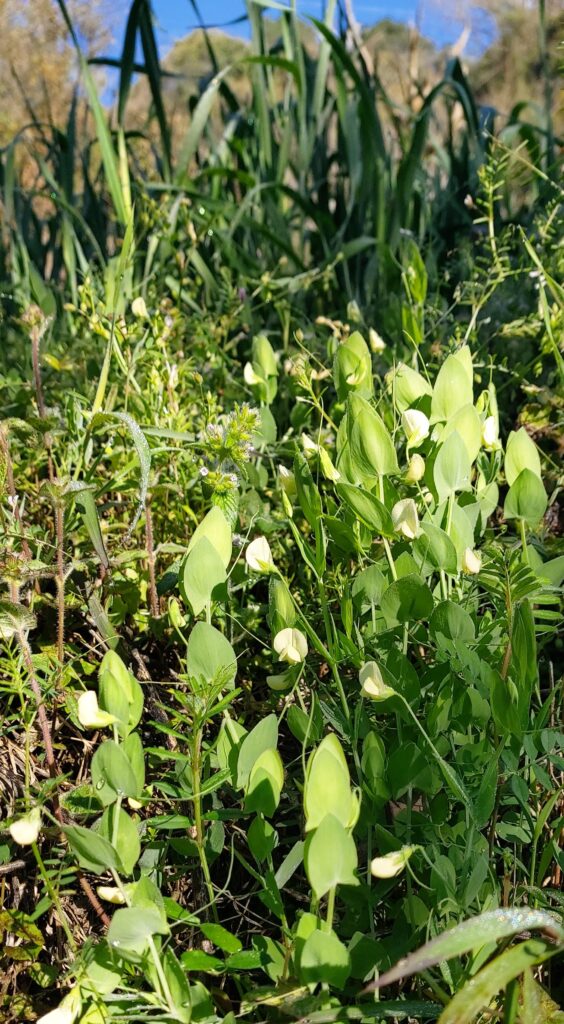 Sudu is a legume of Fabaceae, so all the parts of plant like other legumes including roots are useful for the inhabitants because these plays important role in nitrogen fixation. People specially utilize tender shoot tips and seeds for cooking. Ripe seeds of sudu are used as a pulse and are believed to be narcotic, so advised to consume less at maturity and consume when young.
Sudu Plant:
Plant is herbaceous, annual, glabrous; growing 15 – 60cm tall.
Stem trailing, wingless, hairless, about 30cm.
Leaflets none. Stipules leaf-like; 5-30 mm long; broadly ovate; arrow-shaped 'rest of the leaf reduced to a tendril.
Flowers bright to pale yellow; borne in a 1-2-flowered raceme in leaf axils. Peduncle 1-4 times long as the stipules. Calyx 3-9 mm long; teeth equal to 3 times long as the tube. Vexillum 7-13 mm long.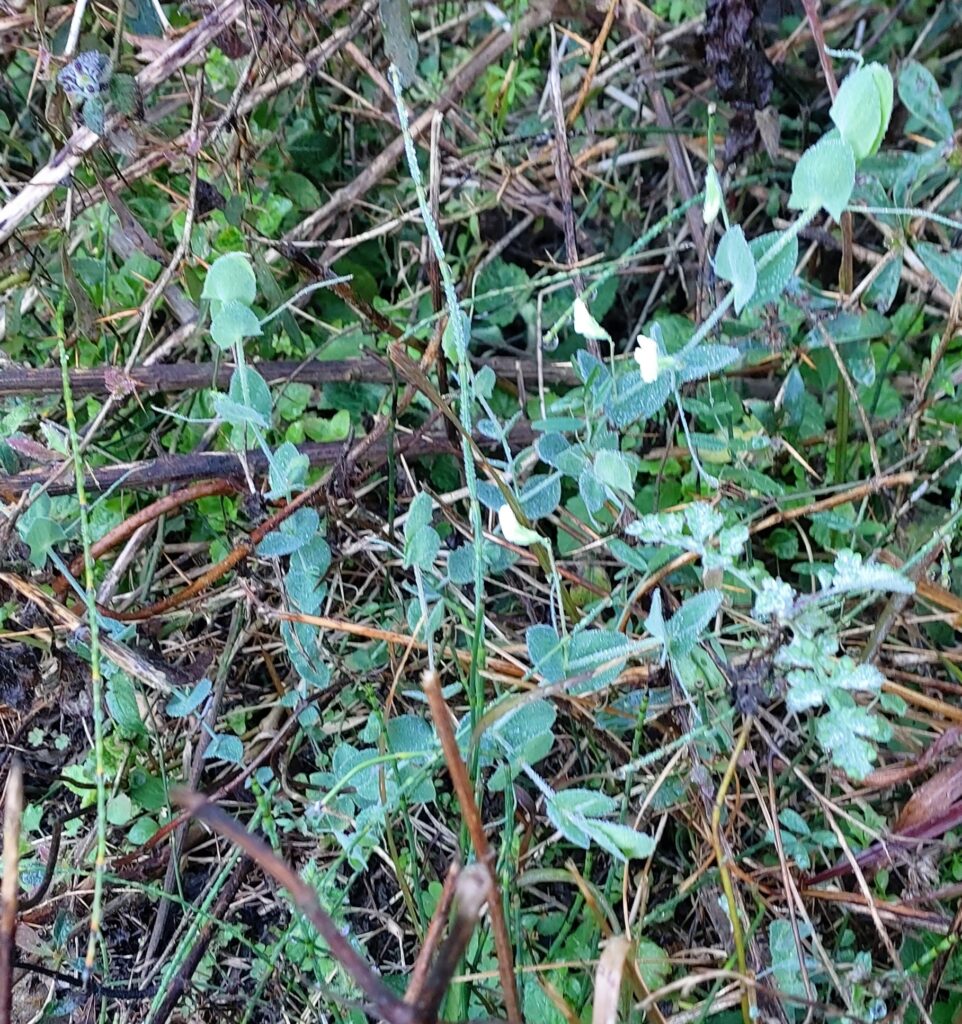 Fruit pods wingless; 18-35 mm long; 4-6 mm broad; glabrous.
Seeds 4-6.
Sudu plant can provide edible plant parts from early spring to late summers.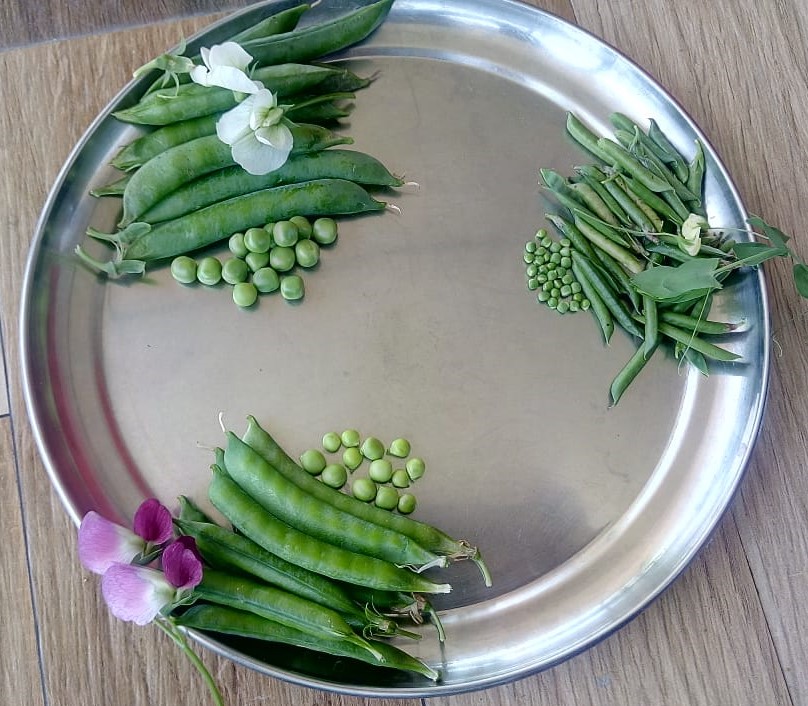 Edible Uses:
Tender shoots of the sudu plant with immature pods are used in cooking. They are mixed with other wild herbs((Vicia sativa, Vicia hirsuta, Taraxaccum officinale, Rumex hastatus, Chenopodium album,Medicago polymorpha etc) and used to prepare saag. Alone tender shoot along with pods can be cooked with potatoes as a sabji. Ripe seeds are also used to prepare pulse but, advised to consume in small quantity, because fully ripe seed can be narcotic in large quantity. Ripe Seeds are harmless and nutritious when eaten in small quantities.
Sudu plant saag:
Ingredients:
Chopped tender shoot tips of sudu plant and other wild potherbs, 1 kg; mustard oil, 2 table spoons; coriander powder 1 table spoon; fenugreek powder, ½ table spoon; cumin seed ¼ table spoon; turmeric powder, 1/4 table spoon; red chilies, 2-3; chopped onions 2-4; garlic, 4-5 cloves; ginger paste ½ table spoon and salt according to taste.
Method:
Boil chopped leaves till they become soft. Mesh these manually or in a mixer.Then sauté with hot mustard oil and the spices listed before in sequence. This sauted saag is then ready and can be served as such or can be mixed with 2 or 3 chopped onion and cooked for another 5 to 10 minutes before serving.
Sudu Plant vegetable:
Leaves, young shoots and pods are cooked with potato.
Chopped leave, young shoots and pods, 1 kg; chopped medium sized potatoes,3-4 mustard oil, 3-4 table spoons; coriander powder, 1 table spoon; fenugreek powder, ½ table spoon; cumin seed, 1 tea spoon; turmeric powder, 1 table spoon; red chillies, 2-3; chopped medium sized onions 2-4; garlic, 4-5 cloves; ginger paste ½ table spoon, chopped tomato, 2-3; and salt, according to taste.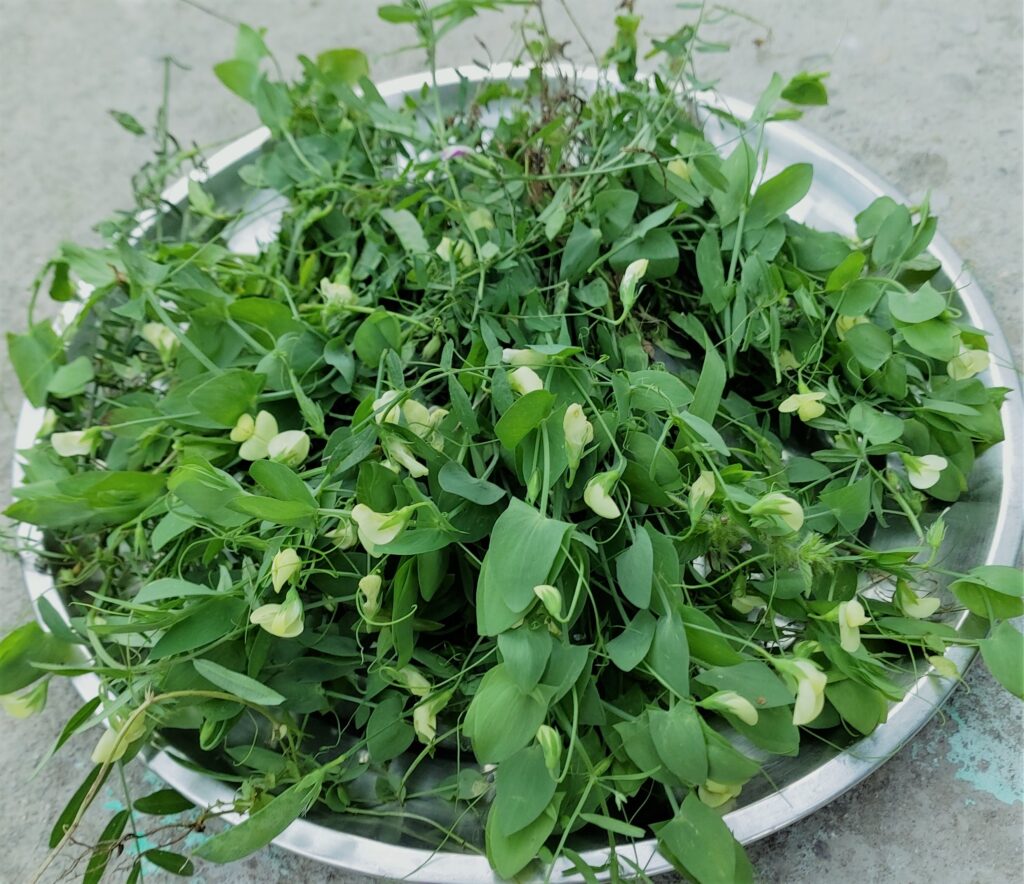 Method:
Put oil in a pan and sauté chopped sudu tender shoot as well as pods with potatoes and spices listed above in sequence. Cook for 15 to 20 minutes and serve with chappatis.
Nutrient Value:
The seed contains around 23.5% crude protein, 15.2% fats and 34.6%. carbohydrates.
Seek advice from a professional before using this plant medicinally.
Medicinal Value:
The ripe seeds are believed to be antibacterial, narcotic. Powdered seeds are used to cure cough and diarrhoea. Seeds are also used in the treatment of toothache
Other Uses:
Plant is rich in protein content and used as a fodder for milch animals. Sudu being a legume help in fixing atmospheric nitrogen, which is utilized by plant itself and cultivated useful plants mentioned above which are growing nearby. When removing plant at the end of growing season, it is advised to only remove the aerial parts of the plant, leaving the roots in the ground to decay and release their nitrogen.