Family: Rutaceae.
Synonyms: Zanthoxylun alatum planispinum, Zanthoxylum alatum subtrifoliatum.
Common Name: Winged prickly ash.
Local Name: Tirmire (तिरमीरे),Tomer,Tirmiru
Tirmire plant is a spiny perennial. It is deciduous or evergreen, aromatic, shrub or small tree. Plant grows well in open slopes, pasture, rock ledges, rain forests, woodland garden, sunny edge and variegated shady habitat, but generally prefers loamy or clayey soil rich in organic matter and moisture. Tirmire is a plant with wide environmental tolerance, being found from the temperate to tropical zones up to an altitude of 2000m in Western Himalayas.
All the above ground parts of tirmire plant viz bark, leaves, seeds, branches and wood are used by local people of Western Himalayas. They traditionally use stem or branches of this plant in variety of ways. Stem is used to form walking stick. This stick is used by trekker and aged people .for support.
Stick is also used in marriage ceremonies to perform a ritual in which groom has to play the role of a Yogi (saint) and beg food items from family members and relatives.This tirmire stick is used by Yogi groom and his brother or cousin brother for begging. Only tirmire stick is used in this ritual because it is believed to keep evil spirit away .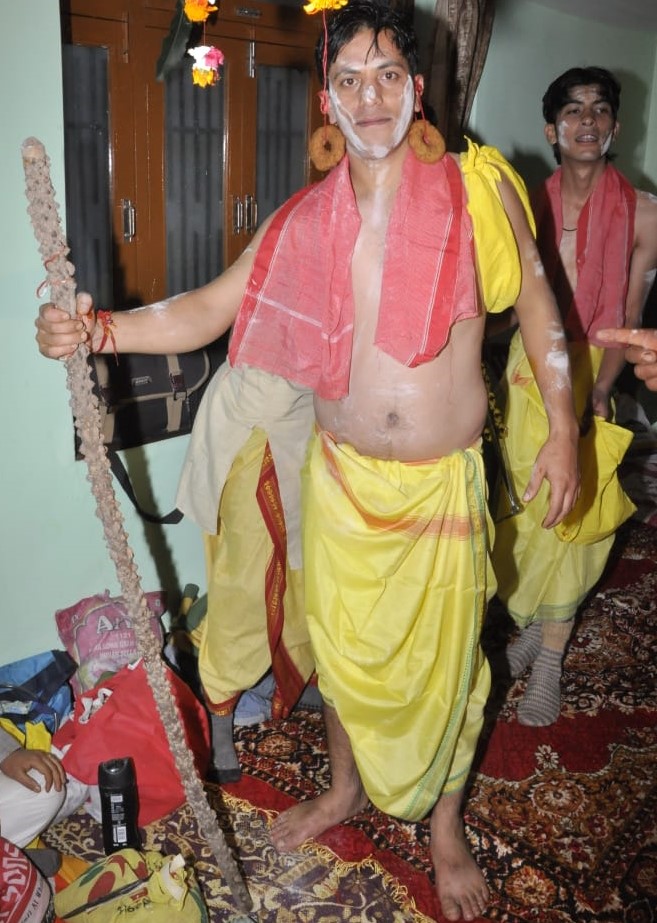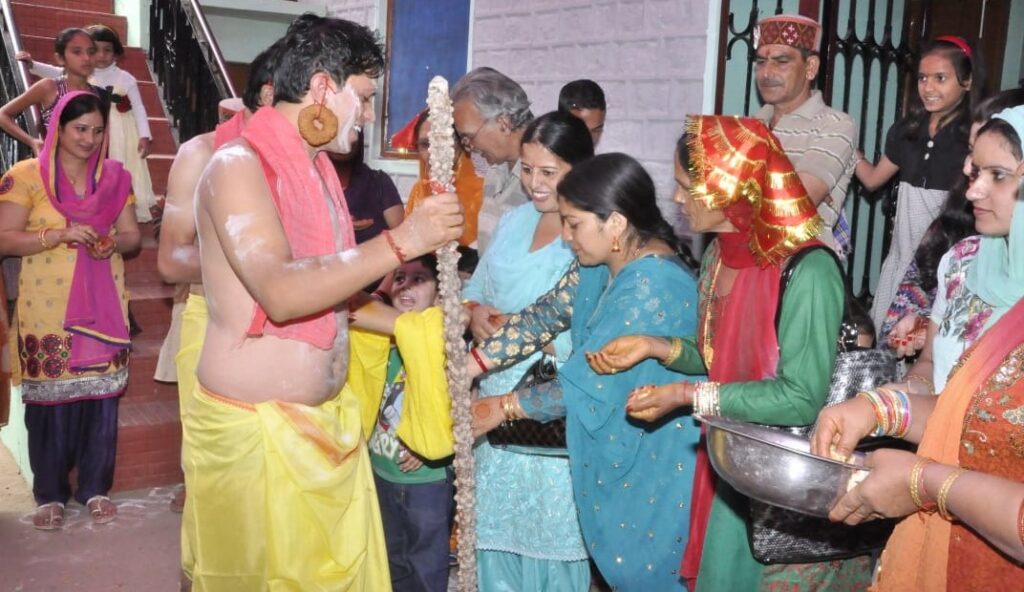 Yogi ( Saint) are always seen to have tirmire stick with them, acc. to Swami Mahant Shri Devanand Sarsvati of Bhootnath temple of distt Mandi of Himachal Pradesh, reason of using only tirmire stick is that tirmire's stick protect them from negative energy, its fragrance keep insects and snake away and dots which appear on it during its preparation act as a acupressure point to relax body and mind .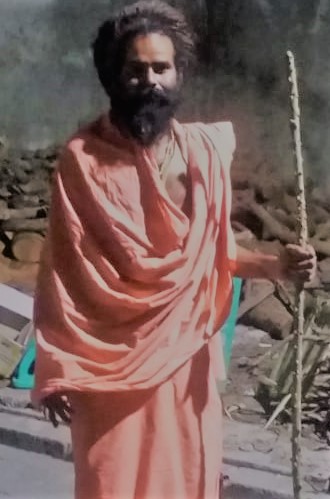 Woody branches of this plant are used to prepare a pastle (danda) for grinding spices and properly mixing paste of urad bean (Vigna mungo) for bhale preparation ( a famous local dish)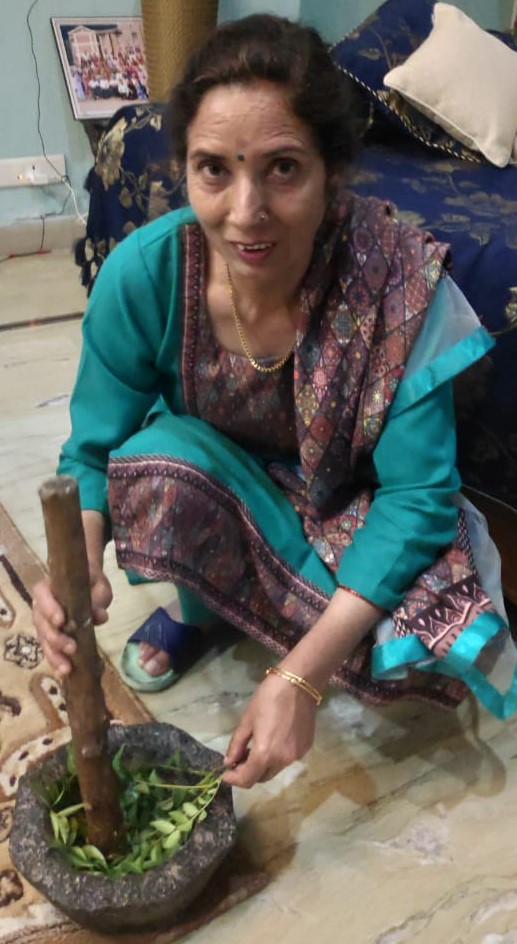 Young tender shoots of tirmire plant are used as toothbrushes, but this practice is losing ground at present era of modernization and paltry practiced .
People also use tirmire fruit, bark and leaves in the form of condiments, spices and medicine. People in general put fresh fruit in mouth till they loses their pungency for avoiding infection and toothache. In the preparation of certain traditional dishes, the use of plantas a flavouring agent or spice is very popular. Dried fruit of tirmire are used to prepare a soup during winter, to keep body warm. A chutney made from tender leaves is another popular food item here. Tender leaves are also ingredient of patrodu a famous rainy season traditional dish in Western Himalayas. Leaves are mixed in many recipe as a flavoring agent and for its medicinal uses.
People harvest plant from wild for its multifarious uses and now have started cultivating it.
Tirmire Plant:
Plant is perennial evergreen, thorny shrub or small tree up to 8m tall.
Stem and branches incurred with reddish brown prickles,those on young, sharp prickles, stems conical,thick,, bark grey-brownish, scabrate.
. Leaves compound, imparipinnate, ca. 20 cm long; stalk winged ,2 stipular spines at the base; leaflets 5-9, opposite, rachis glabrous or rust-colored pubescent; petiolules ca. 2-4 mm long; lamina ca. 3-8 x 1-3 cm, ovate-lanceolate or elliptic to oblong, oblique at base, a cuminate at apex, glandular-crenate along margins, chartaceous, glabrous; secondary nerves 5-20 pairs, inarching near margins.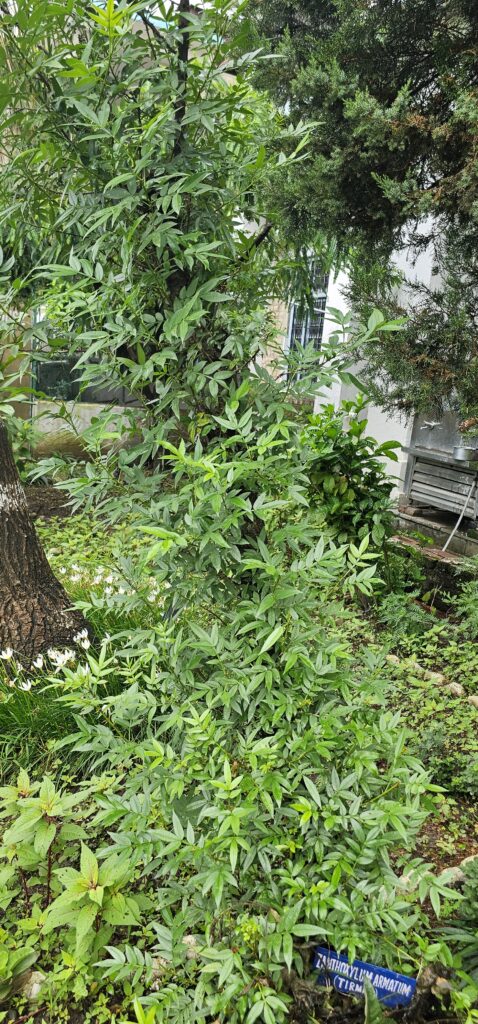 Inflorescence cymes terminal on short lateral branchlets, ca. 4-10 cm long, paniculate, pubescent; flowers dioicous, Male flowers ca. 0.5 mm long, pubescent; perianth uni- or irregularly biseriate, segments 6-8, ca. 1 mm long, yellowish, ovate-lanceolate, acute or acuminate, glabrous; stamens 6-8, exserted; filaments ca. 1.5-2.5 mm long; anthers ca. 1 mm long, yellowish or reddish-purple, ovoid-oblong; disk ca. 0.5 mm long, pulvinate; Female flowers: pedicels ca. 2 mm long; ovary 1-3 or sometimes 4-carpellate, ca. 1.5 mm long, each carpel ovoid-subglobose, glandular-punctate; style ca. 0.5 mm long; stigma capitate; fruiting pedicels ca. 1-3 mm long.
Fruit follicles 1-3 with 2, 1 or 0 caducous abortive carpels, ovoid-subglobose, apiculate with persistent stylar base, 3-4 mm, postular.
Seeds ca. 3 mm across, black, ovoid, smooth.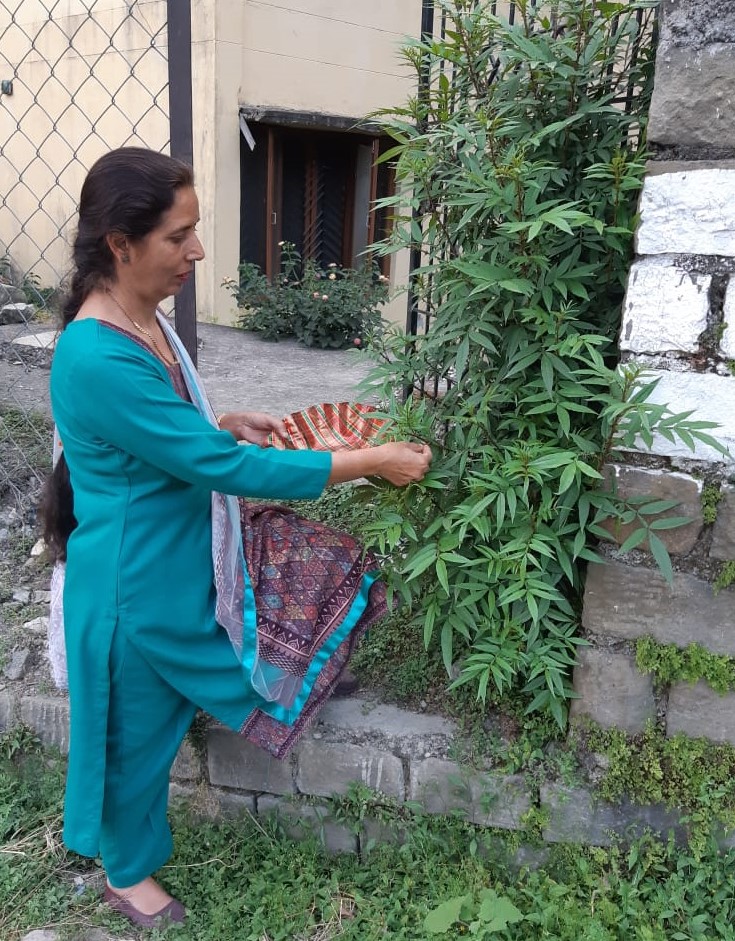 Tirmire plant can provide edible leaves throughout the year and fruit from summers to autumn season.
Edible Uses:
Leaf, bark and fruit of tirmire plant have edible uses. Tender leaves serve as condiment and are flavouring ingredient of some traditional recipes like patrodu and chutney. Only fresh newly emerged tender leaves are used as mature leaves are with spines, Fruits, peel of the fruit and bark are also used in the form of condiments and spices. A special soup is prepared by mixing fruits with other locally available vegetable in winter which keep body warm.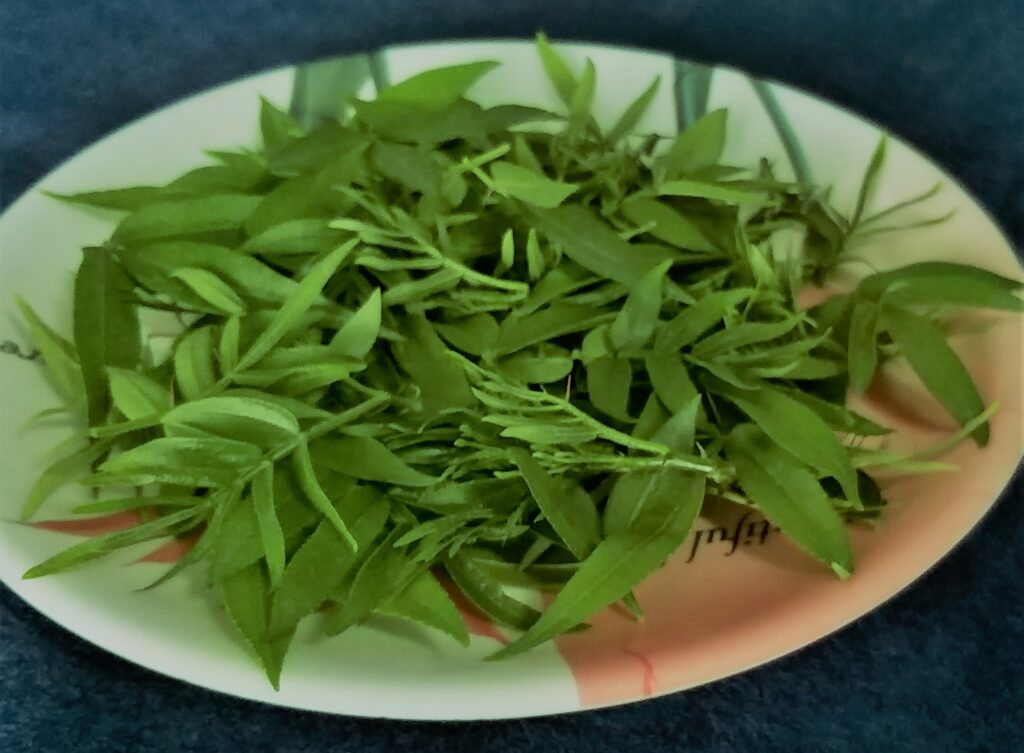 Chutney:
Ingredients:
Fresh mint (poodina) leaves, 200 gm; fresh tirmire leaves, 50gm: anardana, 100gm; red chillies, 5-8; medium sized chopped onions, 2-3; tomatoes ,2-3; apple, 1-2 and salt, according to taste.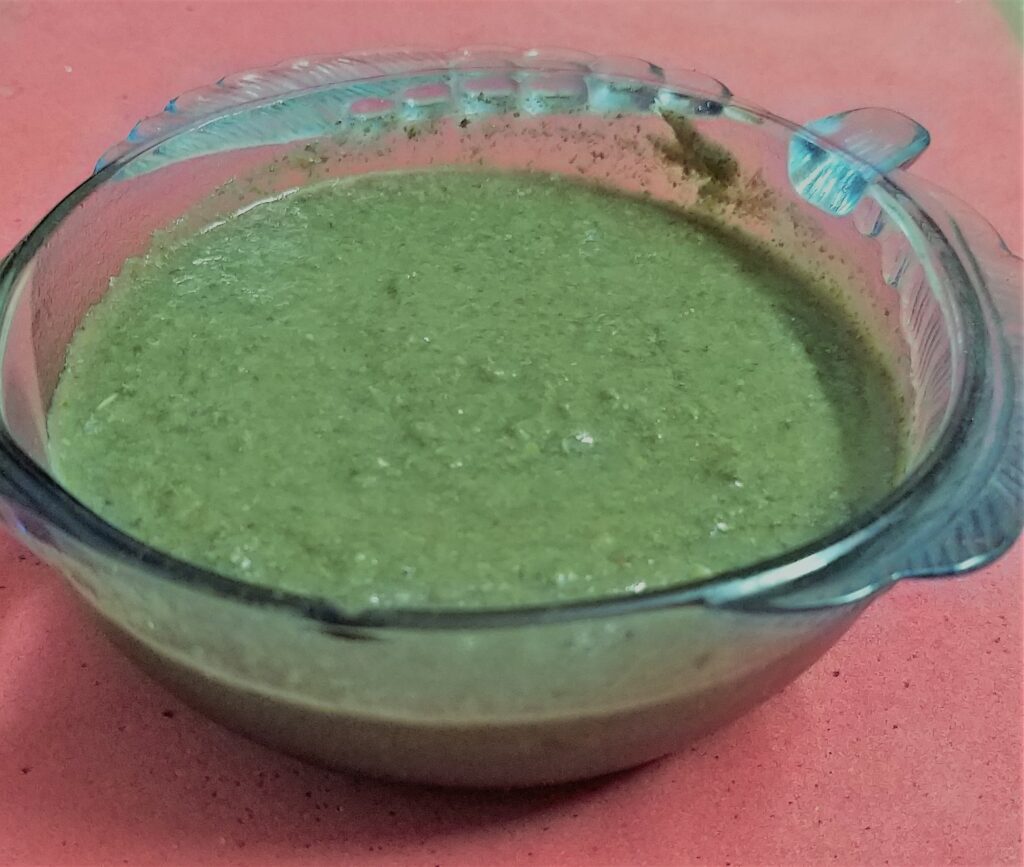 Method:
For preparing chutney, grind all the ingredients in a mixer except salt. Take out this mixture in a deep container then add salt. Now chutney is ready to serve.
Patrodu:
The tender leaves of Cordia obliqua, Colocasia esculenta.Ficus roxburghiiare made into a roll called PATRODU in local dialect. Patroduis used as snack or vegetable. Tender leaves of tirmire plant are used as a flavouring agent for Patrodu preparation along with other ingredients.
Ingedients:
15-20 newly emerged tender of Cordia obliqua or Colocasia esculenta or Ficus roxburghii, 250 gm besan (black gram flour) or corn flour, 2 cup; fresh tender tirmire leaves(Chopped).2cup; fresh coriander leaves (chopped), 3-5 green chillies, ½; table spoon turmeric powder, 2-3 chopped onions, 1cup amount chopped leaves of herbbhavri (Ocimum bacillus) and salt according to taste.
Method:
Make a paste of spices and besan (or corn flour) by blending them together. Now take one leaf and keeping its lower side upward apply this paste over it then cover this leaf with another leaf in reverse order and again put paste over it. Repeat this process for 4-6 leaves and fold side of the leaves inside and roll like bedding. Tie it with thread or wrap inside by large turmeric leaf to make it one piece.
Take a big pan and add some water then put small sticks to make rack over the water. Place the folded leaves on rack and let it be steam cooked for 15 to 20 minutes. Take out the rolls and let it cool down. Then cut into small pieces. These pieces can be shallow fried or deep fried according to taste.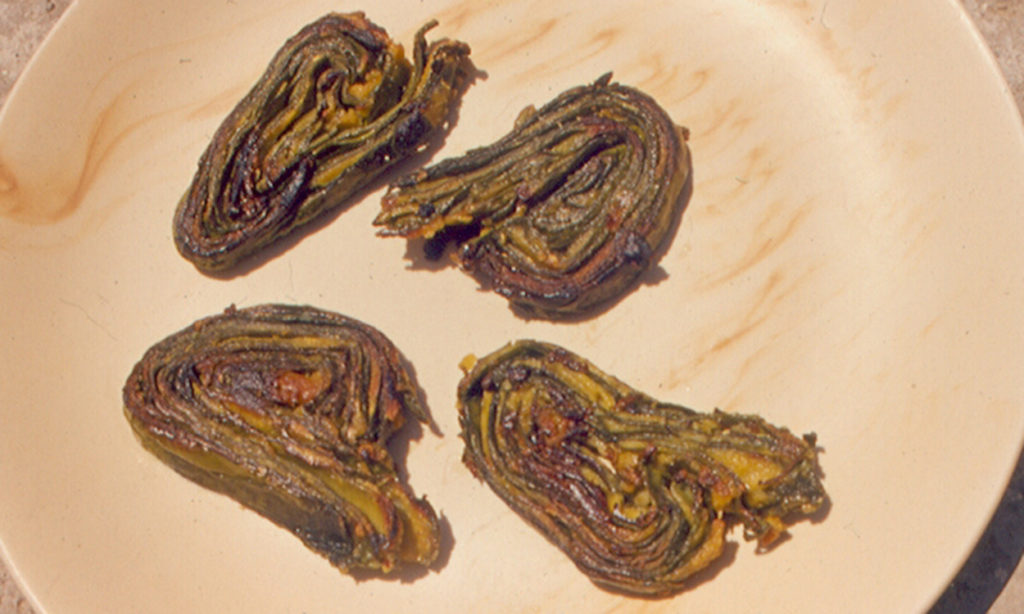 Serve as a snack with tea or use as vegetable. ­­­­­­­­


Tirmire fruits Soup:
Ingredients:
Locally available vegetable(chopped) of winter season, 1/2 kg; dried tirmire fruits, 50gm; mint leaves,10-15(chopped); corn flour, 1 spoon; black pepper powder,1/4 tea spoon, salt acc.to taste.
Method:
Boil dried tirmire fruits and vegetable in one litre water till they are soft, mesh these manually and sieve the extract in a container. Add to it mint leaves, corn flour, black pepper and salt, then boil for 5-10 minutes. Now soup is ready to serve.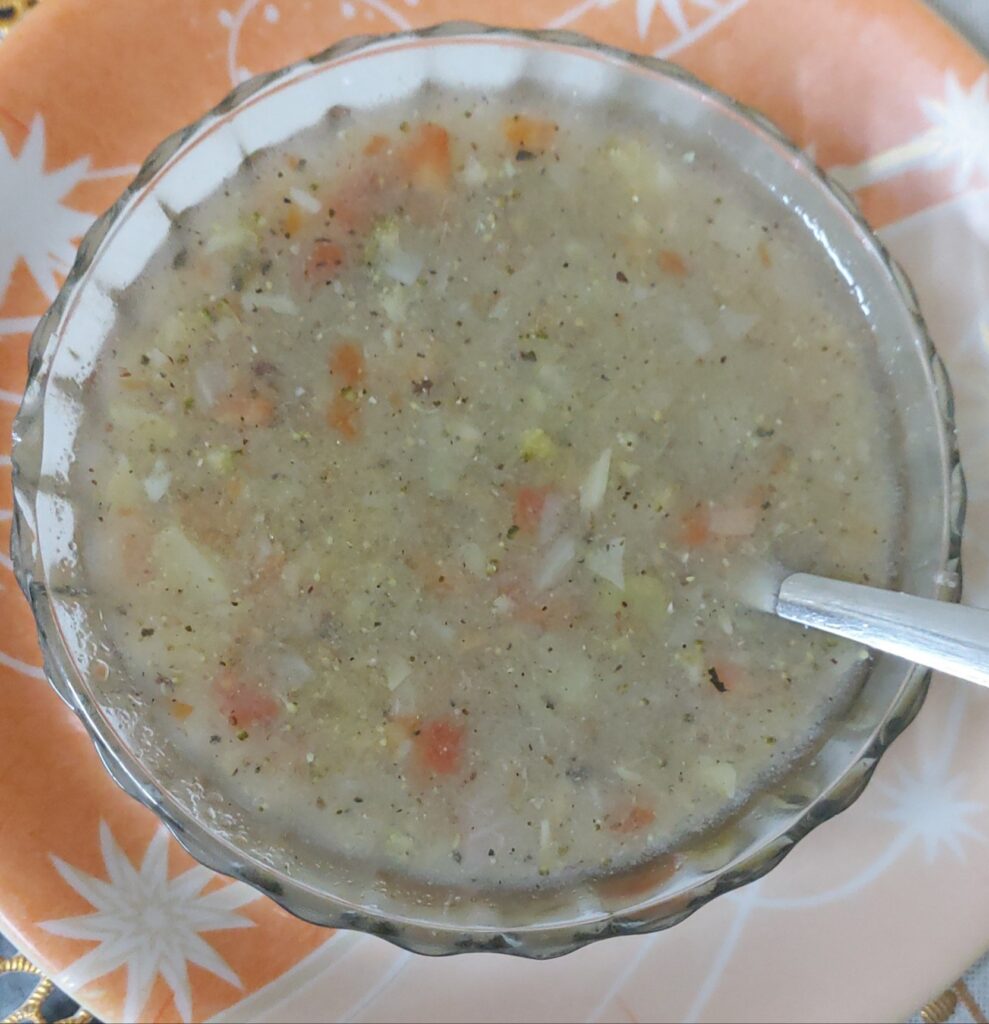 Seek advice from a professional before using this plant medicinally.
Medicinal uses:
Tirmire fruit, bark and seedsare used as antihelmintic, stomachic, tonic and in curing various common ailments such as toothache, common cold, cough, and fever. Fruits are believed to give warmth to the body. Young branches or shoots of plant are used as toothbrushes. Dried fruit powder is used for cleaning teeth. Fruits and seeds are beneficial in dental troubles, so used to prepare dental pastes.
Other Uses:
Tirmire leaves are eaten as a fodder by sheep and goats along with spines. Whole plant is grown as a hedge in many parts of Western Himalayas, its bark and fruits are used as a fish poison. Branches of tirmire are used to prepare pestle, it is a indispensable traditional tool of kitchen in villages and utilized by inhabitants to grind spices manually. A stick is prepared from stem which is used in religious rites and as a walking stick by trekkers and aged people.
Tirmire as a mean of livelihood option:
With the popularisation of Swami Ramdev Dant kanti tooth paste and entry of many other pharmaceutical companies in the tirmire business, harvesting of tirmire plant parts has become a profitable non-timber forest product (NTFP). It is the fruit which is used by these companies for making different types of toothpaste, so harvesting tirmire fruits is easy way of income generation for poor villagers and they can think about to cultivate this plant and exploit its potential to full extent.