Family:  Apiaceae
Synonym: Centella coriacea, Hydrocotyle asiatica.
Common Name: Gotu Kola, Mandukaparni, Manduk Parani, Mandukig, Marsh Penny ,Indian Pennywort
Local Name: Brahmi (ब्राह्मी), Katorni, Ghodsumbi,Surpmukhi.
Brahmi is perennial. small, evergreen trailing herb. Although plant is an evergreen perennial, but it can be killed off in extreme cold winters. So, in extreme winters it is necessary to keep plant under cover to grow it as a perennial plant; otherwise it grows as an annual. Brahmi grows best outside during summers.
Brahmi prominently seen growing along water channel, in fields, around the base of old stone walls, rocky sunny places in lowland hills, in grass thickets and in shady damp and wet places such as paddy fields. It succeeds well in moist to wet soil in full sun or partial shade. In Western Himalayas brahmi is found growing upto an altitude of 1500 m.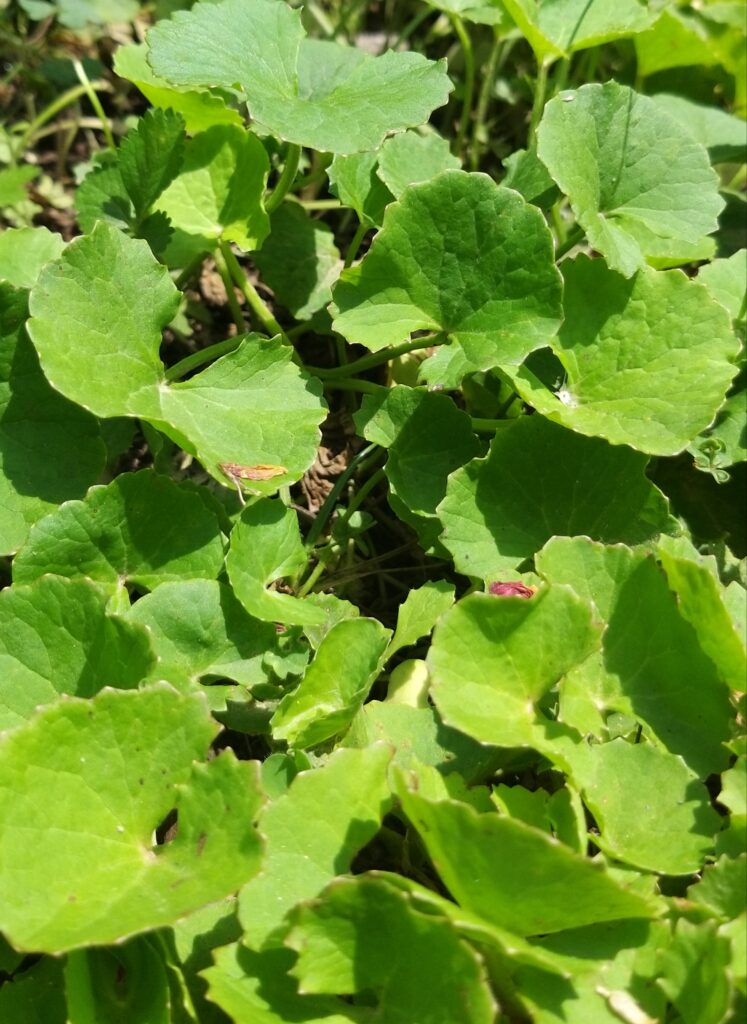 Plant is locally known as 'brahmi' which means 'bringing knowledge of the Supreme Reality'. This name is given due to its revitalizing properties of enhancing memory and strengthening nervous function. Plant was earlier confused with Bacopa monnieri Wettst. as both plants have been sold in the market by the same name "Brahmi". However, the controversy has been resolved and it is concluded that Brahmi is B. monnieri and mandookaparni is C. asiatica (Anonymous, 1997)2. But in Western Himalayas specially in Mandi distt. of Himanchal Pradesh the plant described here is known by its local name Brahmi or Katorni.
Leaves of brahmi are edible, they are used both as raw and cooked. Dried leaf powder of brahmi is used by local people as a very useful tonic.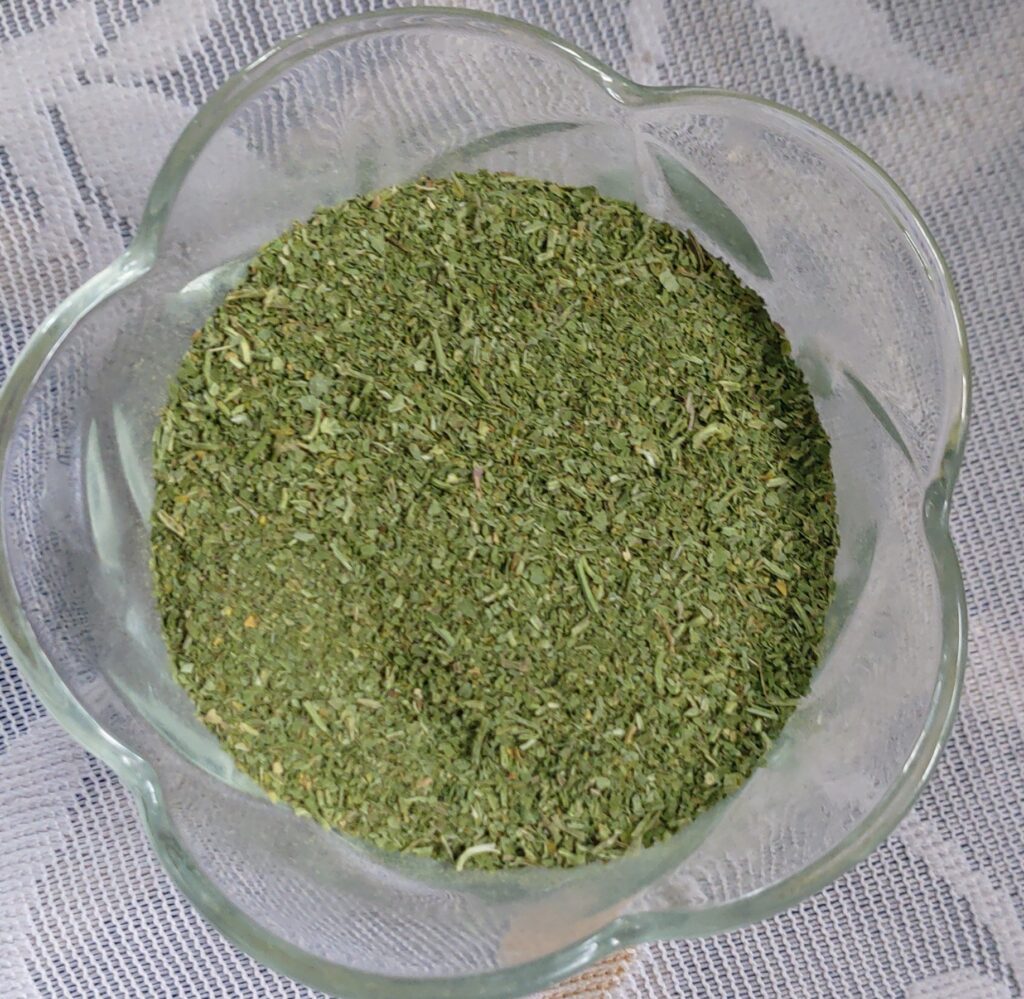 They use powdered leaves (4-6 g) with cow milk early in the morning to improve memory and also for cooling effect 4. Leaves are also ingredient of many medicinal preparations and often traded locally, nationally and internationally.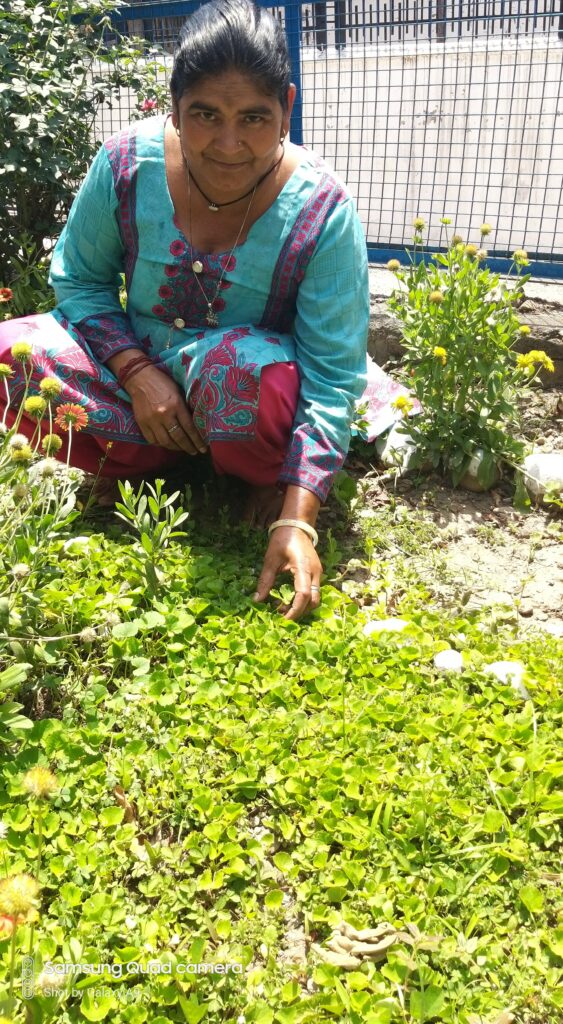 Brahmi is native to the Southeast Asia, Africa and Australia but also grows widely in many other parts of the world, particularly tropical areas. People chiefly harvest it for its medicinal value. It also has been traditionally used as brain tonic in Ayurveda medicine. According to Charaka the father of Indian Traditional System of Medicine Ayurveda," Brahmi is a very useful anti aging herb, a medicinal plant which prevent aging". It is ranked high in the top ten herbs known for anti aging properties and this may be in part due to its antioxidative effects 5.
Brahmi is usually harvested from wild as source of food, fodder and medicine both for local as well as commercial use. Sometime people also cultivate it to harness its medicinal and nutritional value. It is also an easy source of earning for children and women of this region as they collect it from their surrounding, dry and then sell in local market.
Brahmi Plant:
Plant is evergreen perennial small trailing herb about 20cm tall.
Rooting at nodes. produce long stolons up to 250cm in length.
Leaves orbicular-reniform (kidney shaped), 3-5 cm across, crenate or sub-entire, glabrous, nerves radiating; petiole to 12 cm long, sheathing at base.
Flowers sessile, pink to purplish, in 2-5 flowered umbels; peduncles 1-2 cm long, axillary; calyx tube 1 mm long, adnate to the ovary, lobes minute; petals 4, 1 mm long, oblong, recurved at apex, pink; stamens 5, filaments erect; ovary 2-celled, cell 1-ovuled, style erect, bilobed at apex.
Fruit ovoid, 3-4 mm long, reticulate-rugose, 7-9-ribbed.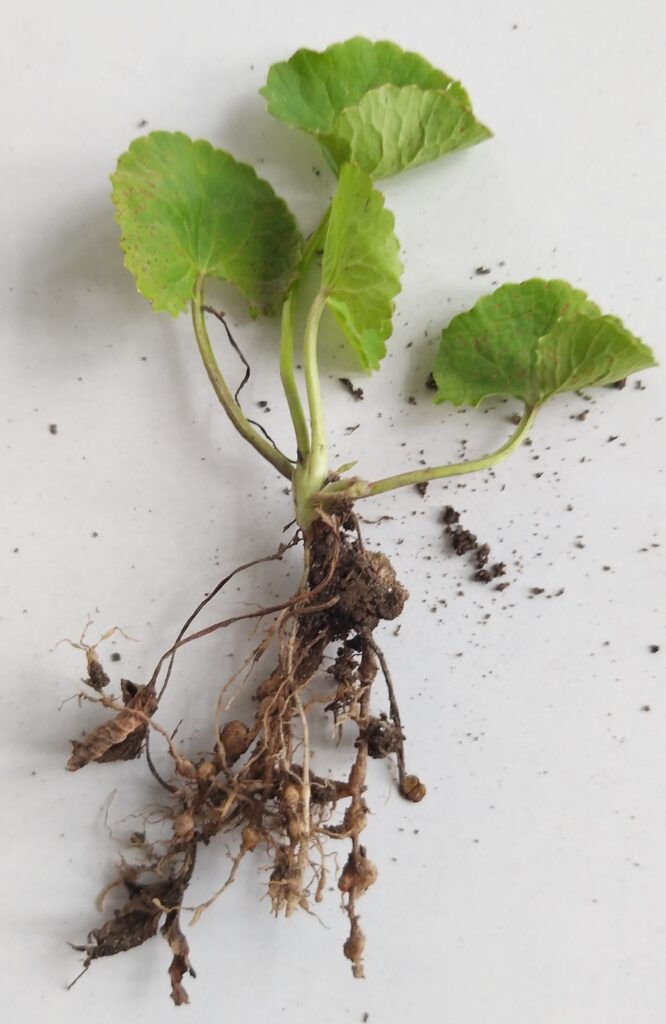 Brahmi can be harvested at any time of the year and is used fresh or dried, but best way to harness its medicinal potential is to use it when fresh.
Edible Uses:
Leaves of Brahmi have slightly bitter flavour. inspite that they are eaten as vegetable.Laves are also used in salads, cooked in curries, soups and stews.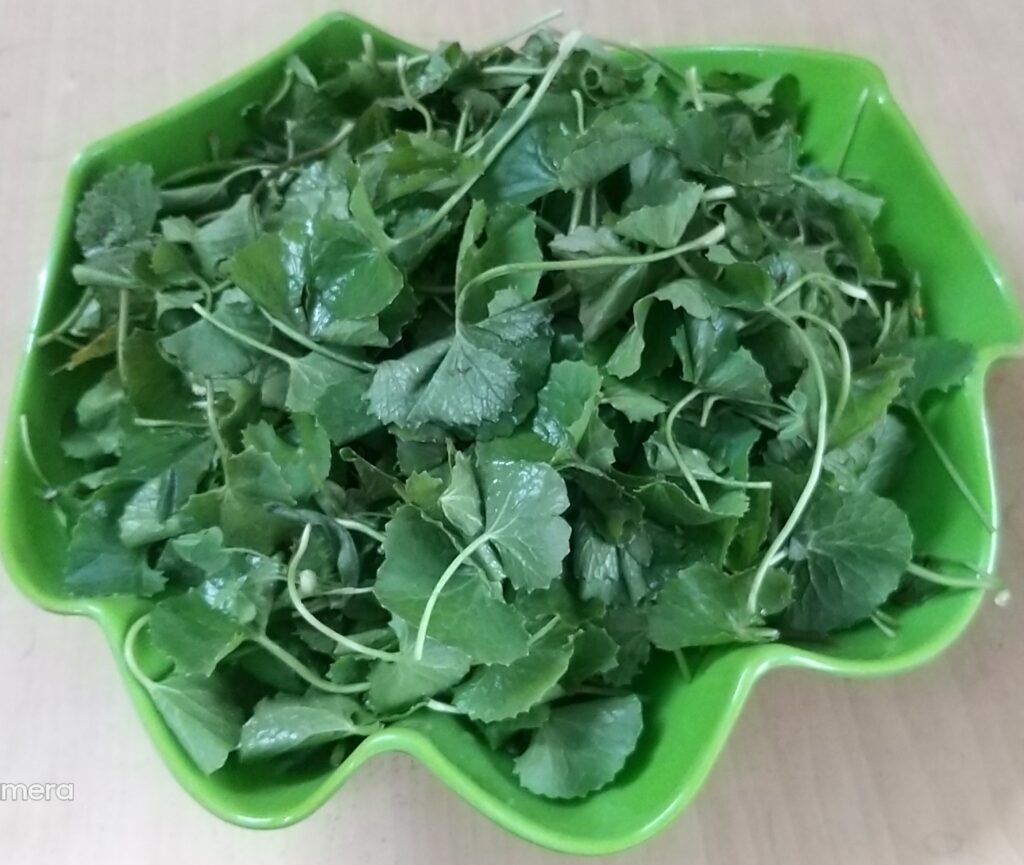 A local dish Kachru is also prepared from these leaves. Leaves can also be used to prepare "Parantha" in same way as is done with Methi (Trigonella foenum-graecum) leaves.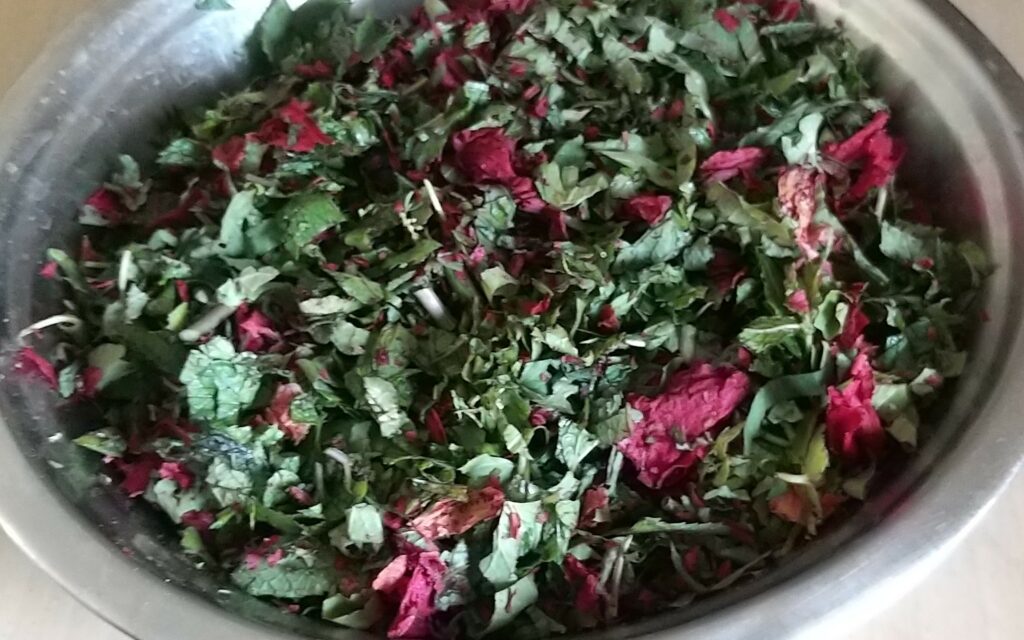 A refreshing summer drink is made out of these by diluting the leaf juice with water and adding sugar. It is considered excellent to enhance memory and often given to children in summers.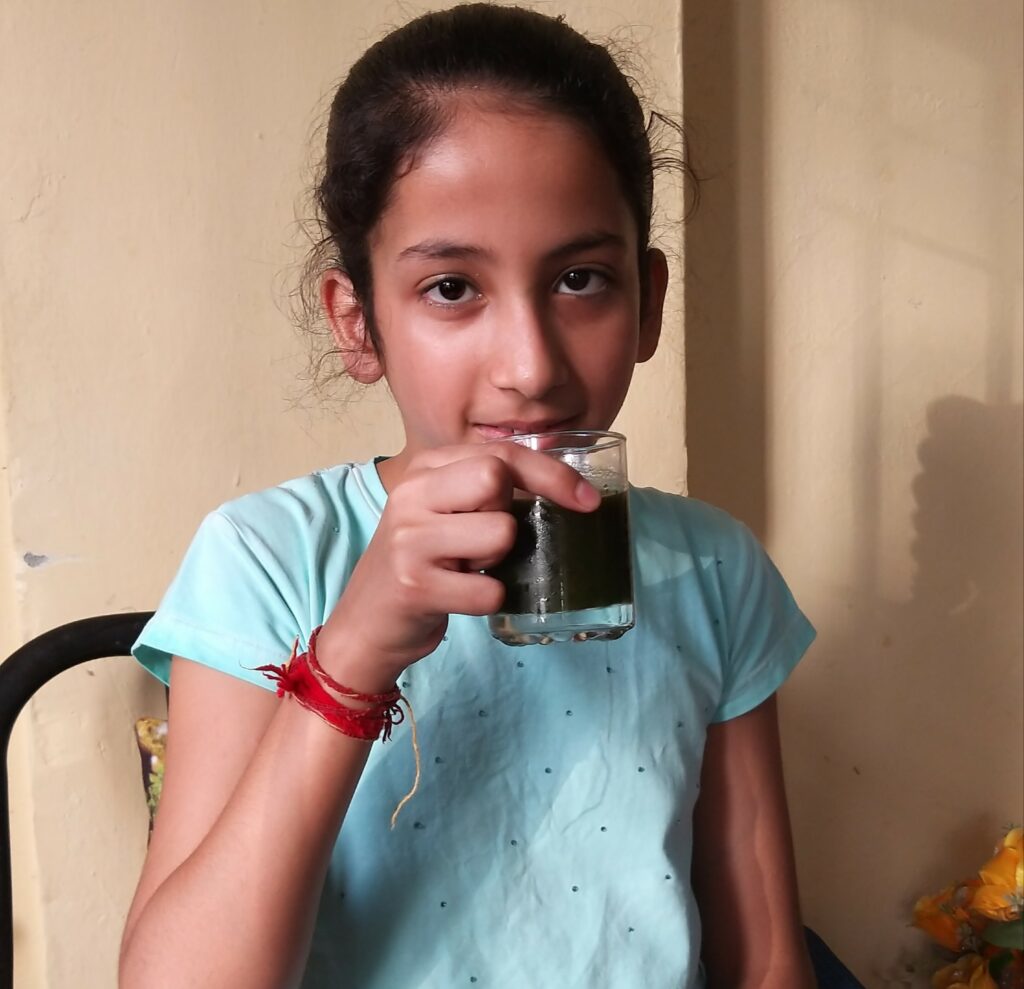 Finely chopped tender Brahmi leaves can be used to garnish the vegetable dishes/ A tonic tea is can also be made from the finely dried leaves. Leaves can be ground down into powder for many culinary use e.g. in smoothies, nut milks, raw cakes, raw crackers, etc..
Brahmi Vegetable:
Brahmi Leave are bitter in flavor, so leaves are usually mixed with potato and other wild pot herb for preparing vegetable.
Chopped leaves of Brahmi and other pot herb, 1 kg; chopped medium sized potatoes,3-4 mustard oil, 3-4 table spoons; coriander powder, 1 table spoon; fenugreek powder, ½ table spoon; cumin seed, 1 tea spoon; turmeric powder, 1 table spoon; red chilies, 2-3; chopped medium sized onions 2-4; garlic, 4-5 cloves; ginger paste ½ table spoon, chopped tomato, 2-3; and salt, according to taste.
Method:
Put oil in a pan and deep fry chopped potatoes, then saute these with spices listed above in sequence along with green long leaves. Cook for 10 to 15 minutes and serve with chappatis.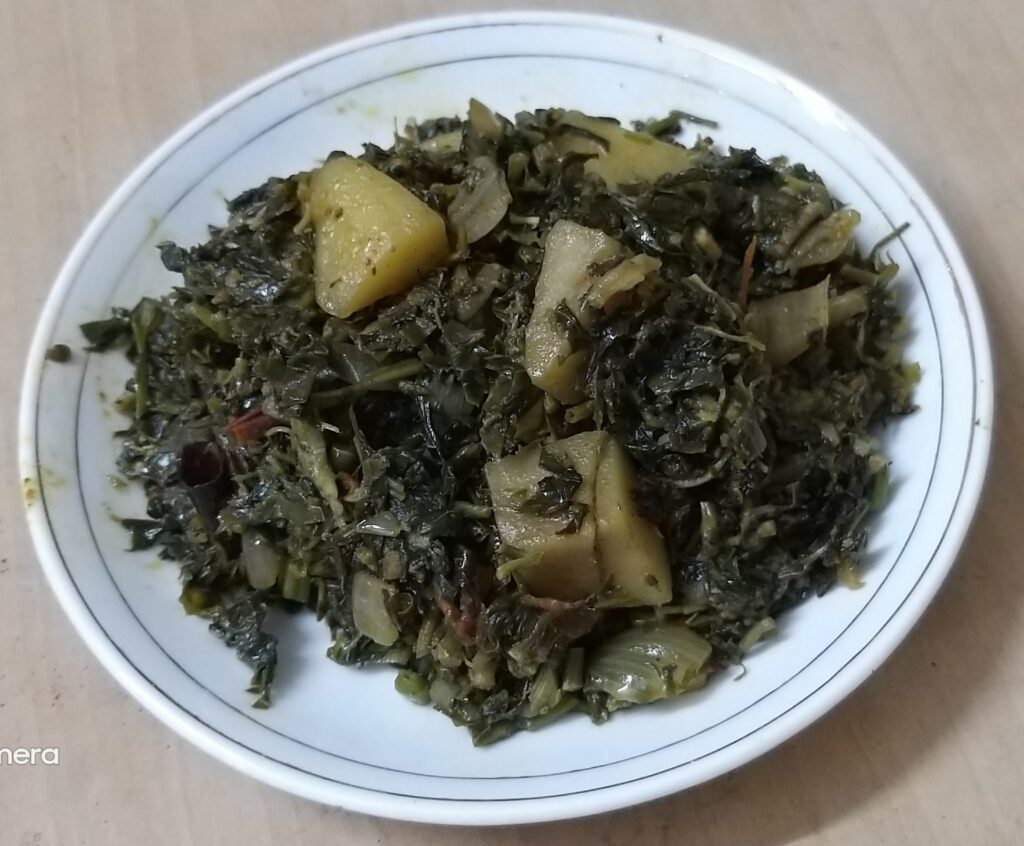 Brahmi Leaves Curry:
Ingredients required:
Chopped tender shoots, 250; Curry leaves (Murraya koenigii), 50g; mustard oil, 5-6 table spoons; coriander powder, 1 table spoon; fenugreek powder,1 tea spoon; cumin seed, 1 table spoon; turmeric powder, 1; table spoon. red chillies, 2-4; medium sized chopped onion, 1; chopped garlic cloves, 4-5; green coriander leaves (chopped), half cup amount; ginger paste, 1/2 table spoon; curd or butter milk, 1kg; besan, 4-5 table spoon; branded garam masala,1 tea spoon;salt, according to taste.
Method:
For preparing curry mix well ½ kg butter milk or curd and saute it with spices in hot mustered oil listed above in sequence along with Curry leaves and brahmi leaves. Cook till it boil and garnish with Garam masala and coriander leaves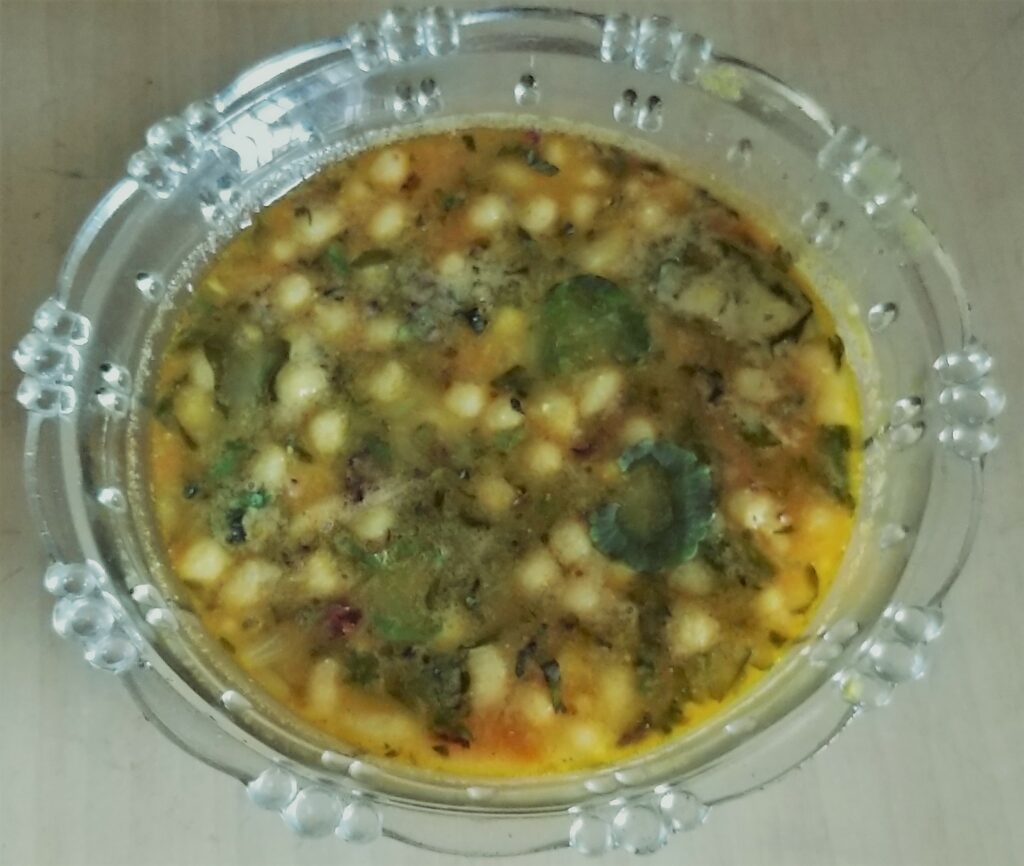 Kachru:
Ingredients:
for preparing a kachru, ingredients required are fresh leaves of Brahmi, 1kg;1/2 kg besan (black gram powder) or corn flour. 1 cup amount fresh coriander leaves,1/2 table spoon ajwain, 3-5 green chillies, ½ table spoon turmeric powder, 2-3 chopped onions and salt according to taste.
Method:
Make a paste of chopped green leaves, besan or corn flour and spices. Heat some oil on a flat heating pan. Put this paste over a pan and cook for 15 to 20 minutes like besan chilla then kachru will be ready to serve.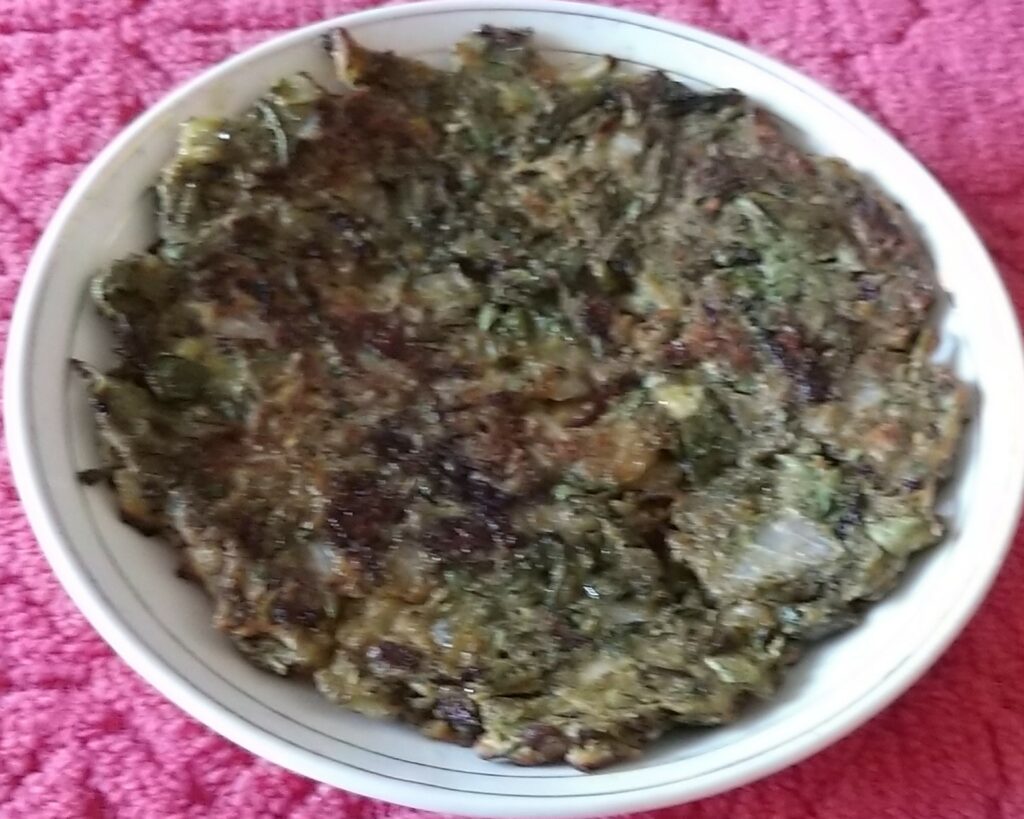 Refreshing summer drink;
Take 250 g of brahmi leaves in a blander and add to it two small size water glass, mix it well and pour in a container. Dilute the extract with water and then sugar or sugar powder acc. to taste, stir well and serve.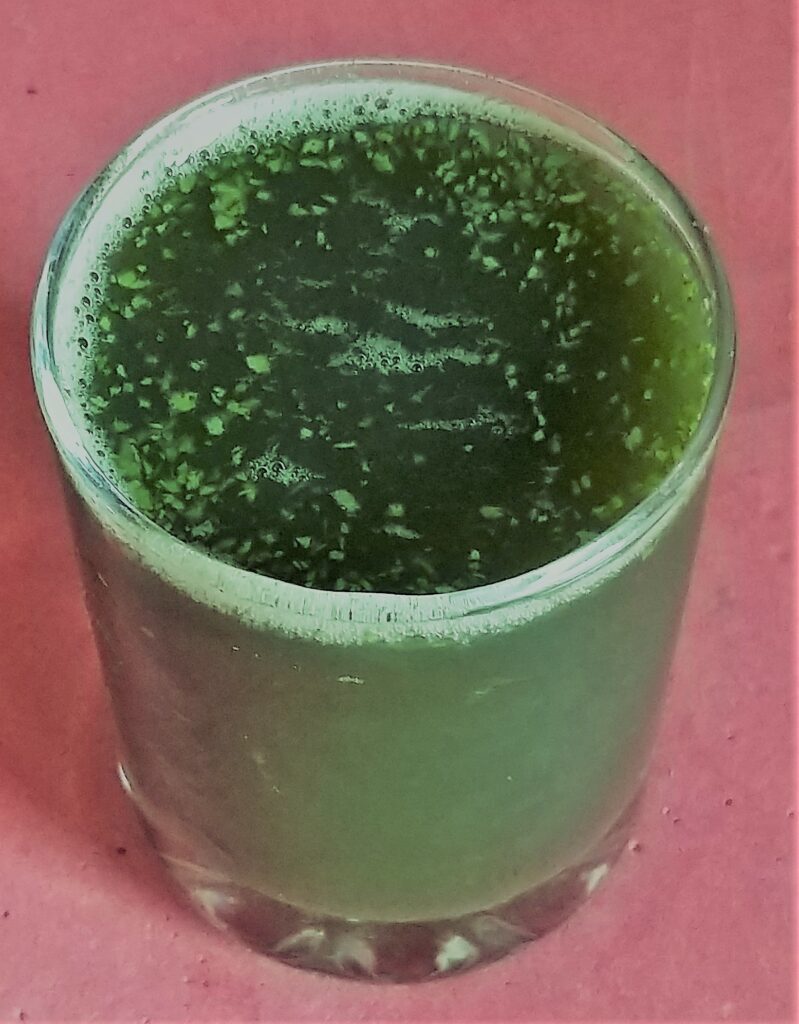 Brahmi Tea:
The fresh or dried leaves of brahmi can be used to prepare caffeine-free and theobromine-free tea.
Crispy aloo tikki with brahmi addition as a wild green
Nutritional Value:
The herb is rich in antioxidants, including beta-carotene & B-complex vitamins; Energy 32 kcal; dietary fibre 2.0gm; protein 1.6 gm & small quantities of niacin, riboflavin, thiamine and ascorbic acid.
Seek advice from a professional before using this plant medicinally.
Medicinal Uses:
The whole Brahmi plant is alterative, cardio-depressant, hypotensive, weakly sedative and tonic1 It is a rejuvenating diuretic herb that clears toxins, reduces inflammations and fevers, improves healing and immunity, improves the memory and has a balancing effect on the nervous system has been suggested that regular use of the herb can rejuvenate the nervous system and it therefore deserves attention as a possible cure for a wide range of nervous disorders including multiple sclerosis1,,3,.7..8.. Recent research has shown that brahmi reduces scarring, improves circulatory problems in the lower limbs and speeds the healing process3. It is used internally in the treatment of wounds, chronic skin conditions (including leprosy), venereal diseases, malaria, varicose veins, ulcers etc. It is particularly valued for its effect upon the nervous system, being used in the treatment of conditions such as epilepsy and a range of nervous disorders including senility Externally, the herb is applied to a range of skin conditions as well as wounds, haemorrhoids and rheumatic joints. The crushed leaves, or extracts of the plant are applied topically in the adjunct treatment of surgical wounds and minor burns1,3.7.8.
Decoction oh this plant with " Neem" leaves and black pepper considered as a blood purifier4..
Other Uses:
Extracts of the plant are added to cosmetic masks and creams to increase collagen and firm the skin4,6.
Economic Potential of Brahmi:
Brahmi has a high economic potential for local people of Western Himalayas. No doubt plant is traded locally, nationally and internationally, but not exploited optimally by people living in this reason especially Mandi District of Himachal Pradesh. Perhaps most of people are unaware about its commercial importance, so only harvest Brahmi from wild or sometime cultivate it for their personal use. Only very few people use it as a source of income, they dry leaves and sell in powdered form in local market and earn easily Rs 90/100 g or 900/ 1kg. Here is a list of some Commercial product launched in the market, prepared by Himalaya Drug Company, Bangalore [India], containing Brahmi showing vast potential of this plant to be a source of income for poor.
1.Mandukaparni : Improves mental abilities, vascular support, blood circulation and psoriasis 6.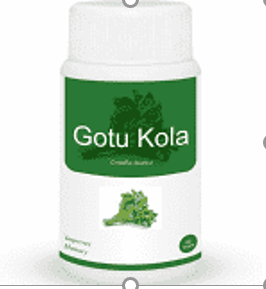 2. Mentat: Improves mental functions by a modulation of the cholinergic and GABAergic neurotransmission. It improves mental quotient, memory span, concentration ability and stress threshold, beneficial in insomnia and corrects speech defects. It exhibits significant anti-parkinsonian activity6.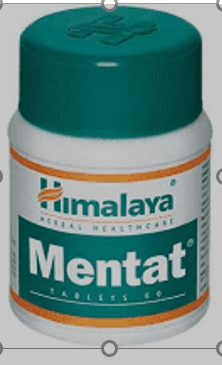 3. Gertiforte (Geri Care/ Stress Care) : The antistress, adaptogenic properties of Gertiforte retard degenerative changes and accelerate cellular regeneration. It enhances body immunity, delays aging, it assists cardiovascular functioning by improving circulation and reducing raised lipid levels also improves appetite6.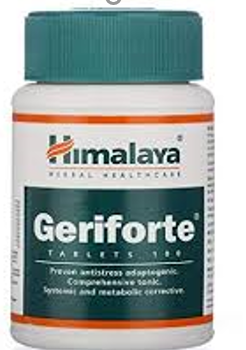 4. Menosan: Menosan possesses phytoestrogens, which act through estrogen receptor dependent mechanism. Menosan helps in alleviating symptoms of menopausal syndrome6 .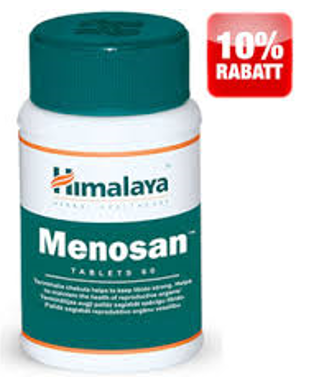 5.Abana (Heart Care): Abana regulates serum lipids by lowering the cholesterol, triglycerides, low-density lipoprotein (LDL) and very low density lipoprotein 6.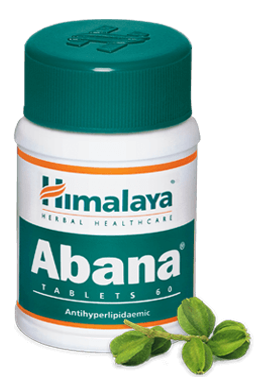 6. Nourishing Skin Cream : Bangalore [India] Provides all day moisturizing, nourishment and protection to skin from pollution and dry weather66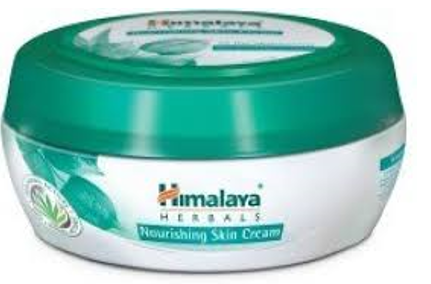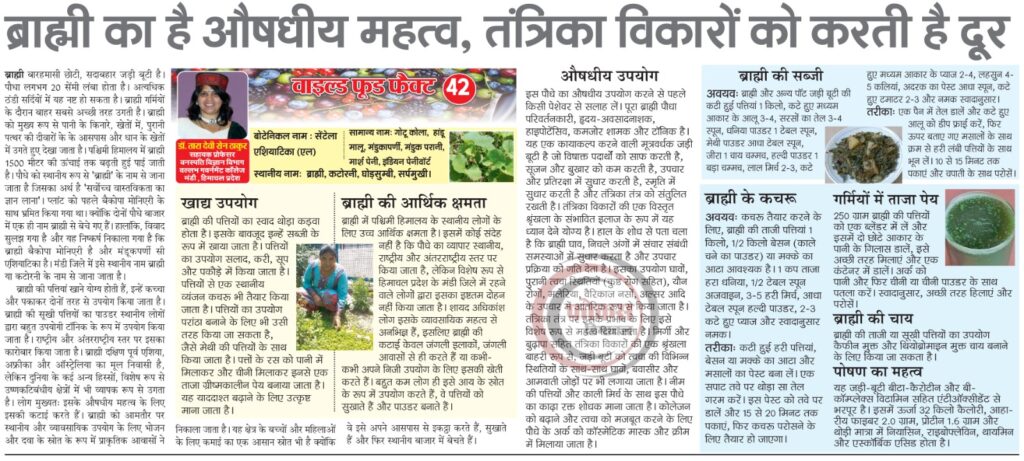 References:
1. Chopra. R. N., Nayar. S. L. and Chopra. I. C (1982): Glossary of Indian Medicinal Plants. Council of Scientific and Industrial Research, New Delhi.
2. The Wealth of India(1997): A Dictionary of Indian Raw Materials and Industrial Products – Raw Materials Series, Vol. 3, (Publications and Information Directorate, CSIR, New Delhi), Rev Ser, (Ca-Ci), 1992, 428-430.
3 Bown. D.(1995): Encyclopaedia of Herbs and their Uses. Dorling Kindersley, London. ISBN 0-7513-020-31!
4. Sood S.k. & Thakur. S. (2004): Ethnobotany of Rewalsar Himalayas, ISBN:81-85622-10-8. Deep Publications.
5. Chowdhury H. Majeedul, Haque Mozammel Wahid,(2010): A survey of medicinal plants used by Kavirajes of Chalna Area, Khulna District, Bangladesh, Afr. J. Trad. 7(2) (2010) 91-97.
6.Singh, s., Gautam, A., Sharma,A., and Batra,A. (2010): CENTELLA ASIATICA (L.): A PLANT WITH IMMENSE MEDICINAL POTENTIAL BUT THREATENED Volume 4, Issue 2, September – October 2010; Article 003
7.Tropical Plants Database, Ken Fern. tropical.theferns.info. 2019-06-10. <tropical.theferns.info/viewtropical.php?id=Centella+asiatica>
8. Website http://proseanet.org/ Plant Resources of Southeast Asia