Family: Moringaceae
Synonyms: Guilandina moringa. Hyperanthera moringa. Moringa moringa. Moringa pterygospe
Common name: Horseradish Tree, Drumstick tree, Moringa.
Local name: Soonani (सूननी)
Soonani is a fast growing, drought resistant tree in tropical areas of Western Himalayas. It has a open crown of drooping branches and tripinnate leaves. Soonani grows wild in Western Himalayas and cultivated throughout the plains in other parts of country for its multiple uses. Plant is multipurpose tree for locals and is a good source of food, fodder, fuel, medicine, fiber, gum and oil.
People mostly grow it along their house yards, farms and garden in the form of live fences or hedges. Plant easily colonizes the stream banks, sandy beds of rivers and other water channel, but best grows in well drained habitats where water table remains fairly high throughout the year. Soonani is most widely distributed and naturalized easily because It tolerates a wide range of rainfall. In Western Himalayas plant is found upto an altitude of 1000 m. It can be easily propagated by seeds or cutting. Soonani cuttings can be planted round the year.
Almost all the parts of soonani are edible like, Immature seed pods, called "drumsticks", leaves, mature seeds, oil pressed from seeds, flowers and roots, but use of these plant parts vary from place to place. In Mandi area of Himachal Pradesh, plant parts mostly used in culinary purposes are Immature seed pods, leaves, flower buds and flowers.
But negative part of soonani in this region particularly Mandi area of Himachal Pradesh is that local people here are unaware of its rich nutrient value and very less uses this plant as a food.
In view of its multiple uses, soonani needs to be widely cultivated in all those places where climatic conditions favor its optimum growth.
Soonani Plant:
Plant is Short, slender, deciduous, perennial tree, to about 10 m tall; slender with drooping branches and thick root.
Branches and stems brittle, with corky bark.
Leaves feathery, pale green, compound, tripinnate, 30–60 cm long, with many small leaflets, 1.3–2 cm long, 0.6–0.3 cm wide, lateral ones somewhat elliptic, terminal one obovate and slightly larger than the lateral ones.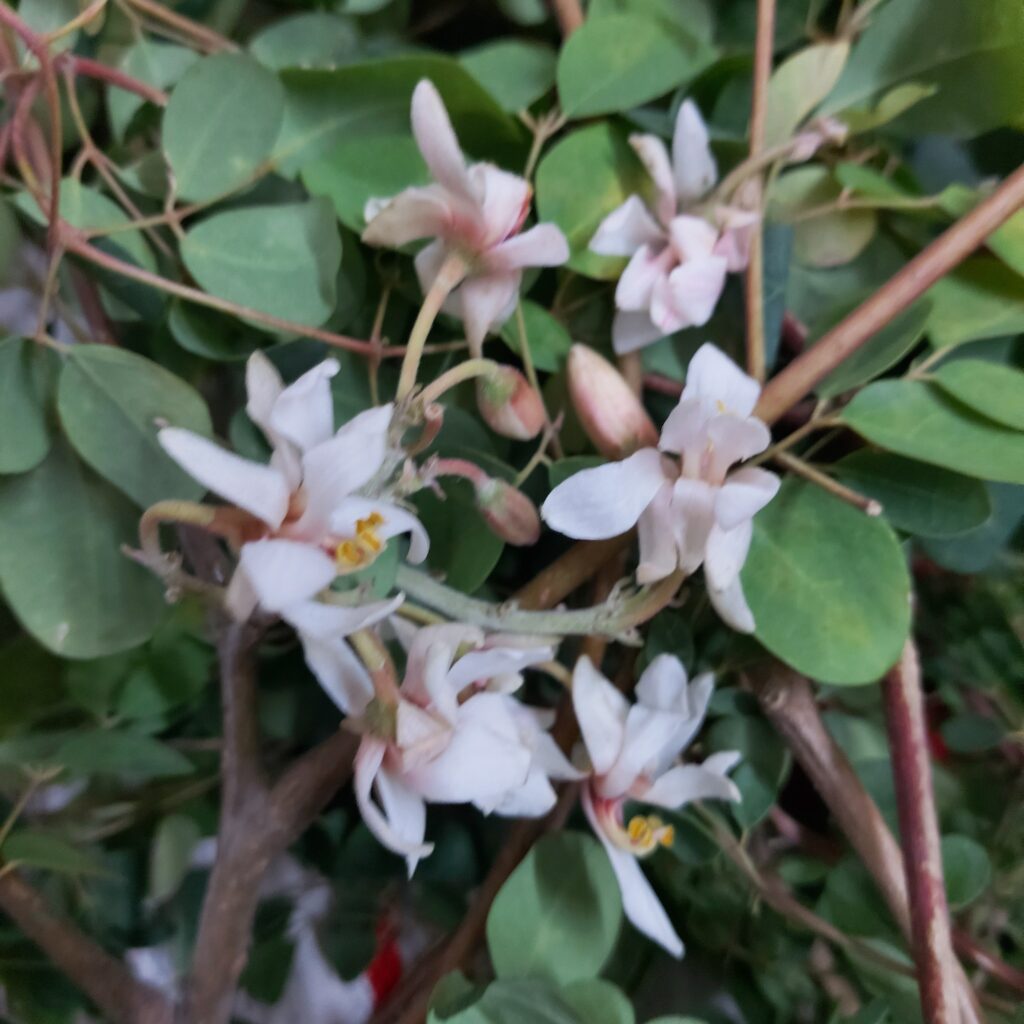 Flowers fragrant, white or creamy-white, 2.5 cm in diameter, borne in sprays, with 5 at the top of the flower; stamens yellow; pods pendulous, brown, triangular, splitting lengthwise into 3 parts when dry, 30–120 cm long, 1.8 cm wide, containing about 20 seeds embedded in the pith.
Fruit, pod tapering at both ends, 9-ribbed.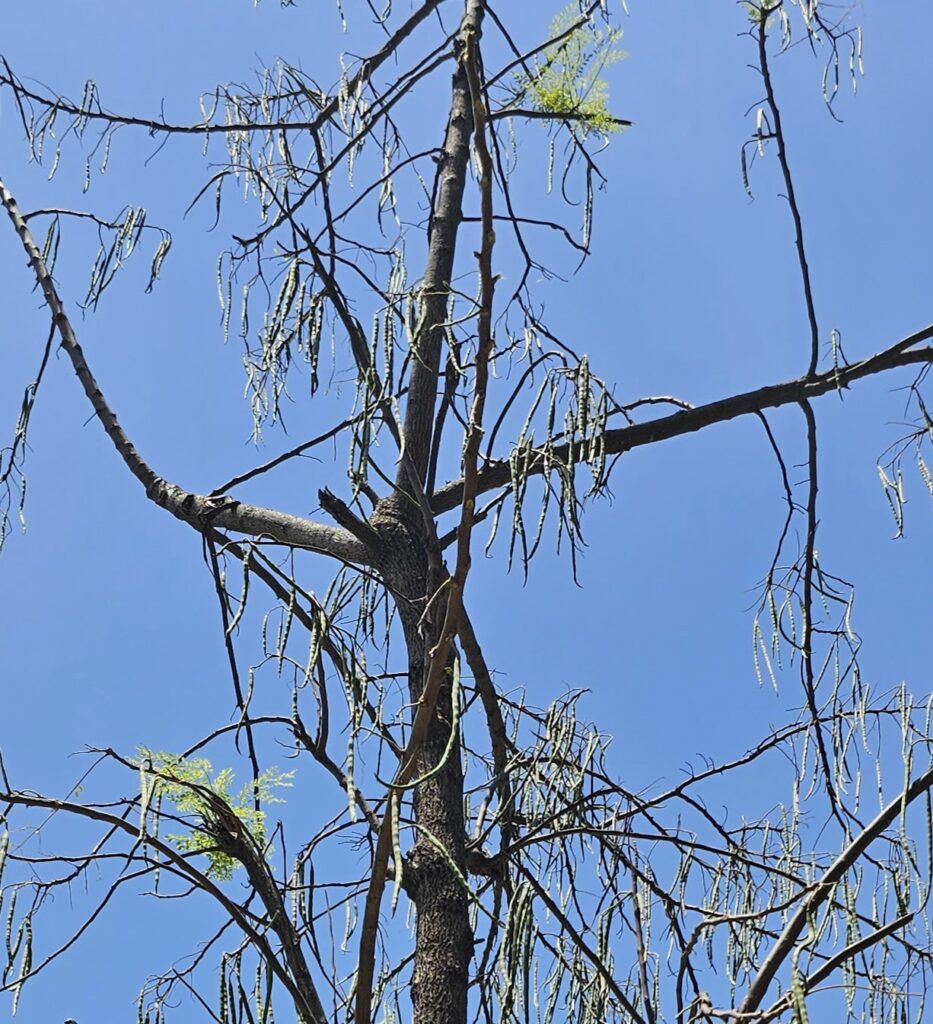 A plant of soolani during fruiting
Seeds dark brown, with 3 papery wings.
Soonani is in flowering and fruiting from late winters to late summers. so flowers can be collected in spring and young pods from late spring to pre -summers. Leaves can be best harvested from spring to autumn season of the year.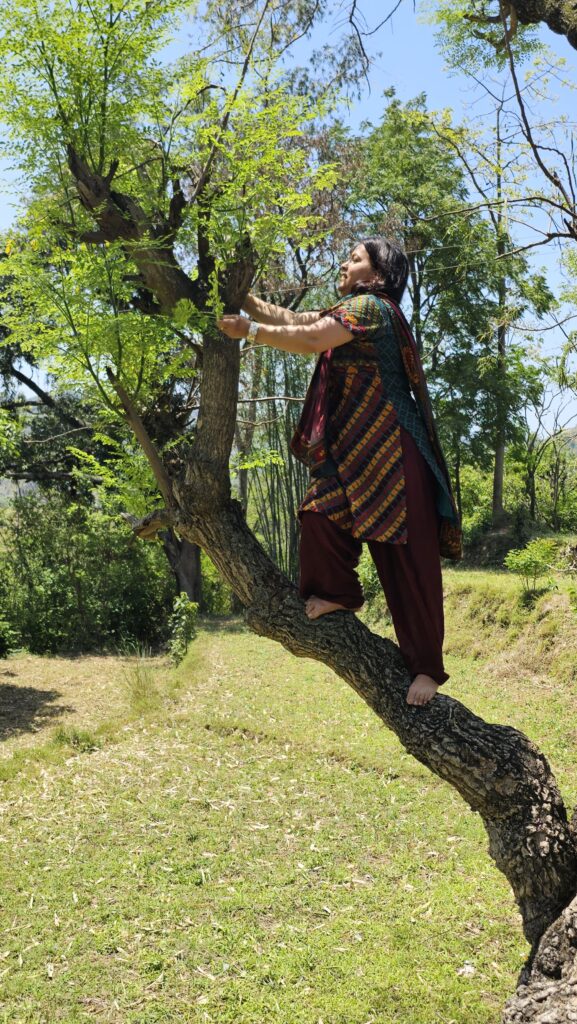 Edible Uses:
As explained above that almost all the plant parts of soonani are edible, but among these leaves are the most nutritious plant part and can be cooked as vegetable along with tender shoots and potatoes.As these are bitter in taste, so choose only young leaves or mix with some other greens. Finely chopped tender leaves of soonani, are used to garnish the vegetable dishes and salads, in place of or along with coriander leaves, Leaves are also dried and crushed into a powder and then added into soups, curry and sauces.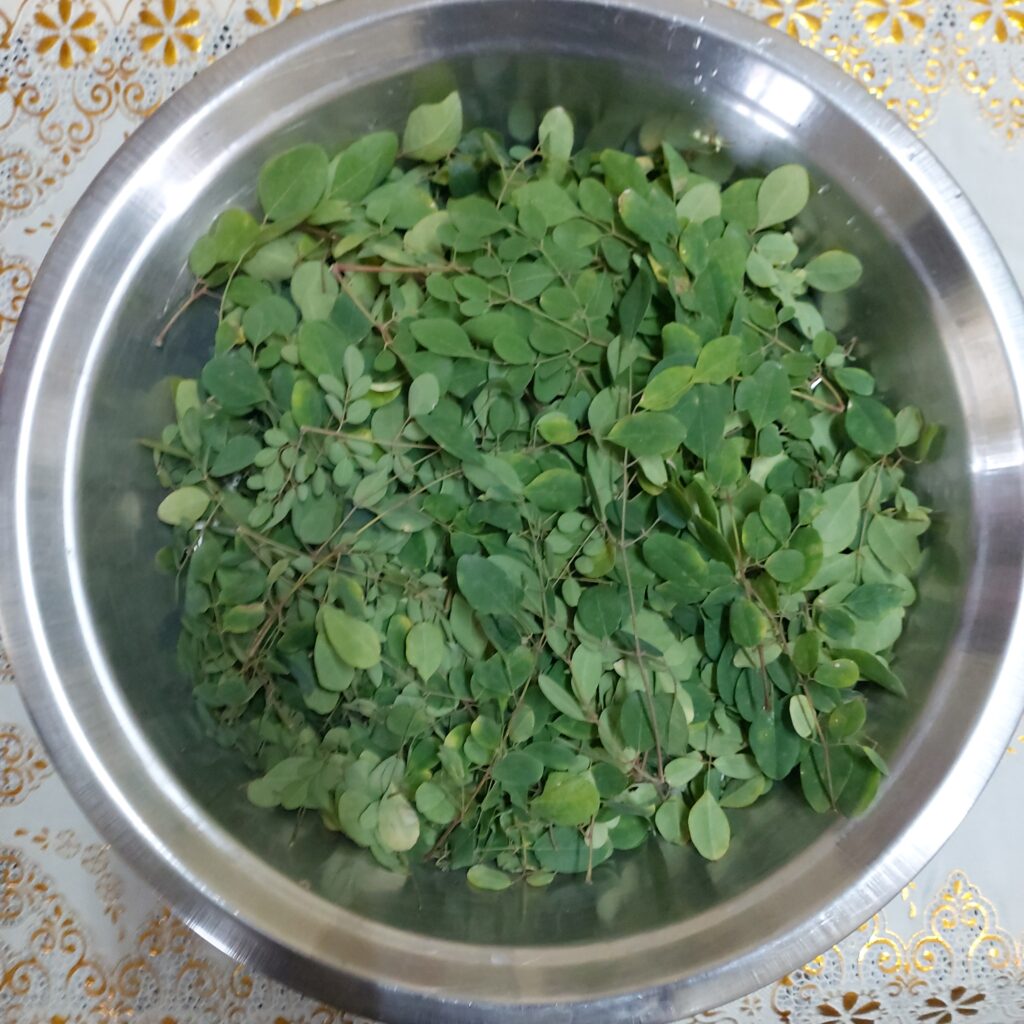 Raw seed pods are edible when immature but are bitter as they mature and seeds can be eaten like peas or roasted. These also yield edible oil known as ben oil which is clear and odorless. The flowers and flower buds can also be eaten raw or cooked, raw flowers are used to prepare chutney and cooked to prepare "Kachru" alone or in combination with tender leaves.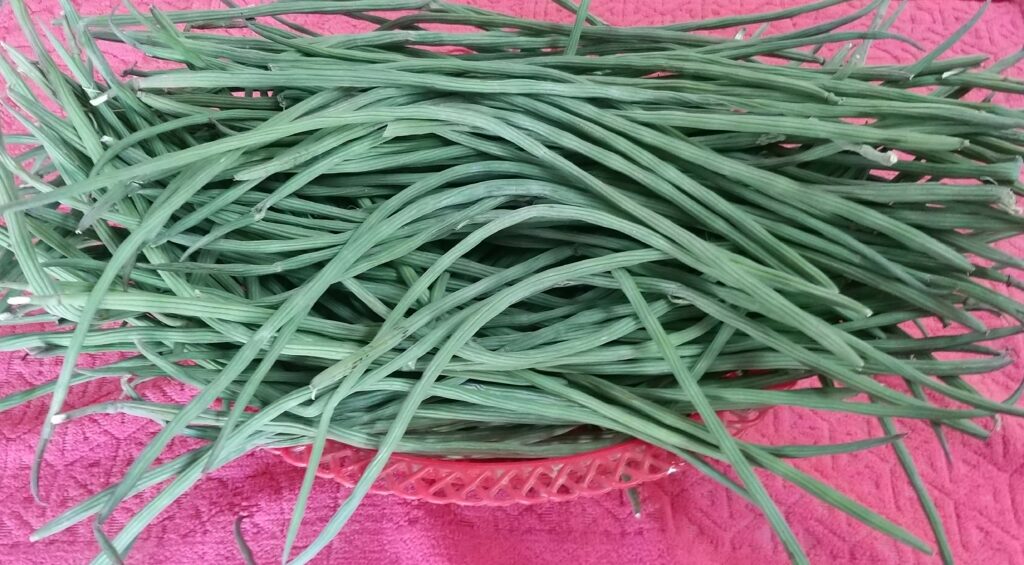 Soonani Vegetable:
Both leaves and immature seed pod of soonani are used to prepare vegetable alone or along with potatoes.
Chopped leave, young shoots or pods, 1 kg; chopped medium sized potatoes,3-4 mustard oil, 3-4 table spoons; coriander powder, 1 table spoon; fenugreek powder, ½ table spoon; cumin seed, 1 tea spoon; turmeric powder, 1 table spoon; red chillies, 2-3; chopped medium sized onions 2-4; garlic, 4-5 cloves; ginger paste ½ table spoon, chopped tomato, 2-3; and salt, according to taste.
Method:
Put oil in a pan and sauté chopped tender shoot or pods with potatoes and spices listed above in sequence. Cook for 15 to 20 minutes and serve with chappatis.
Soonani flowers chutney:
Fresh or dry flower buds, 250 g; fresh mint (poodina) leaves, 150 gm; anardana, 100 gm; red chillies, 5-8; medium sized chopped onions, 1-2; sugar.1 tea spoon and salt, according to taste.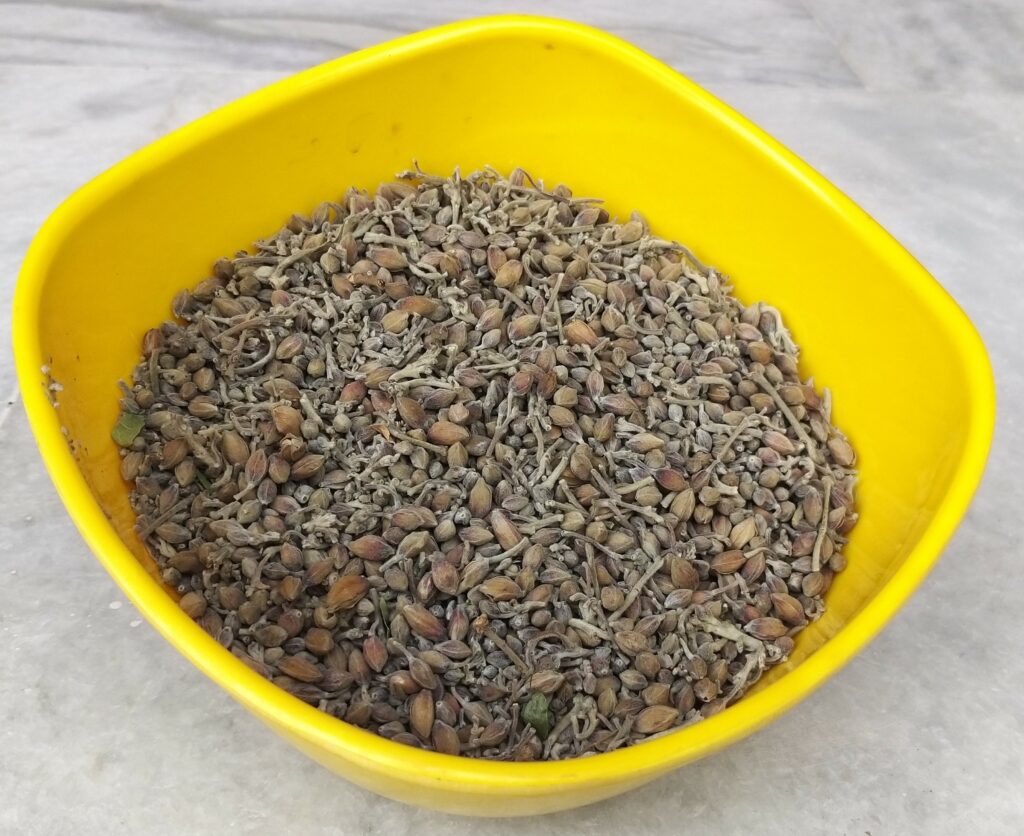 Method:
Chutney is normally prepared from fresh flowerbuds known as Sooaani ki chutney in local dialect, but can also be prepared from dried flower petal during the off season.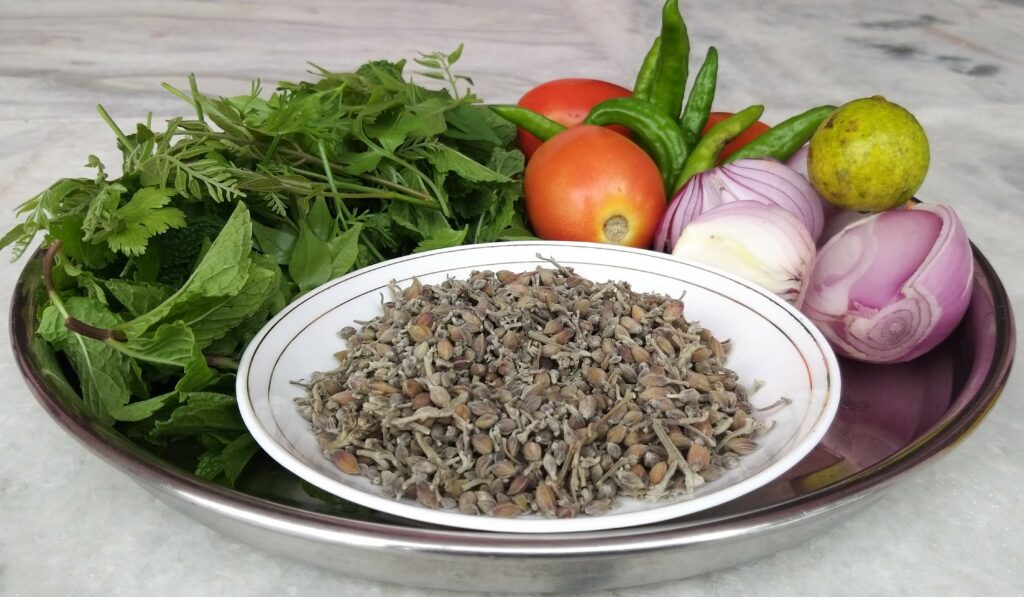 For preparing chutney, grind all the ingredients in a mixer except sugar and salt. Take out this mixture in a deep container then add salt and sugar. Now Soonani ki chutney is ready to serve.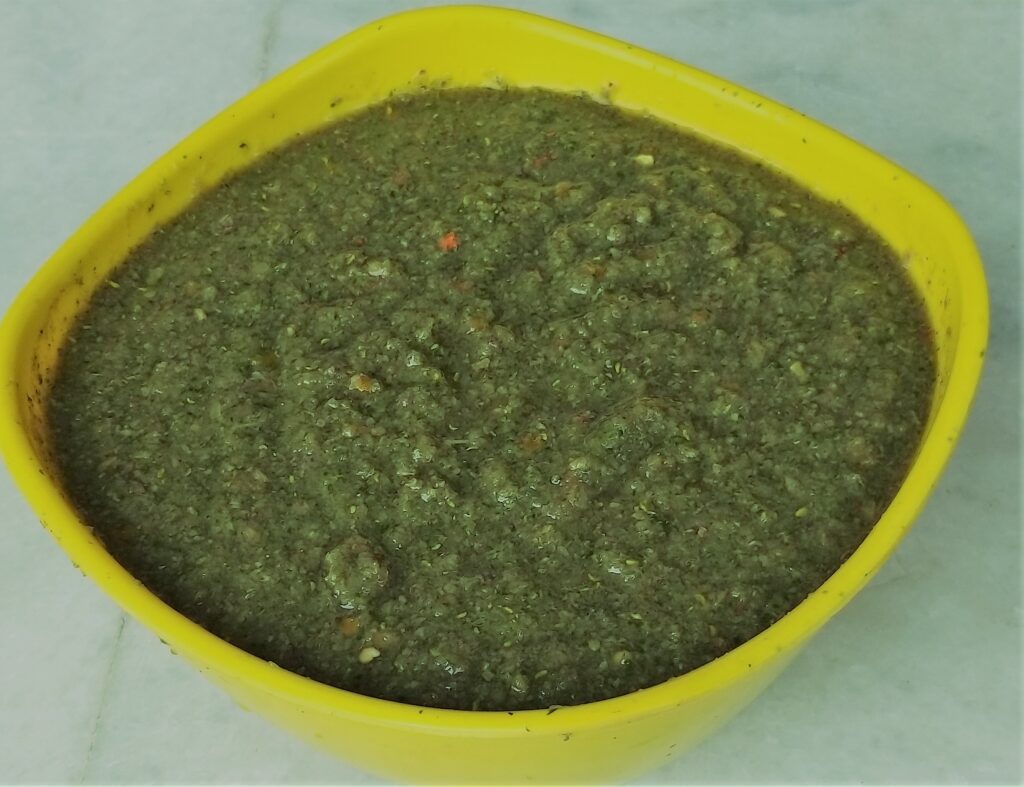 Kachru:
For preparing a kachru, ingredients required are 1kg fresh tender leaves and flowers, 1/2 kg besan (black gram powder) or corn flour. 1 cup amount fresh coriander leaves,1/2 table spoon ajwain, 3-5 green chillies, ½ table spoon turmeric powder, 2-3 chopped onions and salt according to taste.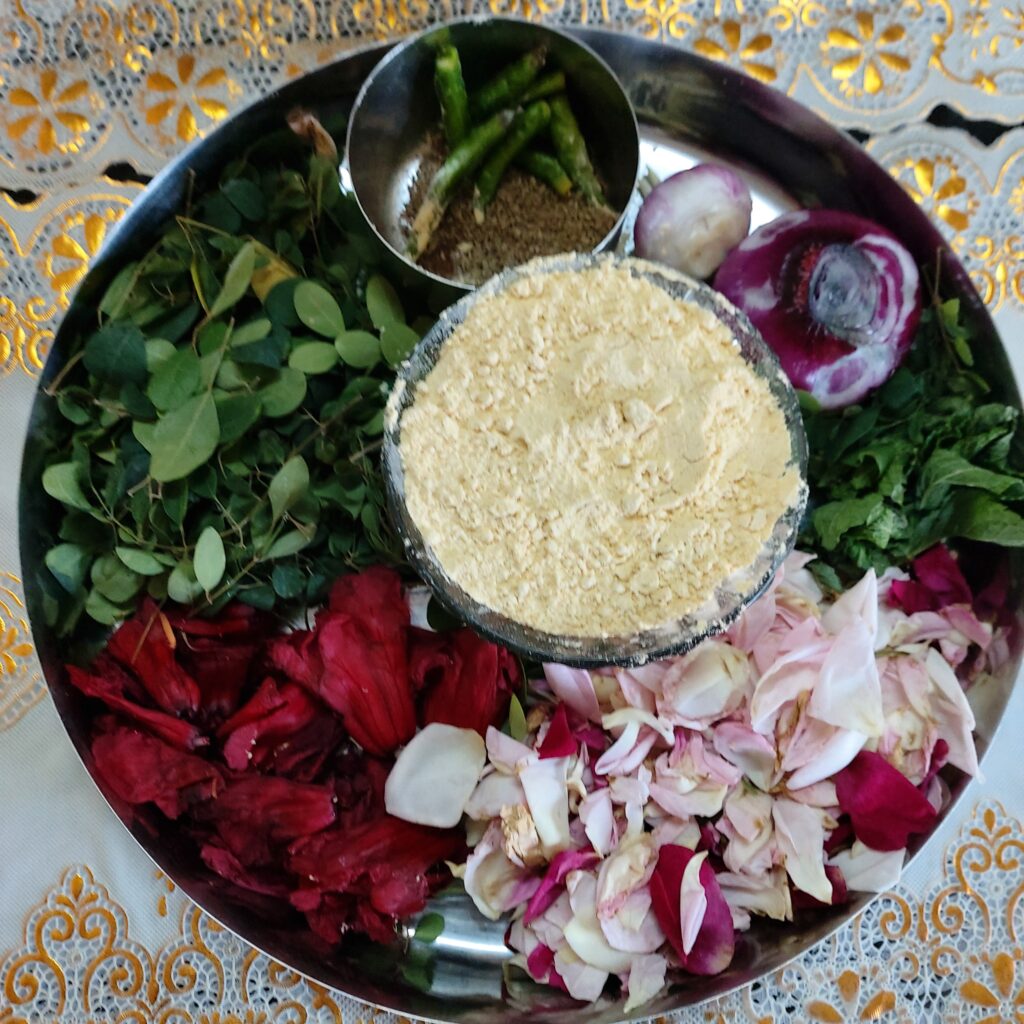 Make a paste of flower petals, besan or corn flour and spices. Heat some oil on a flat heating pan. Put this paste over a pan and cook for 15 to 20 minutes then kachru will be ready.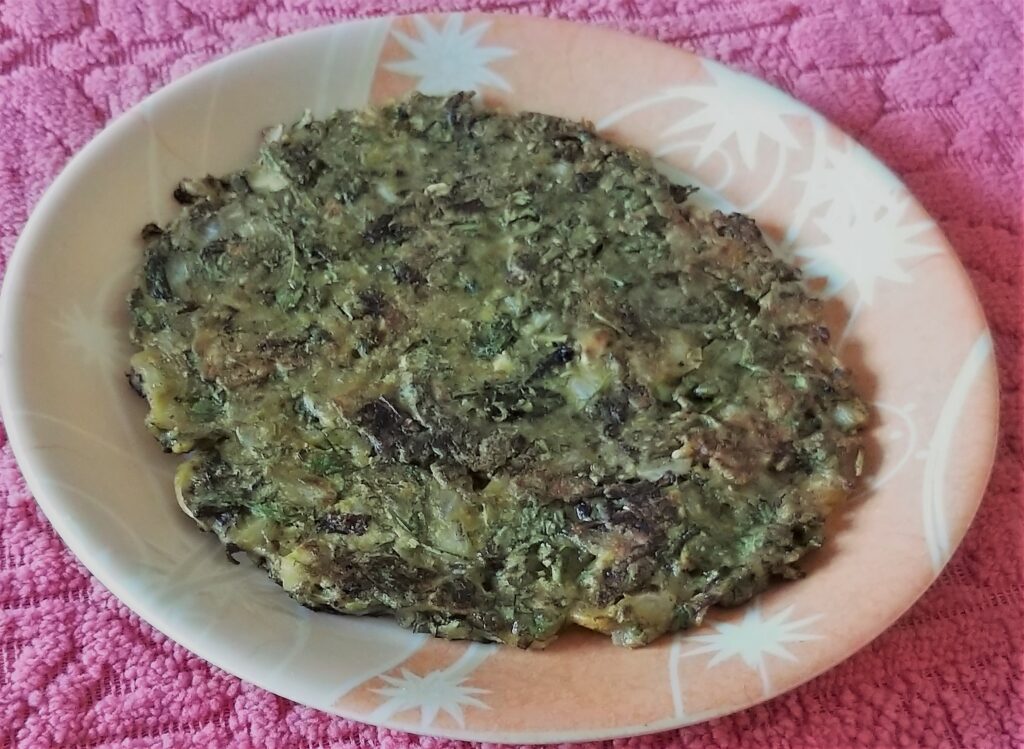 Nutrient Value:
Raw Leaf Food Value:
Nutritional value per 100 g of raw Soonani leaf contain, energy, 64 kcal: carbohydratec, 8.28 g; dietary fibre, 2.0 g; fat. 1.40 g; protein, 9.40 g; vitamin A, 378 μg; Thiamine (B1), 0.0530 mg; Riboflavin (B2), 0.660 mg; Niacin (B3), 0.60 mg; Pantothenic acid (B5), 0.125 mg; Vitamin B6, 1.200 mg; Folate (B9), 51.7 mg; Vitamin, 51.7 mg. (USDA Nutrient Database)
Raw pods Food Value:
Nutritional value per 100 g of raw soolani pods contain, Eeergy, 37 kcal: carbohydrates, 8.53 g; dietary fibre, 3.2 g; Fat. 0.20 g; protein, 2.10 g; vitamin A, 4 μg; Thiamine (B1), 0.257 mg; Riboflavin (B2), 0.074mg; Niacin (B3), 0.620 mg; Pantothenic acid (B5), 0.794 mg; Vitamin B6, 1.120 mg; Folate (B9), 141 mg; Ca,30mg;Fe.036mg;Mg, 45mg; Mn,0.259mg:P,50; K,46.1;Na,42; Zn,0.45mg. (USDA Nutrient Database)
Other Uses:
Soonani is a multipurpose tree with multifarious uses, beside its edible uses plant is also used as a source of fuel, fodder, gum, fiber and dye. A reddish gum obtained from the bark is used as a seasoning 2,6.Plants can be grown in garden for shade and support for climbing climbers. It is also planted as live fences and an informal hedge for wind protection. Mature seed and pods yield oil known as 'oil of ben '2,6. This oil has been used to lubricate watches and other fine machinery. It is also used in perfumery, artist's paints, soaps and ointments 2,6. A fiber is obtained from the beaten bark, which is used to make small ropes and mats. The bark is also used for tanning 2,6. The wood is very soft, corky and light, and is useful only for light construction work, it also yields a blue dye 2,6.
Seek advice from a professional before using this plant medicinally.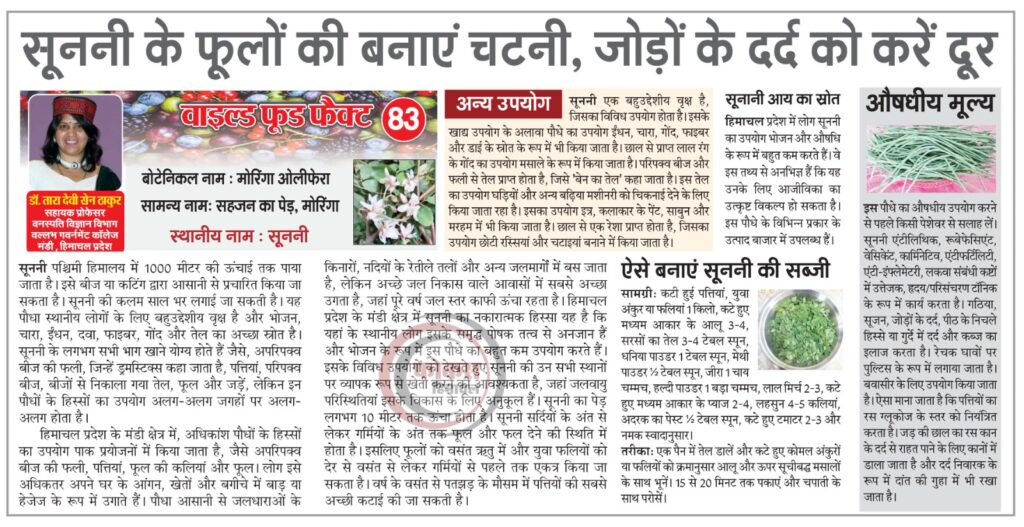 Medicinal Value:
Antilithic, rubefacient, vesicant, carminative, antifertility, anti-inflammatory, stimulant in paralytic afflictions; act as a cardiac/circulatory tonic, used as a laxative, abortifacient, treating rheumatism, inflammations, articular pains, lower back or kidney pain and constipation, Purgative, applied as poultice to sores, rubbed on the temples for headaches, used for piles, fevers, sore throat, bronchitis, eye and ear infections, scurvy and catarrh; leaf juice is believed to control glucose levels, applied to reduce glandular swelling Rubefacient, vesicant and used to cure eye diseases and for the treatment of delirious patients, prevent enlargement of the spleen and formation of tuberculous glands of the neck, to destroy tumors and to heal ulcers.
The juice from the root bark is put into ears to relieve earaches and also placed in a tooth cavity as a pain killer, and has anti-tubercular activity Used for dental caries, and is astringent and rubefacient; Gum, mixed with sesame oil, is used to relieve headaches, fevers, intestinal complaints, dysentery, asthma and sometimes used as an abortifacient, and to treat syphilis and rheumatism High medicinal value as a stimulant, aphrodisiac, abortifacient, cholagogue; used to cure inflammations, muscle diseases, hysteria, tumors, and enlargement of the spleen; lower the serum cholesterol, phospholipid, triglyceride, VLDL, LDL cholesterol to phospholipid ratio and atherogenic index; decrease lipid profile of liver, heart and aorta in hypercholesterolaemia rabbits and increased the excretion of faecal cholesterol Seed extract exerts its protective effect by decreasing liver lipid peroxides, antihypertensive compounds thiocarbamate and isothiocyanate glycosids have been isolated from the acetate phase of the ethanolic extract of Moringa pods1,3,4.5
Soonani as a source of income:
People in Himachal Pradesh use soonani very less as a food and medicine. They are unaware of the fact that it can be excellent source of livelihood option for them. Soonani is known for its tremendous economic potential in other parts of country. A variety of this products of this plant are available in the market. A few of them are listed below.
1.Soonani (Moringa,Drumstick) Seeds.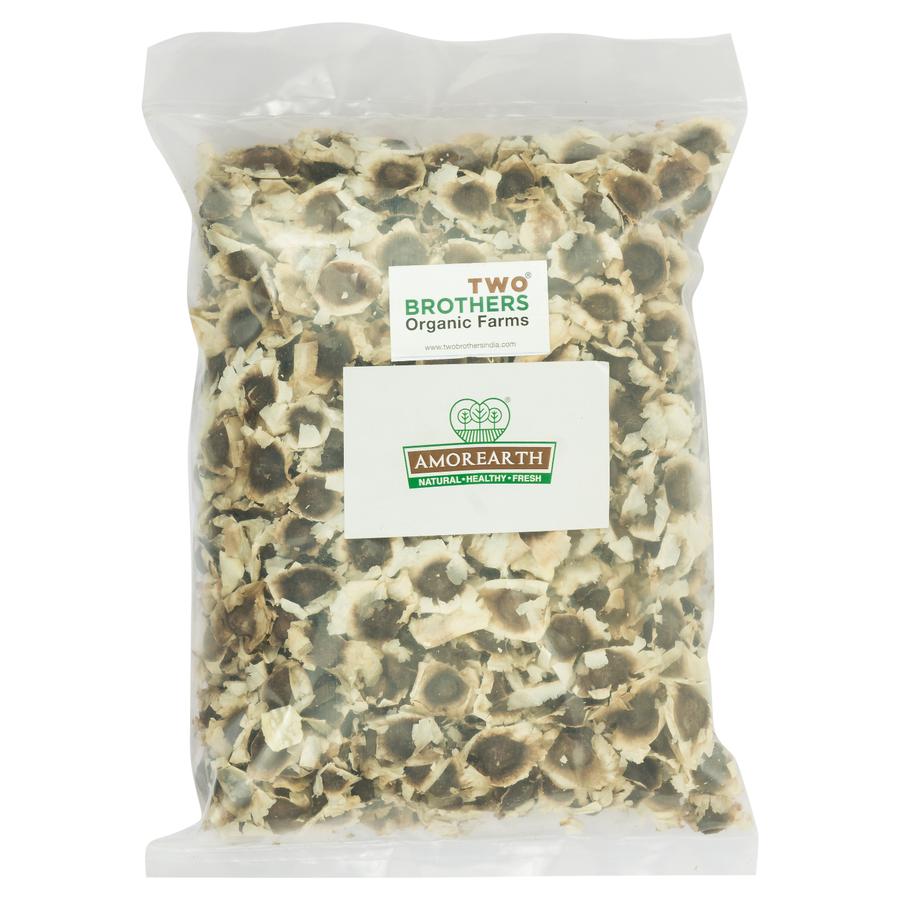 2. Soonani (Moringa) Leaf Powder.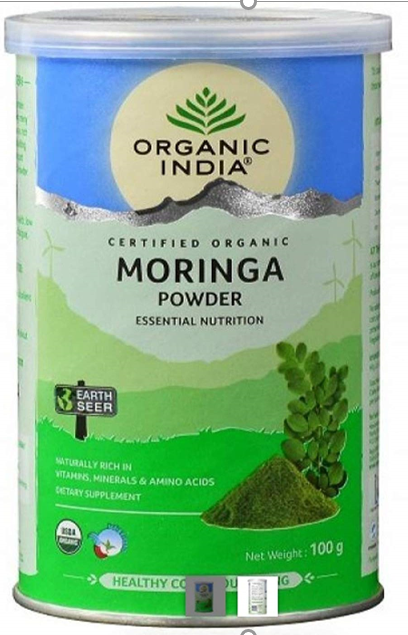 It contain 17 times more calcium than that of milk,25 times more iron than that of Spinach.A rich source of Vitamin C.An excellent source of Amino acids (Amino acids form proteins),boosts overall energy level, increases stamina & vitality and naturally restores essential vitamin & mineral imbalances
3.Natural soonani ( Moringa) Tablets and Capsule .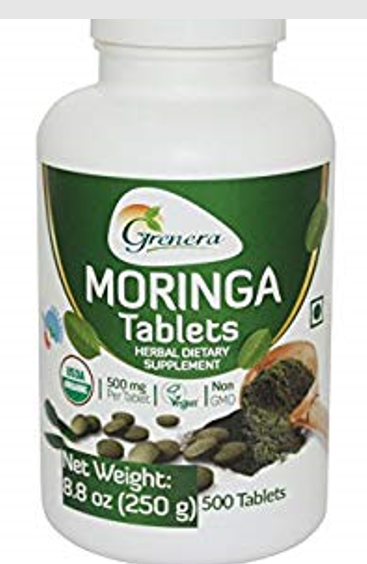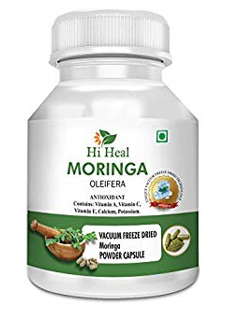 Thus, poor people can treat soonani plant a good source of income generation.
References:
1.The Wealth of India. (1962); (A Dictionary of Indian Raw Materials and Industrial Products). Raw Materials, Vol. VI: L-M; Council of Scientific and Industrial Research: New Delhi, 425– 429.
2.Bown. D.(1995): Encyclopaedia of Herbs and their Uses. Dorling Kindersley, London. ISBN 0-7513-020-31! 238
3.Padmarao P, Acharya BM, Dennis TJ. (1996); Pharmacogenetic study on stembark of Moringa oleifera.
4.Dahot MU. (1988); Vitamin contents of flowers and seeds of Moringa oleifera. Pak J Biochem 21: 1–24Lam. Bulletin of Medico-Ethno-Botanical Research 17: 141–151.
5.Ruckmani K, Kavimani S, Anandan R, Jaykar B. (1998); Effect of Moringa oleifera Lam on paracetamol-induced hepatoxicity. Indian J Pharm Sci 60: 33–35.
6.Website; http://www.worldagroforestry.org/