Family: – Polygonaceae
Synonym: – Rumex hamatus, Rumex ramulosus, Rumex tuberosus, Rumex esquirolii.
Common name: Nepal Dock.
Local Name: Jalbhangru (जलभांगरु), Malora, Ubad Palak, Gandaora
Jalbhangru is a perennial herb producing erect, branched stems from a large root stock. Jalbhangru commonly occur in grassland, bushland, rain-forest, forest edges, riverside, nallahs, water channel, damp places and swamps up to an altitude of 1000 – 3500 m in Western Himalayas.
Jalbhangru leaves are frequently employed to get relief from irritation caused by Koogas (Urtica dioca, Urtica purviflora and Gerardina diversifolia) leaf.
The leaves of Jalbhangru are edible and are a rich source of natural antioxidants due to presence of oxalic acid. These are cooked to prepare leafy vegetable saag. It is said that Jalbhangru saag should not be eaten in large amounts since the oxalic acid present in it can lock-up other nutrients in the food, especially calcium and can cause mineral deficiencies. However, it is perfect in smaller quantities.However, best way to use edible leaves of Jalbhangru is by mixing these along with other available greens of the season and then cook as a leafy vegetable 'saag'.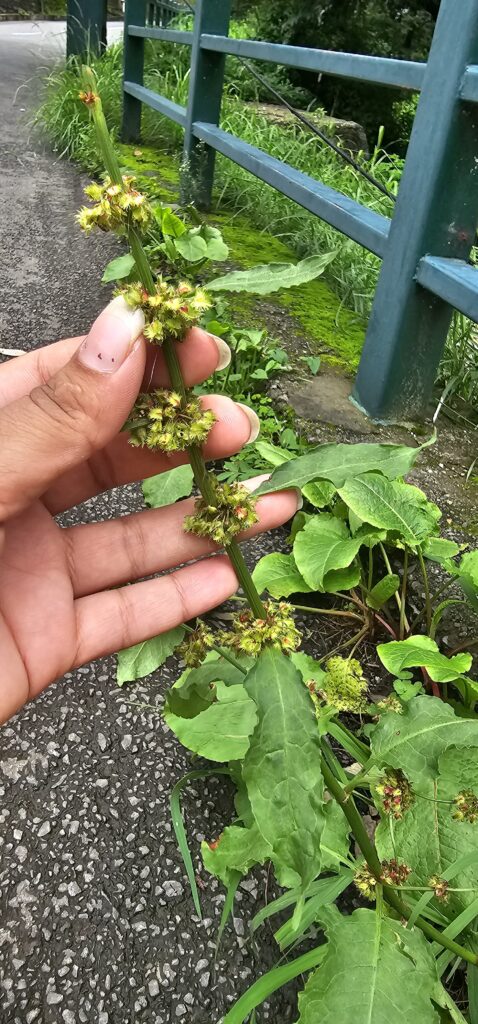 This was a very common traditional practice in villages where women used to collect more than 70 herbs which includes both cultivated and wild depending upon their availability and then cook these into leafy vegetable 'saag' once in a week.. In this way they use almost all medicinally important edible plants in moderation without having any side effects. This practice of including many nutritionally rich medicinal food plants in the food plate was very helpful to maintain good health of all the family members. But due to westernization, urbanization and modernization, there is a sharp decline of traditional knowledge and practice among younger generation. As a result, this practice is losing ground and at present only very few women living in villages practice it.
Jalbhangru is harvested from the wild for local use as a food, fodder and medicine. Local people usually harvest its leaves at time of food scarcity, but it can be possible good food supplement.
People with a tendency to rheumatism, arthritis, gout, kidney stones or hyperacidity should take especial caution if including this plant in their diet since it can aggravate their condition 1.
Jalbhangru Plant:
Plant is stout, erect, rhizomatous, branched perennial herb up to 1.2 m tall, with green or pale brown stem.
Leaves alternate, simple; ocrea tubular; lower radicle leaves long-petiolate, upper leaves shortly petiolate; blade of lower leaves oblong-ovate, 20–33 cm × 12–20 cm, base cordate, margins undulate-denticulate, crispy or flat, puberulous beneath, blade of cauline and upper leaves nearly sessile broadly ovate-lanceolate, base cordate to rounded or subtruncate, uppermost sessile lanceolate.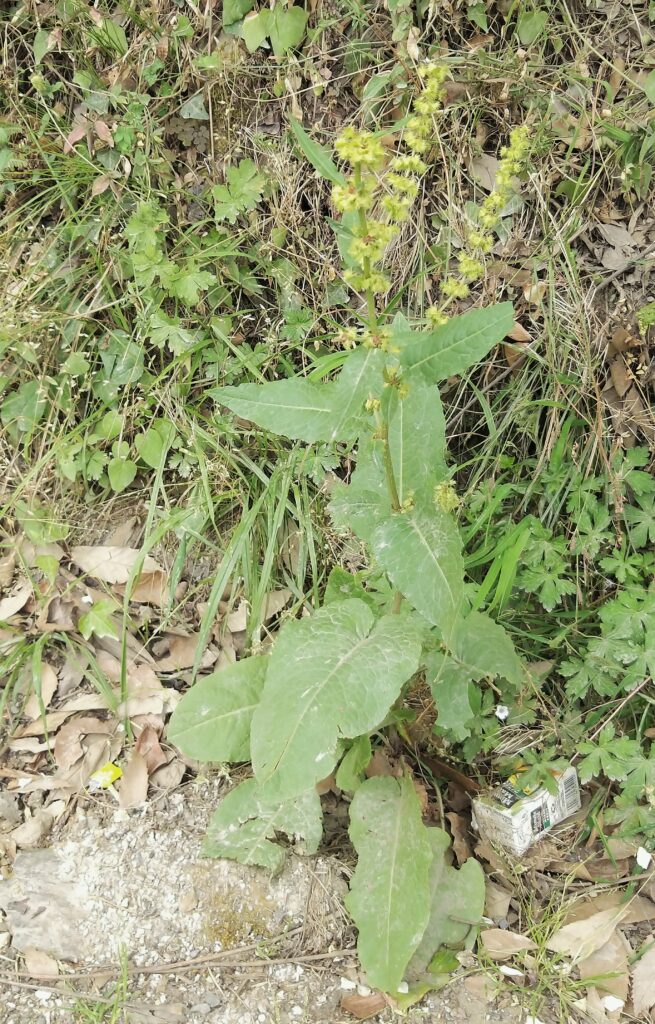 Inflorescence a panicle with spreading branches, almost leafless, with somewhat remote whorls of flowers.
Flowers unisexual, usually pendulous; tepals 6, reticulately veined; inner 3 oblong-ovate, 3–5 mm long in fruit, each margin with 5–6 hooked teeth, apex circinately incurled, at least 1 segment with pronounced fusiform tubercle (swollen midvein).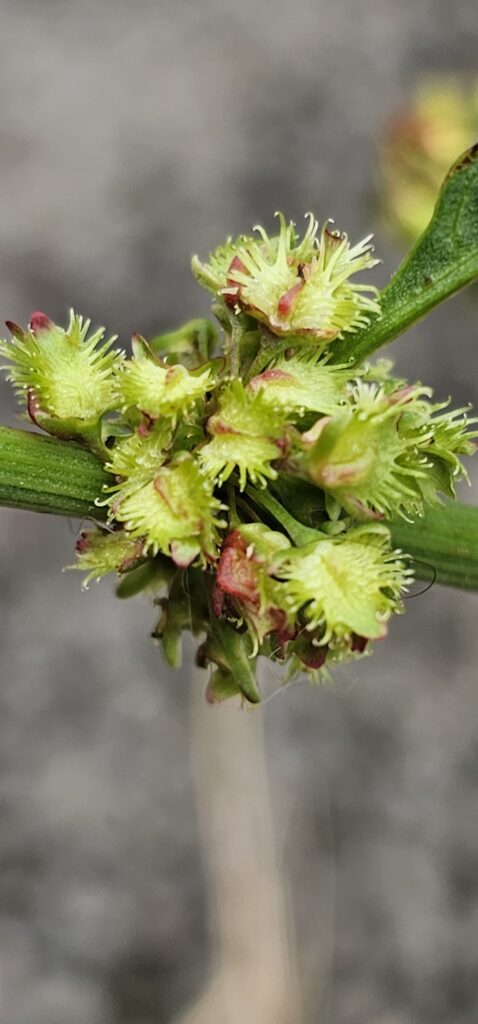 Fruit a sharply trigonous, ovoid nut 3–5 mm × 2–2.5 mm, glossy dark brown enclosed in the hooked fruiting tepal.
Jalbhangru can provide edible leaves throughout the year.
Edible Uses:
Young leaves and tender shoot of Jalbhangru are used as a pot herb and cooked like spinach. Leaves are also used to prepare chutney.
Leafy Vegetable (Saag):
Ingredients:
Chopped young leaves and tender shoot tips of Jalbhangru and other wild herbs1 kg; mustard oil, 2 table spoons; coriander powder 1 table spoon; fenugreek powder, ½ table spoon; cumin seed ¼ table spoon; turmeric powder, 1/4 table spoon; red chillies, 2-3; chopped onions 2-4; garlic, 4-5 cloves; ginger paste ½ table spoon and salt according to taste.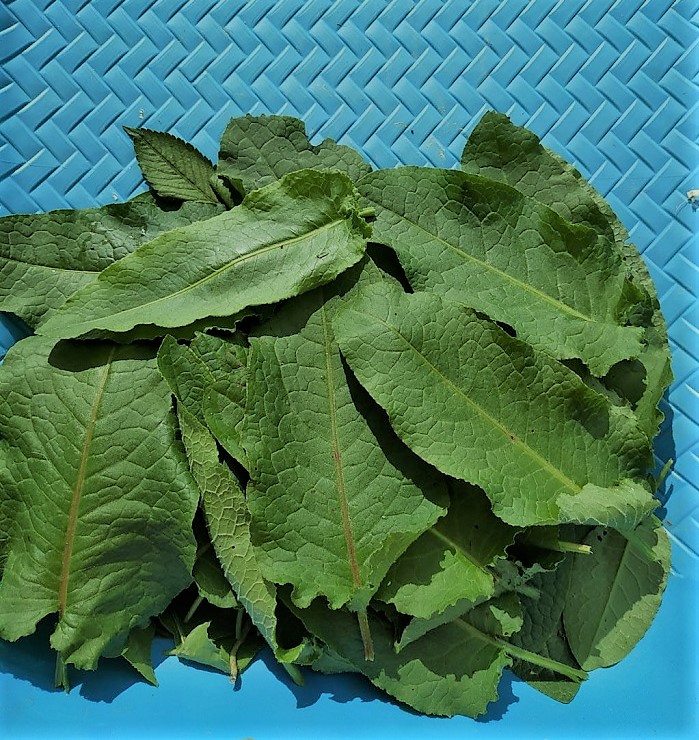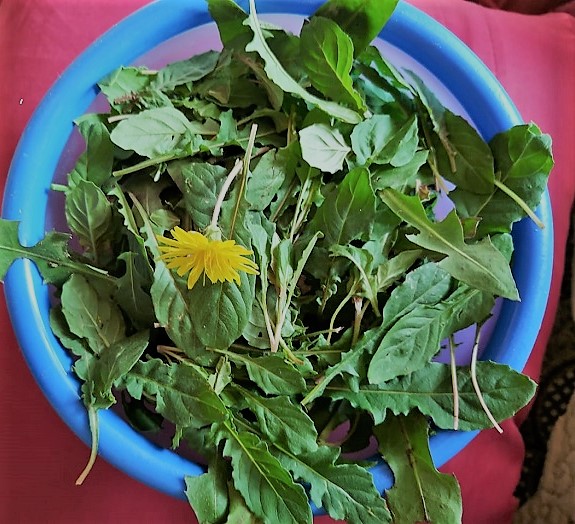 Method
Boil chopped leaves till they become soft. Then mesh manually or in a mixer. Then sauté with hot mustard oil and the spices listed before in sequence. This sauted sag is then ready and can be served as such or can be mixed with 2 or 3 chopped onion or boiled potato and cooked for another 5 to 10 minutes before serving.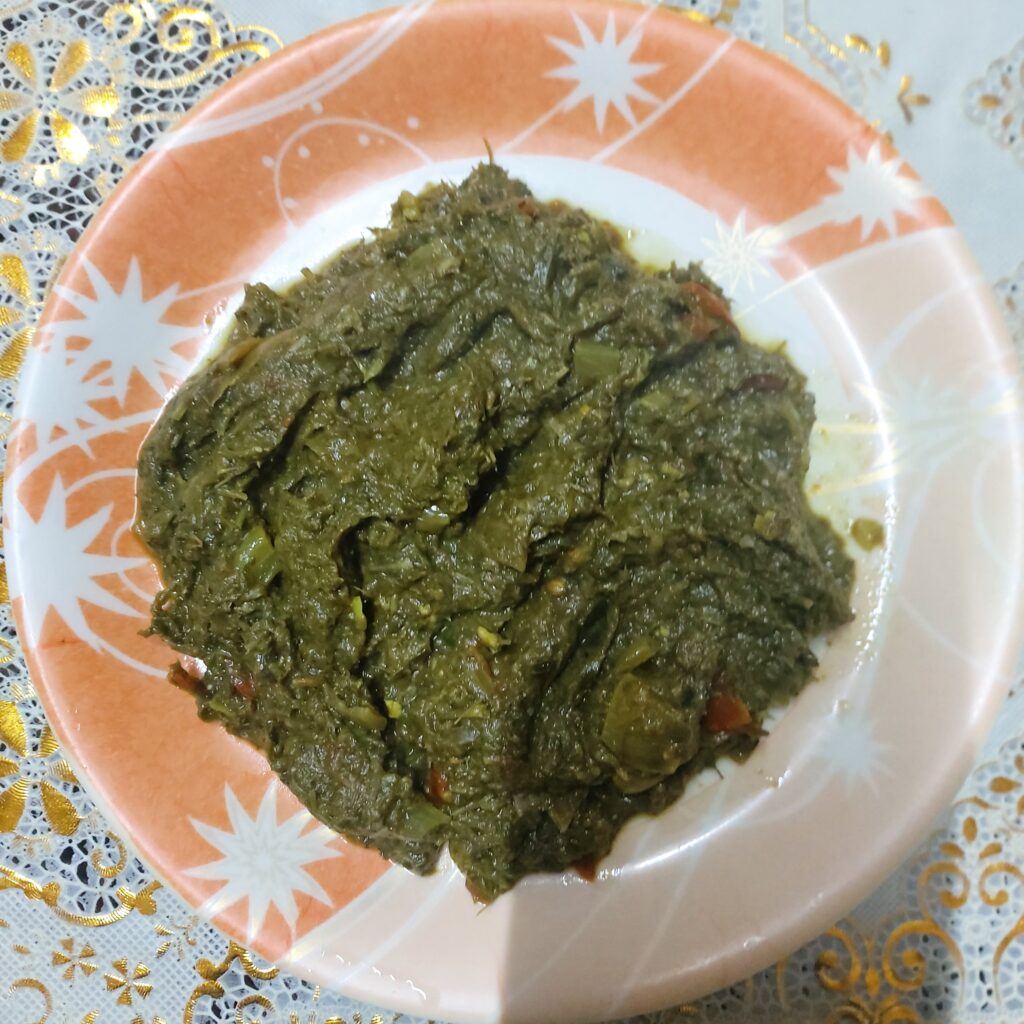 Chutney Preparation:
For preparing chutney grind Jalbhangru leaves and tender tips, 200 g; mint leaves, 200g; medium sized onion, 2; green chilies, 6-8 in a mixer grinder and add to this salt according to taste. Now chutney is ready to serve/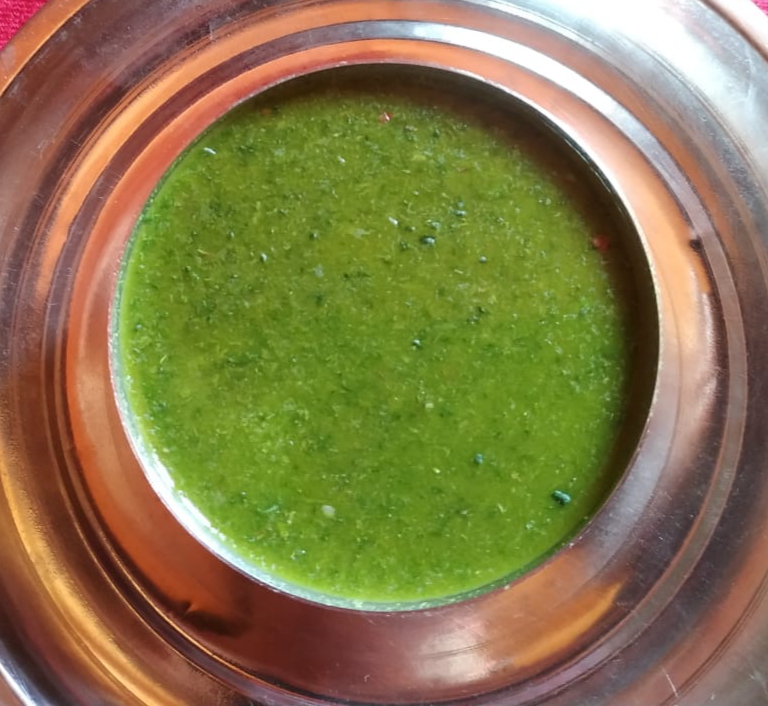 Seek advice from a professional before using this plant medicinally.
Medicinal Uses:
Inhabitants use boiled thrashed roots and mustered oil together for relieving rheumatic pain. Extracts and metabolites from this plant exhibits pharmacological activities including anti-inflammatory, antioxidant, antibacterial, antifungal, antiviral, insecticidal, purgative, analgesic, antipyretic, anti-algal, central nervous system depressant, genotoxic, wound healing and skeletal muscle relaxant activity. A strong decoction of the root is applied to dislocated bones. The juice of the leaves is applied externally to relieve headaches. A decoction of the plant is used to wash the body in order to alleviate body pain A paste of the root is applied to swollen gums1. Due to its remarkable biological activities, it has the potential to act as a rich source of drug against life threatening diseases.
Other Uses:
The root contains 5 – 13% tannin 2
References:
1.Bown. D. (1995): Encyclopaedia of Herbs and their Uses. Dorling Kindersley, London. ISBN,0-7513-020-31.
2. Chopra. R. N., Nayar. S. L. and Chopra. I. C (1982): Glossary of Indian Medicinal Plants. Council of Scientific and Industrial Research, New Delhi.