Family: Asphodelaceae
Synonym: Aloe vulgaris, Barbados aloe, Curaçao aloe.
Common Name: Aloe Vera
Local Name: Gawarpath (गवारपथा), Daware. Aloe Vera
Gawarpatha is bitter, nearly acaulescent, succulent, evergreen perennial herb, producing dense rosettes of long pointed leaves from a branched creeping rhizome. It occupies a wide range of habitat varying from forest to exposed rocky surface and cliff faces. Gawarpatha requires a well-drained soil may be a sandy or loamy sands and rocks. It generally prefers a sunny sandy and rocky habitat, but can tolerate light shade also. It is found growing naturally up to an altitude of 3500 m in Western Himalayas.
Gawarpatha grows wild and also cultivated widely as a medicinal or ornamental plant in field and gardens. With great efforts of Swami Ramdev people started cultivating and using this plant extensively. In Western Himalayas, one can find almost every house with cultivated gawarpatha for personal use. Once plant is grown in soil it grows enormously and overshadow the cultivated habitat, so better to plant it in wild habitat or remove extra parts or plant lets continuously. Some people have started cultivating this plant for commercial benefits also. Local people also harvest this from wild habitat for food, medicine and cosmetic. Indoors gawarpatha in pots are very helpful to remove toxins from the atmosphere. It is also unusual that gawarpatha continues to release oxygen and absorb carbon dioxide in the dark, so making it very suitable for growing in bedroom 1 .
Different varieties of gawarpatha are found in Western Himalayas with slight change in their color and taste, dark green, green and light green. Plant may be short-stemmed or stemless with thick, full leaves that are either green or grayish green. Some varieties are with white flecks on their stems.The serrated leaf margin is bordered by small white teeth. Variety with dark green in color is less bitter and more suitable for eating. Plant is known to have many medicinal and edible uses. In spite of bitter taste its leaves pulp is edible and cooked in a variety of ways.
Gawarpatha Plant: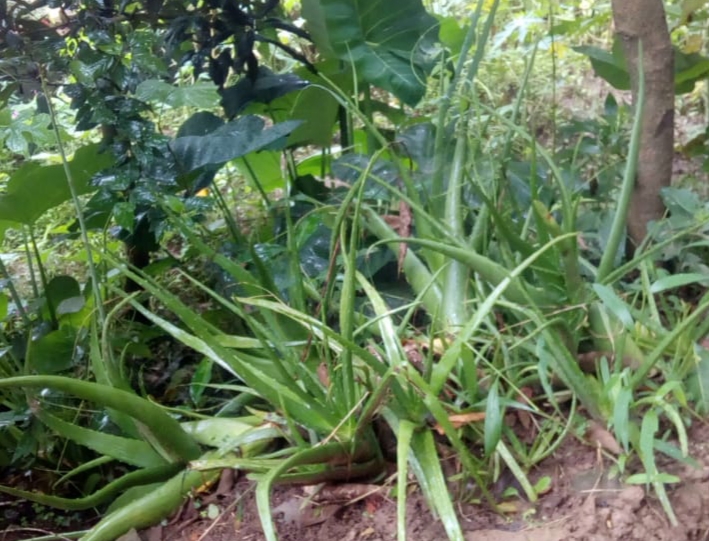 Nearly acaulescent, perennial herbs, 30-45 cm high.
Leaves sub- erect or spreading, numerous, thick, glaucous- green, lanceolate, margins with weak, pale prickles.
Flowers vermilion-colored, in simple erect racemes up to 35 inches tall.
.Gawarpatha plant can provide edible leaves throughout the year.
Edible Uses:
Leaves of gawarpatha are edible and harvested to cook a number of recipes like vegetable, HALWA, pickle, LADDU etc.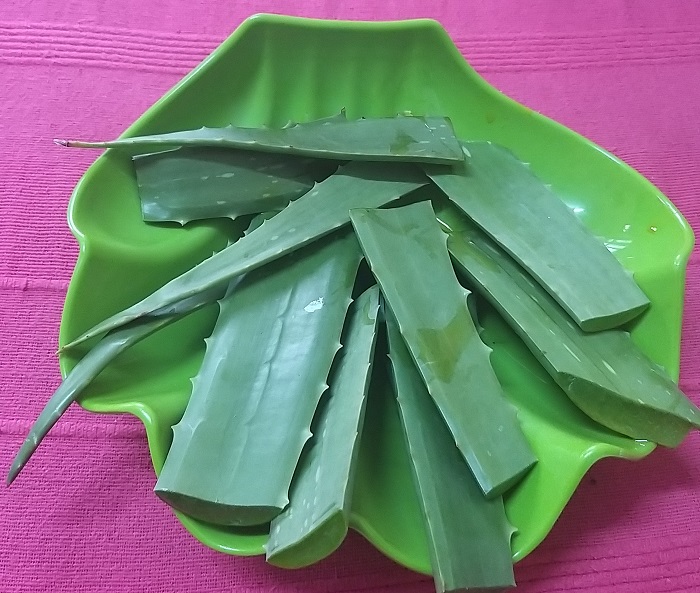 Vegetable:
Ingredients:
Peeled off chopped leaves, 1 kg; mustard oil, 3-4 table spoons; coriander powder 1 table spoon; fenugreek powder, ½ table spoon; cumin seed, 1 tea spoon; turmeric powder, 1/2 table spoon; red chillies; 2-3 medium sized chopped onions, 2-4; garlic, 4-5 cloves; ginger paste, ½ table spoon; Mango powder (Amchoor), sugar, 1 table spoon' 1 table spoon; garam masala, ½ tea spoon;1 cup amount chopped green coriander leaves and salt according to taste.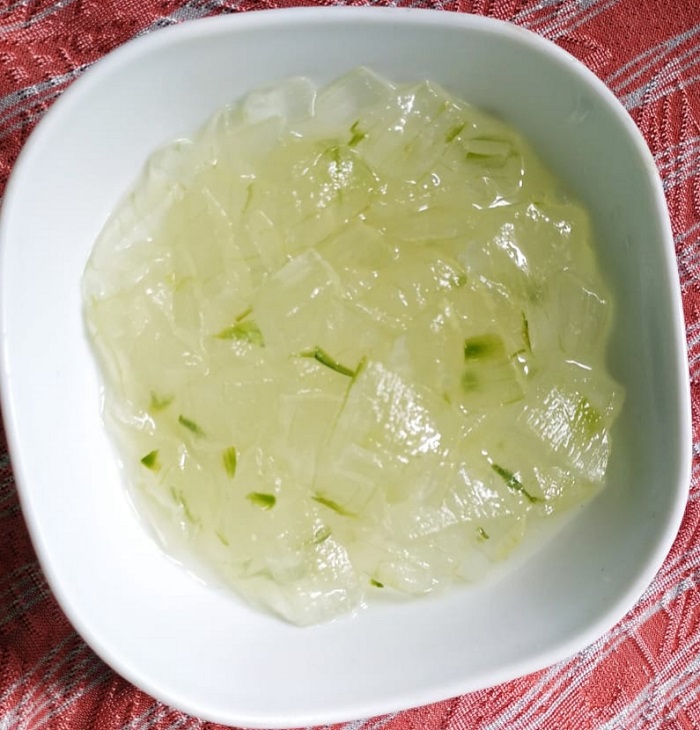 Method:
Heat mustered oil in a pan and saute peeled off chopped leaves with spices listed above. Add to it mango powder and cook for 10 -15 minutes. Mango powder will neutralize the bitter taste of gawarpatha leaves. Add one table spoon sugar and cook for 5 minutes to have better taste Garnish recipe with chopped green coriander leaves and then serve.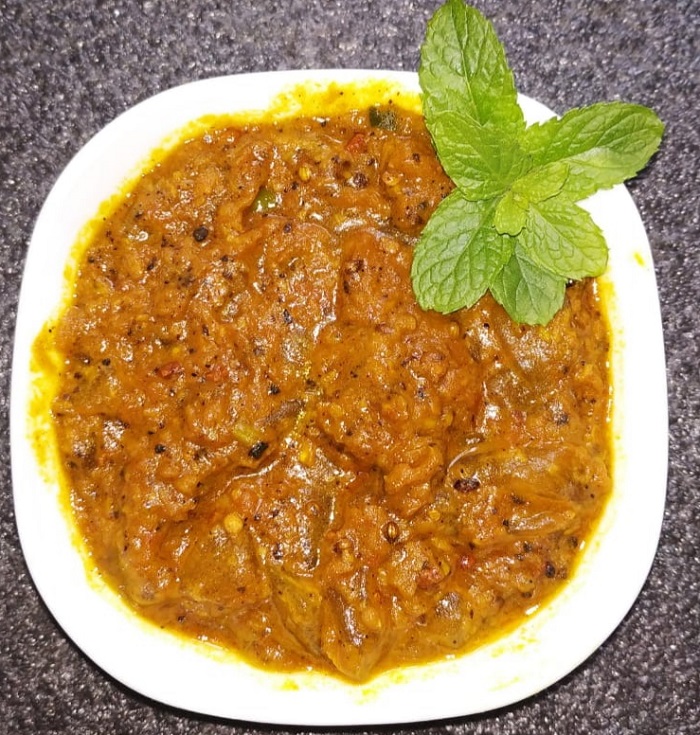 HALWA:
Ingredients:
Gawarpatha leaves pulp, 250 g: cow ghee, 250g; milk, ½ liter; mawa, 250g; sugar, 100-200 g; edible gum, 2 table spoon; raisins from seedless grapes, 2 table spoons; saffron, 1;4 tea spoon; grated dry coconut and other dry fruits acc, to taste.
Method:
Heat cow ghee in a pan and add to it peeled off chopped leaves of gawarpatha after grinding in a mixer, fry it till it turn brown, now add to it edible gum, milk stir well for next 10 to 12 minutes then add to it mawa and sugar mix it well and cook for 2-5 minutes. Add saffron and raisins. Garnish with dry fruits and serve.
LADDU:
Ingredients:
Gawarpatha leaves pulp, 250 g: cow ghee, 100g; milk, ½ liter; sugar, 100-200g, wheat flour ½ kg, edible gum, 2 table spoon; raisins from seedless grapes, 2 table spoons; grated dry coconut and other dry fruits acc. to choice.
Methods:
Grind gawarpatha pulp in a mixer to convert it into juice, Heat cream in a pan and add to it milk gawarpatha juice and edible gum, stir well and add sugar/jiggery, mix it well till it condenses in the form of mawa. Heat cow ghee in another pan and add to it wheat flour and mix well till it turn brown. Add to it gawarpatha mawa and dry fruits mix well and roll it into laddu and serve
Pickle:
Ingredients:
Peeled off chopped leaves, 1 kg; rai powder, 2 table spoons; black pepper, ¼ tea spoon and salt acc. to taste.
Method:
Peel off leaves, dip in water and sieve to remove bitter gel. This gel can be collected in bottle and used in variety of ways (Hair wash,face wash or morning drink).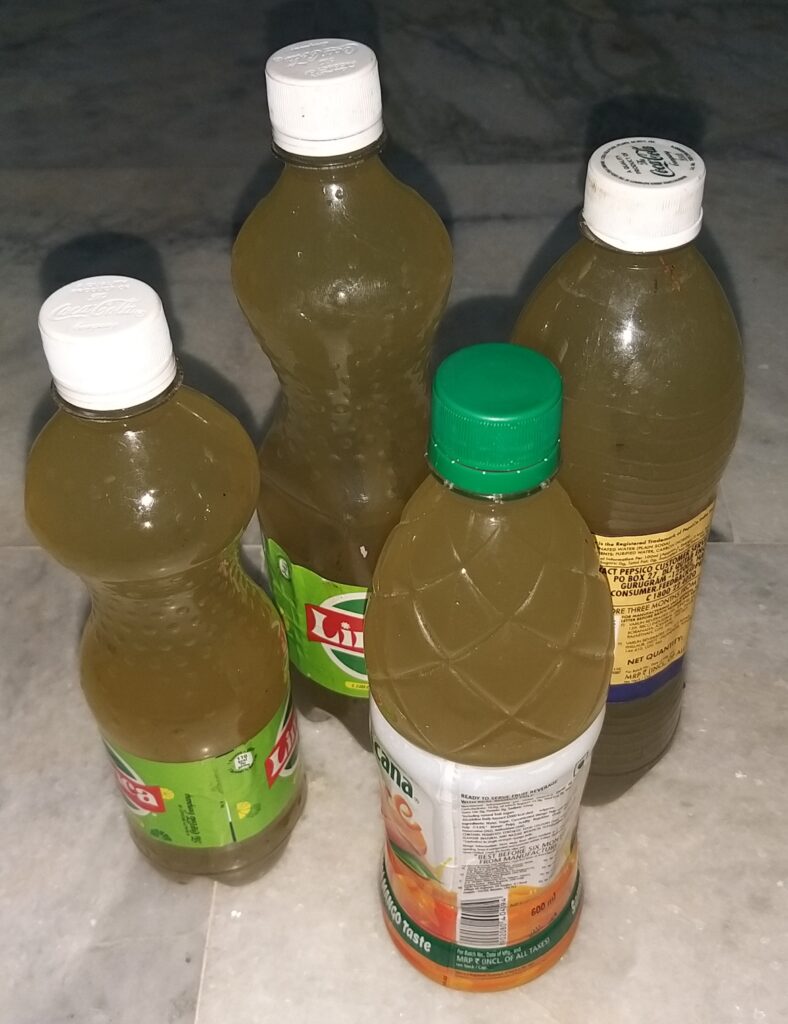 Chop peeled washed leaves into small cubical pieces and place for 4-5 hours in full sunlight.. Mix to it rai powder, a pinch of black pepper or other spices like turmeric, chilies etc acc. to choice.. Add salt acc. to taste and place inside a glass jar. After 10 to 15 days pickle is ready to eat.
Seek advice from a professional before using this plant medicinally
Medicinal Uses:
Gawarpatha pulp is very helpful to cure joint pain, back, neck pain. Acc. to local people it is very helpful for women after delivery to overcome adverse effect of delivery on body, so given to them in the form of HALWA, LADDU etc. Leaves gel or juice a also considered good for better hairs, skin and for curing diabetes. It is bitter, sweet, cooling, anthelmintic, aperient, carminative, deobstruent, depurative, diuretic, stomachic, emmenagogue, ophthalmic and alexeteric2. The juice is used in dyspepsia, amenorrhoea, burns, colic, hyperadenosis, hepatopathy, splenopathy, skin diseases, constipation, spanomenorrhea, vitiated conditions of vata and pitta, abdominal tumours, dropsy, carbuncles, sciatica, lumbago and flatulence. Also used for helminthiasis in children and is purgative, athelmintic and emmenagogue.it is used for local application in painful inflammations, chronic ulcers and catarrhal and purulent opthalmia2.
Chemical constituents:
The leaves contain barbaloin, chrysophanol glycoside and the aglycone, aloe-emodin. Mucilage of the leaves contains glucose, glactose, mannose and galacturonic acid in addition to an unidentified aldopentoseb and a protein with 18 amino acid. The plants contain aloesone and aloesin 2.
Other Uses:
Gawarpatha leaf extracts are used in skin-care cosmetics industry and also used to manufacture soap and shampoo. Plants have been grown indoors in pots in order to help remove toxins from the atmosphere 1. Gawarpatha is also grown as a ornamental plant in gardens. The gel obtained from the leaves is used in a coating on grapes to lengthen the shelf life considerably. This patented method could also be applicable in other high-value fruits and vegetables 3
Some Market Products Of Gawarpatha:
Gawarpatha leaf extract is widely used for commercial manufacture of following products.
Face Wash: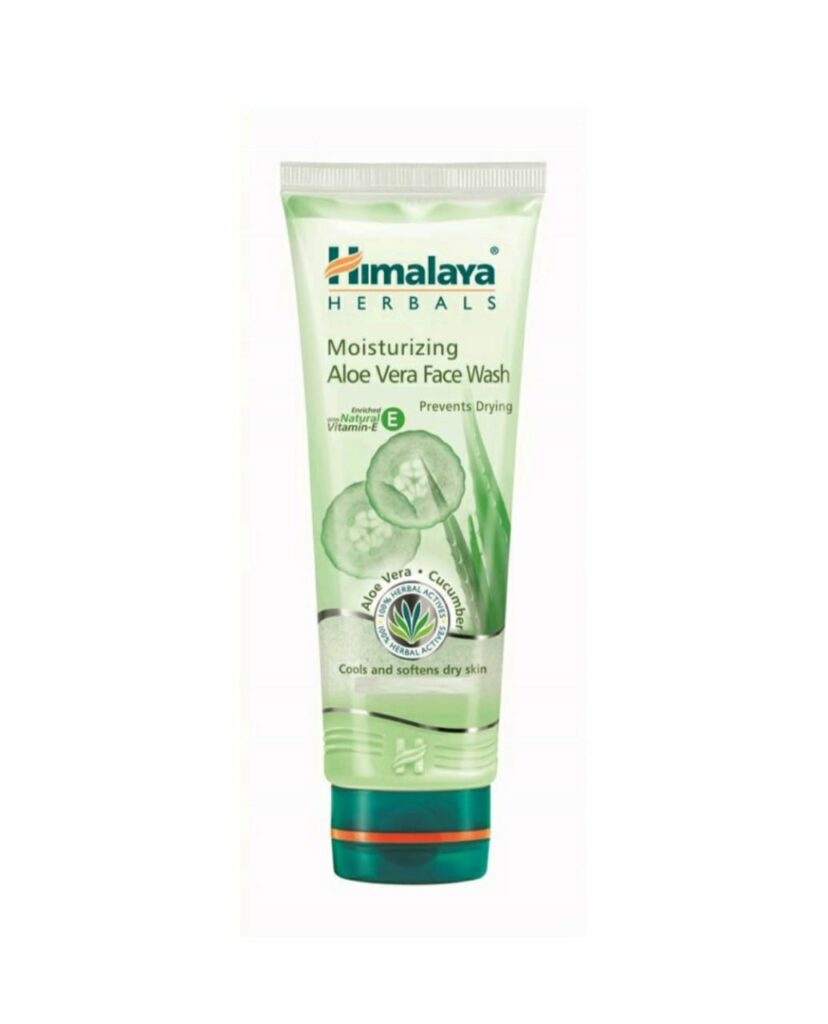 Properties:
A GENTLE ALOE VERA FACE WASH FOR CLEANING AND HYDRATING: Removes dirt and impurities while hydrating dry skin. Aloe Vera has hydrating, softening and nourishing properties to support normal skin and dry skin.
Moisturizing cream:
Properties:
Natural Aloe Aqua Cream is an organic moisturizing cream which is formulated with USDA approved Organic Aloe Extract to calm tired skin caused by exposure to the sun. aromatica's 95%,moisturizer providing refresh feeling without any sticky feeling.
Aloe vera cream :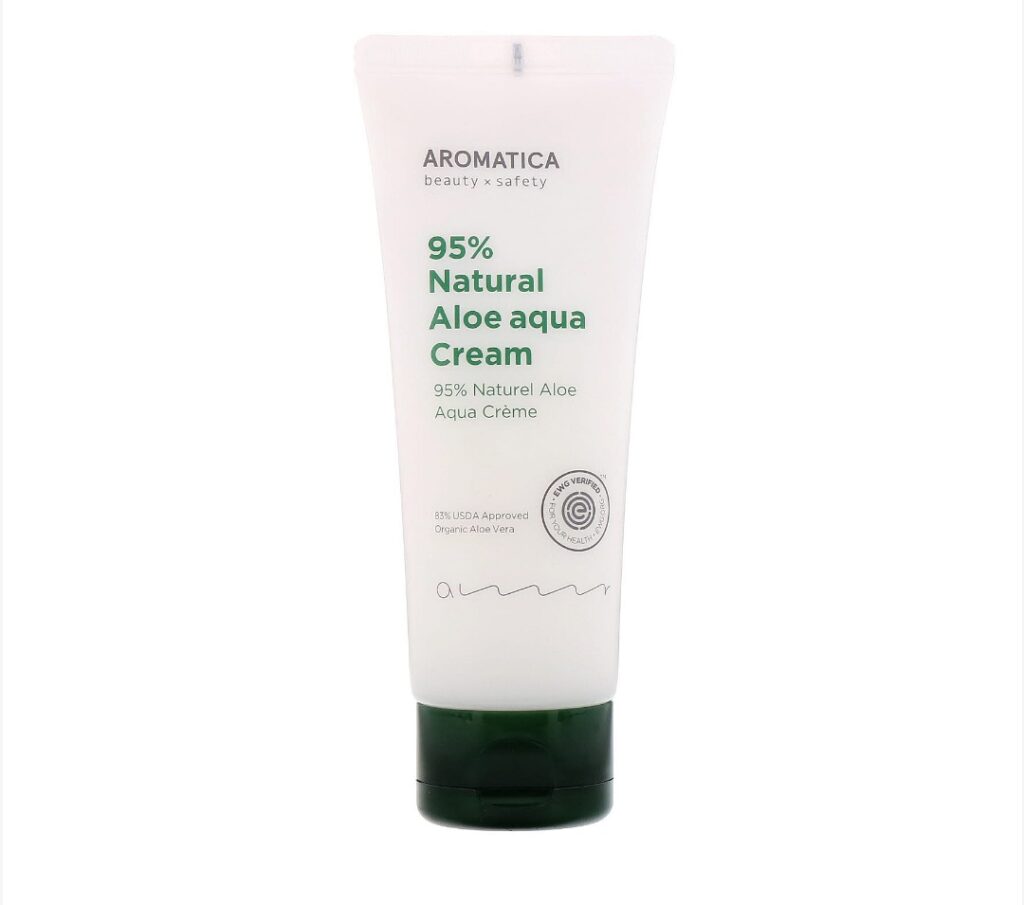 A colorless and unscented cream containing 95% naturally derived ingredients minimizes skin irritation, suitablie for sensitive skin.
Moisturizer: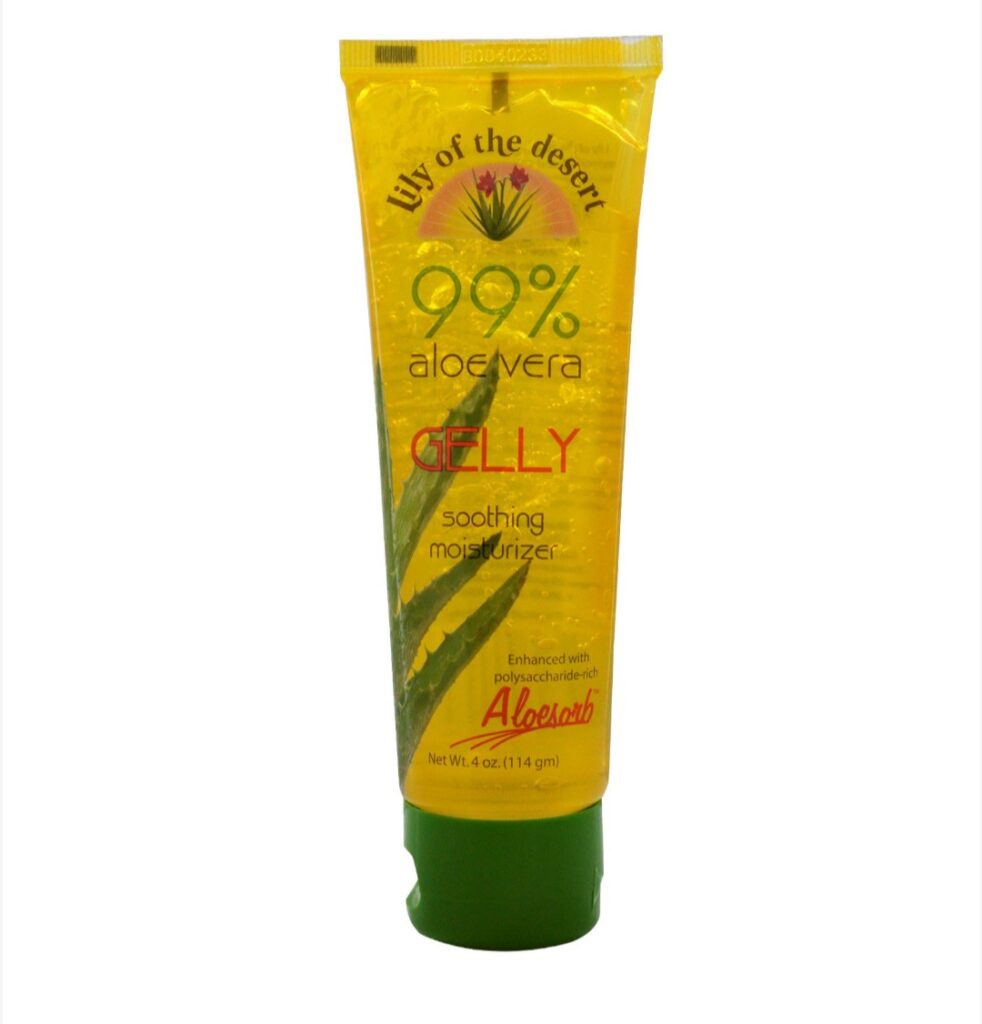 Properties:
Aloe vera has been known as nature's moisturizer for thousands of years
99% Aloe Vera Gelly instantly cools the skin while hydrating at least 3 epidermal layers
Cools skin after prolonged sun exposure
Reduces the appearance of damaged skin
Specially formulated to naturally replenish the skin
Aloe Vera Juice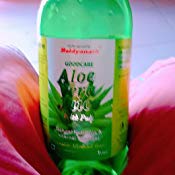 Properties:
Helps build up a healthy digestive system
Helps reduce fat and tones your body
Improves your immune system
Protects your liver
Helps in constipation
Helps combat skin allergies
Beneficial for blood pressure patients
Effective for people suffering from joint pain (arthritis)
Kapiva Ayurveda 100% Organic Veg Aloe Vera and Hairshine – 60 Capsules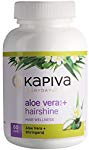 Aloe Vera gel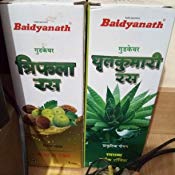 References:
1.Wolverton, B. C. (1996). Eco-friendly house plants. London: Weidenfeld and Nicolson.
2.Purohit SS, Sharma AK, Prajapati ND, Kumar T. A handbook of medicinal plants: a complete source book. Edition. 2009;2:352-3.