Family: Rhamnaceae
Synonyms: Paliurus mairei, Rhamnus jujube, Rhamnus mauritiana, Ziziphus jujube, Ziziphus jujube, Ziziphus rotundata, Ziziphus tomentosa
Common Name: Indian Jujube
Local Name: Baer (बेर), Brari.
Baer is a fast growing, spiny shrub or tree with a spreading crown. It is commonly found growing in slopes along roadsides, pathways, forests, thickets, riverbanks, and edges of hills up to an altitude of 1800 m in Western Himalaya. Baer grows best in sunny well-drained habitat from root suckers.
Ripe fruits of baer are sweet and edible. These are considered as tonic and known to have cooling and appetizer properties. Fruits are locally processed to prepare tasty sweet and sour 'badiyan' to ensure its availability in off season. Plant is in fruiting from December to March.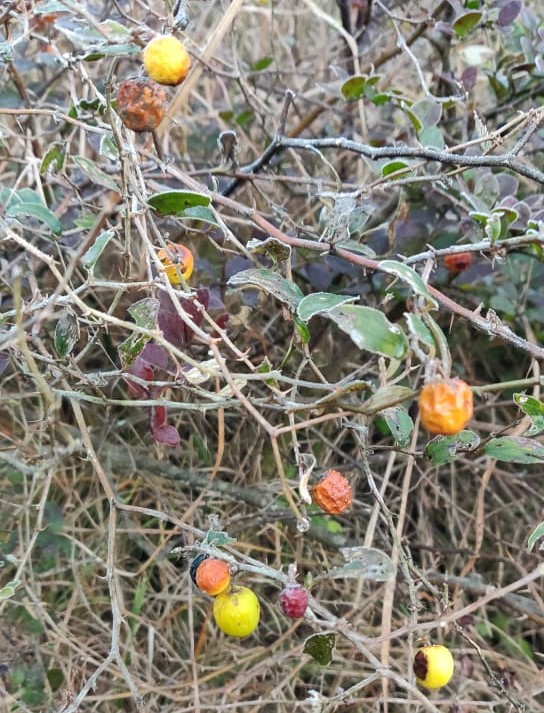 The roots are bitter, cooling. and tonic. These are used locally in preparation of traditional local alcoholic drink. Young leaves are cooked as vegetable or 'kachru' a local traditional dish. Local people of Western Himalaya harvest baer fruits and roots from wild habitat as a source of food and medicine for their personal use.
Plant can be grown as a live fence to demarcate boundaries and exclude livestock from agricultural land. It has also the potential to be grown as a commercial crop
Baer Plant:
Baer is a large shrubs or small sub deciduous to evergreen trees, with spreading crown and spines. Plant can be 3-4 to 15 m tall depending upon habitat. Spines usually in pairs, one straight, the other curved.
It grows vigorously from root suckers.
Leaves 2-3 cm long, sub- orbicular to ovate-oblong, rounded at ends, glabrous above, buff tomentose beneath, entire or serrulate.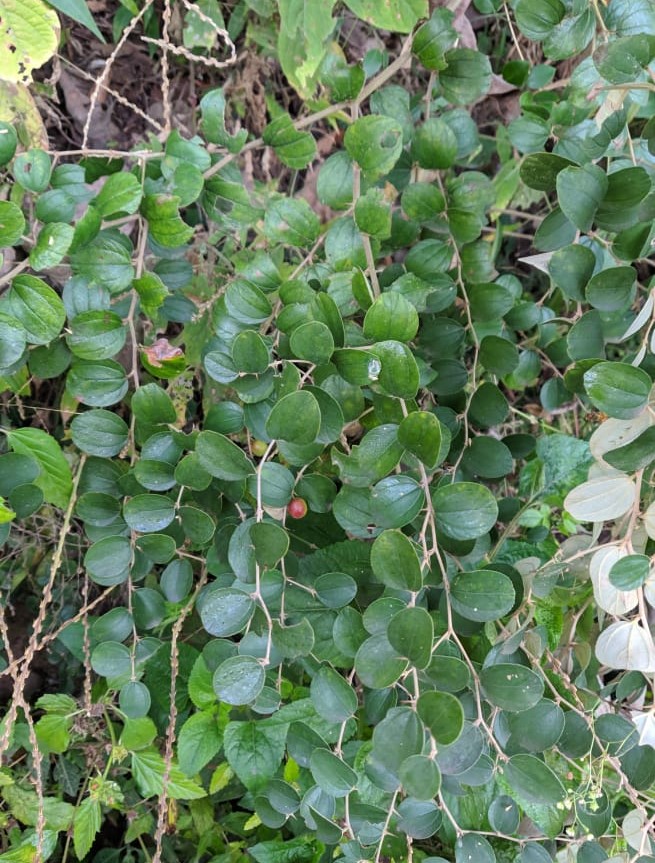 Flowers 2-3 mm, across, greenish- yellow, in axillary cymes. Drupes globose or ovoid, 1-1.5 cm long, yellow, variable, orange or red when ripe.
Baer can best provide edible fruits from winter end to spring season, edible leaves from pre- spring to start of autumn period and roots throughout the year. As roots are locally used to prepare a alcoholic beverages, so plant become restricted in many parts of Western Himalaya, It need to be sustainability harvested and planted for ensuring sustainable development.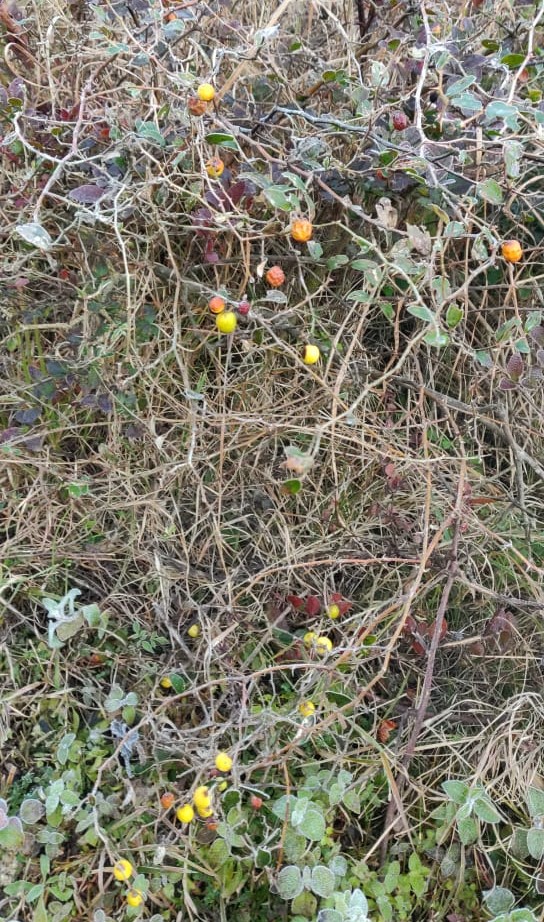 Edible Uses:
Ripe fruits of baer are eaten and processed into badiyan in villages. Roots are fermented along with jaggery and distilled to prepare a local alcoholic beverage in villages for personal medicinal use.
Badiyan:
Ingredients:
Ripe deseeded baer fruits, 1 kg; green chilies, 8-12; Jaggery, 50-100g; khat-malori (Rumex hastatus) leaves, 250 g; ajowan (caraway) seeds, 2-3 table spoon; mint leaves (Mentha piperita), 1 cup amount; curry (Murraya koeingii) leaves, 1 cup amount, salt, according to taste.
Method:
Ground baer fruits, khat-malori leaves with chilies and jaggery in a pestle motor or mixer to make fine paste. Add to it salt, ajowan (caraway) seeds, chopped mint and curry leaves. Now prepare badiyan (small rounded tablets) and dry in full sunlight. Badiyan prepared in this way are stored for off season.
Kachru: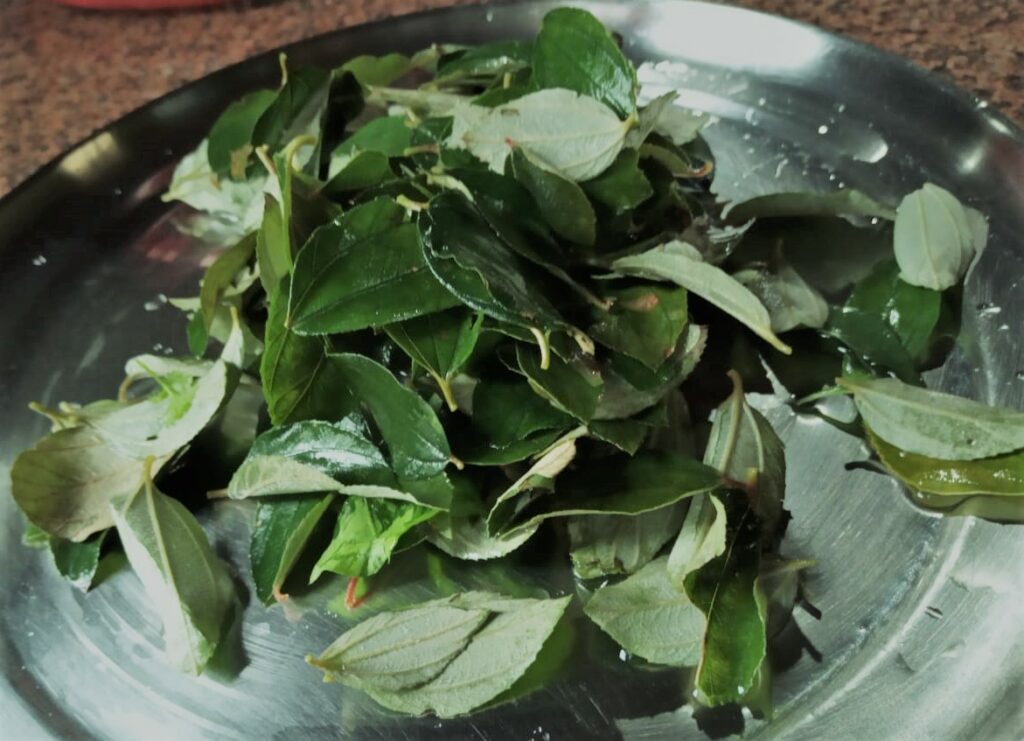 Ber leaves, 500 g; besan (black gram flour) or corn flour, 1/2 kg; fresh coriander leaves (chopped),1 cup amount; 1/2 table spoon caraway, 3-5 green chilies, ½ table spoon turmeric powder, 2-3 chopped medium sized onions and salt according to taste.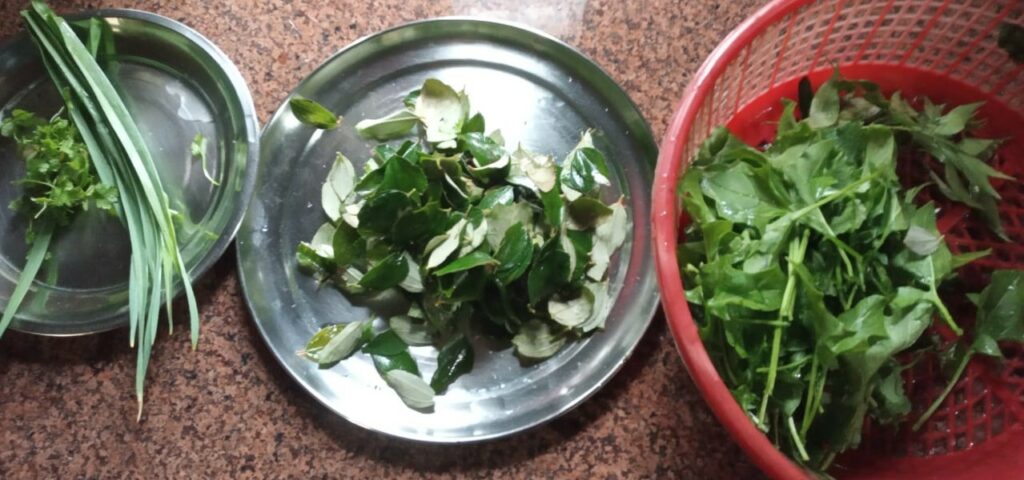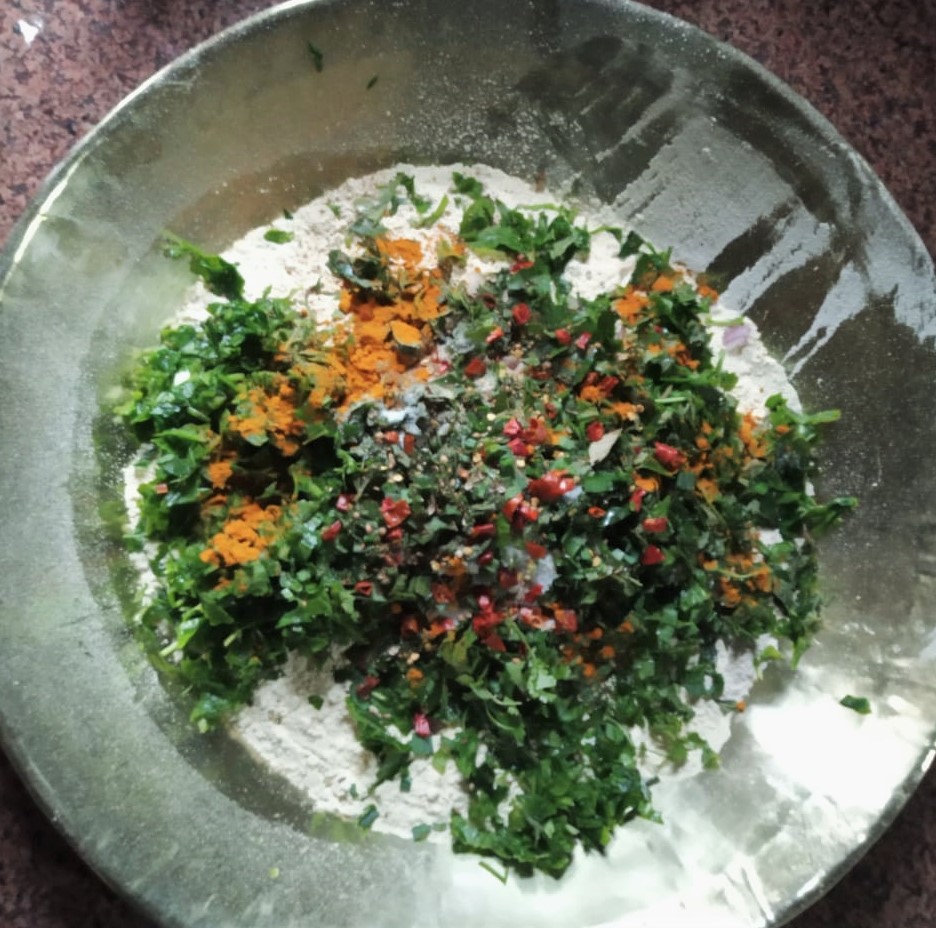 Method:
Make a paste of baer leaves, besan or corn flour and spices listed above. Heat some oil on a flat heating pan. Put some paste over a pan, spread it like a chapati and cook from both sides for 15 to 20 minutes and kachru will be ready to serve.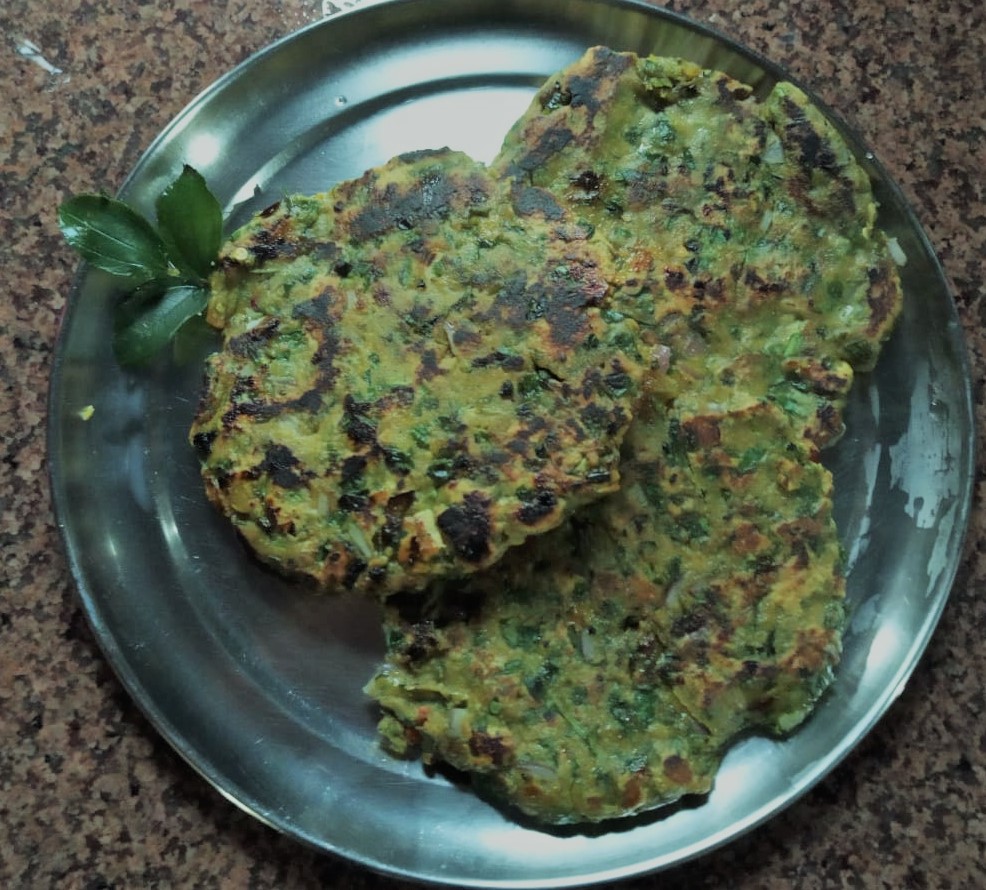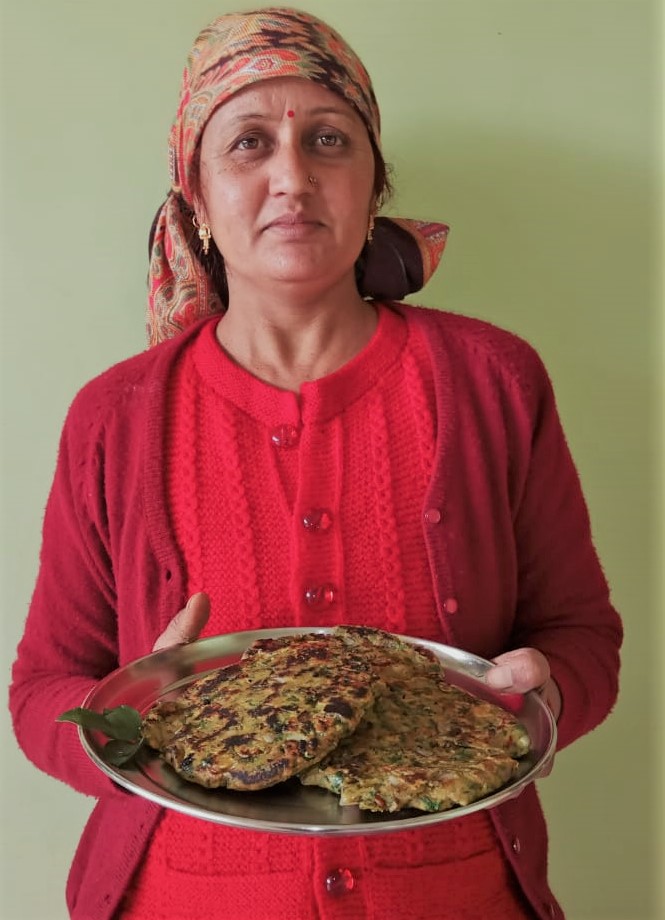 Preparing baer alcoholic Drink:
For preparing baer alcoholic drink, root are crushed in pestle and mortar, mixed with jaggery and yeast and placed inside a airtight container for fermentation. After 7-15 days depending upon weather condition this fermented product is ready for distillation. Distillation is usually performed in a special setup made up of two container or vessel plus outlet for distillate collection. Bottom vessel is meant for fermented mixture and top vessel or covering for vapour's collection. Covering vessel is usually sealed with dough to avoid any leakage of vapour. Distillate (alcoholic drink) is collected in glass bottles through outlet. Local people in different parts of Western Himalayas prepare this alcoholic drink for their personal medicinal use.
Nutritive analysis
This truly nutritious fruit is full of vitamins and minerals having good quantity of vitamin C specifically. 100 gm of baer fruits contain: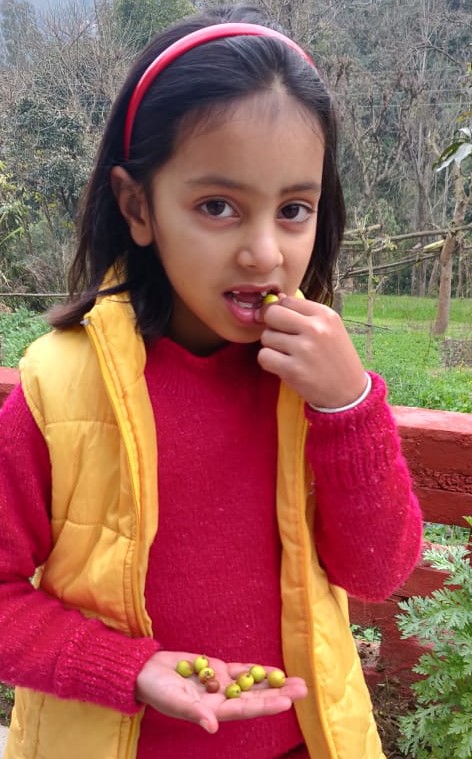 Carbohydrates, 17 gm; Protein, 0.8 gm; Fat,0.07 gm;Sugar, 10.5 gm;Calcium, 6 mg; Phosphorous- 6 mg; Iron, 0.15 mg; Potassium, 70 mg; Sodium,1 mg; Zinc- 0.01 mg; Magnesium, 3 mg; Carotene, 0.021 mg;Thiamine, 0.024 mg; Riboflavin, 0.038 mg; Niacin, 0.087 mg; Citric Acid, 1.1 mg; Ascorbic Acid, 75 mg 5.
Seek professional advice before treating this plant medicinally.
Medicinal Uses:
The roots are bitter, cooling anodyne and tonic and are useful in vitiated conditions of pitta, fever, wounds and ulcers 1. The bark is astringent, constipating and tonic, and is useful for dysentery, diarrhea, gingivitis and boils1. The leaves are bitter, cooling, astringent, anthelmintic, diaphoretic antipyretic, and are useful in stomatitis, wounds syphilitic ulcers, asthma, typhoid fever, diarrhea and obesity1. The fruits are sweet, cooling, anodyne purgative, mucilaginous, pectoral, styptic, aphrodisiac, invigorating, depurative, appetizer and tonic1. They are useful in vitiated conditions of pitta, burning sensation, hyperdipsia, consumption, vomiting, constipation, flatulence, dyspepsia, nausea, leprosy, skin diseases, pruritus, wounds and ulcers, hemorrhages and general debility1. Powered root- bark, mixed with wheat dough, restores normal function of the body in cattle2.
Chemical Constituents:
Carbohydrates, fat protein, amino acids, anthocyanins from fruit, seeds and leaves1. Leucocyanidin from bark1. Leucopelargonidin, betulinic and ceabothic acid from wood. Rutin from leaves1. Mauritines A, B, C, D, E and F, frangufoline and amphibines B, D and F1.
Other Uses:
Plant can be grown as a live fence to demarcate boundaries and exclude livestock from cultivated land. Its wood is used as fuel. The wood is also used for general construction, making tool handles, agricultural implements and other household and packaging items. Baer leaves are eaten as fodder by grazing sheep and goats. Plant is symbolically worshipped in India3,4.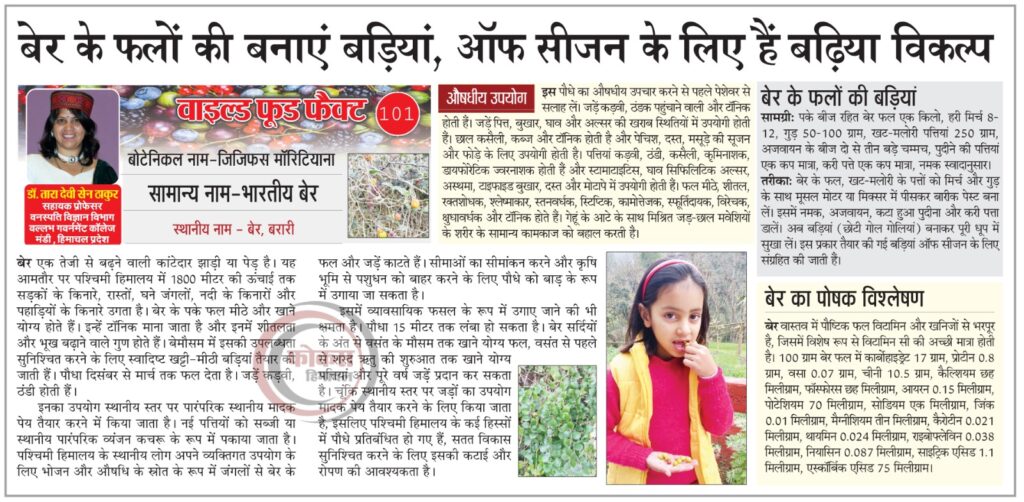 References:
1.Purohit SS, Sharma AK, Prajapati ND, Kumar T. (2009); A handbook of medicinal plants: a complete source book. 2:352-3.
2.Sood SK, Thakur S.( 2004): Ethnobotany of Rewalsar Himalaya. Deep Publicati
3.Chatterjee, A., & Pakrashi, S. C. (1997). Treatise on Indian medicinal plants. Publications & Information Directorate.
4.Jain, A. K., & Farrokhnia, F. (1991). Unsupervised texture segmentation using Gabor filters. Pattern recognition, 24(12), 1167-1186.
5. www.epainassist.com/articles/health-benefits-of-jujube-fruit-or-ber-or-ziziphus-mauritiana.