Family: Solanaceae
Synonyms: Physalis angulata villosa. Physalis micrantha,Physalis parviflora.
Common Name: Sunberry
Local Name: Phophla patkayai (फोफला पटखायी)
Phophla patkayai is an annual herbaceous plant having a very delicate stem and leaves. It is frequently seen growing along riverbanks, roadsides, houses, in wastelands and in or around the crop fields as a weed up to an altitude of 2000 m in Western Himalayas.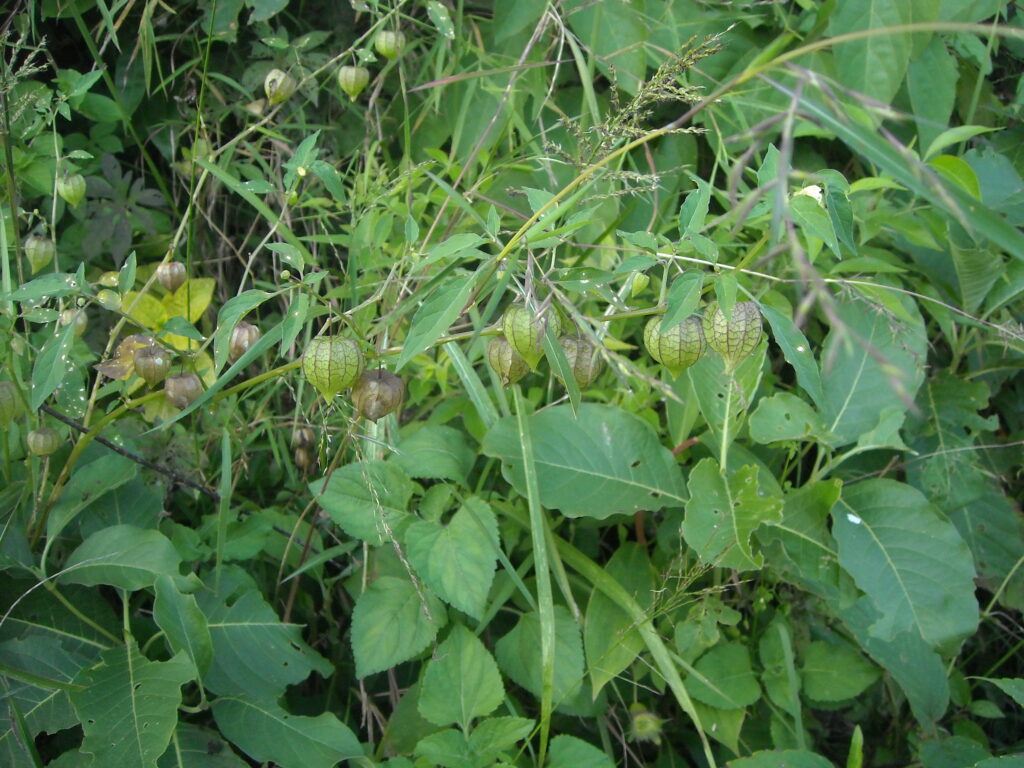 Plant grows best in well-drained fully sunny or light shady habitat, where the soil is porous and rich in organic matter.
Phophla patkayai fruits are edible and eaten both raw or cooked. Ripe fruits are liked and eaten by all. Unripe fruits are cooked as vegetable and leaves are cooked as potherb along with other greens. Whole Phophla patkayai plant is dried and powdered to be used as tonic. Plant is collected from wild habitat as a source of food, fodder and medicine for local personal use.
Phophla patkayai Plant:
Plant is erect diffuse, pubescent, annual herbs, 30-60 cm tall.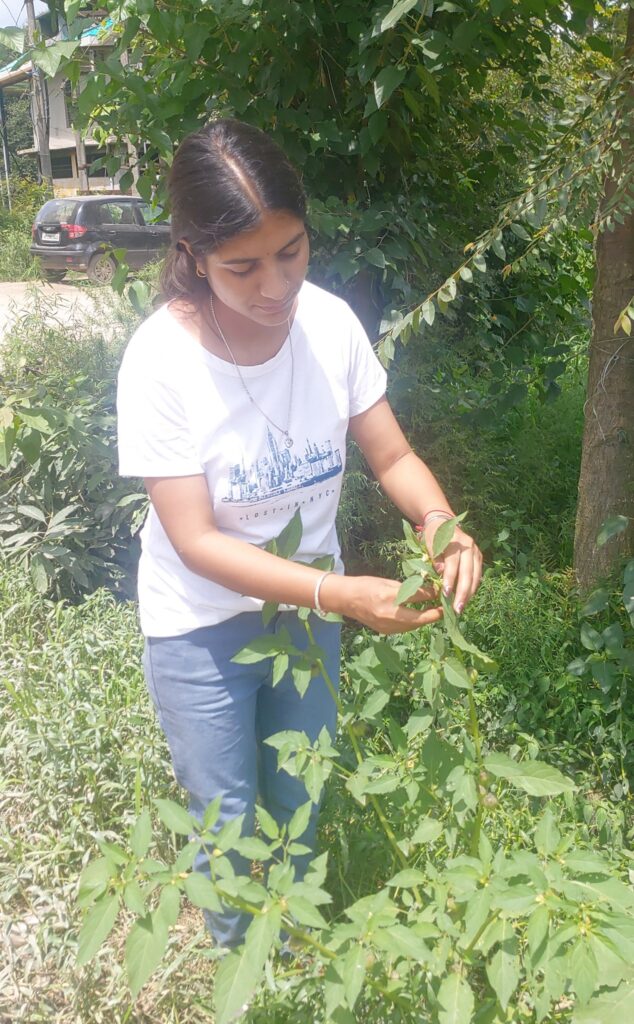 Leaves are petiolate, ovate, 3-10 cm long, entire or sinuately angular, acute.
Flowers are yellow, 5-6 mm across, solitary, on slender, drooping axillary stalks. Calyx hairy outside; lobes 5, acute. Corolla yellow, campanulate, obscurely 5 lobed. Anthers yellow.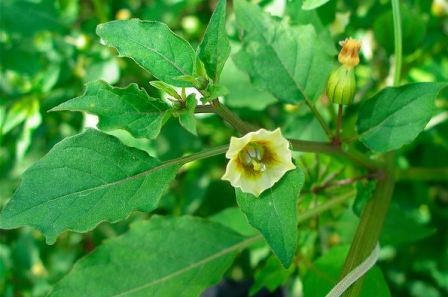 Fruits are berries; green, 8-1 mm across, loosely enclosed within the inflated 5- angled calyx. fully mature fruits primrose yellow.
Seeds are globose, Dresden yellow.
Phophla patkayai fruits are best harvested from summer end to pre- winter season of the year. For ensuring sustainable development fruits should be gathered by rotating habitat.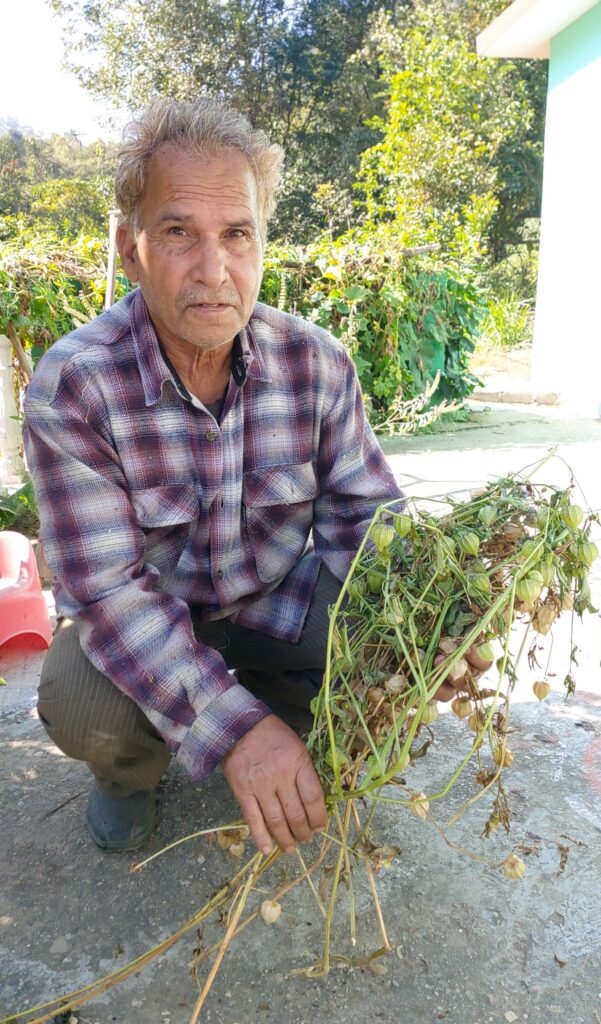 Edible Uses:
Phophla patkayai unripe fruits are cooked into a delicious vegetable and ripe fruits can be cooked into jam or squash.
Unripe Fruits Vegetable:
Ingredients:
Chopped Phophla patkayai unripe fruits 1 kg; mustard oil, 3-4 table spoons; coriander powder, 1 table spoon; fenugreek powder, ½ table spoon; cumin seed, 1 tea spoon; turmeric powder, 1 table spoon; red chilies, 2-3; chopped medium sized onions 2-4; chopped medium sized potato. 2-4; garlic, 4-5 cloves; ginger paste ½ table spoon and salt, according to taste.
Method:
Put oil in a pan and sauté chopped tender fruits,potato and spices listed above in sequence. Cook for 15 to 20 minutes and serve with chappatis. Add GARAM MASALA and garnishing vegetable with coriander leaves.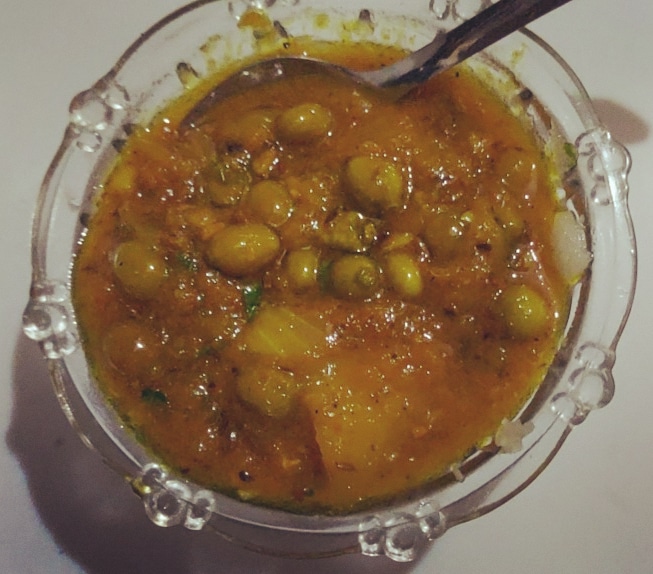 Ripe Fruits Jam:
Ingredients:
Ripe Phophla patkayai fruits,1 kg; sugar, 500 g; salt, 1tea spoon; lemon juice, 4-5 tea spoon.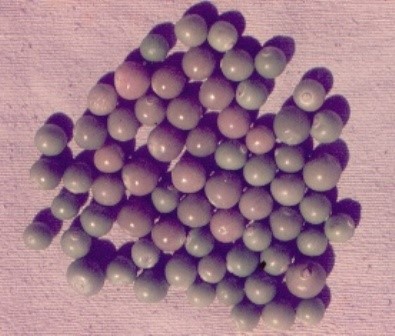 Method:
Put ripe fruits with one tea spoon salt in water for 20 minutes. Transfer fruits nto pan and boil till they are soft. When cool down mesh manually and then boil them in low flame with sugar for two minutes. Keep stirring in low flame till sugar dissolve completely and jam become dense. Now mix it well with lemon juice and let it cool down. Now jam is ready to serve. Jam should be used fresh and can be served after 10 to 15 days and can be preserved upto six month.
Food Value:
The fruit is juicy, containing 61.4 per cent extractable juice and 76.7 per cent moisture. The total soluble solids content of the juice is 12.5 per cent. The acidity of the juice is 1.84 per cent. The fruits contain 5.97 per cent total sugars, 3 per cent reducing sugars, 2.81 per cent non-reducing sugars, 0.64 per cent tannins and 0.52 percent pectin. They contain a good amount of vitamin C which is 24.45 mg per 100 ml of juice1.
However i didn't like Phophla patkayai vegetable very much it is somewhat sour and bitter , but still one can try and eat it for its rich medicinal and nutritive value.
The mineral content of the fruit, as represented by its ash, is 1.216 per cent. The protein content of the fruit is 2.75 per cent. The content of some of the important minerals of the fruits, viz. phosphorus, potassium, calcium, magnesium and iron is 0.108. 0.613, 0.024, 0.056 and 0.006 per cent respectively 1.
Seek advice from a professional before using this plant medicinally.
Medicinal Uses:
Local people use ash of aerial parts of Phophla patkayai in burns healing. The plant is bitter, sweet, cooling, diuretic, laxative, expectorant, appetizing and tonic. It is useful in vitiated conditions of pitta, burning sensation, stangury, splenomegaly, ascites, gastropathy, colic, ulcers, and cough 2. So far this plant is used in India as an aperient, diuretic, purgative, stomachic and tonic, and for abdominal and gastric ailments, earache, fever and gonorrhea 3,4,5.
Chemical constituents:
Therapeutic properties attributed to arachidic, hexadecenoic, linoleic, linolenic, oleic, palmitic, stearic acids; physalins A, B, C and 5 beta, 6 beta- epoxyphysalin B, dinhydroxyphysalin B, with a physalins A, B, C (leaves) 6.
Other Uses:
Green plant is used as fodder.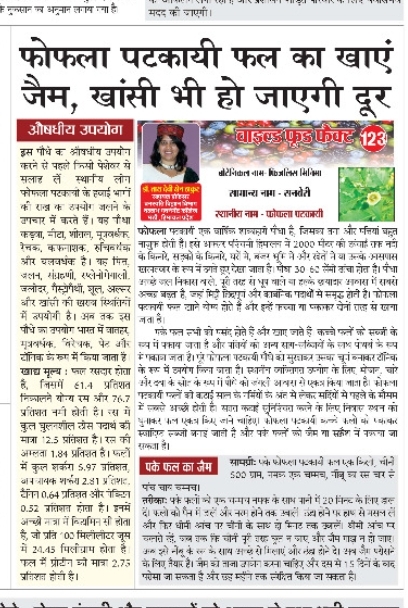 References:
Parmar. C. and Kaushal. M.K. (1982) Wild Fruits of the Sub-Himalayan Region. Kalyani Publishers. New Delhi.
Purohit SS, Sharma AK, Prajapati ND, Kumar T. (2009); A handbook of medicinal plants: a complete source book. 2:352-3.
Ambasta, S. S. (1986). The useful plants of India (p. 650). CSIR, New Delhi, India: Publications & Information Directorate.
Nayar, S. L., Chopra, I. C., & Chopra, I. C. (1956). Glossary of Indian medicinal plants. New Delhi.
Jain, S. K. (1991). Dictionary of Indian folk medicine and ethnobotany. Deep publications.
Chatterjee, A., & Pakrashi, S. C. (1997). The Treaties On Indian medicinal plants, volume-3. National Institute of Science Communication (CSIR), New Delhi, 16.