Family: Plantaginaceae
Synonyms: Cardia agrestis, Cochlidiosperma agreste, Pocilla agrestis.
Common Name: Field Speedwell.
Local Name: kindu badyala (किन्दु बड्याला)
kindu badyala is a weed of cultivated fields, gardens, kitchen gardens and  also found growing in forest, in foothills and sloppy mountains upto an elevation of 1,800 meters in Western Himalayas.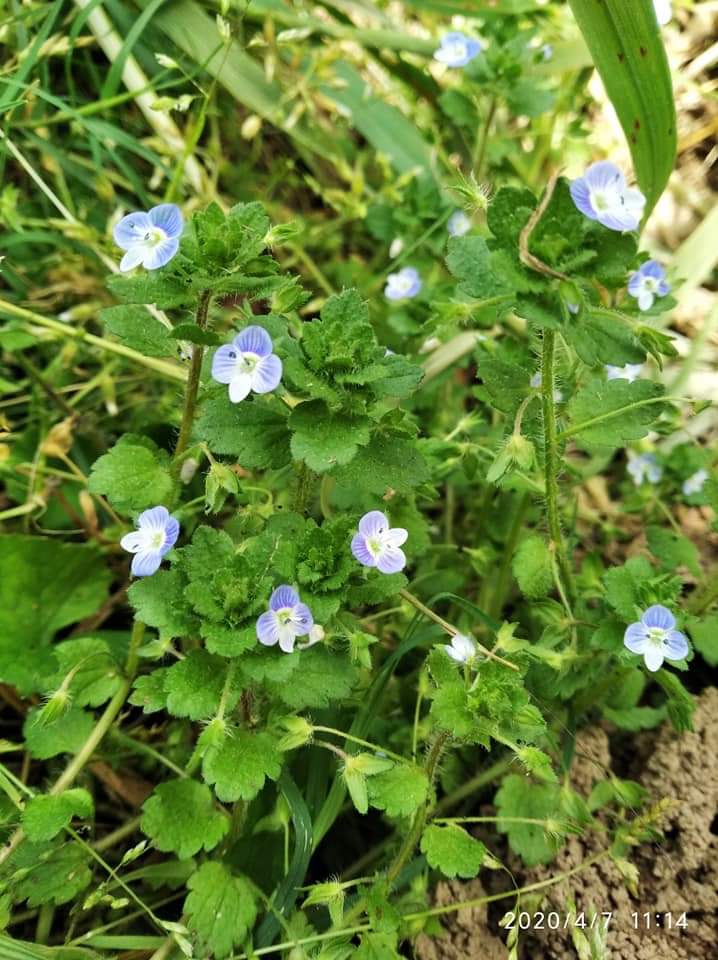 It is a profusely branched annual weed having rooting at the nodes. kindu badyala is propagated by seeds and succeed best in well drained moisture retentive fertile soil.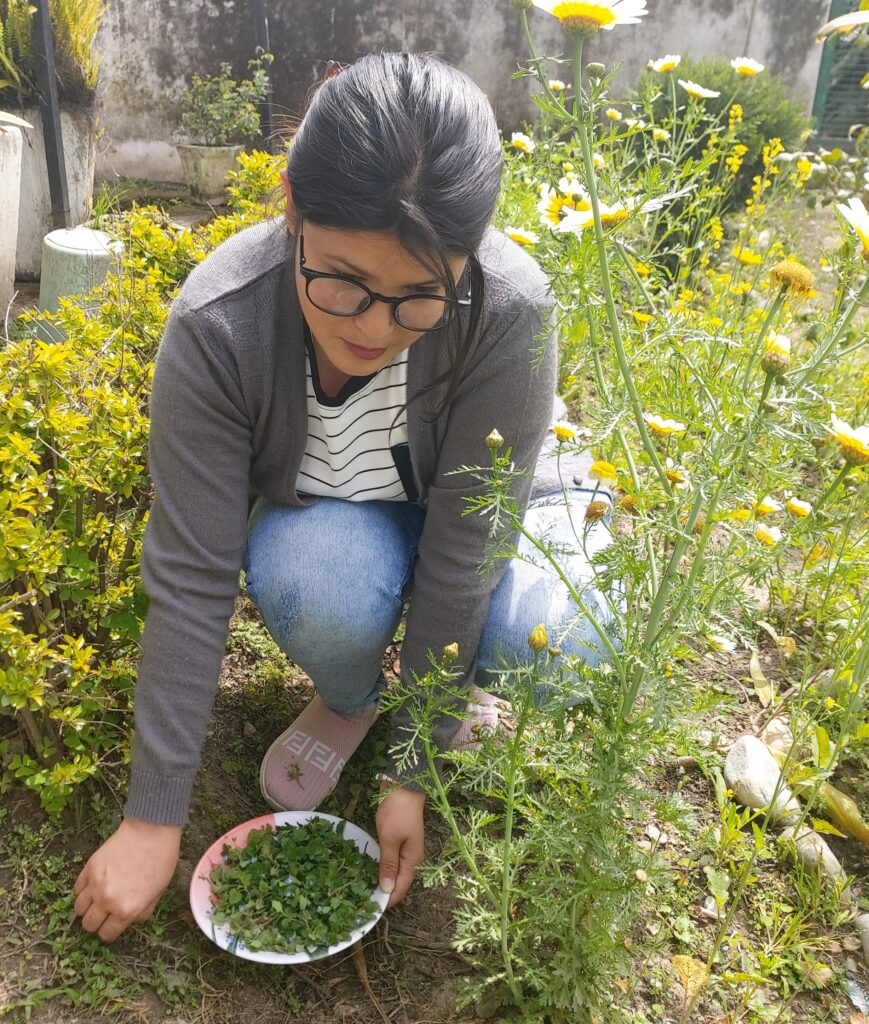 Young leaves and tender shoot terminals of kindu badyala are edible and generally considered as an emergency food, because it is bitter in taste and eaten when nothing better is available.. Leaves are better to mixed with other available greens before cooking as vegetable for better taste.
kindu badyala is occasionally harvested from wild habitat for local use of food and medicine.
kindu badyala Plant:
Plant is prostate, branched, pubescent, annul herbs, 14-45 cm tall.
Leaves are shortly petioled, broadly ovate or orbicular toothed.
Flowers are blue or white, on slender, drooping, axillary stalks, forming terminal racemes. The pedicles being shorter than the calyx. Calyx 4-parted; corolla rotate.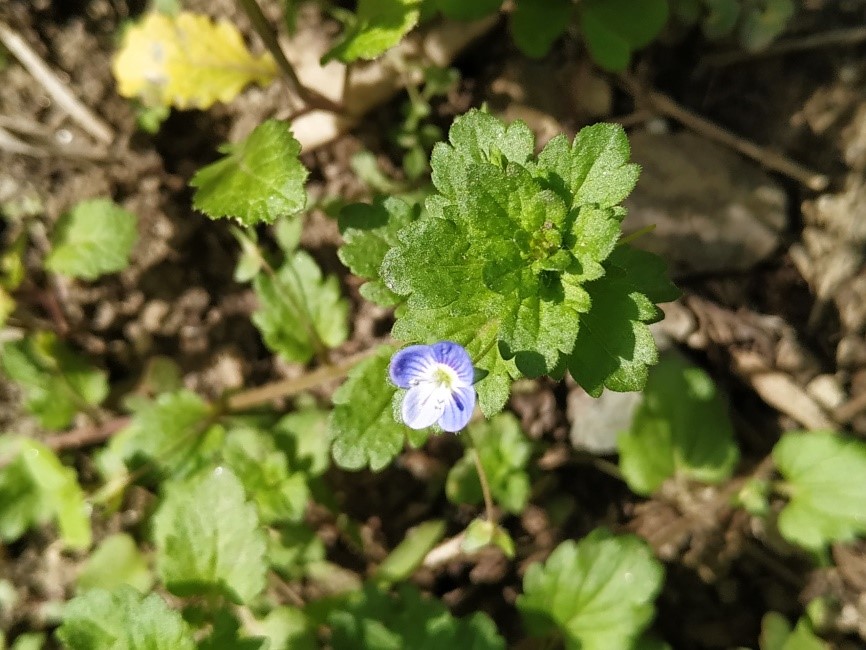 Capsules are reniform, faintly reticulate, deeply emarginated.
Seeds are grey, cup shaped with horizontal ridges.
kindu badyala is best harvested from wild habitat from late winters to rainy season.
Edible Uses:
Young shoot and leaves are cooked as a leafy vegetable saag with other available greens of the season. A herbal tea is also made from fresh or dried above ground plant parts of kindu badyala for harnessing its medicinal properties.
Vegetable (Saag):
Ingredients:
Tender shoot tips and leaves of kindu badyala and other available better tasting herbs like Shershni (Capsella bursa-pastoris), Mil-malori (Rumex acetosa), Gujjar ghas(Cardamine hirsuta), Matar- phali (Lathyrus aphaca) etc. 1 kg; mustard oil, 2 table spoons; coriander powder 1 table spoon; fenugreek powder, ½ table spoon; cumin seed ¼ table spoon; turmeric powder, 1/4 table spoon; red chilies, 2-3; chopped onions 2-4; garlic, 4-5 cloves; ginger paste ½ table spoon and salt according to taste.
Method:
Boil chopped leaves till they become soft. Then mesh manually or in a mixer. Then sauté with hot mustard oil and the spices listed before in sequence. This saluted saag is then ready and can be served as such or can be mixed with 2 or 3 chopped onion and cooked for another 5 to 10 minutes before serving.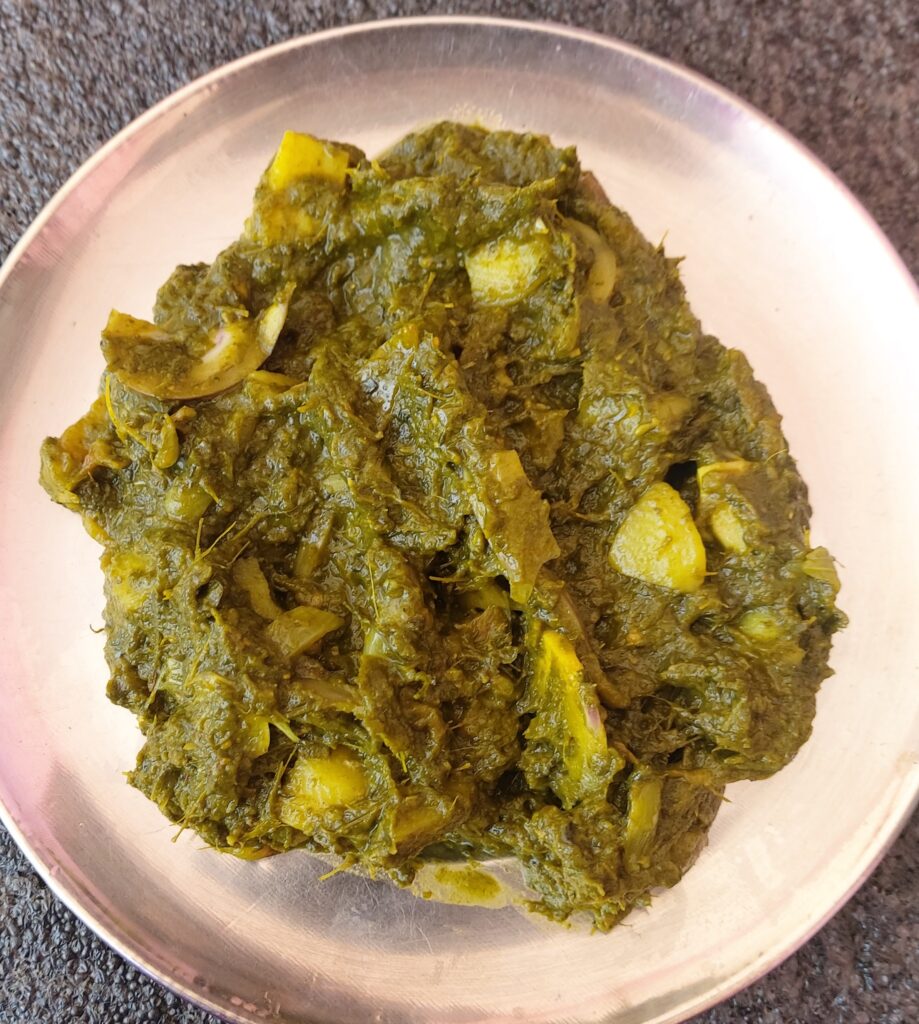 Kachru:
As leaves are bitter in taste; these can be easily eaten by making Kachru along with basen and spices according to taste as follow:
Ingredient:
Young leaves of kindu badyala and Rumex sp, 1/2kg; besan (black gram powder) or corn flour., 250g; fresh coriander leaves,1 cup amount ajwain, 1/2 table spoon; green chillies, 3-5, ½ table spoon turmeric powder, 2-3 chopped onions and salt according to taste.
Method:
Make a paste of chopped leaves, besan or corn flour and spices. Heat some oil on a flat heating pan. Put this paste over a pan and cook for 15 to 20 minutes then kachru will be ready to serve.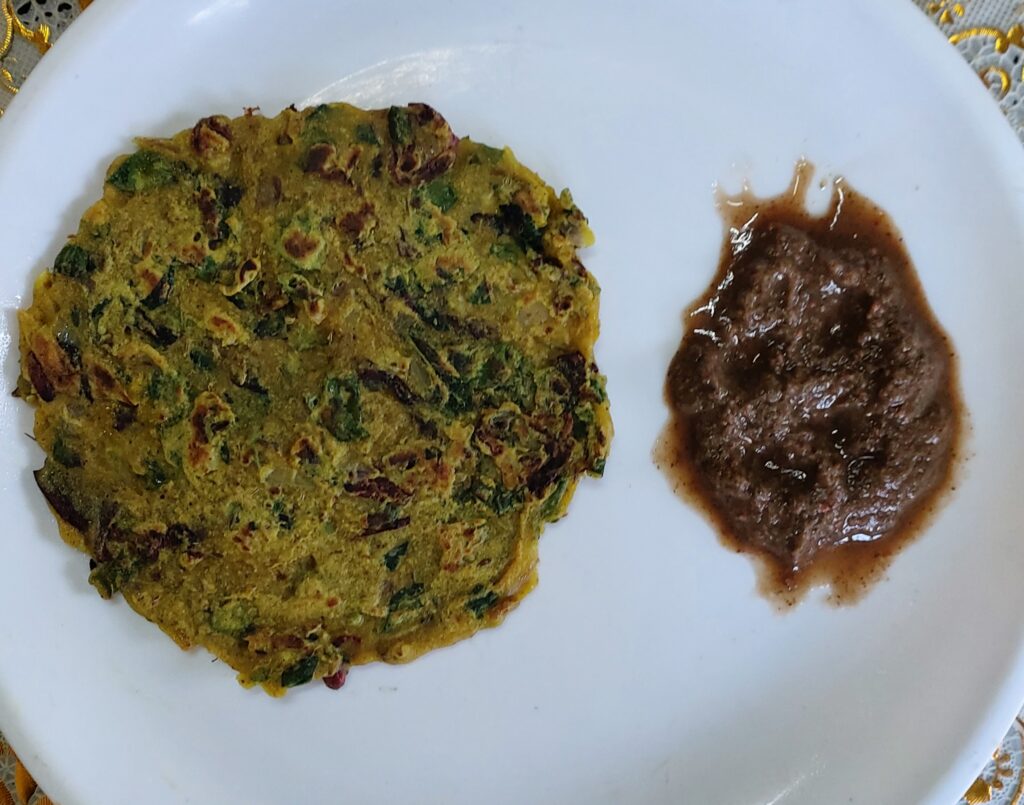 Seek professional advice before treating this plant medicinally.
Medicinal Uses:
A decoction of this plant is used in the treatment of dysmenorrhea and haemorrhages1. Tea made of kindu badyala is used to clear sinus congestion, help eyesight and ease sore eyes.
Other Uses:
Plant is a forage for grazing cattle.
References:
Duke. J. A. and Ayensu. E. S. (1985); Medicinal Plants of China reference Publications, Inc. ISBN 0-917256-20-4