Family: Lamiaceae
Synonyms: Salvia canna, Salvia mukerjeei, Salvia integrifolia
Common name: glass-wort
Local Name: Chakor ka ghass (चकोर का घास)
Chakor ka ghass is a perennial herbaceous plant of Western Himalaya found growing between an altitude of 1500 -3000 m. It is commonly seen growing in open dry slopes at field margins, hilly slopes and pathways. Chakor ka ghass propagate easily through seeds and usually grows best in very well-drained light sandy and sunny habitat.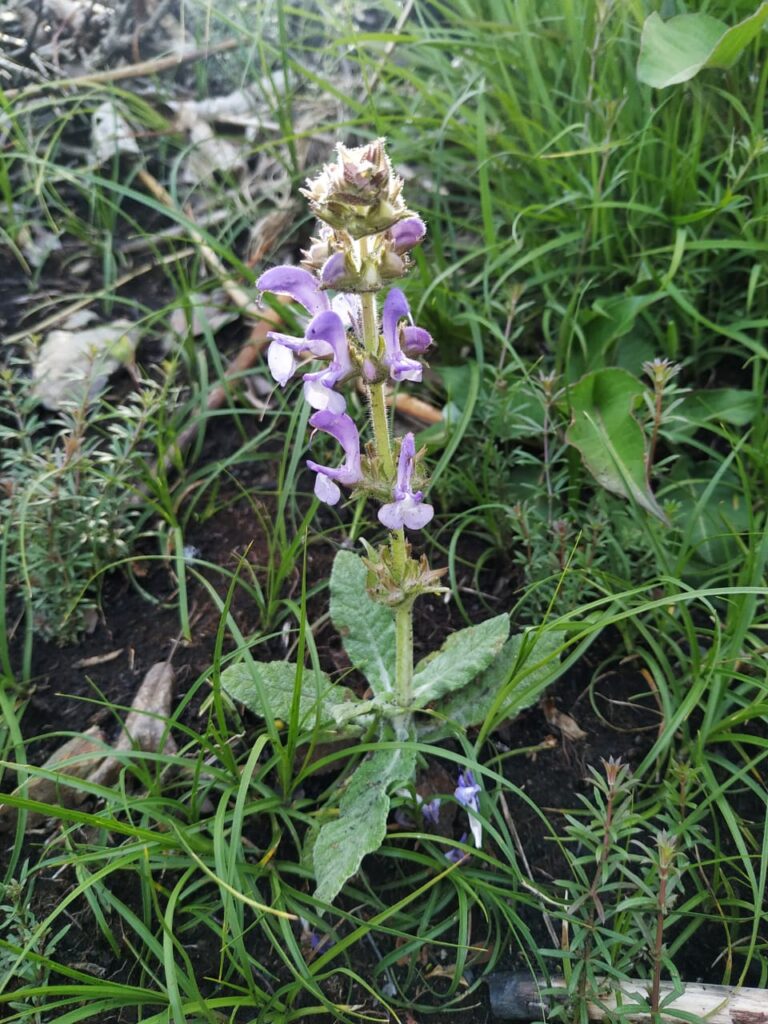 Its young peeled stem is eaten raw. Stem along with young flower are used in chutney, rayata. These are also an excellent addition to various Indian dishes like poha, momo's, sambhar, etc. Usually these are cooked in soups, masala oats and along with spices and basen into a traditional dish kachru eaten as snack.
Chakor ka ghass is harvested from wild for local personal use of food, fodder and medicine.
Chakor ka ghass Plant:
Plant is white woolly- tomentose, perennial herb, 30-45 cm tall.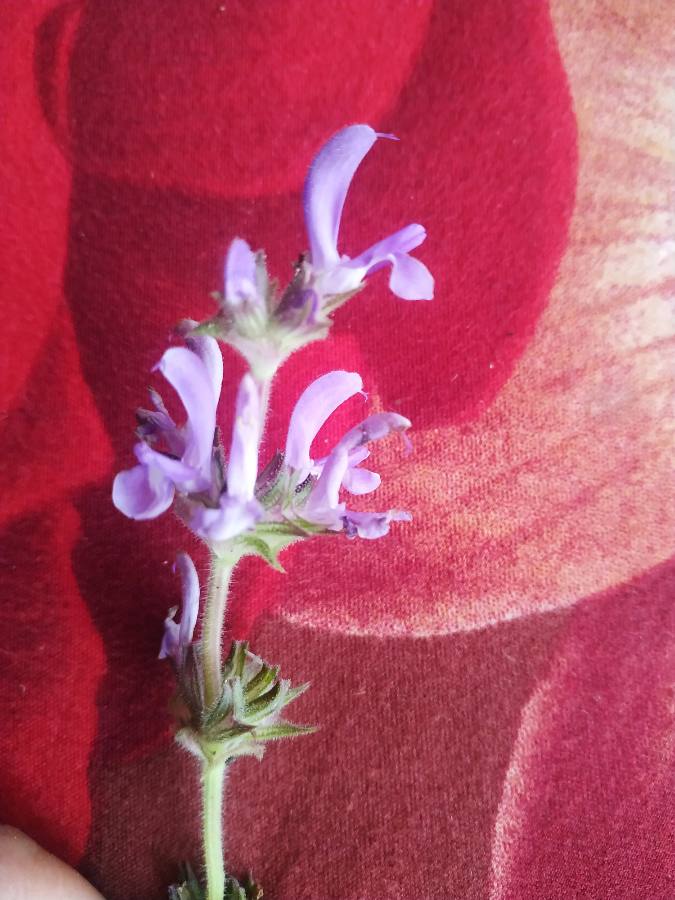 Leaves mostly radical, sessile, oblong or oblanceolate, 8-15 cm long, obtuse, toothed, white- tomentose beneath.
Flowers ca 2.5 cm long, blue in distant whorls, forming 15- 20 cm long spikes; bracts orbicular, pointed. Calyx campanulate, glandular hairy, ribbed, 2- lipped; teeth spinous. Corolla- tube not longer than the calyx, 2-lipped; upper lip long, curved, flattened, concave; lower 3- lobed.
Nutlets brown.
Edible stem and flowers of this plant can be collected from spring to summer end. For ensuring sustainable harvesting collect plant from different habitat.
Edible Uses:
Chakor ka ghass stems are peeled and eaten raw or used in chutney, rayata preparation along with young flowers. Chutney is eaten with common traditional dishes of hills like momo's, siddu, kachuri, parantha and kachru or sosru. Flower and stem are also used to prepare momo's and kachru, in following manner.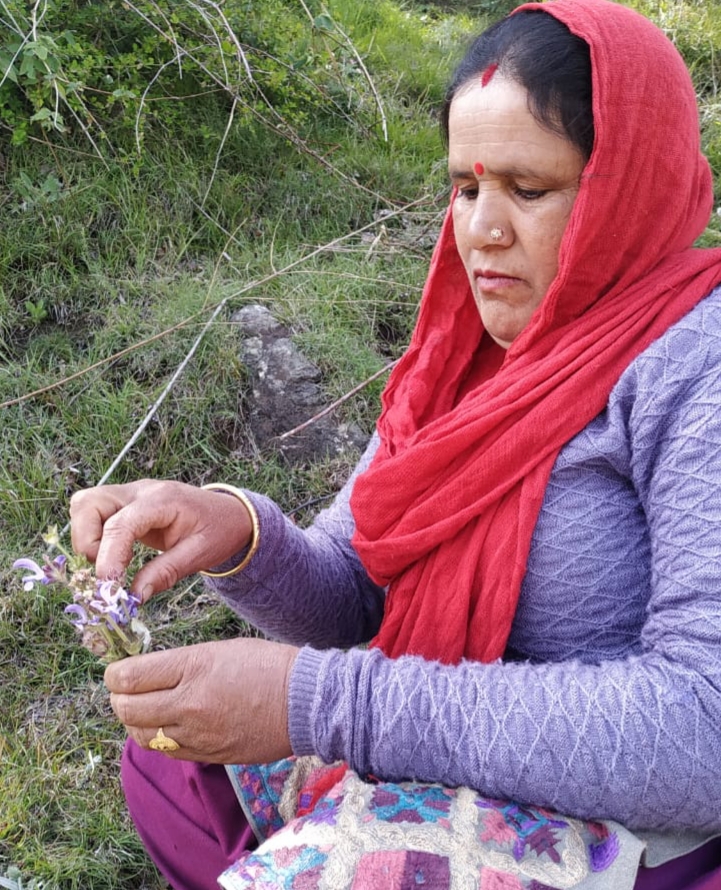 Veg Momo's:
Maida (fine wheat flour), 2 cup amount, salt, ¼ tea spoon, peeled off stem and flowers of chakor ka ghass, 2 cup amount; vegetable (grated cabbage, carrot),2 cup amount; finely chopped green coriander leaves, ½ cup amount; grated ginger, 1 table spoon; finely chopped medium sized, 2; chopped green chillies, 2-3; olive oil, 2 table spoon.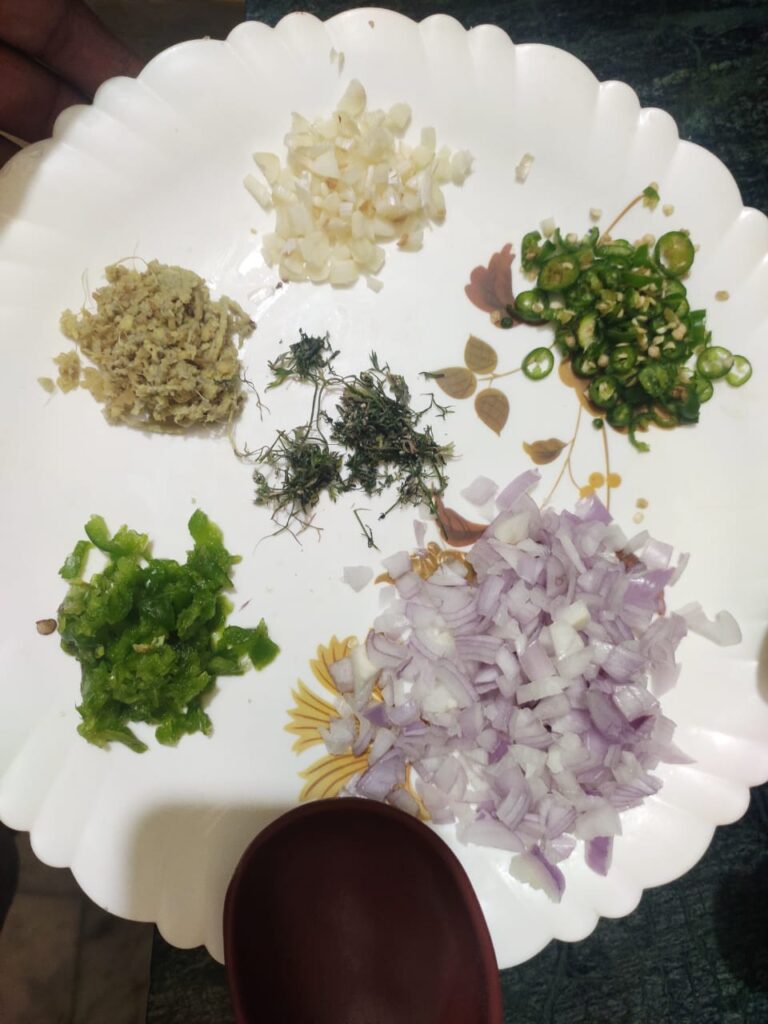 Method:
Prepare maida dough by kneading well with ¼ tea spoon of salt and water. Keep it aside for 15 minutes till stuffing is ready. In hot olive oil mix well grated above mentioned vegetable and other ingredients to make paste for stuffing momo's.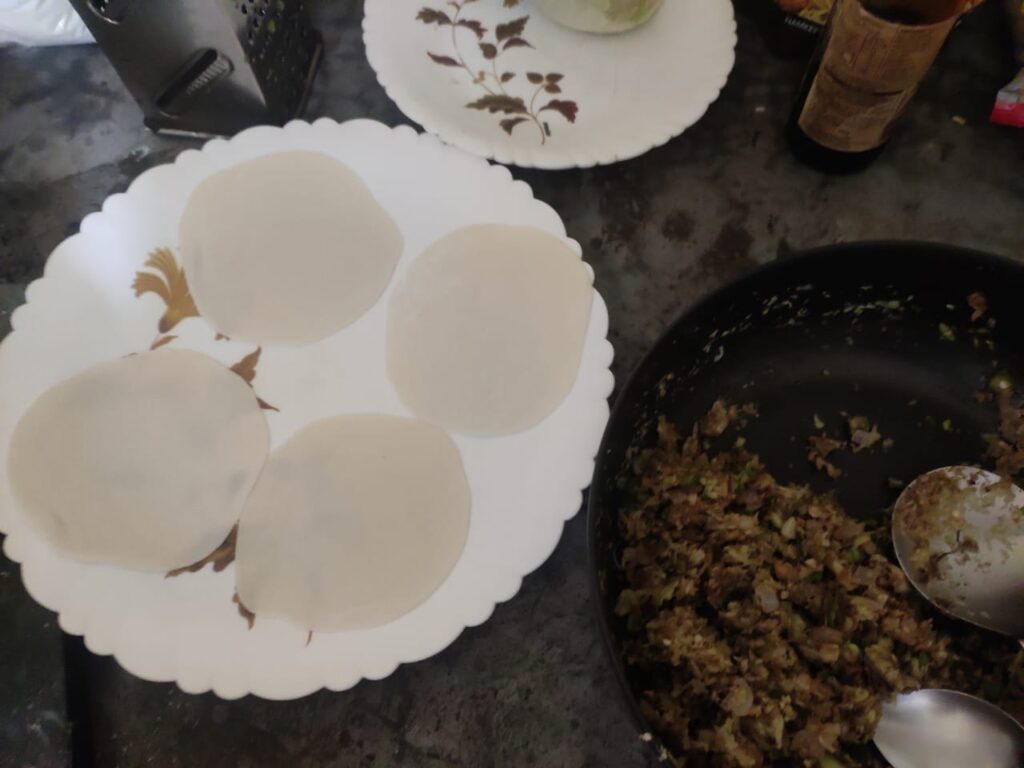 Now split dough into small ball and make breadspread. Fill this breadspread with one table spoon stuffing, make momo's pattern and place inside a steamer.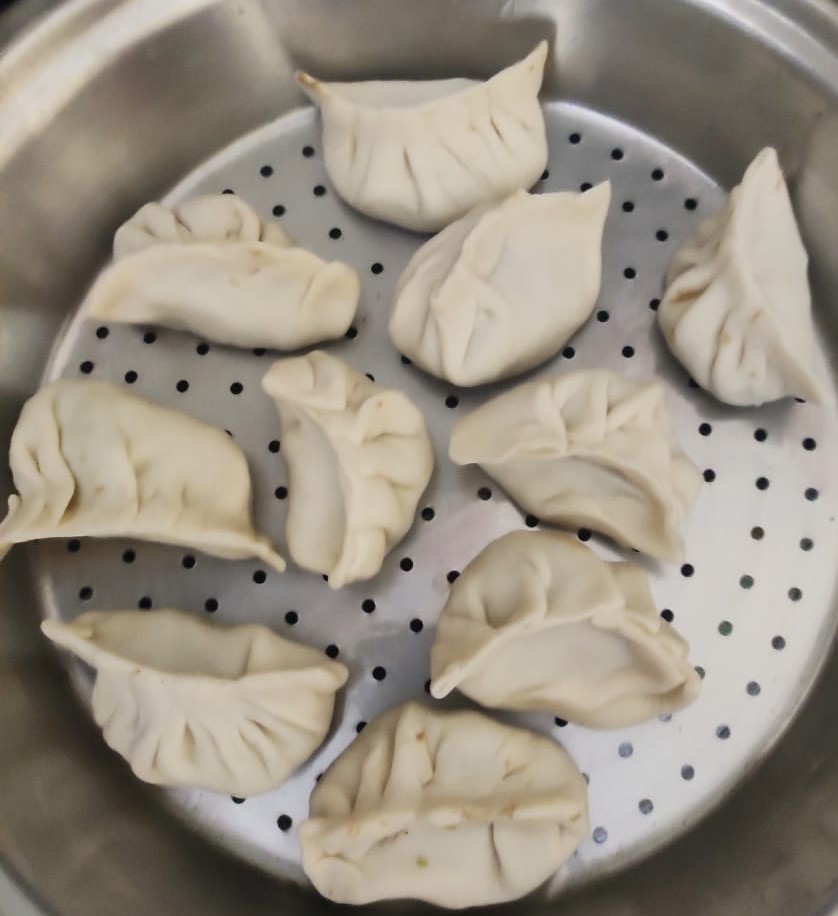 Repeat this process till whole dough and stuffing is over. Steam cook momo's for 10 minutes. Now momo's are ready to serve. Serve hot with chutney.
Kachru / Sosru:
Ingredients:
Fresh flowers and peeled off chopped stem of chakor ka ghass, 1kg; besan (black gram flour) or corn flour, 1/2 kg; fresh coriander leaves (chopped), 1 cup amount; caraway, 1/2 table spoon; green chilies, 2-3; turmeric powder, ½ table spoon; chopped medium sized onions, 2-3 and salt according to taste.
Method:
Video showing preparation of kachru
Make a paste of flower, stem, besan or corn flour and spices. Heat some oil on a flat heating pan. Put some paste over a pan and make it flat by pressing with fingers. Cook for 15 to 20 minutes. Kachru will be ready to serve. Repeat this process for rest of the paste.
Chutney:
Ingredients:
To prepare chutney, take 250 gm chakor ka ghass peeled off stem and young flower, 100 gm chopped mint leaves, 50 gm anardana or amchoor, 5-6 green chillies, 20 gm coriander leaves/ curry leaves, 2-3 onion, 1table spoon amount ginger.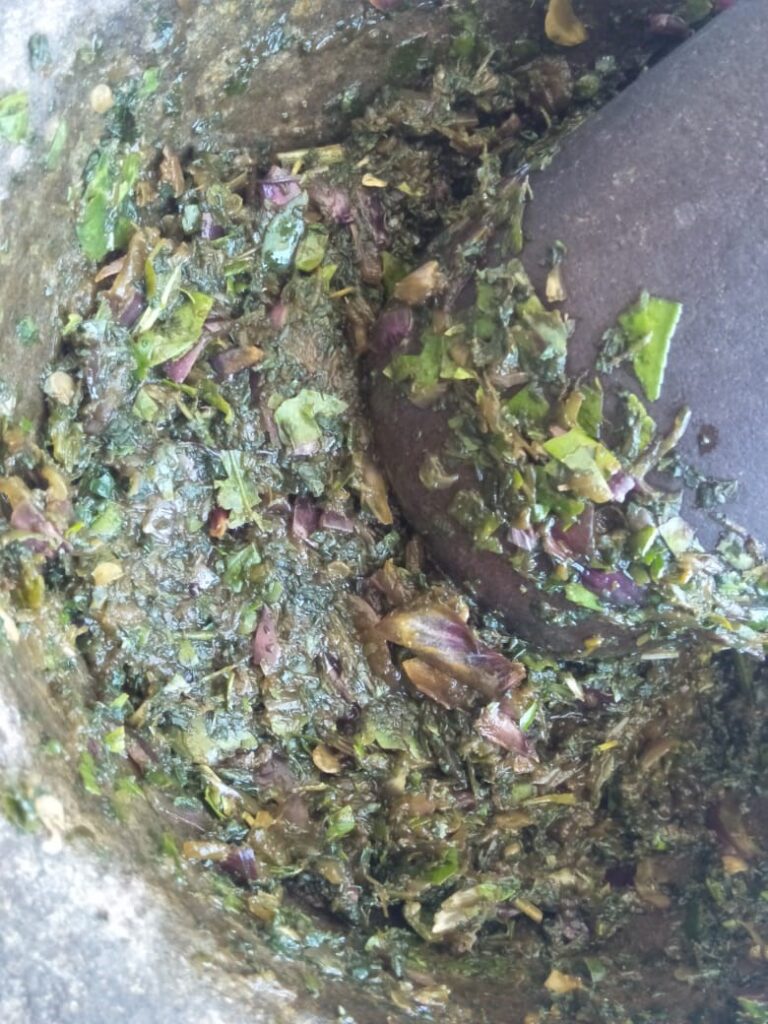 Method:
Grind well all above ingredients either in a mixer grinder or on a grinding stone. Add salt to ground paste according to taste. Now chutney is ready to serve.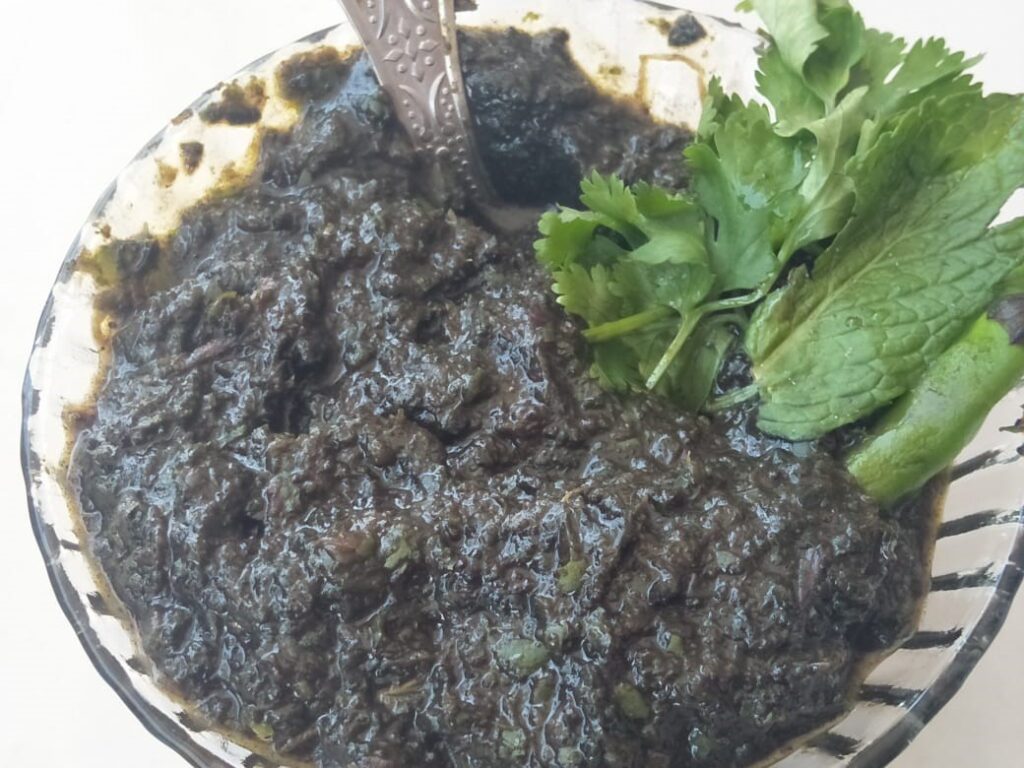 Rayata:
Ingredients:
Peeled stem and young flowers of chakor ka ghass, 250 g; curd, 1/2 kg; Chopped medium sized onion, 3-4, red or green chilies, 3-4, black pepper, ¼ tea spoon, black salt according to taste.
Method :
Take curd in a bowl. Add to all above in sequence. Mix well and serve.
Medicinal Uses:
The roots are used in the treatment of colds and coughs 1. The seed is emetic 1. It is used in the treatment of dysentery, hemorrhoids, colic and, externally, boils 1. A poultice of the leaves is used as a dressing for wounds and is also applied to itchy skin 1.
Other Uses:
Chakor ka ghass is grazed as a forage by grazing annimals.
References:
Chopra, R. N., Nayar, S. L., & Chopra, I. C. (1956). Glossary of Indian medicinal plants (Vol. 1, pp. 138-139). New Delhi: Council of Scientific & Industrial Research.