Family: Rosaceae
Synonym: P. puddum, P. cerasoides, P. sylvatica, Cerasus puddum, C. phoshia.
Common Name: Himalayan Wild Cherry, Bird Cherry.
Local Name: Paja (पाजा)
Paja is a medium to large sized deciduous tree of Western Himalayas, that can grow up to 30 metres tall. Unlike other members of this family paja is in full bloom in autumn (October to November) when its others close relative have gone dormant and turned leafless. Paja thus defies nature by trying to create another spring in the beginning of winter.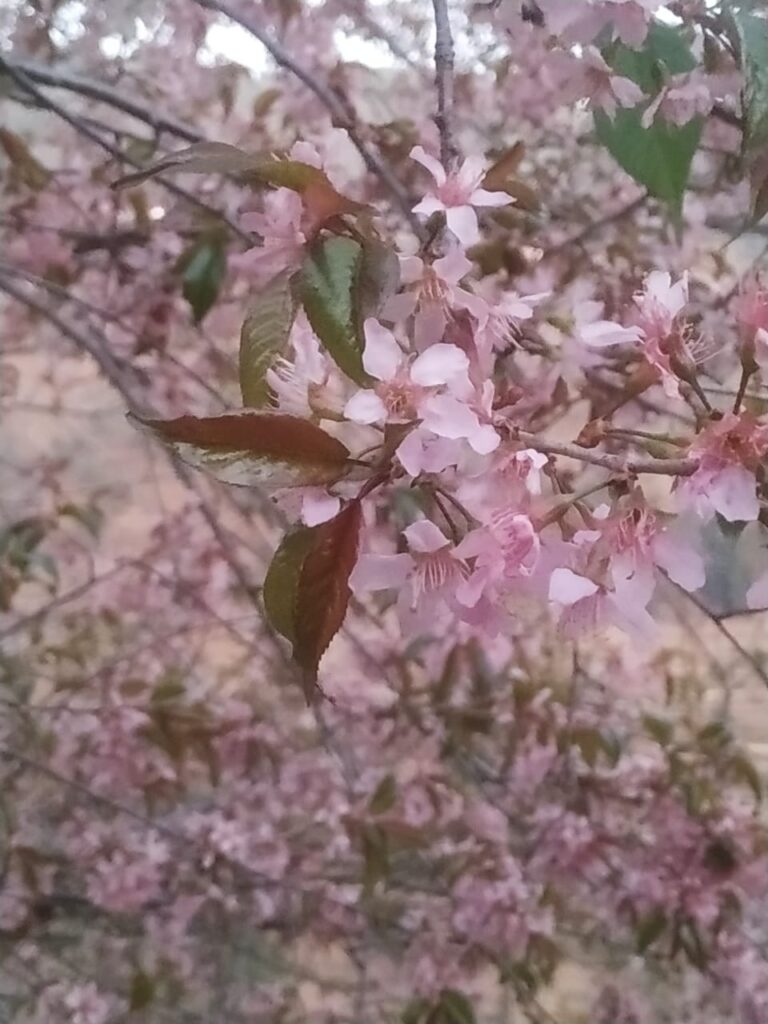 A paja tree in full bloom looks just like a mass of beautiful pink flowers which last for four weeks. It is really a wonderful sight to see isolated blooming paja tree interspersed among other trees on hill slopes, looking like pink goblets, at that time of the year when other trees are looking lifeless due to leaf fall.So paja bloom is a real treat for mountain lovers and visitors of this season.
Paja is frequently seen growing on slopes, edges of fields, forests, in ravines and village common land upto an altitude of 3000m in Western Himalayas. It grows best in well-drained moisture-retentive soil and further propogated through seeds and by cuttings vegetativly.
Paja is a multipurpose tree for local people and is an excellent source of food,medicine,fuel, fodder,timber,dyes, tannins and material for them. It is considered a sacred tree in many parts of Western Himalayas and its flowering twigs and branches are used during worship in religious ceremonies.
Ripe fruits, seeds, bark and gum from paja are edible and eaten inspite of their acrid taste to harness their rich medicinal values. Fruit are deseeded and cooked to make jam, chutney etc for pleasant taste and sometime fermented by locals for making local alcoholic drink . Roasted seeds are also eaten and powdered bark infusion is served as a cleansing drinking water.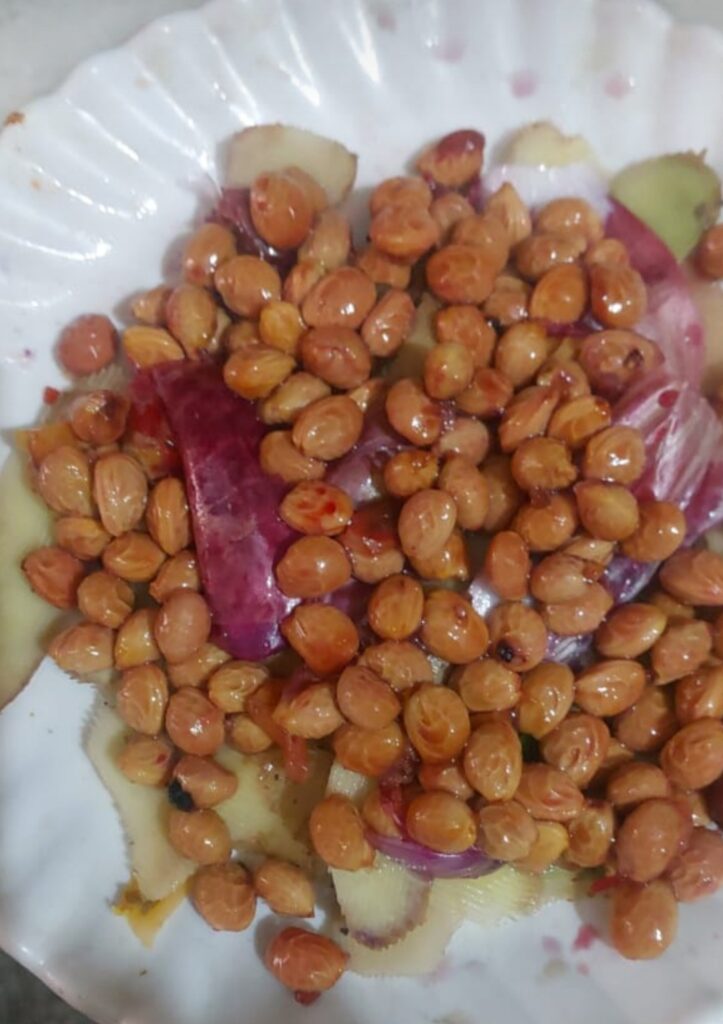 Paja is harvested from wild habitat for local personal uses but sometime also grown near to habitation and temple for its easy access mainly for its religious uses. The tree is used as a pioneer species in reforestation projects in Thailand 1.
Paja Plant:
Paja is a medium to large sized deciduous tree with pale red wood and smooth brown bark peeling off in horizontal strips exposing a shining copper- coloured surface,6-8m high
Leaves are 6-12/\. 2.5-4 cm, elliptic or ovate-lanceolate, long-acuminate, closely doubly serrate, glabrous, shinning, petioles 1-1.5cm long, with 2-4 glands at the base, stipules are 6-8 inches long, feathery and glandular.feathery and glandular.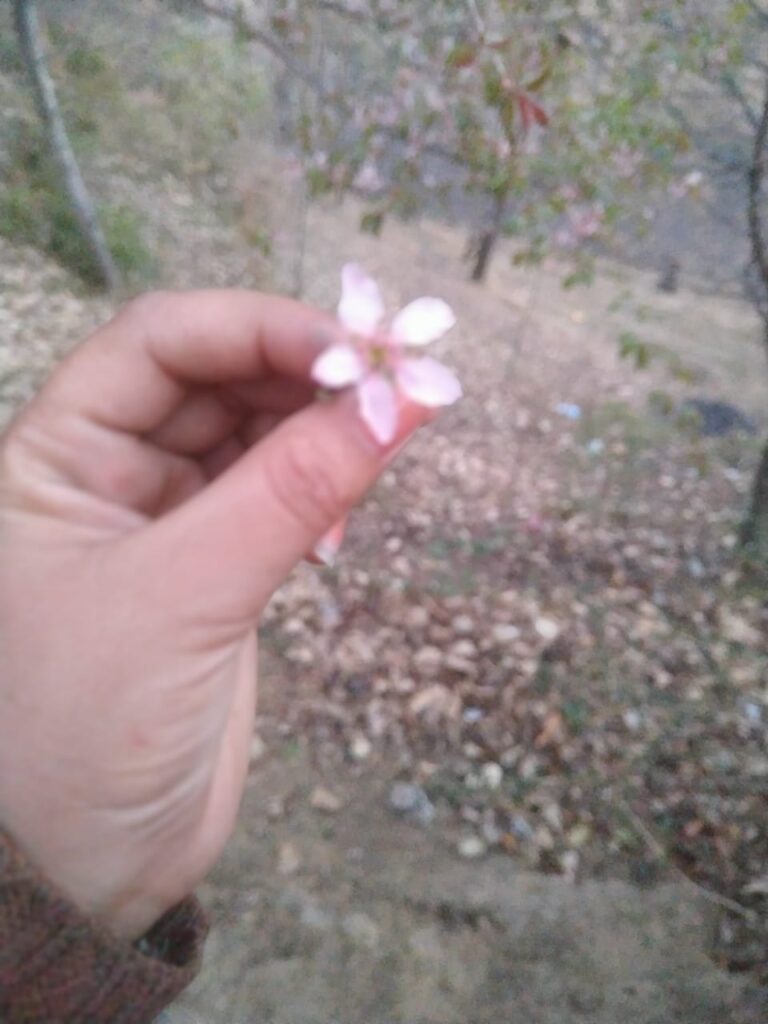 Flowers are ca 2.5cm across, rose colored, in umbellate fascicles.
Fruits obtuse at ends, acidic, yellow or red, stone furrowed 1.2-1.5cm long, glabrous, 1-seeded.
Paja edible fruits and seeds can be collected from autumn to summers, while bark can be collected round the year. Sustainable harvesting and utilization of fruit and seed is required for ensuring sustainable development.
Edible Uses:
Ripe paja fruits are eaten both raw or cooked. Not very pleasant in taste but can be eaten for their rich medicinal values in desserts, fruit chat etc. Fruits can be cooked for better taste and made into jam or chutney.In fusion of paja bark is served as a body cleanser drink that is also supposed to relieves stomachache. Roasted paja seeds are also edible.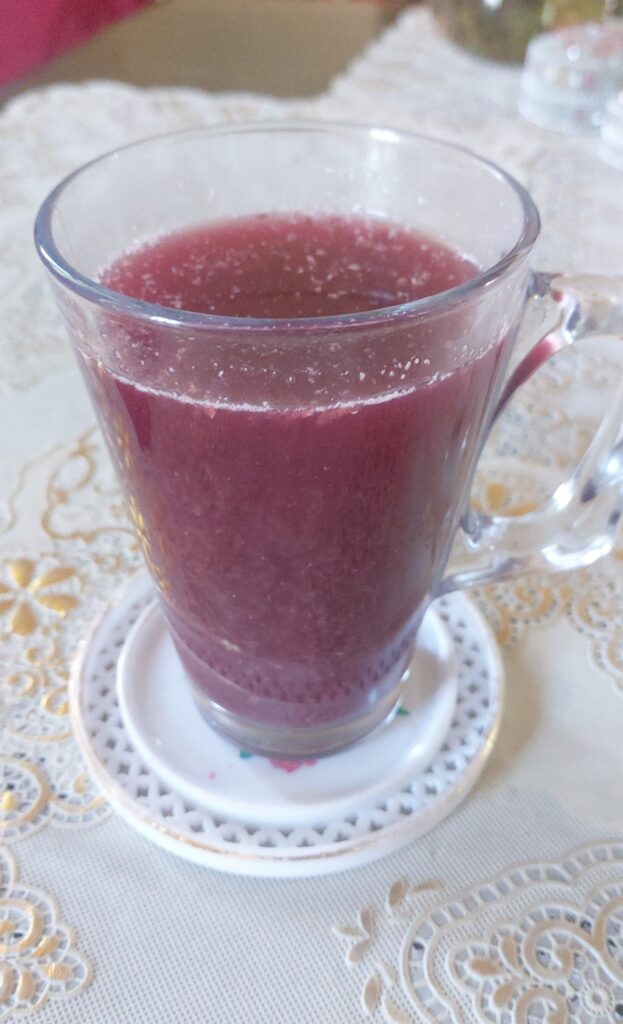 Jam:
Ingredients:
Paja ripe fruits ,1 kg; sugar, 500 g; lemon juice, 4-5 tea spoon.
Method:
Freeze ripe fruits for 10 to 15 hour to separate pulp from seeds. Now boil deseeded pulp for 2 to 5 minutes and let it cool down. Mesh manually or in a mixer grinder. Place meshed pulp in a pan, add sugar to it and cook in low flame with constant stirring till sugar dissolve completely and jam become dense. Now mix it well with lemon juice and let it cool down. Jam is now ready to serve. Jam should be used fresh and can be preserved for two months.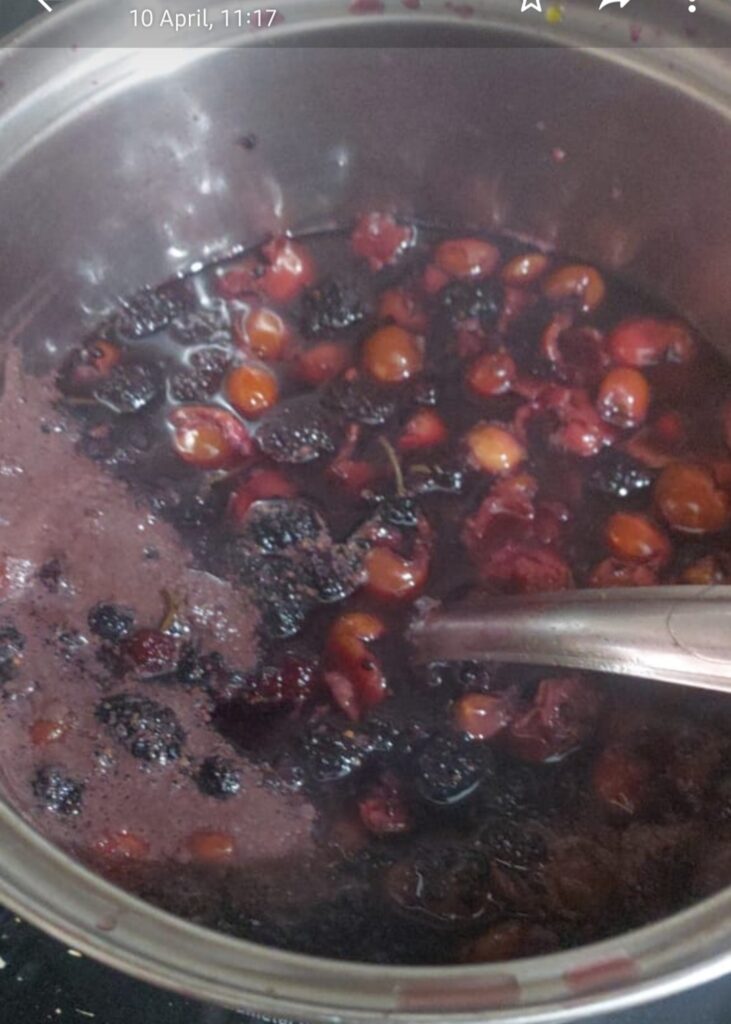 Chutney:
Ingredients:
Paja deseeded ripe fruits ,250 kg; Mint leaves, 250g; medium sized onion,2-3; green chillies, 5-8; lemon juice, 2-3 table spoon; sugar & salt according to taste.
Method:
Add all the ingredients in a mixer grinder and grind well. Chutney is now ready to serve.
Desserts:
Ingredients:
Ripe paja fruits and other chopped fruits acc. to taste,1/2kg; curd, 1kg; sweetener like honey/ sugar/ condensed milk, 1-3 tea spoon; cardamom powder,1/4 tea spoon; black salt according to taste.
Method:
Take curd in a bowl. Add to it sweetener according to choice and stir well. Add cardamom powder, black salt, ache fruits and other chopped fruits according to preference. Mix well and serve.
Seek professional advice before treating this plant medicinally.
Medicinal Uses:
Locally branches of paja are used as toothbrush for cleaning teeth, while decoction of its bark is used to check fever and relieves stomachache. Seed are chewed to cure kidney stone, bleeding disorders, burning sensation and skin diseases young twigs are crushed, soaked in water and taken internally to stop abortion.In Ayurveda, the plant is called as Padmaka and is recommended for the treatment of skin diseases and said to enhance the complexion.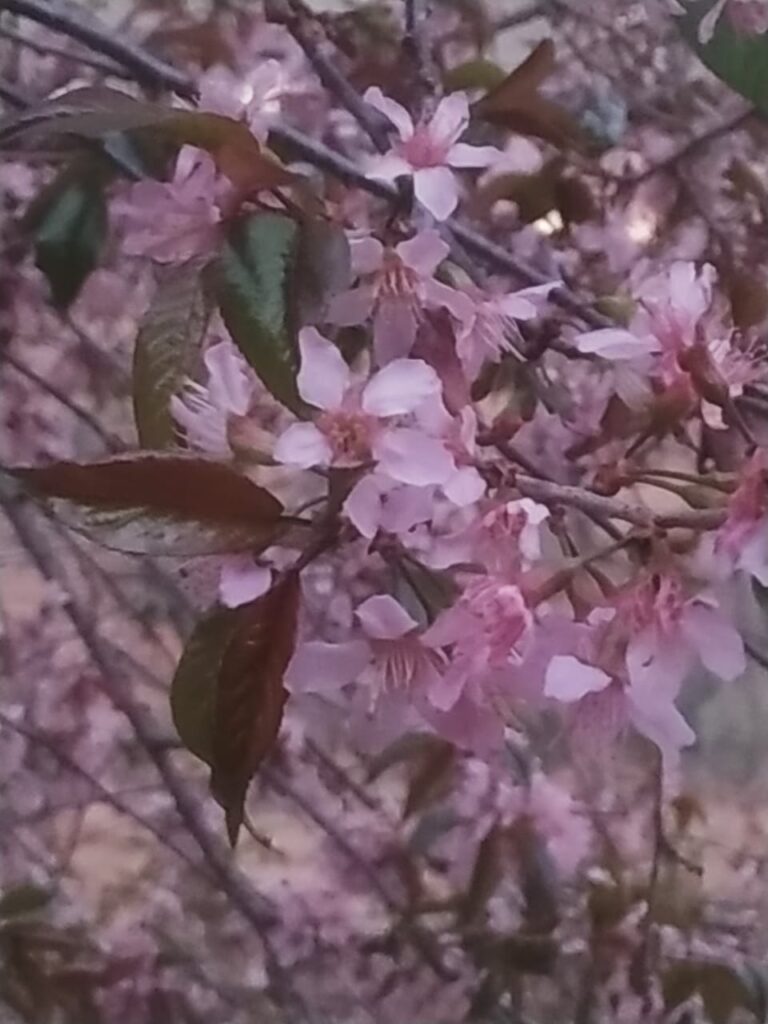 The pajja heartwood is astringent, bitter, acrid anodyne, refrigerant, vulnerary, demulcent, digestive, constipating, diuretic, emmenagogue, depurative, antipyretics, and tonic. It is useful in vitiated conditions of pitta, burning sensation, sprains, neuralgia, wounds, ulcers, leprosy, skin decolourations, pruritus, dyspepsia, diarrhoea, strangury, amenorrhea, dysmenorrhea, erysipelas, hiccough, asthma, vomiting, ophthalmopathy, cephalalgia, cardiac debility, hallucinations and intermittent fevers 2.
So far it is known to be used as an analgesics, anti-abortifacient, carminative, conceptive, expectorant, febrifuge and tonic, and for bone dislocation, burns, cough, cold, cuts, diarrhoea, fracture, hoof diseases in animals, seminal weakness and venereal diseases 3.
Chemical constituents:
Amygdalin, prunacetin, prunetin, sakuranetin, puddumetin, genkwain, padmakastin, and sauranin have been isolated from the stem bark 3.
Religious Uses:
Paja is known by locals more as a religious plant as compare to food plant. Its flowering twigs and branches are used in worship performed in various rituals and religious rites like marriages and hair cutting (Mundan) ceremoney .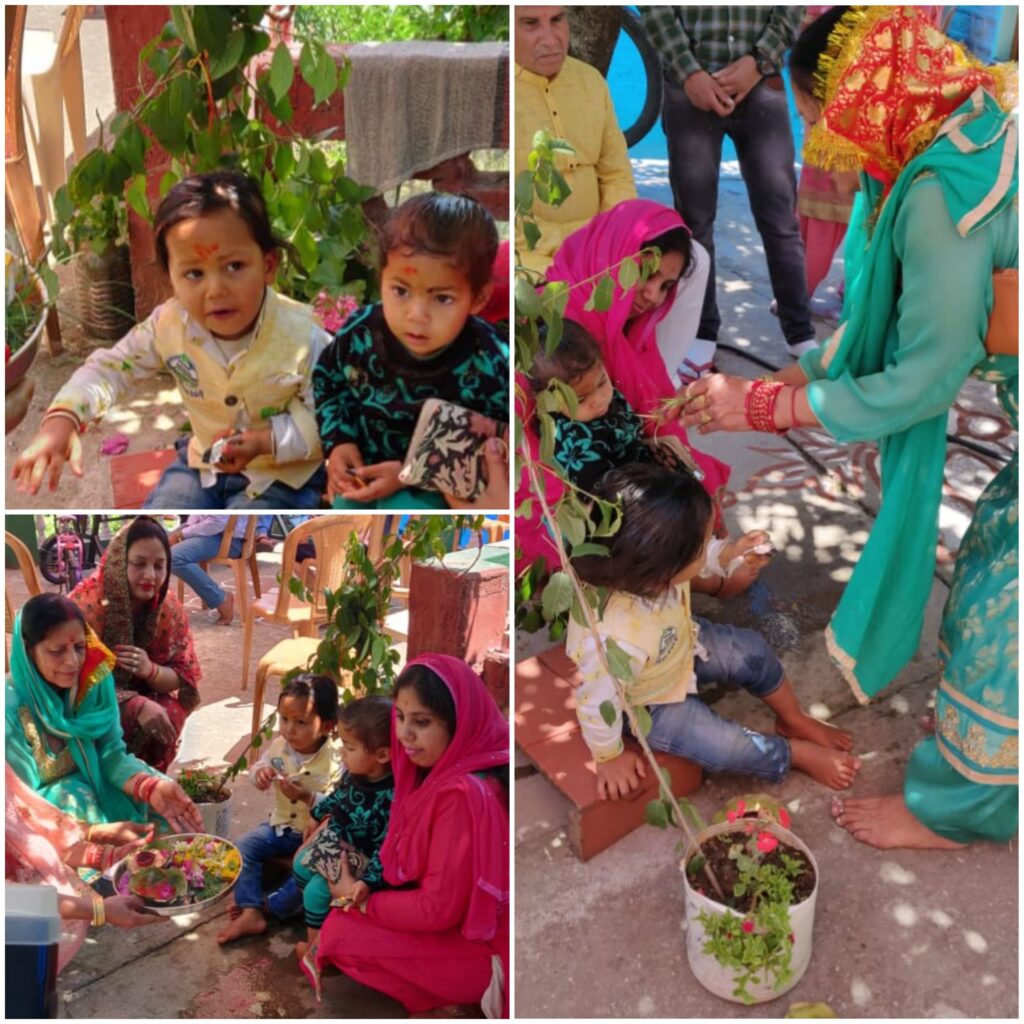 Other Uses
Paja is a source of fuel, fodder and timber. Its stones are used for necklaces making and branches are used for making walking sticks. Pajja is also used as rootstock in crop improvement programme of other Prunus spp.
A green dye can be obtained from the leaves 4[.A dark grey to green dye can be obtained from the fruit 4. The bark is a source of tannins 5.
A gum can be obtained from the bark5. The wood is attractively coloured, moderately hard, strong, durable, aromatic and resistant to termites5,6. It is used for carpentry and ornamental furniture 7. The tree is planted as a pioneer species in northern Thailand in reforestation projects to restore native woodland 1.
Pajja and Honey Production
The flowers of paja are useful source of bee-forage. Its pinkish-white flower are the rich source of nectar and pollen for bees so, are considered to be a very good source of honey. It is a common practice among local beekeepers to take their bee colonies to places having clusters pf pajaja trees at the time of flowering. Honey made from the nectar of pajja flowers has a characteristic taste of its own. It is also said to possess special health benefits.
References:
1. Pakkad, G., Elliott, S., Anusarnsunthorn, V., James, C., & Blakesley, D. (2002, February). Forest restoration planting in Northern Thailand. In Proceedings of the Southeast Asian Moving Workshop on Conservation, management and utilization of forest genetic resources. Forestry research support programme for Asia and the Pacific (FORSPA)/FAO publication (No. 31, p. 305)
Purohit SS, Sharma AK, Prajapati ND, Kumar T. (2009); A handbook of medicinal plants: a complete source book. 2:352-3.
3. Sood SK, Thakur S. (2004): Ethnobotany of Rewalsar Himalaya. Deep Publications.
Grae. I.(1974);Nature's Colors – Dyes from Plants. MacMillan Publishing Co. New York. Publication. ISBN;0-02-544950-8.
Gupta. B. L. (1945); Forest Flora of Chakrata, Dehra Dun and Saharanpur.
http://proseanet.org/ Plant Resources of Southeast Asia.