Family: Lamiaceae
Synonym: Calamintha clinopodium, Clinopodium vulgarisCalamintha vulgaris, Clinopodium vulgare var. neogaea, Satureja vulgaris, Satureja vulgaris var. diminuta, Satureja vulgaris var. neogaea
Common Name: Wild Basil,Cushion Calamint, Dog mint
Local Name: Jangali Tulsi (जंगली तुलसी) 
Jangali Tulsi is an herbaceous short perennial of Western Himalayas that can live for more than two years. It grows well in variety of habitat like dry grassy places along banks and hedgerows, open woodland, on the light forests, edges of deciduous and mixed forests, in brushwoods, shrubberies, shady meadows and calcareous grounds upto an altitude range of 1200 to 3500 m.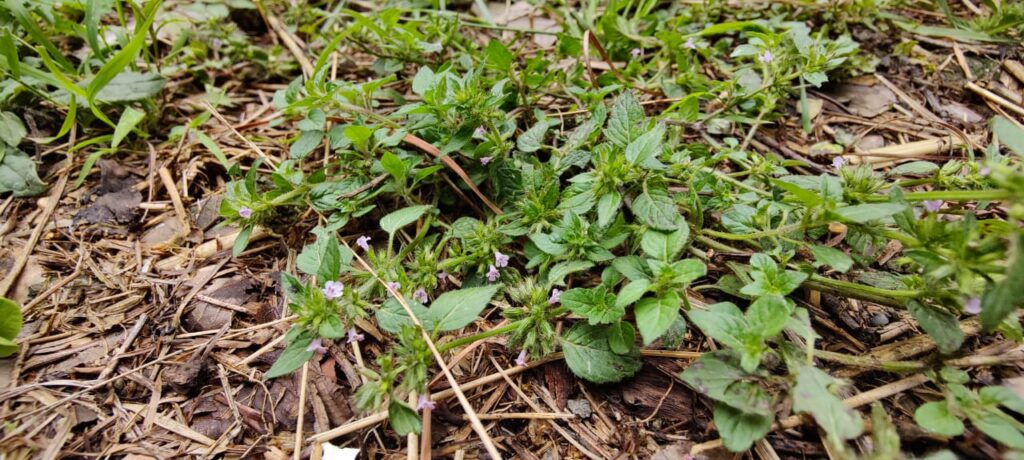 Jangali Tulsi is known for its aesthetic value and to attract wildlife specially birds and pollinators because of its aromatic delicately-coloured beautiful flowers ranging from rich purple to vibrant violet to subtle pink and presence of nectar in them. .Jangali tulsi easily spread through seeds and can also be propagated through cuttings.
Beside its aesthetic value jangali tulsi is source of medicine, dye and condiment for local people. They harvest it from wild habitat mainly as a flavoring agent for their personal use only. Both fresh and dried leaves are excellent addition to variety of traditional dishes as a flavoring agent. It is also used an important herb in traditional health care system to cure cold, cough and indigestion. However, it is milder in its aromatic essence and medicinal properties than those of the commercial Basil, but same time we cant ignore its harvesting free of cost, without spending time and energy for cultivation.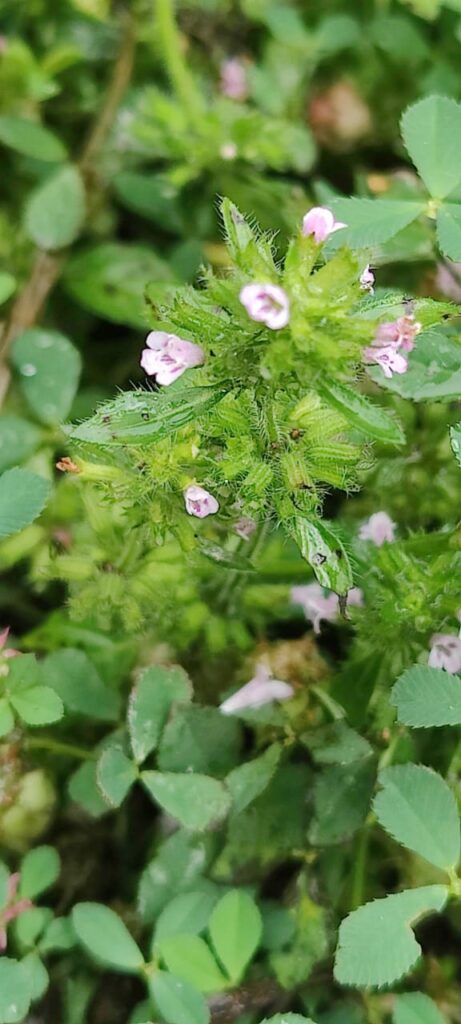 Jangali Tulsi plant:
Erect perennial herb, 10-40cm tall.
Stem many, slightly square.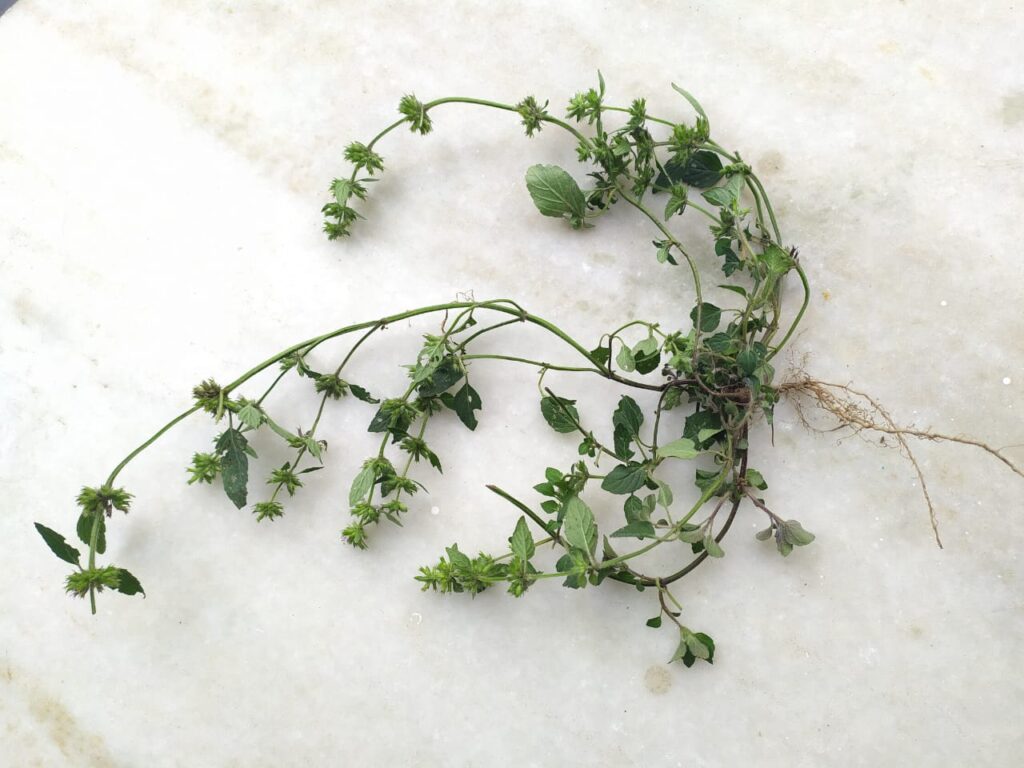 Leaves are shortly-petioled, triangular-ovate,2-4.5cm long, toothed and soft-hairy.
Flowers 1cm long; pink or purple, in dense, compact, globular whorls, each surrounded by an involucre of numerous, linear, bristly-haired bracts. Calyx 9mm long, curved, hispid,2 lipped; teeth subulate.Corolla bell shaped 1cm long; tube slightly longer than the calyx, 2-lipped; upper lip erect, nearly flat, notched; lower spreading, 3-lobed. Stamens 4.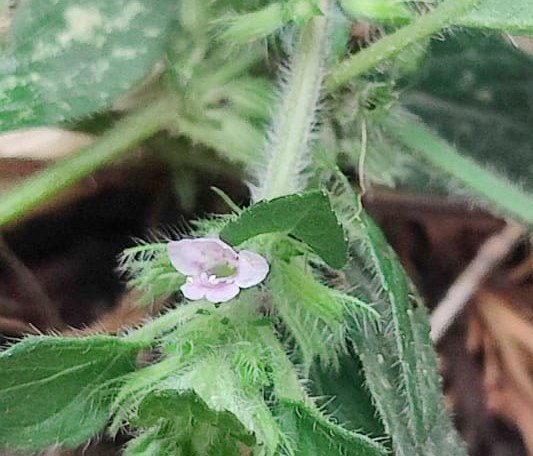 Nutlets oblong, glabrous.
Plant is in flowering and fruiting from summers to autumn season of the year and its edible leaves can be harvested round the year.
Edible Uses:
Leaves both fresh and dried are used in cooking. These are used as a flavouring agent in tea and many other dishes like jam,murabba, sweet curries etc.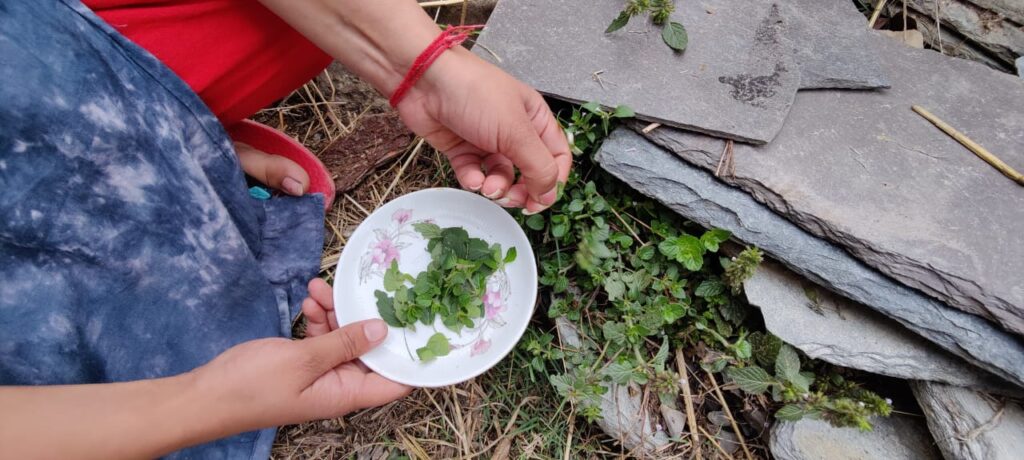 Meetha patta Tea (Masala Tea):
It is one of the most popular hot beverages in Western Himalayas and is a widely accepted social drink for all types of meetings and gatherings. Tea can be prepared with milk or milk powder and other various types of tea powders. The key ingredients for Masala tea from milk tea are cardamom, cinnamon, clove and leaves of Tulsi Ingredient:
Milk, 2 cups; ginger piece,1/2″; cardamom,1; clove,1; tea powder (chai patti), 2 teaspoons; water, 1/4 cup; sugar, 3 teaspoons. Cinnamon leave/ bark powder,1/4 teaspoon; jangali tulsi , 6-8.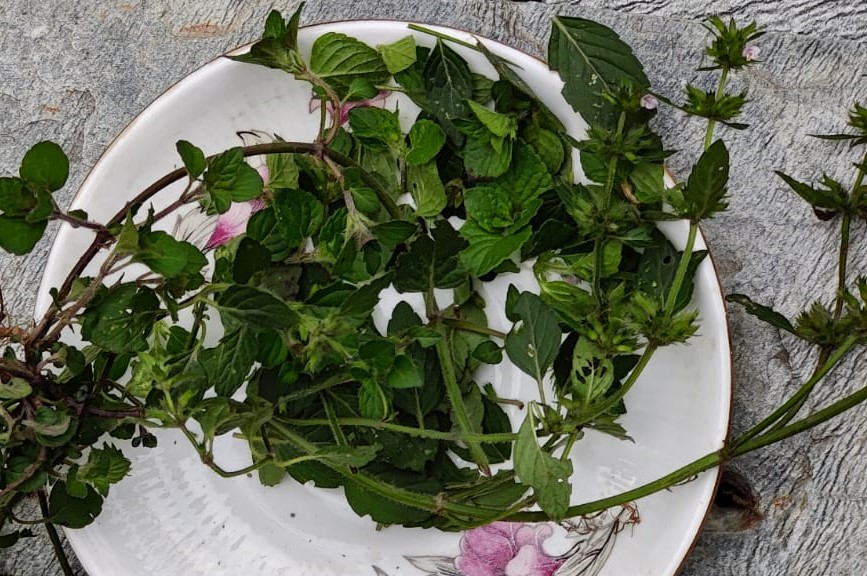 Method:
Boil water in a saucepan, crush cardamom, ginger and clove using mortar and pestle or grinder to a medium coarse powder, add to this boiling water crushed powder, meetha patta powder, jangali tulsi leaves, sugar and tea powder in it and boil it for 3-4 minutes on medium flame. Add milk to it and boil it over medium flame for 6-7 minutes or until bubble starts to rise. strain tea in cups.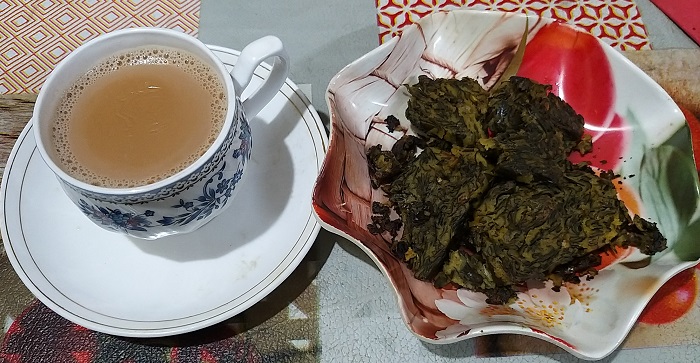 Seek professional advice before treating this plant medicinally.
Medicinal Uses:
The plant is aromatic, astringent, cardiotonic, carminative, diaphoretic and expectorant 1,2. An infusion of the plant helps to overcome weak digestion 3. In Bulgaria it is a well known medicinal plant mainly used for healing wounds and treating warts due to virus infection; its aqueous extract, prepared by boiling grounded blades for 5 min, is recommended for the treatment of tumour,skin irritation and swelling. It is also helpful in relieving the symptoms associated with mastitis and prostatitis 4. Infusions used in traditional medicine to treat infirmities such as gastric ulcers, diabetes, and cancer 5.
Chemical Constituent:
Triterpenoid saponins , several saikosaponin homologues, called clinoposaponins are present in this plant that are well known to have an anti-hepatotoxic activity 4,6. It slso contains the saturated hydrocarbon gentriacontan (C31H64),flavonoids, Feruluc, cis-cinnamic and p-coumaric acids, which are among the prevalent phenolcarboxylic acids 4,5,7.
GC–MS analysis of the oil in this plant resulted in the identification of 40 compounds, representing 99.4% of the oil; thymol (38.9%), c-terpinene (29.6%) and p-cymene (9.1%) were the main components 8 .
Other Uses:
A yellow and a brown dye are obtained from the leaves 9.10.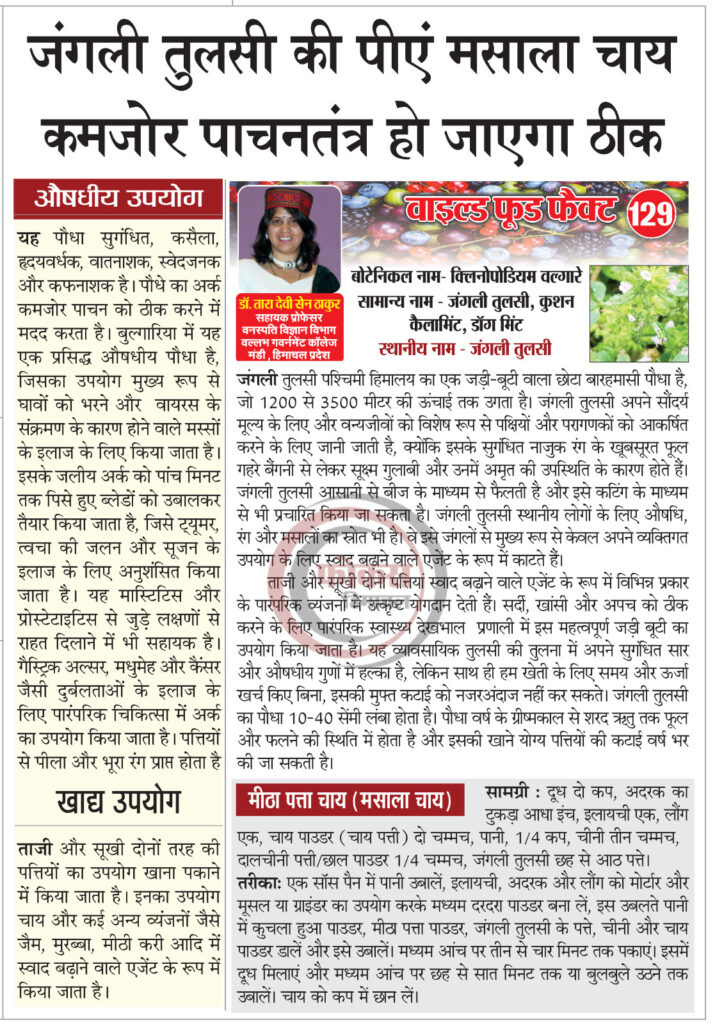 References:
1.Grieve. (1984). A Modern Herbal. Penguin.
2.Singh. Dr. G. and Kachroo. Prof. Dr. P. (1976). Forest Flora of Srinagar. Bishen Singh Mahendra Pal Singh.
3.Phillips, R., & Foy, N. (1990). The Random House book of herbs. Random house.
4. Dzhambazov, B., Daskalova, S., Monteva, A., & Popov, N. (2002). In vitro screening for antitumour activity of Clinopodium vulgare L.(Lamiaceae) extracts. Biological and Pharmaceutical Bulletin, 25(4), 499-504.
5. Burk, D. R., Senechal-Willis, P., Lopez, L. C., Hogue, B. G., & Daskalova, S. M. (2009). Suppression of lipopolysaccharide-induced inflammatory responses in RAW 264.7 murine macrophages by aqueous extract of Clinopodium vulgare L.(Lamiaceae). Journal of ethnopharmacology, 126(3), 397-405.
6. Miyase, T., & Matsushima, Y. (1997). Saikosaponin homologues from Clinopodium spp. The structures of clinoposaponins XII-XX. Chemical and pharmaceutical bulletin, 45(9), 1493-1497.
7. Opalchenova, G., & Obreshkova, D. (1999). Antibacterial action of extracts of Clinopodium vulgare L. curative plant. Drug development and industrial pharmacy, 25(3), 323-328.
8.Tepe, B., Sihoglu-Tepe, A., Daferera, D., Polissiou, M., & Sokmen, A. (2007). Chemical composition and antioxidant activity of the essential oil of Clinopodium vulgare L. Food Chemistry, 103(3), 766-770.
9. Uphof. J. C. Th (1959); Dictionary of Economic Plants. Weinheim, publication