Family: Fabaceae
Synonyms: Cassia absus,Cassia babylonica, Cassia coccinea, Cassia exigua, Cassia foliolis, Cassia thonningii, Cassia viscida, Grimaldia absus, Grimaldia absus, Grimaldia opifera, Senna absus, Senna exigua, Senna quadrifolia.
Common Name: Pig's Senna
Local Name: Chaksoo (चकसू)
Chaksoo is a sparsely-branched, erect or sometimes more or less clambering, annual of Western Himalayas commonly seen growing on grassy slopes, up to an altitude of 1500 m. Quite often chaksoo is treated as a weed of cultivation. Being member of fabaceae chaksoo shows a symbiotic relationship with certain soil bacteria, these bacteria form nodules on the roots and fix atmospheric nitrogen for itself and other plants growing nearby. Plant easily propogate through seeds.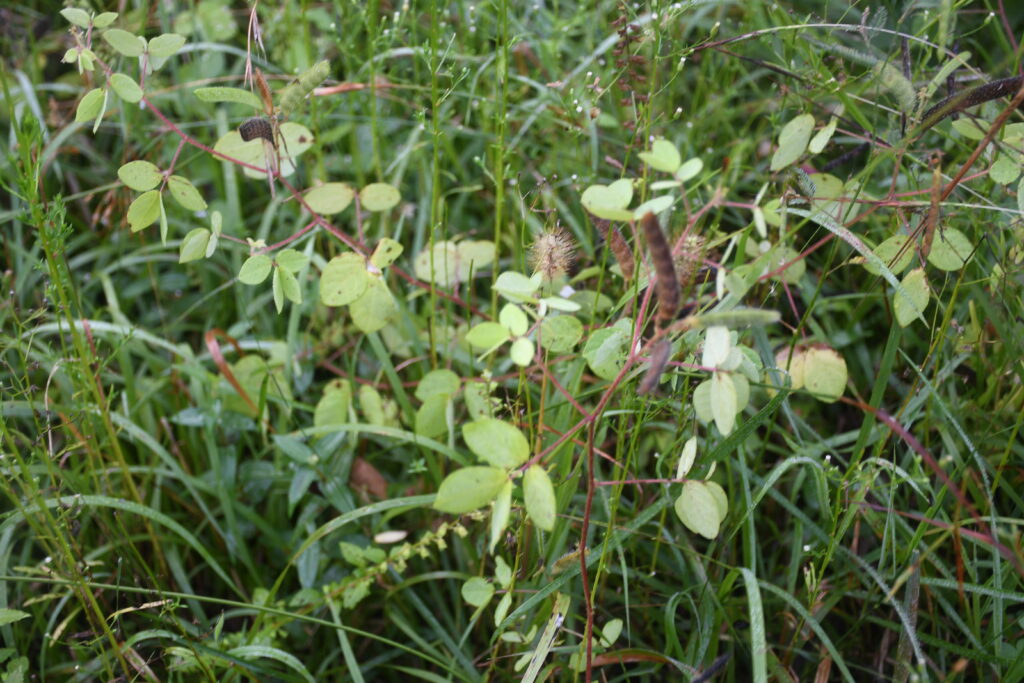 Seeds  of this plant are traditionally used to cure different eye diseases like conjunctivitis, leucoderma, syphilitic ulcers, renal and hepatic diseases thats why the local name  chaksoo has given to it which is a Sanskrit word and literary means eyes. Chaksoo seeds are edible and eaten both boiled or roasted. Seeds are  usually cooked with other  legumes and eaten in small amount (300 and 2000 mg)1 for their  rich medicinal value. Roasted seeds are powdered and taken with milk to cure diabetes. Leaves are bitter in taste but taken as tea for harnessing rich medicinal value of this plant.
Chaksoo it is harvested from the wild to be used as food, fodder, medicine and material. It is occasionally also cultivated for its medicinal use in many parts of the world.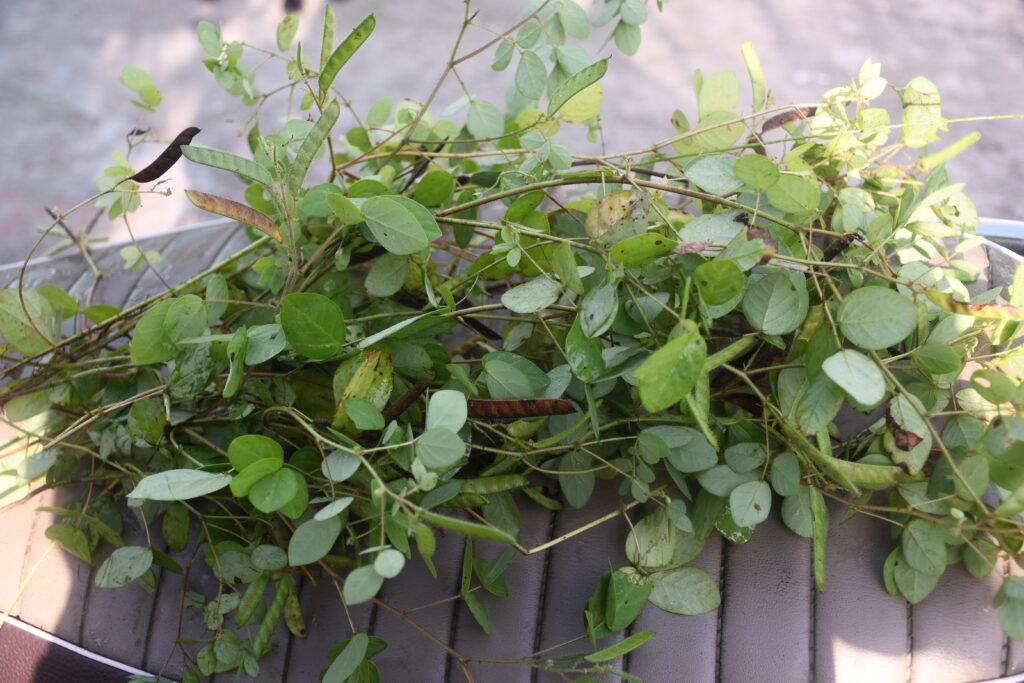 Chaksoo Plant:
Chaksoo is a erect, branched, viscidly-glandular herbs reaching 15-45 cm tall.
Leaves pinnate; leaflets 4, on two pairs, broadly elliptic to ovate, unequal sided, 2-28 x 1-1.8 cm, gland present between the pairs.
Flowers red- yellow, supra-axiliary, solitary or in short racemes. Bracteole 1, above the middle of each pedicel. Petals broadly obovate,5-7mm long. Stamens 5. Equal, perfect.
Fruits, pods flat, hairy.2.5-4.5 cm long.
Seeds 4-9 in number.
Chaksoo is in flowering and fruiting from rainy to autman season of the year.Edible fruits can be collected from October to November.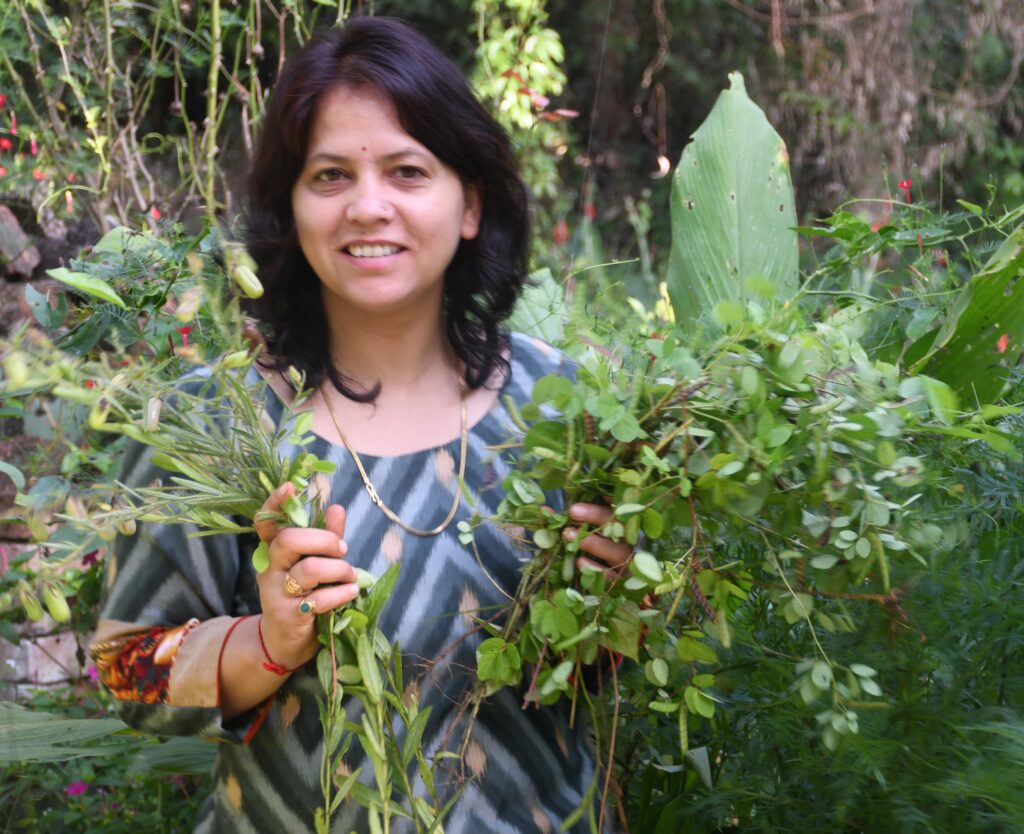 Edible Uses:
Chaksoo seeds are cooked with other legumes as mix daal and taken with rice. These can also be cooked into Sambhar with other ingredients. Roasted seeds and leaves are taken as tea. Roasted seeds are also powdered and taken with milk for their rich nedicinal uses.
Sambar:
It is a popular South Indian dish made with lentil, mix vegetable, tamarinds, spices curry leaves and other herbs. Recipe is not only healthy and nutritious but also tastes delicious, as it is good source of protein, vitamins, minerals and antioxidant. It can be served with idli, dosa, vada, plain rice or with chapattis.
Ingredients:
Ingredient:
Lentiils (Arahar dal plus moong dal),Chaksoo seeds, 300g; chopped vegetable according to taste ( Carrot, beans, ladies finger, pumpkin according to taste. tamarinds, 1 cup amount; curry leaves, 200 g chopped medium sized onion, 2, red or green chilies, 3-4, ajwain ( carom seeds), ¼ tea spoon, turmeric powder, 1/4 table spoon; black pepper, ¼ tea spoon, mint and coriander leaves,1/2 cup amount; salt according to taste.
Method:
Boil chopped vegetable, Chaksoo seeds, 300g and steam cook lentils till these become soft. Mesh manually or in a mixer. In hot mustard oil saute meshed vegetable and lentils with curry leaves and spices listed above. Add to it tamarinds and cook for five to 10 minutes. Add garam masala and garnish with chopped coriander or mint leaves and serve.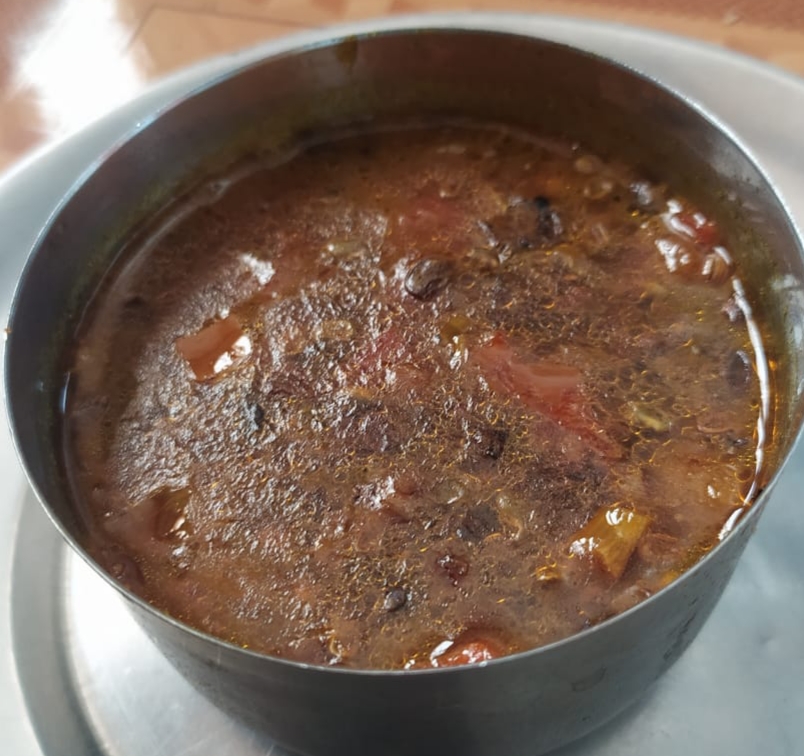 Nutritional value:
Moisture (%) 4,26 ± 0,21; WTS (g) 23,6 ± 1,3 Oil content (g.100 g -1) 2,28 ±0,08; Index acid 1,32 ± 0,04 Unsaponifiable (%) 10,32 ± 0,87 ; Sterol content (%) 2,4 ± 0,1 ; Total Proteins (mg g -1FW) 295 ± 3,32 Globulins (%) ; 48 ± 2,13 Albumins (%) 12 ± 0,97 ; Prolamins (%) 32 ± 1,57 ; Glutelin's (%) 8 ± 0,23. Four essential trace metals are present in plants, that is zinc, manganese, copper, and iron. It was found that iron is present in higher concentration 2,3.
Seek professional advice before treating the plant medicinally.
Medicinal Uses:
has been investigated for its antihypertensive, antifungal, anti-inflammatory, antiglycation, α-amylase inhibitory activity, antihyperglycemic activity, trypsin inhibitory activity, antibacterial activity, antioxidant, and reducing activities 1 . It is traditionally used for the treatment of hypertension, irritable bowel syndrome, renal stones, conjunctivitis, trachoma, dacryocystitis, dysentery, bronchitis, asthma, cough, constipation, tumors, venereal ulcer, hemorrhoids, leucoderma, and hepatic diseases 3,4,5,6 seeds used to cure different eye diseases like conjunctivitis, leucoderma, syphilitic ulcers, renal and hepatic diseases. Seed extract is used for ring worm infestations and skin diseases 7,8

Agroforestry Uses:
The plant is sometimes grown as a green manure in cultivated land.
Other Uses
The leaves yield a weak yellow dye.
References:
Ahmad, S., Hassan, A., Abbasi, W. M., & Rehman, T. (2018). Phytochemistry and pharmacological potential of Cassia absus–a review. Journal of Pharmacy and Pharmacology, 70(1), 27-41.
Sebei, K., Sbissi, I., Zouhir, A., Herchi, W., Sakouhi, F., & Boukhchina, S. (2014). Phylogenetic identification, phytochemical analysis and antioxidant activity of Chamaecrista absus var. absus seeds. Journal of Plant Biology Research, 3(1), 1-11.
Hebbar JV. Chakshushya: Cassia absus: Chaksu seeds uses, dose. 2016. http://easyayurveda.com/2016/02/17/chakshushya-cassia-absus-chaksu-seeds/
5Nancy P, Ashlesha V. Pharmacognostic and phytochemical studies of Cassia absus seeds extract. Int J Pharm Pharm Sci 2015; 8: 325– 332.
6Abdul L et al. Anti-inflammatory and antihistaminic study of a unani eye drop formulation. Ophthalmol Eye Dis 2010; 2: 17– 22.
7Malpani M, Rajput P. Antimicrobial study of whole extract, isolated ingredients, and newly synthesized analogue from leaves extract of Cassia absus. Int J Pharm Biol Sci 2013; 4: 427– 430.
Dave H, Ledwani L. A review on anthraquinones isolated from Cassia species and their applications. Indian J Nat Prod Resour 2012; 3: 291– 319.Aftab K et al. Traditional medicine Cassia absus L.(chaksu)-pharmacological evaluation. Phytomedicine 1996; 2: 213– 219.
Ansari T et al. Essential trace metal (Zinc, Manganese, Copper and Iron) levels in plants of medicinal importance. J Biol Sci 2004; 4: 95– 99.
http://www.prota.org