Family: Dioscoreaceae
Synonyms: Dioscorea tenii
Local name: Singhtu (सिंघटु)

Singhtu grows in upper mid-hill regions over bushes and shrubs in open scrub forests, forest margins and roadsides from 1500-2400 m in Western Himalayas.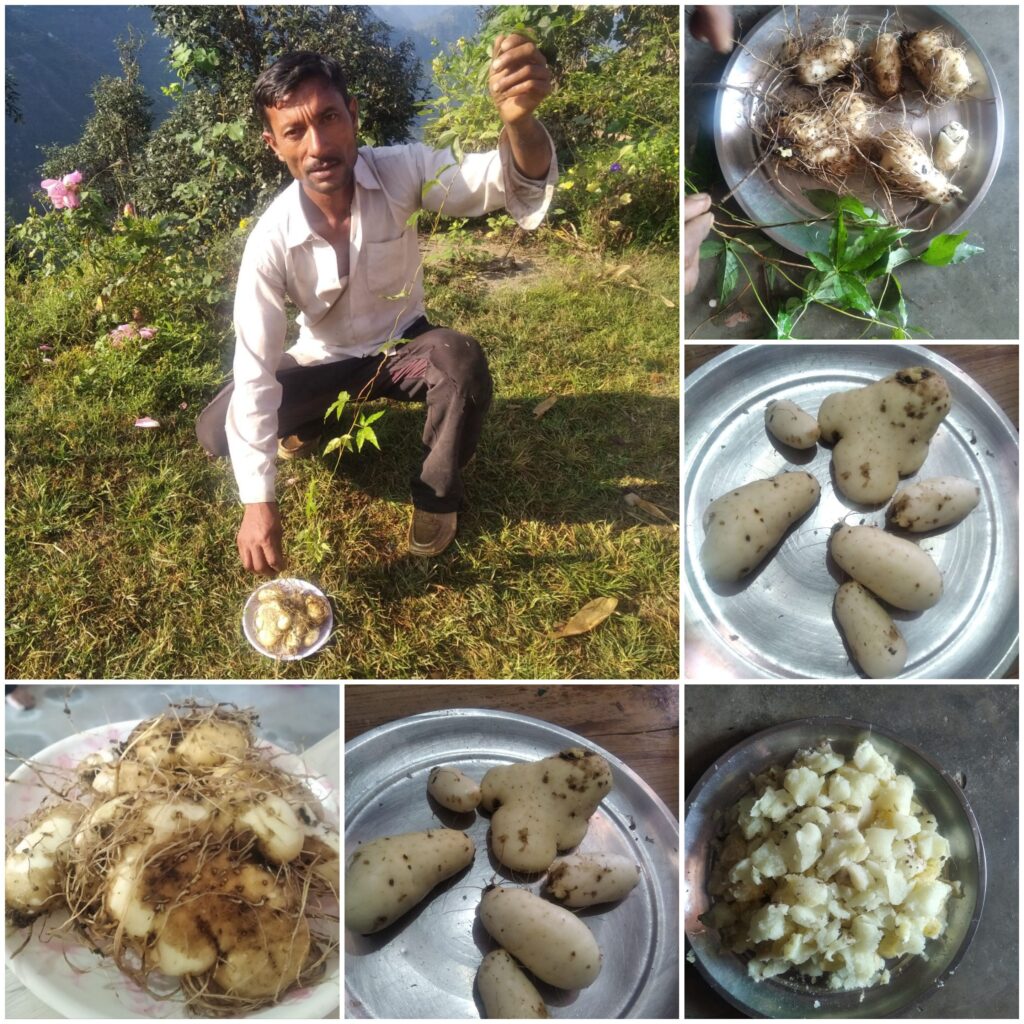 It bears small tubers which are boiled and then prepared like a vegetable. Singhtu is appear as a seasonal climber which starts appearing with the warming up of weather after mid March. New vines arise at places where these fruits had fallen. That is how natural regeneration of singhtu vines take place in forests. The vines start drying from October with the cooling down of weather and then a stage comes when these are hardly visible. This plant grows in large number in its areas of occurrence and local people also eat it tubers fondly.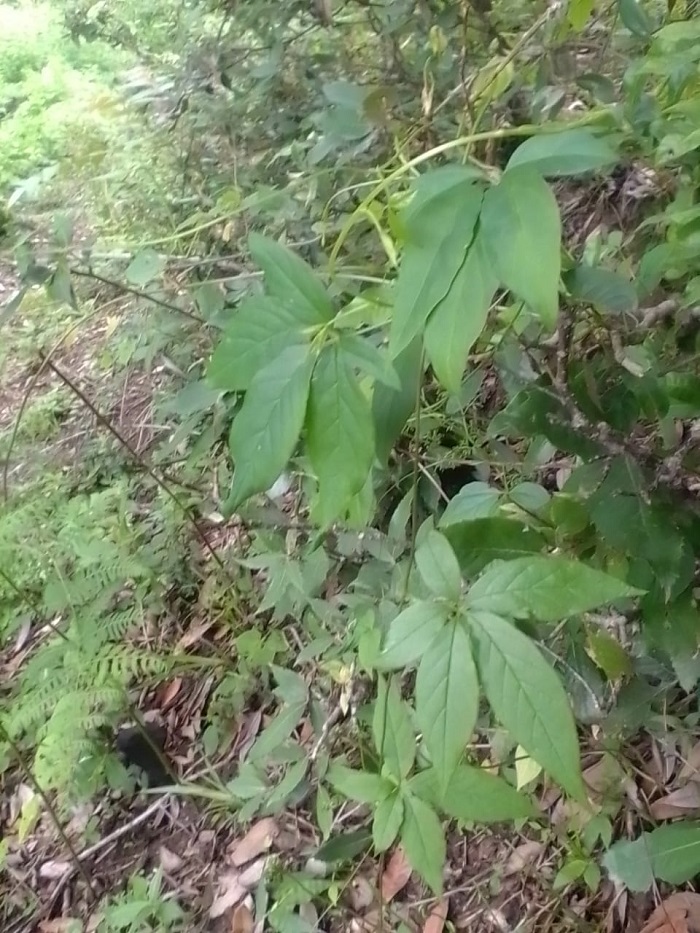 Singhtu plant:
Perennial herbs, with obovoid- rounded tubers.
Stem twining to the left; bulbils numerous, 5-7 mm across, black.
Leaves alternate, usually 3-5- foliolate; leaflets lanceolate, 3.5 -10cm long, with a fine acuminate tip. Male spikes 2.5-7 cm long, axillary, solitary or 2 together; perfect stamens 3, with 3 stamindes. Female spikes solitary, axillary, 3.5 cm long.
Capsules 1.5 cm long, black, oblong.
Seeds winged at the top.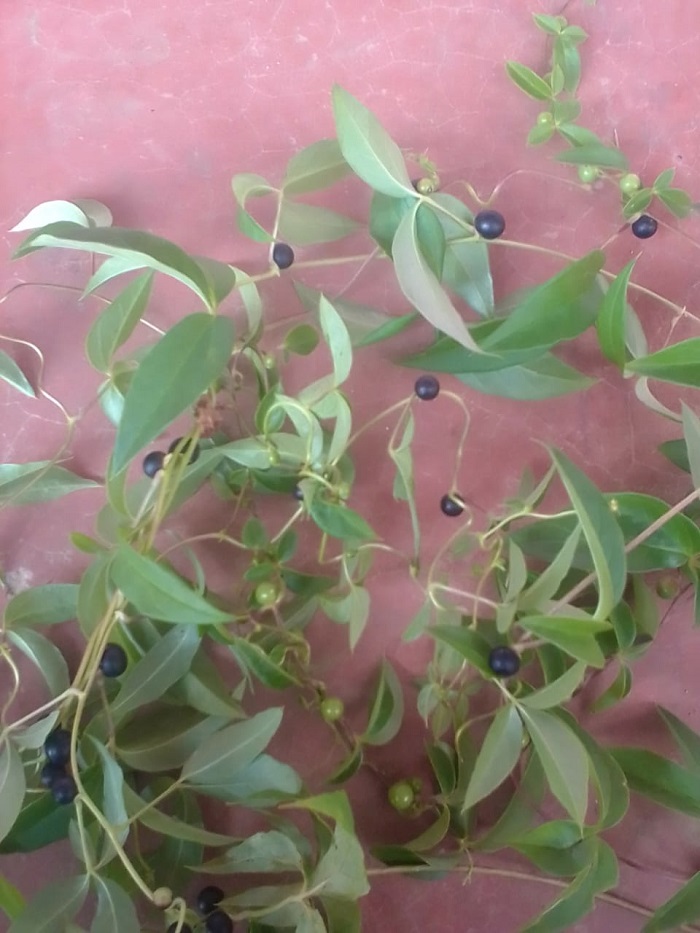 The vines bear tubers which weigh 100 to 300 grams each. These tubers are located 3-4 inches deep and are therefore not difficult to dig out.
The tubers taste somewhat like potatoes. These are a favourite food of porcupine which can be considered as a major pest of Singhtu.
Tubers are cooked as vegetable. These are believed to have a warming up effect on body during winter months.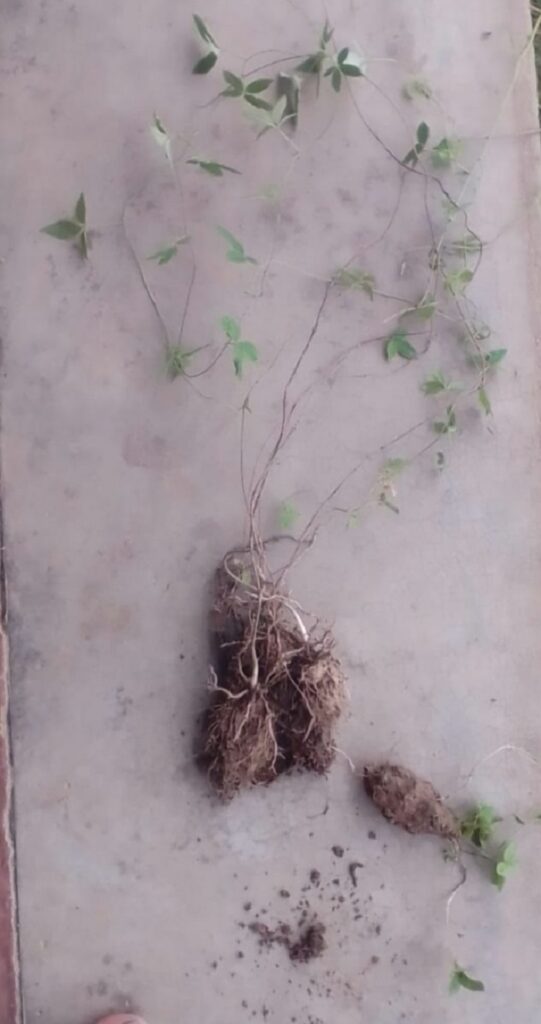 The tubers can also be roasted by placing them for 15-20 minutes in hot ash under the burning firewood at the fireplace. The bark is than peeled off with an the tubers are eaten after sprinkling some salt.
Edible tubers of Singhtu can be harvested from November to February. As edible part of plant is tuber so to ensure sustainable harvesting rotational harvesting should be practiced after fruiting period is over.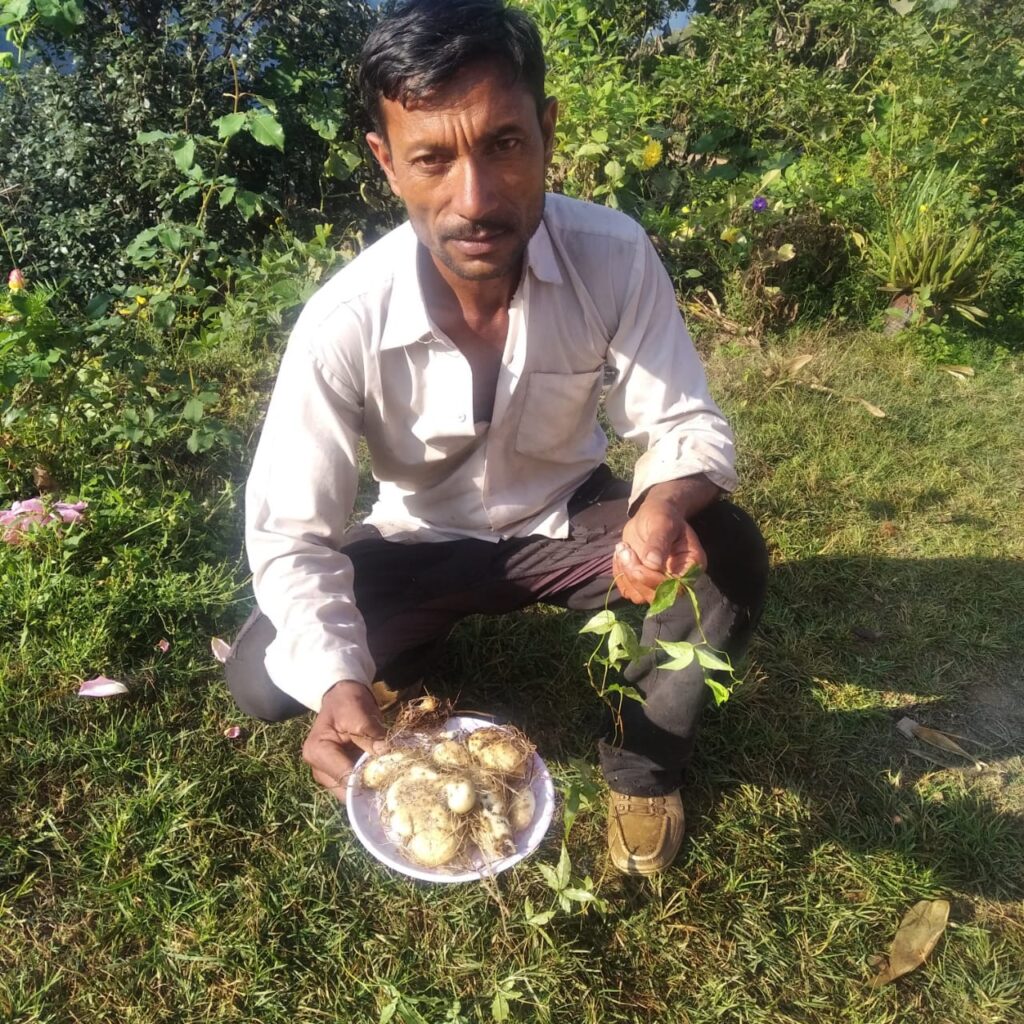 Edible uses:
As already stated Singhtu tubers are also eaten by roasting these if fire. This is mostly done by nomadic shepherds while grazing their flocks on forest meadows. At home, Singhtu tubers are cooked as a vegetable to be eaten with chapatis.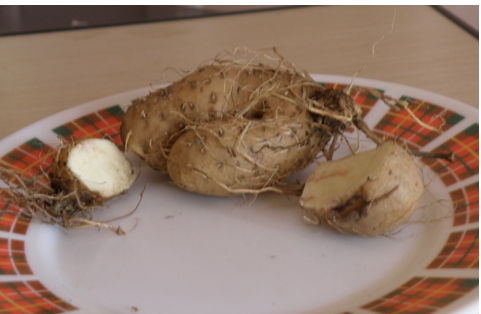 Here is the recipe for making Singhtu vegetable:
Ingredients:
Skinned or unskinned tubers, 1 kg; mustard oil, 3-4 table spoons; coriander powder, 1 table spoon; fenugreek powder, ½ table spoon; cumin seed, 1 tea spoon; turmeric powder, 1/2 table spoon; red chillies, 2-3; medium sized chopped onions, 2-4; garlic, 4-5 cloves; ginger paste, ½ table spoon; tomato puree, 1 cup amount; chopped green coriander leaves, ½ cup amount and salt according to taste.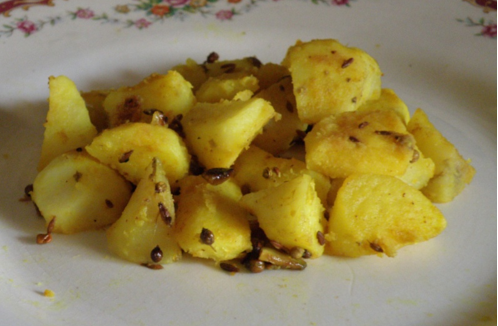 Boiled and sauted singhtu tubers
Method:
Cut tubers into small cubical pieces and sauté in hot mustard oil along with spices listed before in sequence. Add some water and cook till these are soft. Garnish the recipe with chopped coriander leaves and serve with chapatis.
Boiled tuber can also be cooked by simply sautéing tuber pieces in hot mustard oil with spices like coriander powder, fenugreek powder, red chillies, turmeric powder and cumin seed in sequence. Cook for 5 to 10 minutes then garnish with green coriander leaves and serve.