Family: Fabaceae
Synonyms; Cassia numilis, Cassia obtusifolia,Cassia gallinaria, Cassia tora
Common name: Sickle senna, sickle pod, tora, coffee tora.
Local name: Yelo(येलो), Raily (रैली)
Yelo plant grows on dry soils. It is commonly found in wastelands throughout the mid-hill regions and can be seen growing on very wide climatic range starting right from sea level and going upto 1550 meters in western Himalayas.
Yelo is an annual under shrub, It is considered to be an annual weed of the rainy season. Yelo plant is stress tolerant and therefore can grow in even very poor soils. Though it emerges in rainy season, but flowers from October after the rainy season is over.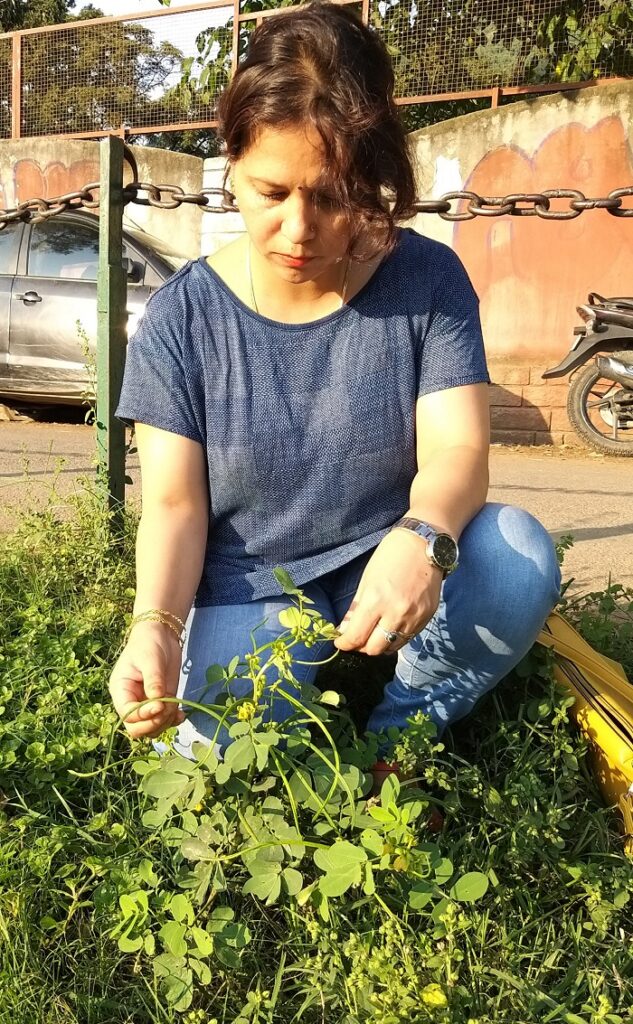 Both plant as well as seeds of yelo are edible. Young leaves and leaf pods are cooked as a vegetable. Roasted seeds of yelo are used as a coffee. Since coffee is not that popular in North India, so here the ground roasted seeds of yelo are made into chutney.
One very interesting feature of this plant is that its seeds can retain their viability for 25 years.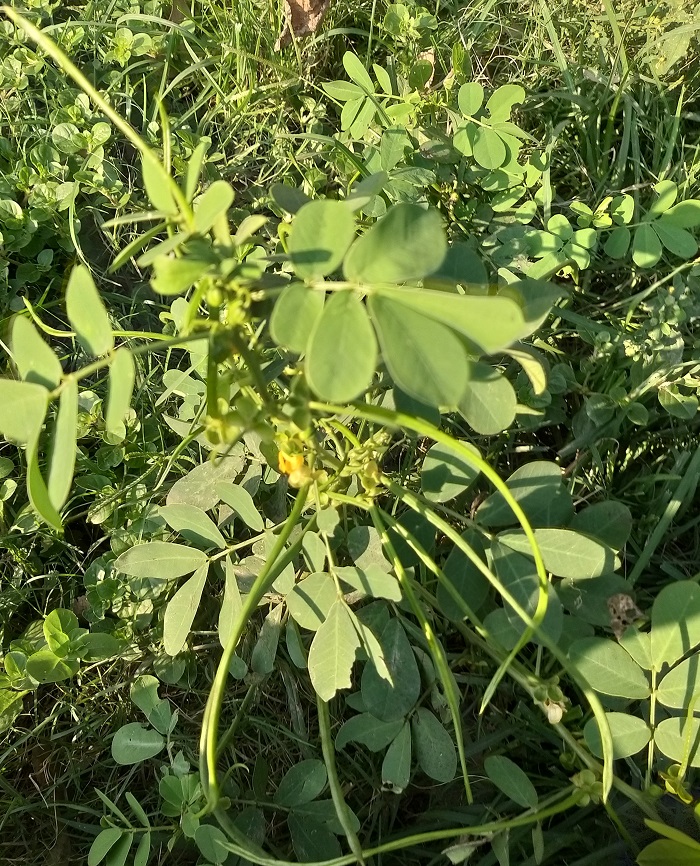 Yelo Plant:
A foetid, annual herb or undershrub, up to 30-90 cm in height,
Leaves pinnate, 6.0-12.5 cm long; leaflets, 3 pairs, 3-5 cm long, membranous, ovate- oblong, with glands in last two pairs, showing sleeping movements.
Flowers bright yellow, usually in pairs on very short axillary peduncles, bearded in the axil of leaves, petals 5, each about 1.25 cm wide.
Pods stout, 15-20cm long.
Seeds green, 26-30
Yelo plant can provide edible pods and seeds from mid September to January, for ensuring sustainable harvesting of seed pod should be on rotational basis and some pods should be left for regeneration.
Edible uses:
Yelo chutney, made from dry roasted seeds is one of very popular recipes in Himachal Pradesh and the adjoining hilly areas. Young leaves and green pods are also used to prepare a leafy vegetable. This is done in the same way as in case of badi yelo, Senna occidentalis.
Yelo ki chutney:
Ingredients:

Dry yelo seeds, 1 kg; galgal (hill lemon) juice, 500 ml; jaggery, 250 gm; dates, 150 gm; mustard oil, 3-4 table spoons; fenugreek seeds, 3 table spoons; cumin seeds, 1 table spoon; turmeric powder, 1 table spoon; red chillies, 10-12 and salt, according to taste.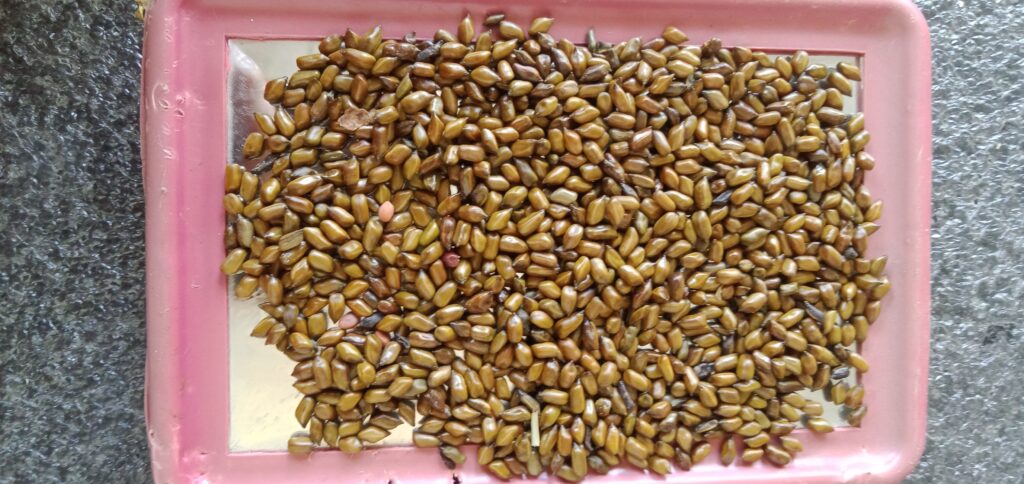 Method:
Dried seeds are roasted and ground into a powder. This powder is sautéd in hot mustard oil for 2 minutes along with turmeric powder. Then boil with galgal juice, jaggery and dates for 20 to 30 minutes. Now add salt and let it cool down. Roast spices like fenugreek seeds, cumin seed and red chillies in a hot pan and ground into powder. Add this powder to yelo seed mixture and mix well. Let it stay for two weeks. Now chutney is ready. This chutney has a long shelf life and remains good upto 2-3 years.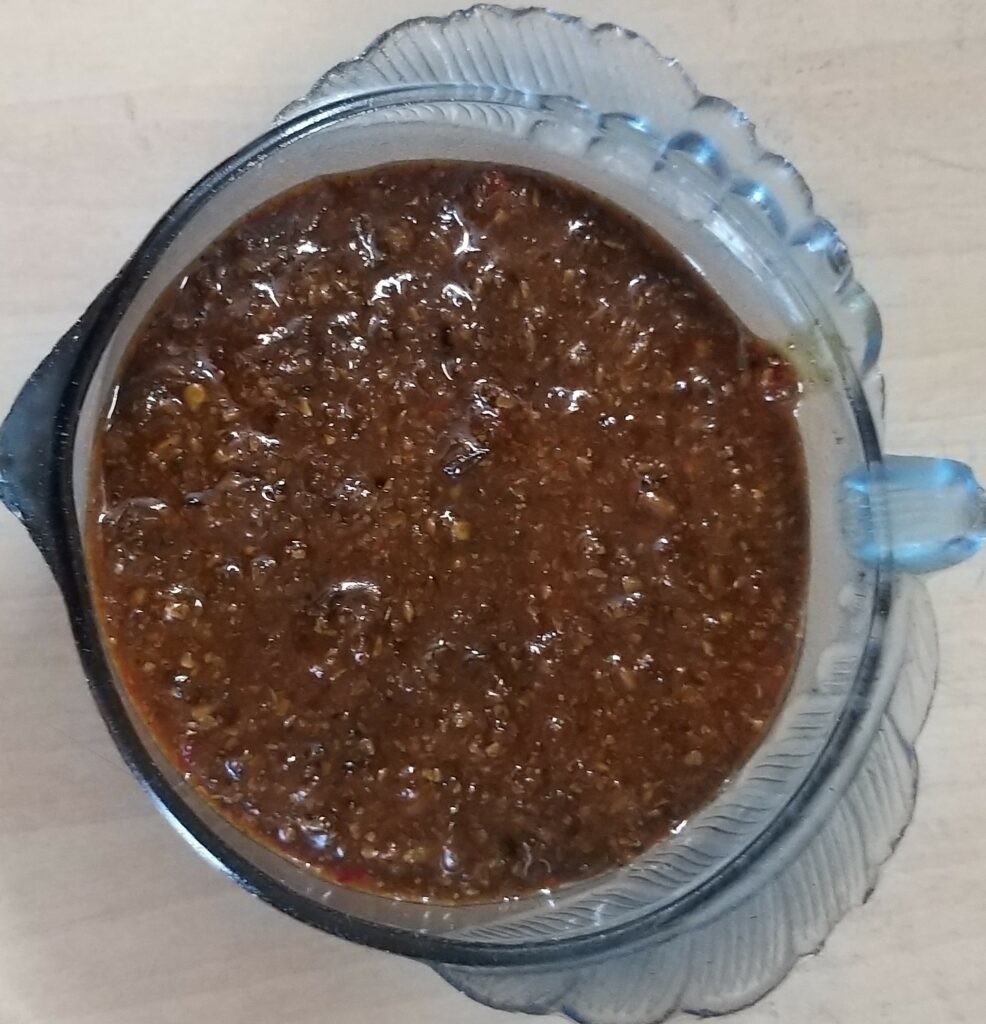 Yelo vegetable:
Ingredients:
Chopped pods and young leaves, 1 kg; medium sized potatoes, 1-2; mustard oil, 3-4 table spoons; coriander powder, 1 table spoon; fenugreek powder, ½ table spoon; cumin seed 1 tea spoon; turmeric powder, 1 table spoon; red chillies, 2-3; chopped medium sized onions, 2-4; garlic, 4-5 cloves; ginger paste, ½ table spoon; chopped medium sized tomato, 1-2; branded garam masala powder, 1 tea spoon; salt, according to taste.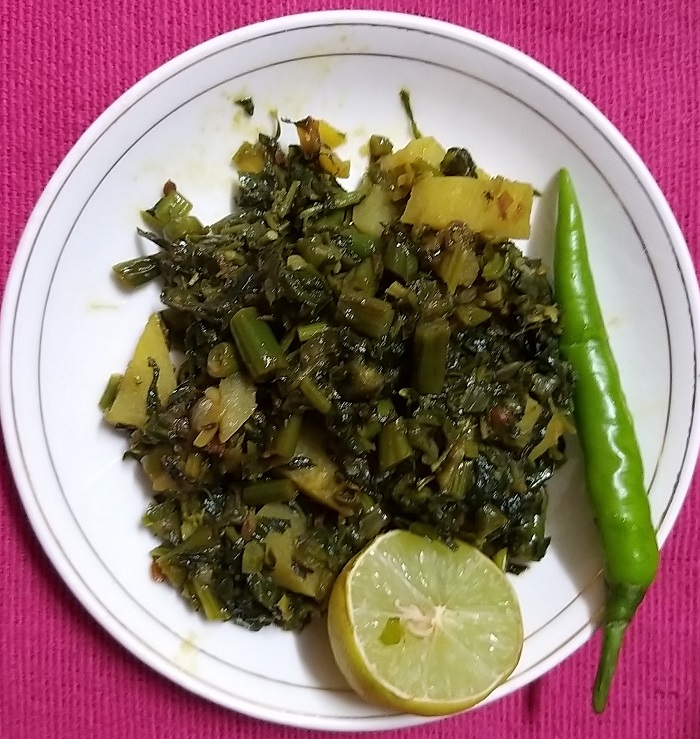 Method:
Sauté chopped pods and young leaves alone or along with chopped potato in hot mustard oil along with spices listed above in the same sequence. Cook for 20 to 25 minutes till pods and potatoes become soft. Add garam masala and mix thoroughly. Serve with chapatis.
Seek advice from a professional before using this plant medicinally.
Medicinal Uses:
Yelo has many uses. The roots, leaves, and seeds have been widely used in traditional medicine. Seeds tastes bitter and little salty but help to boost eyesight. It is also consumed to reduce excess of heat or intensive heat from the liver. It helps to cool down intestine and makes the bowel movement flexible. It is also applied for weight reduction purpose.
Other Uses:
The seed can be given to livestock as a protein rich food.
Yelo as source of income:
Yelo seeds are good source of earning for the poor people specially women. Rural women collect yelo seeds from wild habitat, dry these seed in full sunlight and prepare chutney. They prepare small packings of 250 gm and sell one packing for 100 Rs through various self-help groups. In towns yelo chutney is in great demand, so some women have started cultivating this plant in Mandi area of Himachal Pradesh.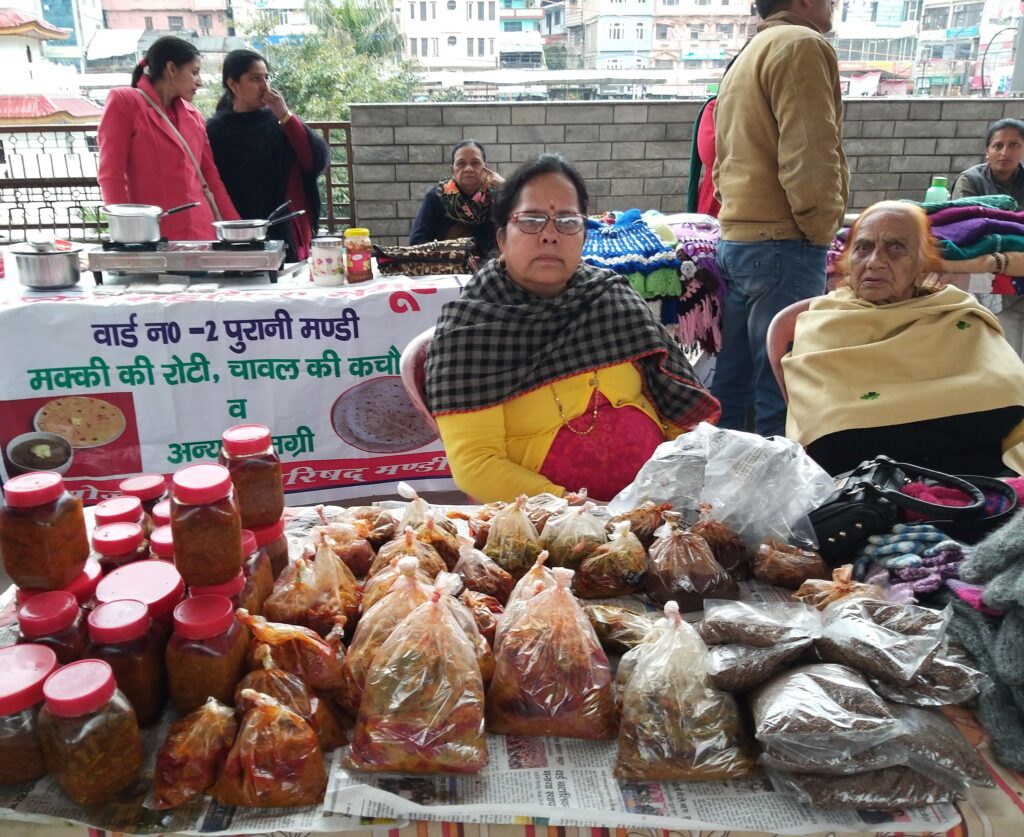 Sale of yalo seed chutney in Mandi town